Salad for the ceremonial table should be bright, appetizing, with a non-banal serving. One of the culinary trends that has been popular lately is salads on skewers. Try the Caesar salad on skewers. The composition of the dish is completely identical to the classic version, but the design is very unusual and spectacular, from the category of "what could be so?".
For the recipe you will need boiled chicken breast and fresh crispy lettuce. When choosing a tomato, give preference to small varieties – cream or cherry tomatoes with dense, bright-colored flesh. For the sauce, high-quality olive oil and aged cheese with a rich taste are a must. It can be parmesan or caciocavallo in aromatic herbs.
Ingredients:
Chicken breast (boiled) – 200 g.
Suluguni – 50 g.
Caciocavallo cheese – 30 g.
Bread – 2 slices.
Lettuce leaves – 200 g.
Tomatoes – 130 g.
Egg – 1 pc.
Garlic – 1 clove.
Olive oil – 40 ml.
Mustard – 5 g.
Sugar – 5 g.
Thyme – a pinch.
Salt, pepper – to taste.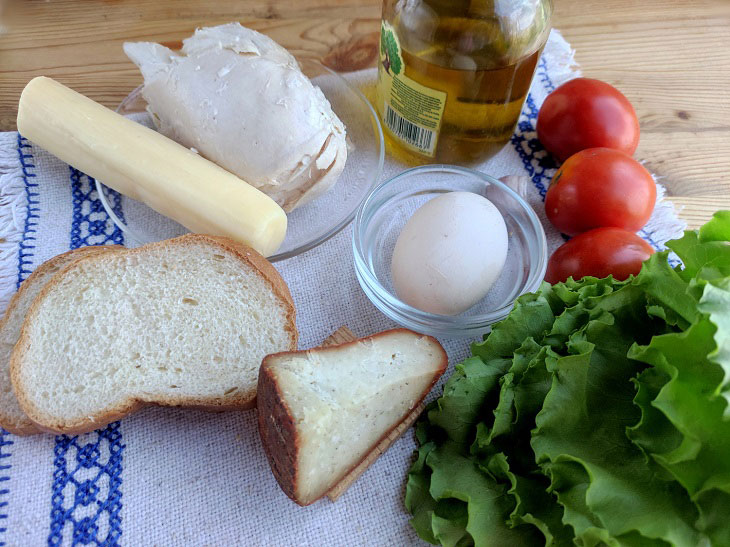 How to cook:
1. Cut slices of bread into small cubes.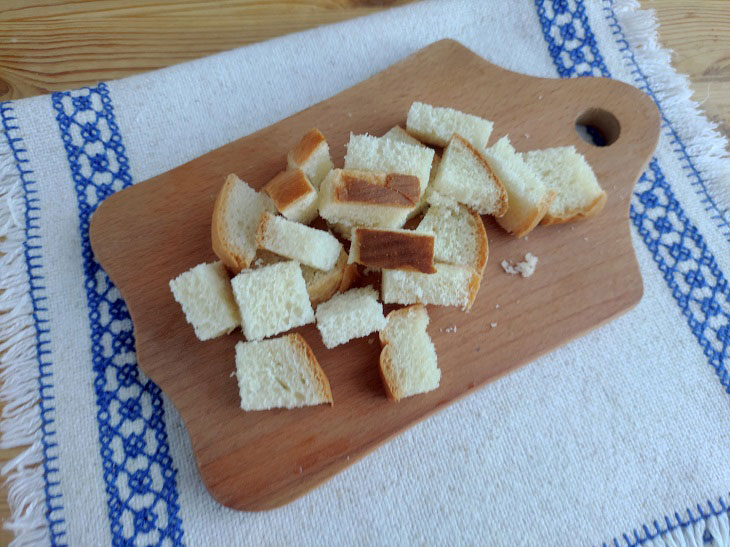 2. Drizzle the cubes with olive oil, fry the bread until golden brown. Salt the croutons, sprinkle them with thyme.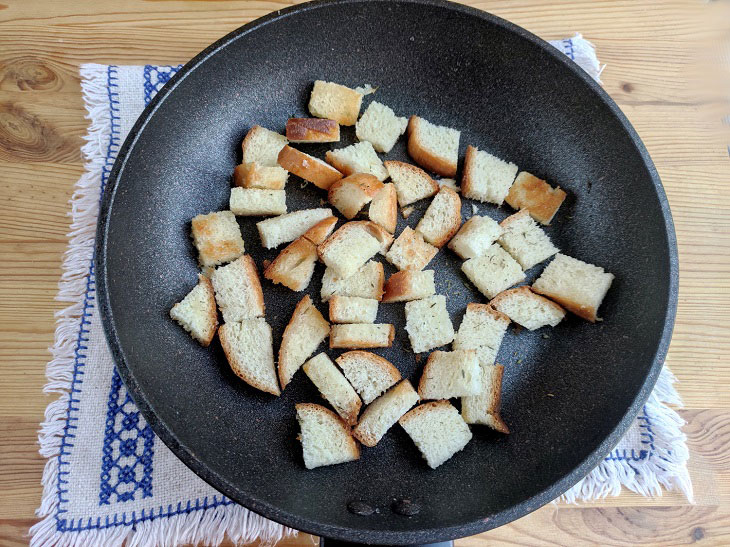 3. Remove the bones from the chicken breast, cut into medium cubes. Grind suluguni with washers. Remove the sepals from the tomato, cut them into pieces, trying to save the seed box.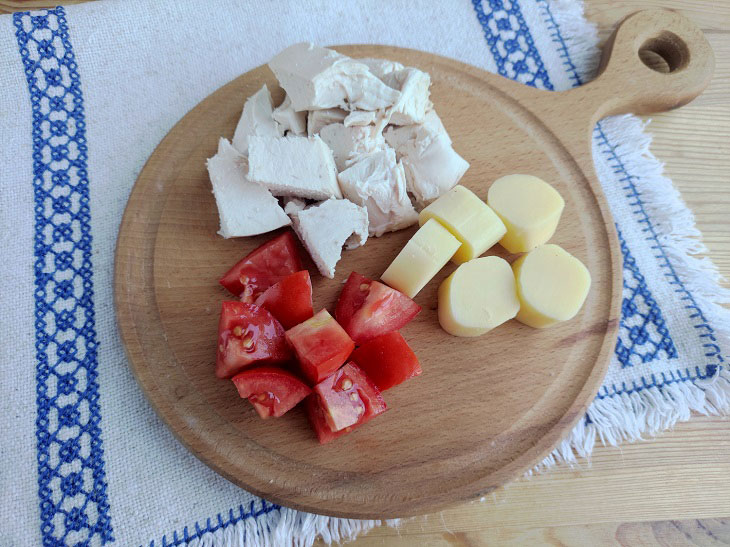 4. Rinse the lettuce leaves and pat dry on a towel. Cut the leaves in half, roll up. String lettuce leaves on a skewer, alternating with crackers, tomatoes, suluguni and chicken. You can choose the order of rotation yourself.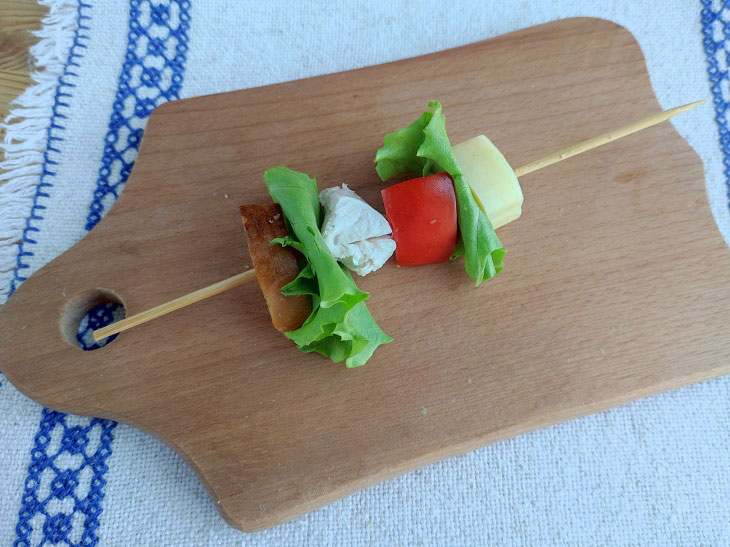 5. Pour boiling water over a raw egg and leave for 10 minutes. During this time, the protein will slightly seize, the yolk will remain liquid.
6. Crack an egg into a cup, add olive oil, grain mustard, minced garlic, salt, sugar and pepper. Mix the mass with a whisk.
7. Grate caciocavallo cheese on a fine grater, set aside one and a half tablespoons for serving. Pour the rest of the cheese into a bowl, mix. The sauce is ready.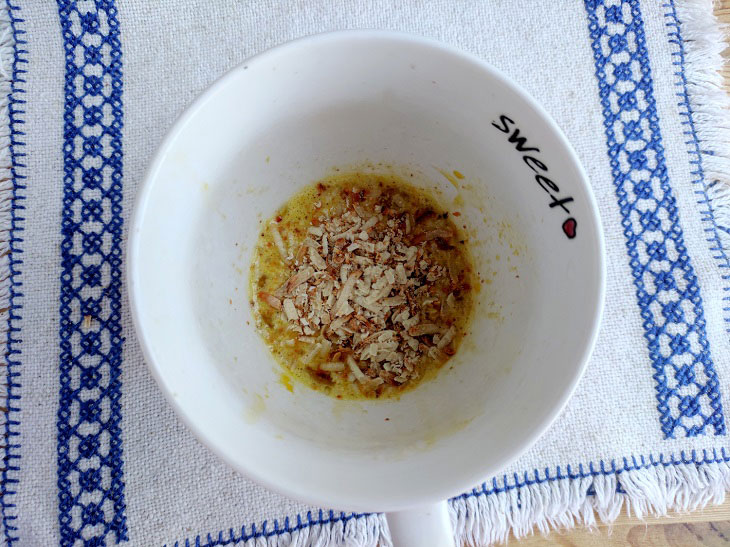 8. Arrange the skewers on a serving platter and pour over the sauce generously.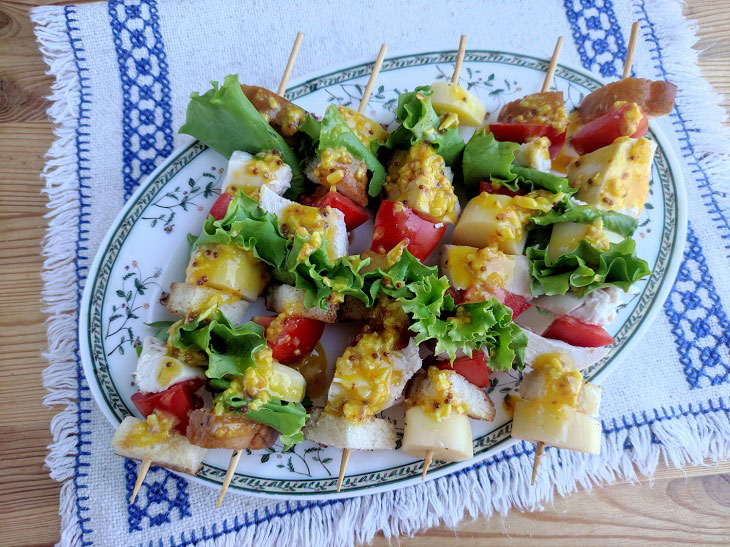 9. Sprinkle the dish with the remaining cheese.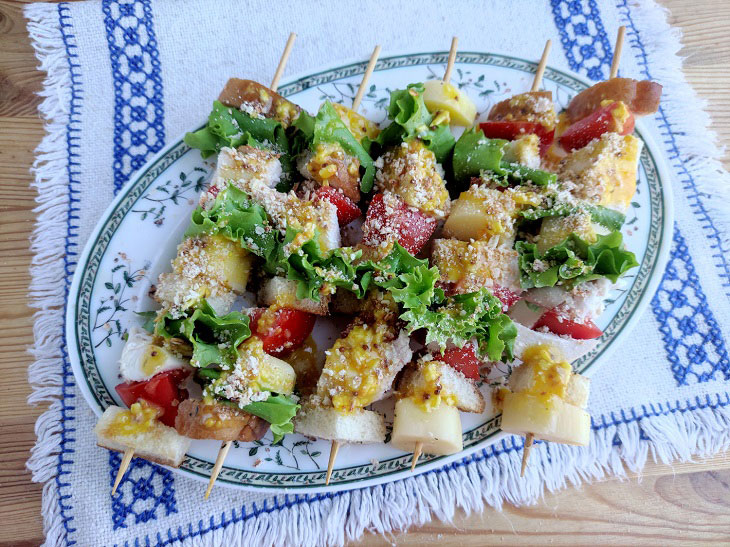 Salad on skewers looks appetizing and unusual.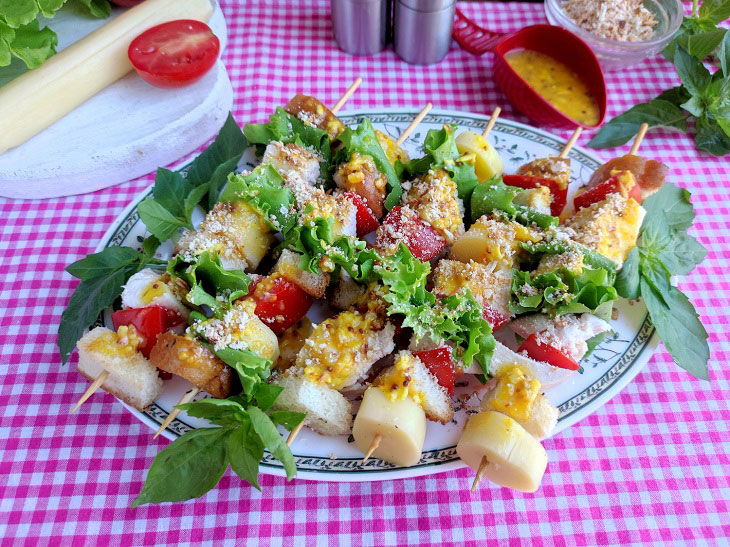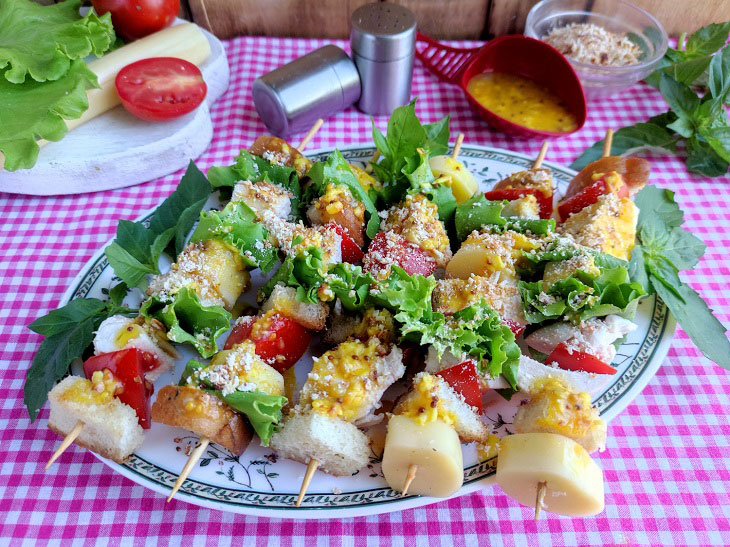 Bon appetit!