Salad "Family" is suitable for those who love instant vegetable dishes. It's a pleasure when you can quickly build a delicious and healthy salad that the whole family will appreciate. For the recipe, you will need juicy and crispy Beijing cabbage, fragrant fresh cucumbers, green onions and boiled chicken eggs. Boiling eggs is a matter of minutes. While they are cooking, you can quickly chop vegetables and herbs.
For dressing, take any sauce – sour cream, yogurt or mayonnaise is suitable. Sour cream and yogurt are healthier. You can cook such a salad all year round, since Chinese cabbage and cucumbers are always on sale and are inexpensive. Salad "Family" can be served as an independent dish – you will remain full. If you wish, you can cook any side dish – boil potatoes, rice or pasta. The salad turns out to be vitamin-rich, as it contains both vegetables and herbs.
Definitely cook it for lunch or dinner for the whole family!
Ingredients:
Beijing cabbage – 200 g.
Cucumbers – 100 g.
Chicken eggs – 2 pcs.
Sour cream or mayonnaise – 70 g.
Green onions – to taste.
Spices – to taste.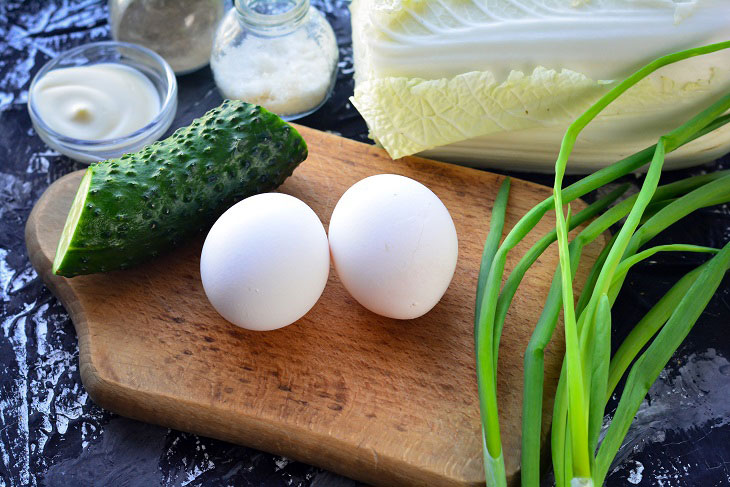 How to cook:
1. Rinse the cucumbers, cut off the tails, then chop – chop into medium slices.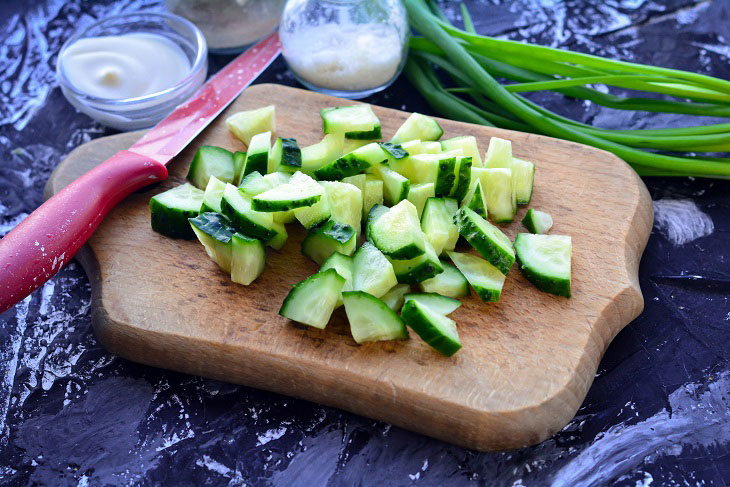 2. Chop Beijing cabbage into elongated strips – with it the salad will be lush and voluminous.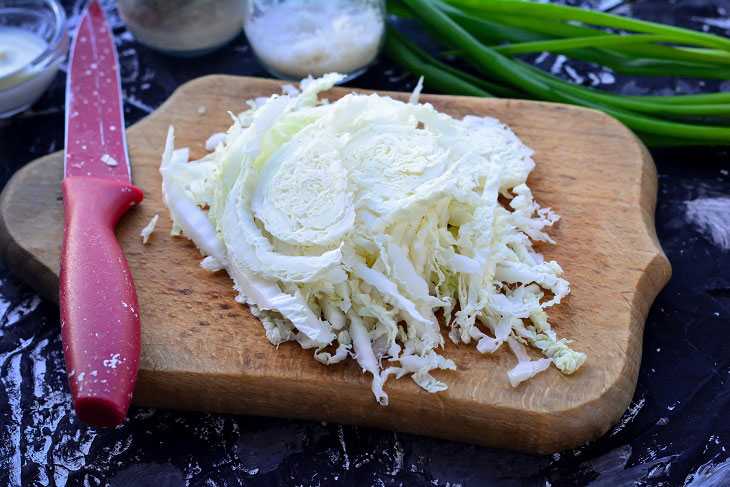 3. Pour chopped cucumbers and cabbage into a deep, easy-to-mix container.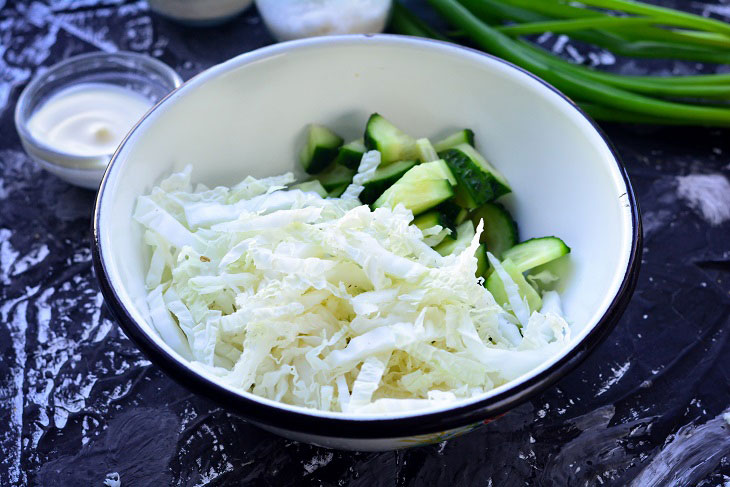 4. Hard boil chicken eggs, they are boiled for 8 minutes. Cool the eggs, peel them, then cut into medium cubes, do not grind too much.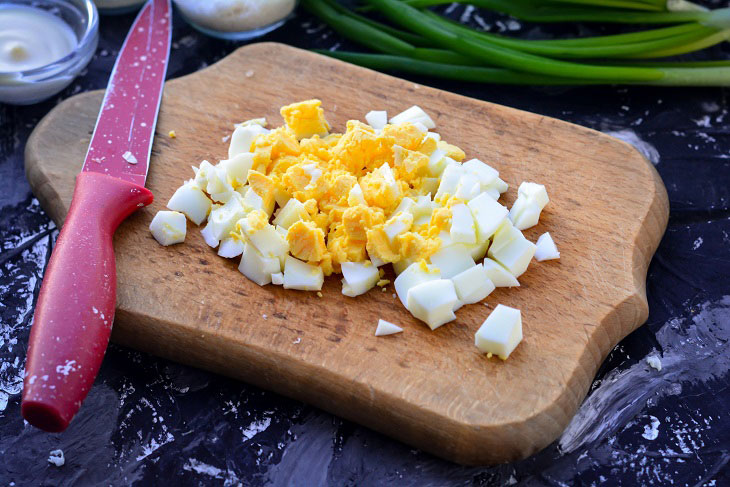 5. Pour the chopped eggs into the salad – with them the dish will be nutritious and satisfying.
6. Wash and dry green onion feathers, cut finely.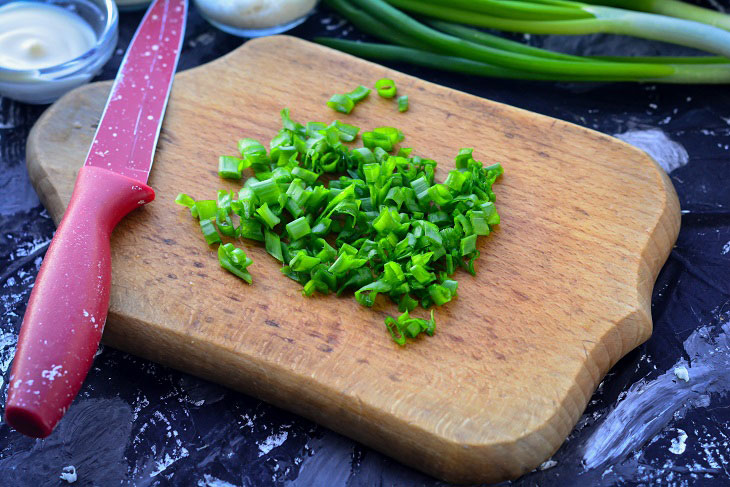 7. Pour green onions into the salad – it is slightly spicy and spicy, it will be delicious. In addition, greens are useful at any time of the year – in winter and summer.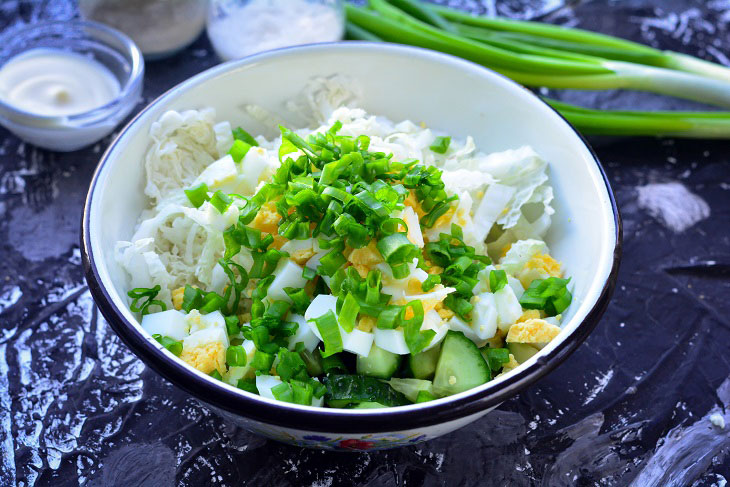 8. Add sauce to the salad – sour cream of any fat content. Lightly salt and pepper to taste.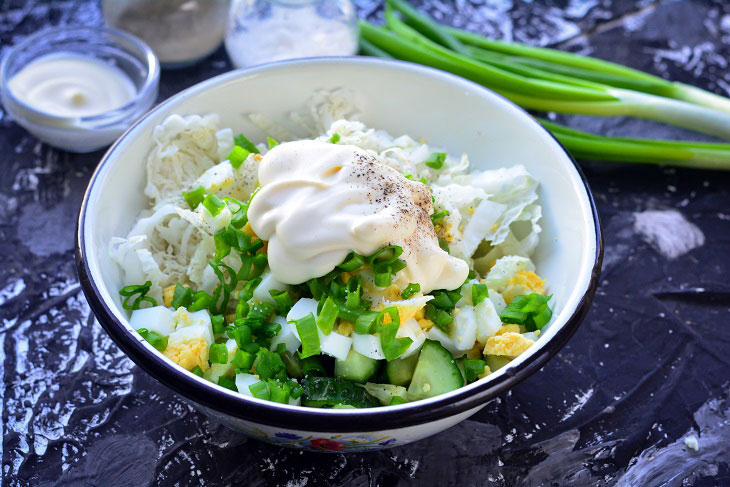 9. Stir, d1.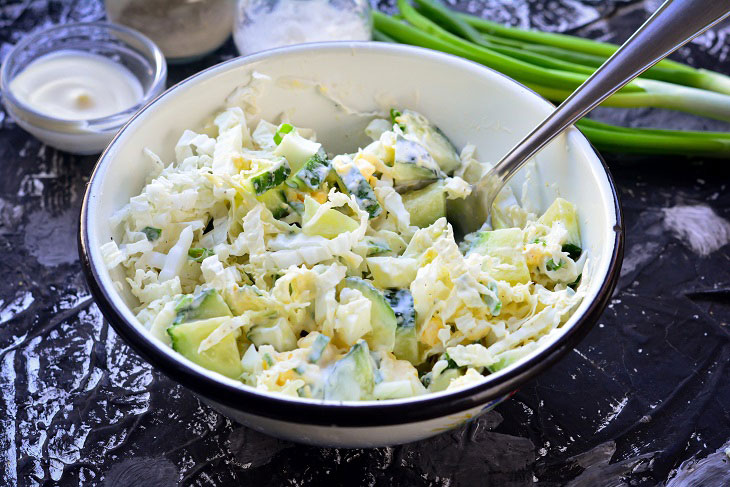 Put the finished salad in portioned dishes, serve to the table for every1.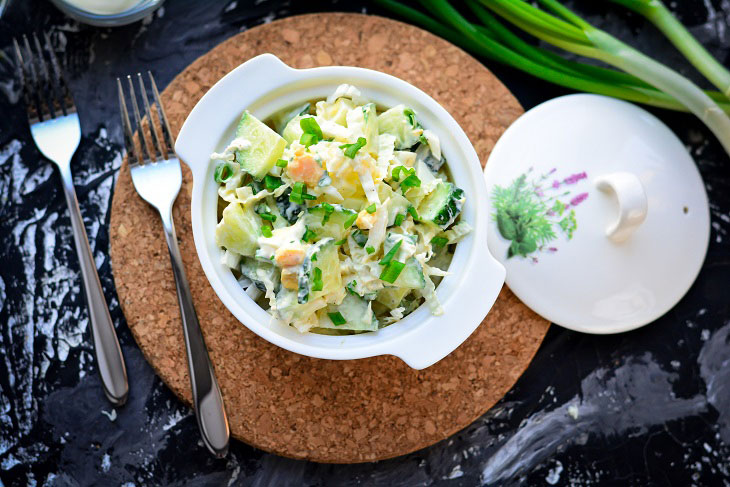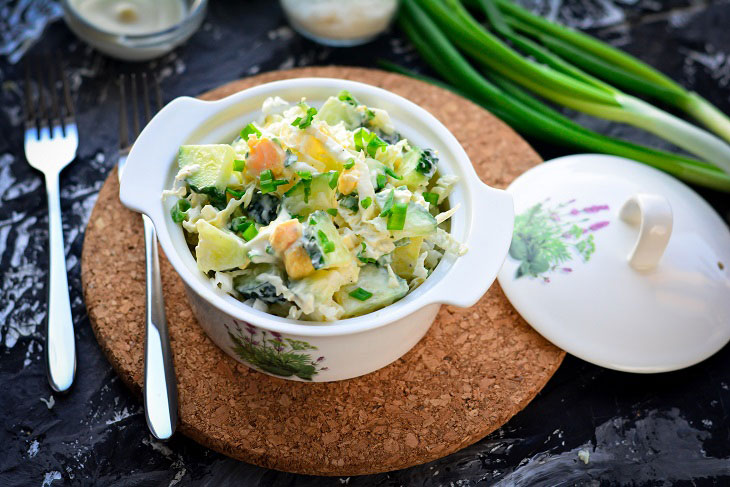 Enjoy your meal!