Would you like a light, bright and tasty dessert for the festive table? Then make a jelly cake. Such a cake is called "Broken Glass", it is familiar to many from childhood. You can make it from ready-made jelly from a package of different shades and sour cream. Alternatively, multi-colored syrups and instant gelatin can be used for jelly.
Ingredients:
Multi-colored jelly from the package – 4-5 pcs.
Water – according to the instructions.
Blue dessert syrup – to taste.
Instant gelatin – 25 g.
Sour cream – 550 ml.
Sugar – to taste.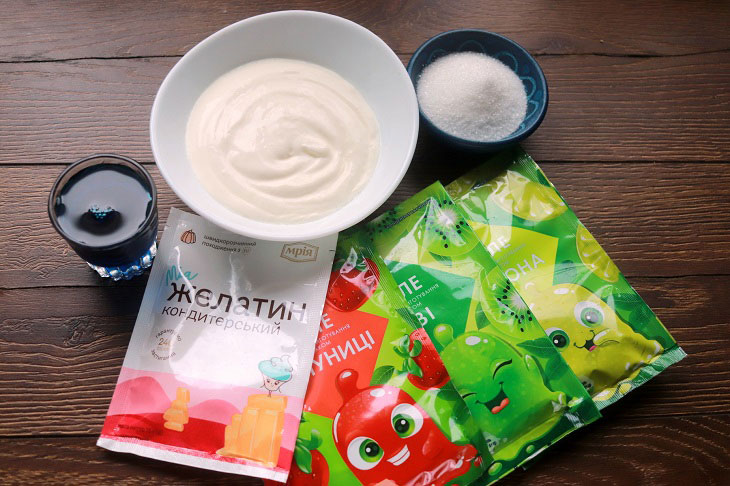 How to cook:
1. To make the jelly cake very tasty and bright, use jelly from the package of different colors and flavors. In a deep plate or bowl, dissolve a package of jelly using 300 ml of boiled hot water. After the gelatin and sugar have completely dissolved, the liquid has cooled slightly, put the jelly in the refrigerator until completely solidified for 30-50 minutes. Follow the same process for the rest of the jelly packets.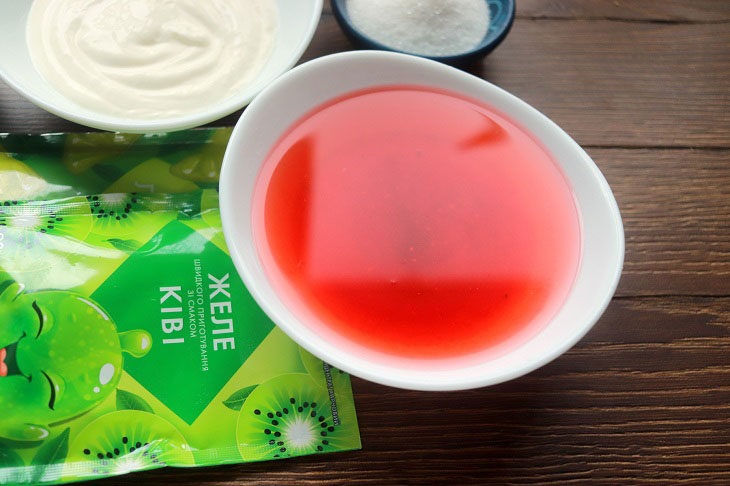 2. When using colored jelly syrup, in our case blue syrup, take gelatin as directed along with water. Usually, to prepare such a jelly cake, you always need a little less liquid than indicated in the instructions, so that the finished dessert turns out to be a denser structure.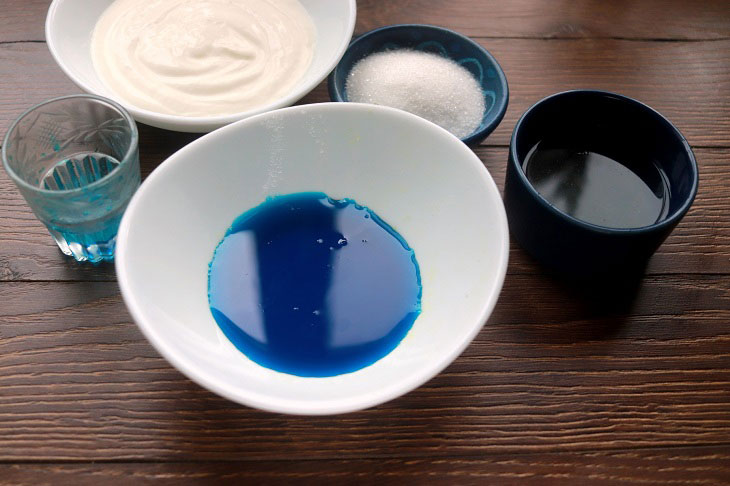 3. Mix room temperature sour cream with sugar to taste. Soak the gelatin in a glass of boiled warm water and wait until all the grains dissolve.
To dissolve the gelatin quickly, send the container to a water bath for 1-2 minutes.
Combine sour cream and gelatin liquid, mix.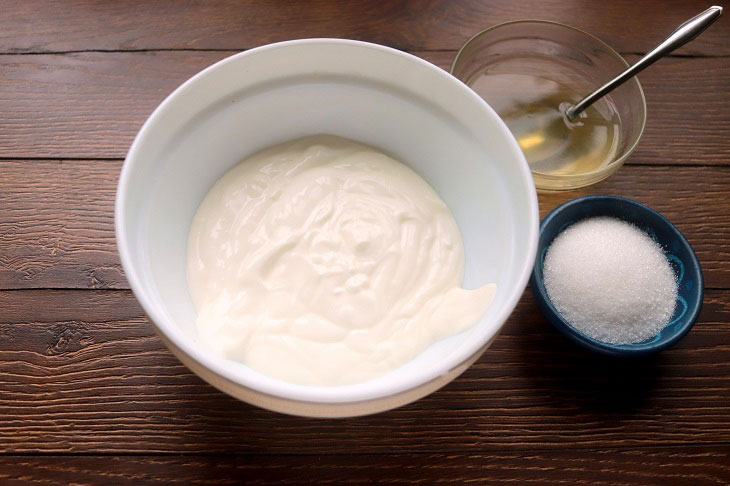 4. Cut the cooled colored jelly into arbitrary pieces.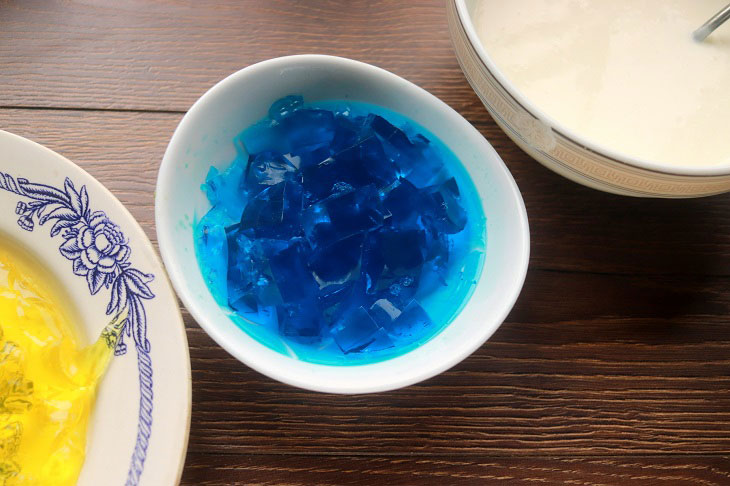 5. Proceed to the formation of the cake, use a silicone mold for this or any other to your liking. Mix the jelly cubes into the mold, and then pour the sour cream on top. Shake the mold so that the sour cream is well distributed over it. Place the jelly cake in the refrigerator for 1-2 hours until completely cooled.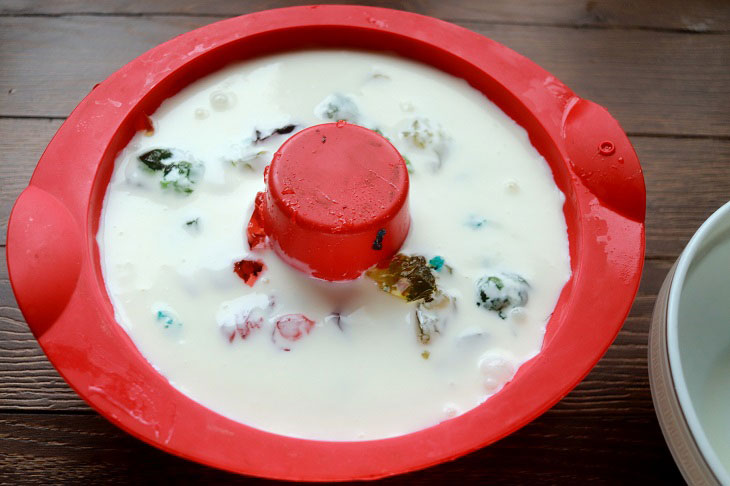 6. Before serving, carefully invert the cake pan onto a wide plate. Such a cake does not require additional decoration, it is already bright and beautiful.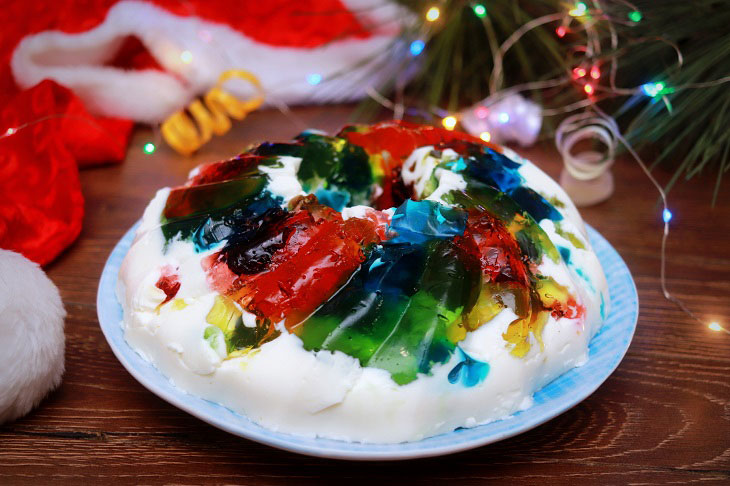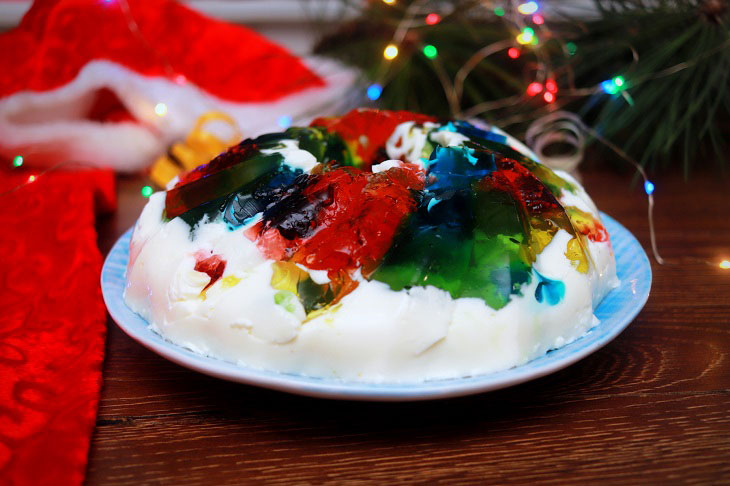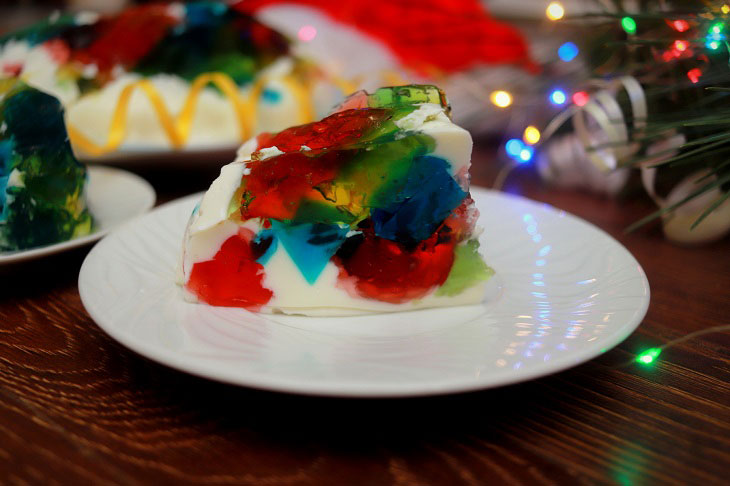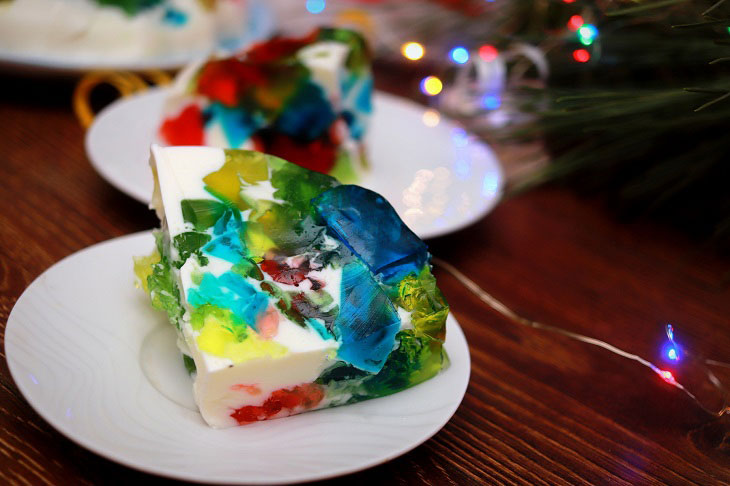 Bon appetit!