Everyone's favorite winter holidays are ahead. Create a cozy warm Christmas atmosphere with Christmas Garland Cookies. Involve the kids for cooking and decorating – they will be delighted.
For baking, use white wheat flour of the highest grade and the best quality butter with a fat content of 82.5%. Before cooking, remove the butter from the refrigerator and let it melt for 50-60 minutes. Baking is very fast, the dough is easily kneaded. But with the design you have to tinker. Cookies are covered with sugar glaze and signed with melted chocolate. The garland is made of bright candies.
Ingredients:
For test:
Flour – 200-250 g.
Salt – a pinch.
Butter – 120 g.
Yolk – 1 pc.
Vanilla sugar – 10 g.
Sugar – 30 g.
Baking powder – 15 g.
Registration:
Powdered sugar – 150 g.
Protein – 15 g.
Chocolate – 40 g.
Lemon juice – 20 g.
Candies in colored glaze – a few pcs.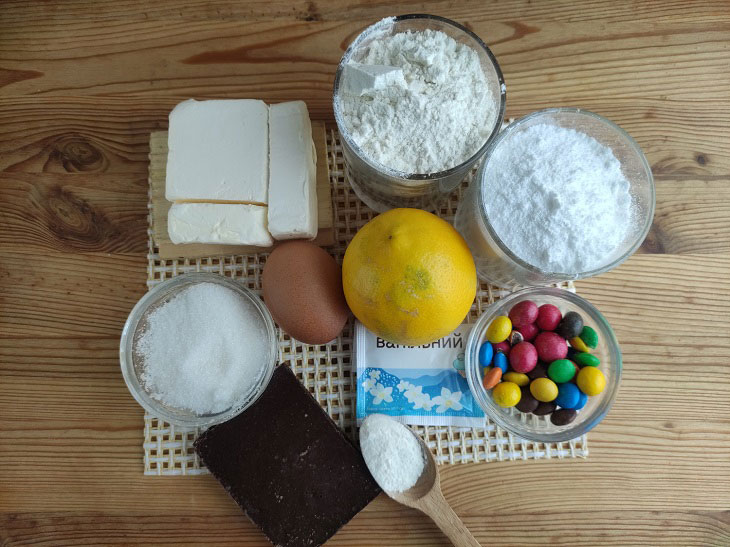 How to cook:
1. Sift wheat flour into a mixing bowl. Add salt, sugar, baking powder and vanilla sugar. Stir the mixture with a dry whisk.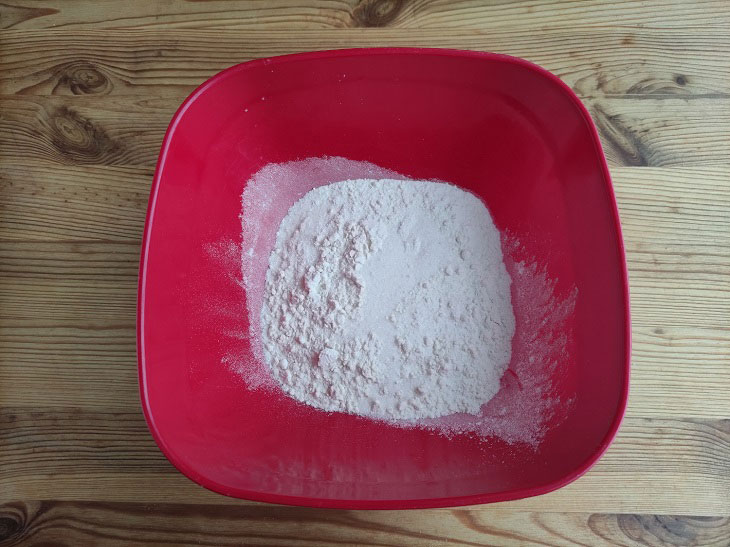 2. Pour melted butter into flour mixture. Add yolk. Knead the dough and make it into a ball shape.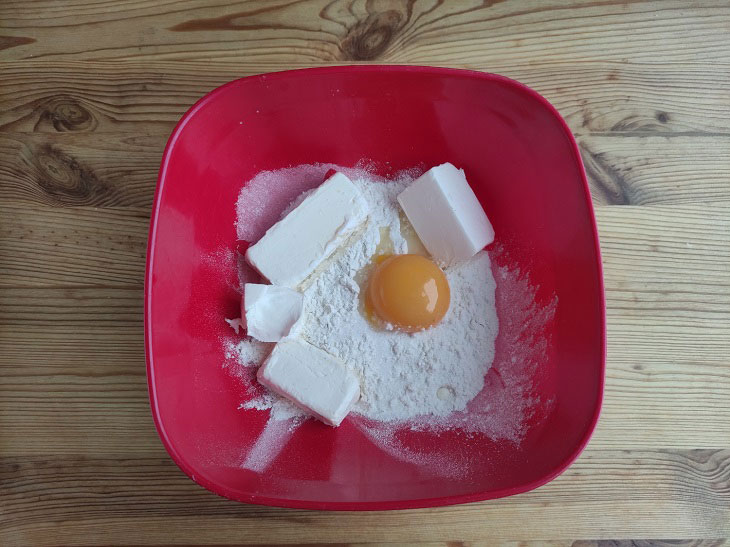 3. Lay out the dough, after sprinkling a little flour on the board. From the dough you need to make a layer with a thickness of about 5 – 7 mm, using a rolling pin.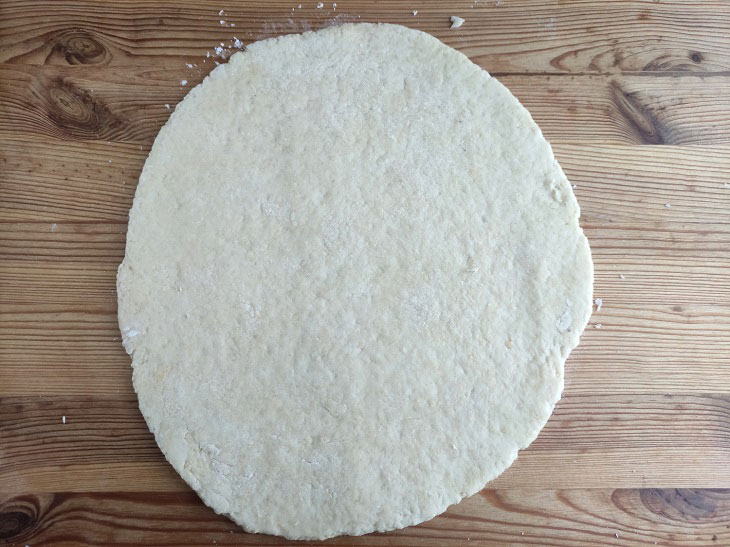 4. Make circles with notches or a glass.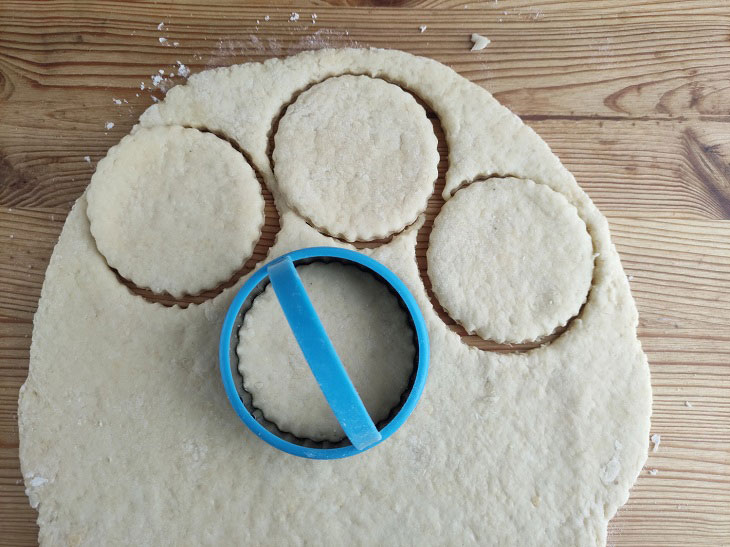 5. Transfer the blanks to a non-stick mat. Put them in the refrigerator for half an hour. Preheat the oven to 180-190 degrees. Bake cookies for 7-10 minutes. Cool down.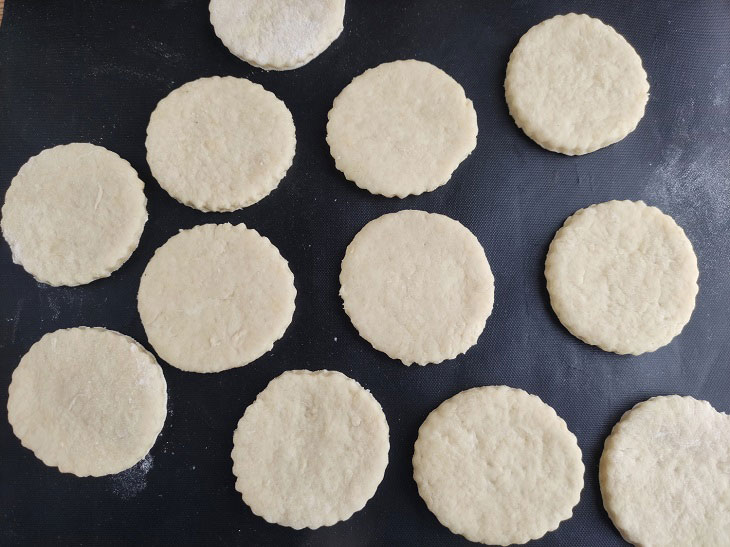 6. Prepare frosting. In a bowl, mix the beaten protein, lemon juice and powdered sugar. The mass should be like thick sour cream.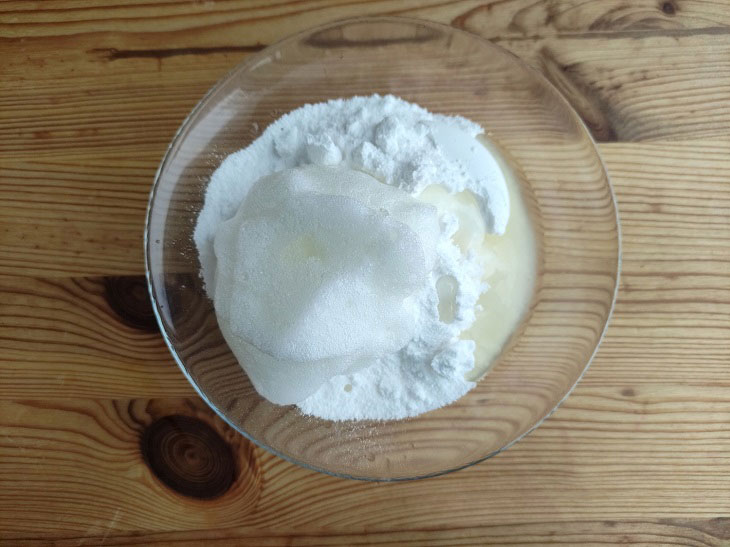 7. Grease the cookies with glaze, wait for solidification.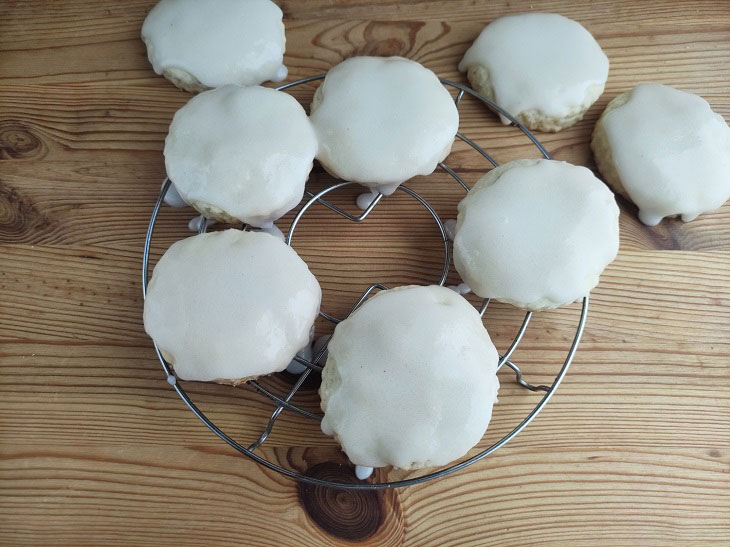 8. Melt the chocolate in the microwave oven. Using a pastry syringe, draw branches.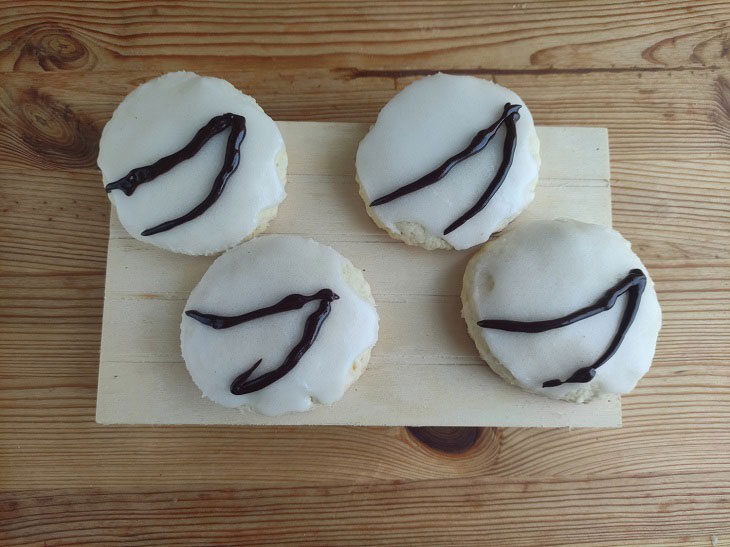 9. Lay halves of sweets on chocolate branches.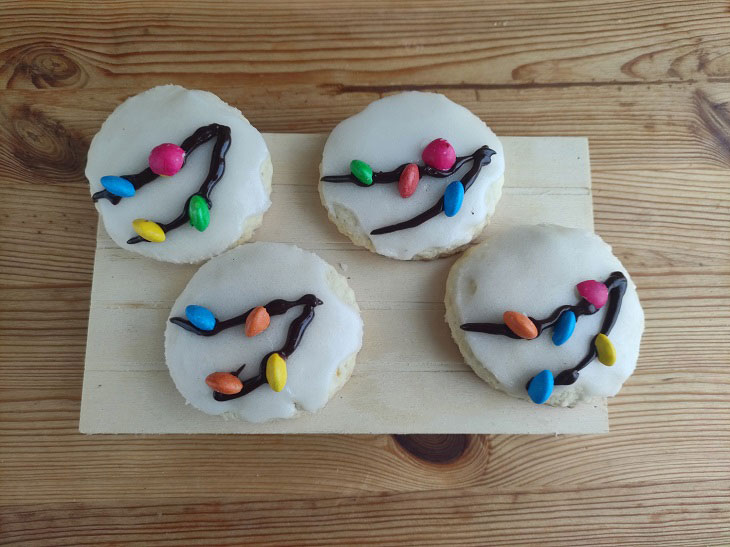 10. Transfer the finished cookies to a serving plate. Serve with hot tea or coffee. Delicious fragrant cookies will decorate your New Year's table and guests will like it.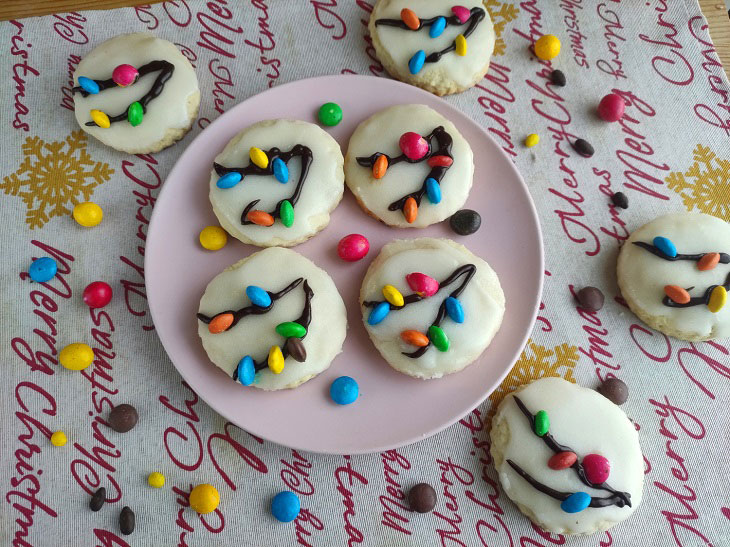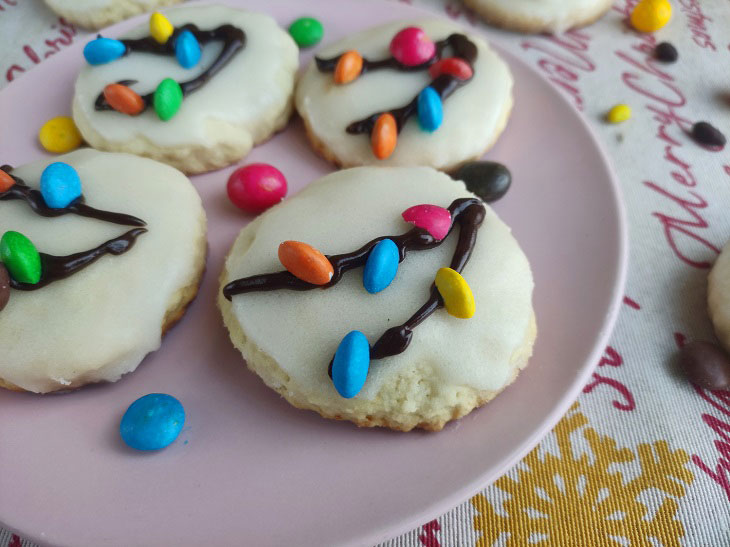 Bon appetit!