Cake "Napoleon" is a pastry that can be safely prepared as a treat for tea on a normal day or on a festive table. It turns out the cake is always soft, tender and very tasty. And most importantly, since it is made by hand, there is no doubt that it will not come out tasty. Children and adults will definitely appreciate it. It is advisable to serve the cake to the table after it has stood in the refrigerator for at least a night. During this time, it will soak well. As a drink, it is better to stop for an hour or coffee.
When choosing products in the store, you need to purchase margarine for dough, as well as the highest grade flour. By the way, margarine can be safely replaced with sour cream. To make the cakes crispy, vinegar must be added to the dough. For the cream, you should take milk, suitable with any percentage of fat content. To decorate the finished cake, you can use the crumb, which is worth making from scraps of cakes.
Ingredients:
Margarine – 180 g.
Water – 50 ml.
Sugar – 1 tbsp.
Vinegar – 1 tbsp. l.
Flour – 300-350 g.
Milk – 700-800 ml.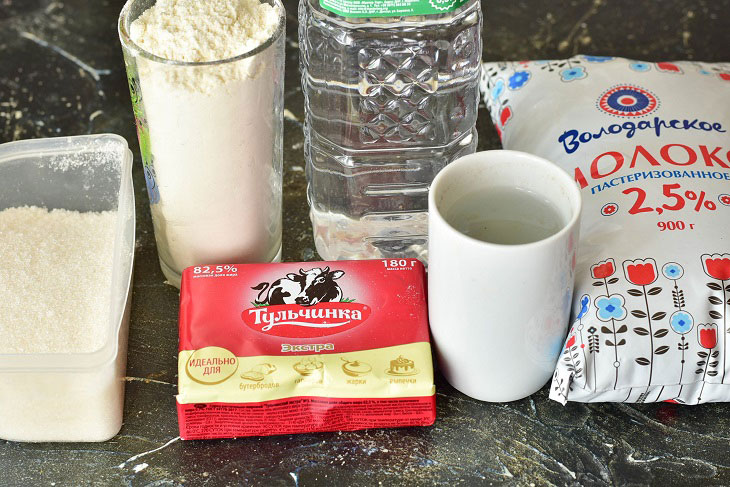 How to cook:
1. Start the cooking process by pouring milk into a saucepan. Add half the indicated amount of sugar.
If you wish, you can add vanillin to make the cream more interesting in taste.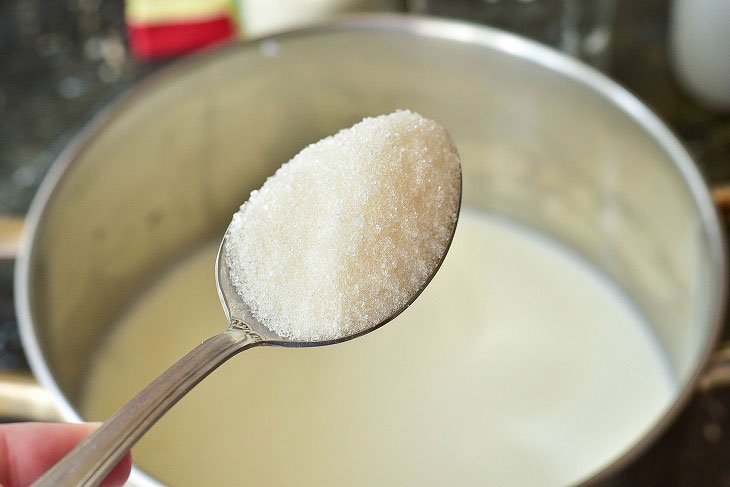 2. Pour in 2 tbsp. spoons of flour. Send the pan to medium heat.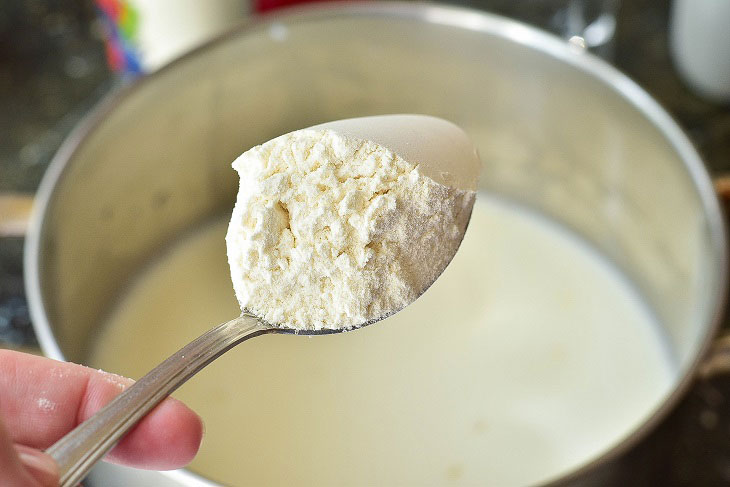 3. Cook the cream until it becomes thick. Just keep in mind that it should be constantly stirred and it is better to use not a spoon, but a kitchen metal whisk. Set it aside to cool down.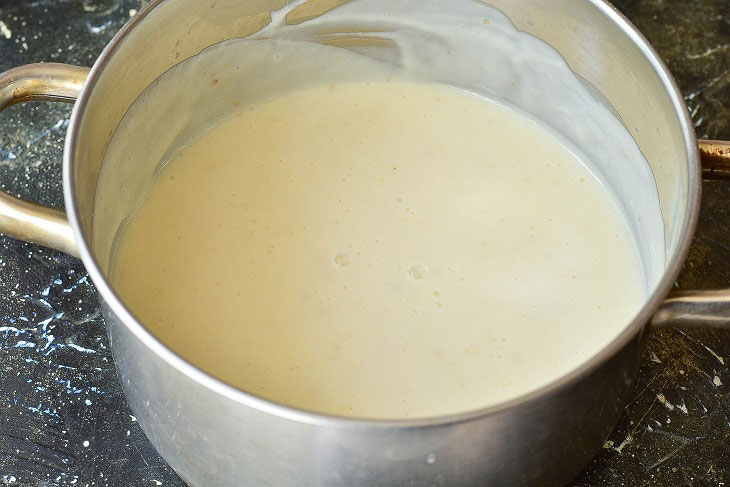 4. In a bowl, combine room temperature margarine, remaining sugar, water, vinegar, and flour.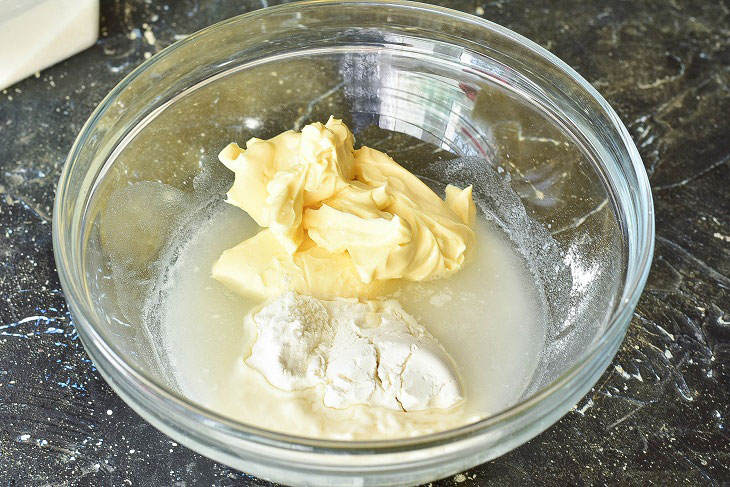 5. Knead the dough with your hands. It should be smooth, not too sticky to the hands.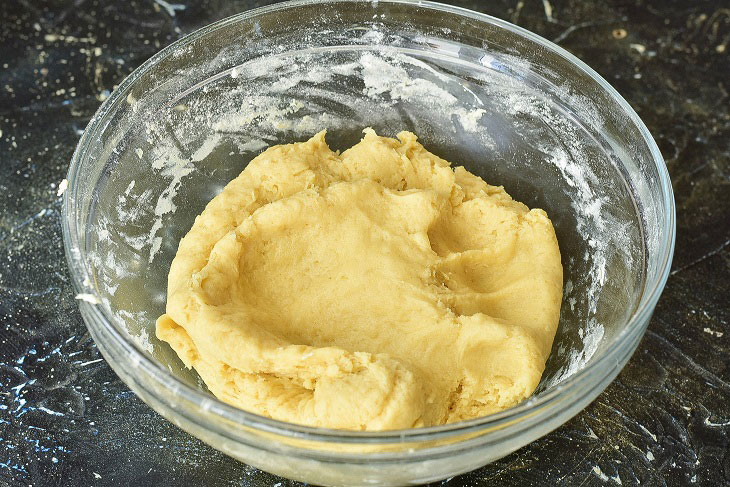 6. Now divide it into pieces, roll one into a layer. This procedure will not be difficult to do, since margarine was added to the dough, it is thanks to him that the dough will not stick to the rolling pin or rug.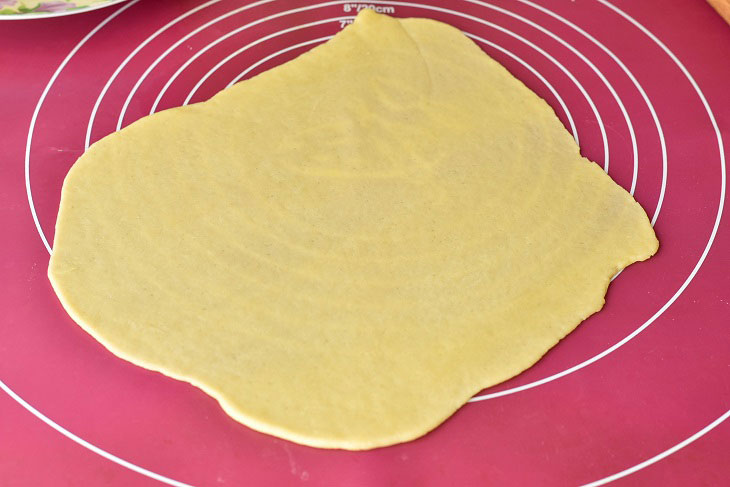 7. Bake the crust until golden brown around the edges. Then cut it off by placing a plate on top. Lubricate the resulting cake with the prepared cream.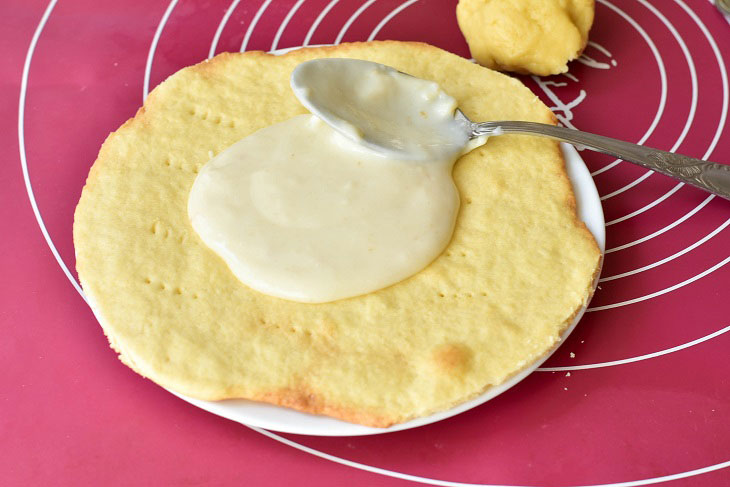 8. Thus, prepare the rest of the cakes.
9. Decorate the finished cake with crumbs from cut cakes. Let it brew overnight. Then bring the cake to the table.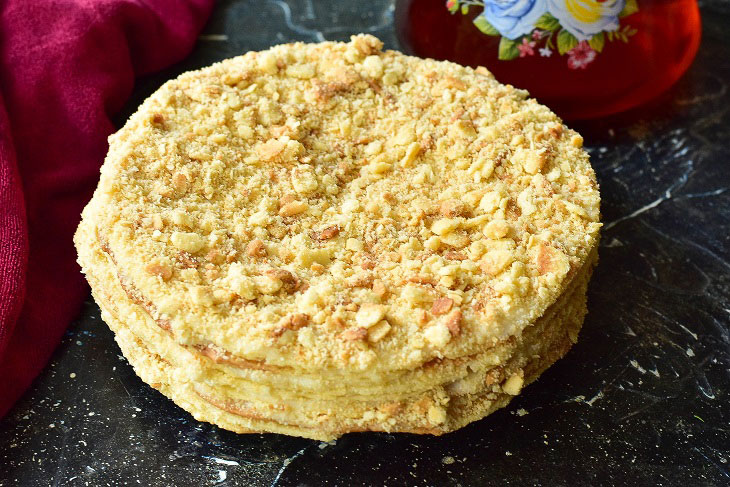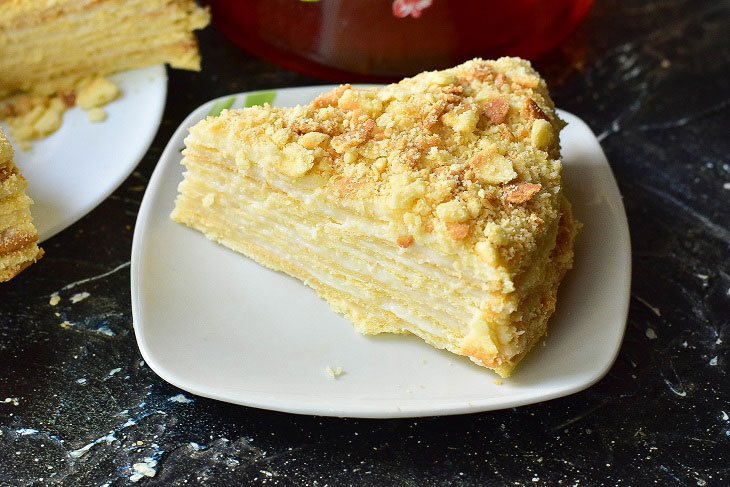 Bon appetit!