If you have some free time and want to pamper your family with homemade cakes, then prepare shortbread fingers with jam. Dough for fingers is prepared quickly, with almost no hassle. The main thing is to take the butter out of the refrigerator in advance so that it becomes soft. Shortcrust pastry is soft and pliable, twisting fingers out of it will not be a problem.
After baking, the fingers will be crispy and tasty. For the filling, use sweet fruit jam. We used apple jam, but any other jam you have, such as pear or quince, is also suitable. Do not add sugar to the dough, as the filling is very sweet. You can adjust the sweetness with powdered sugar when serving. Delicious fragrant fingers with jam will appeal to all lovers of sweets!
Ingredients:
Flour – 2 tbsp.
Sour cream – 150 g.
Butter – 150 g.
Apple jam – 150 g.
Powdered sugar – for serving.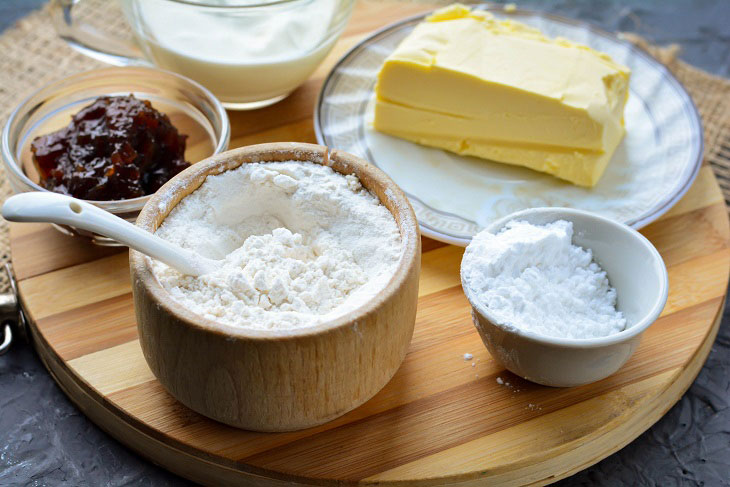 How to cook:
1. Put soft butter into a deep mixing bowl. Add the entire serving of sour cream, start mixing with a fork.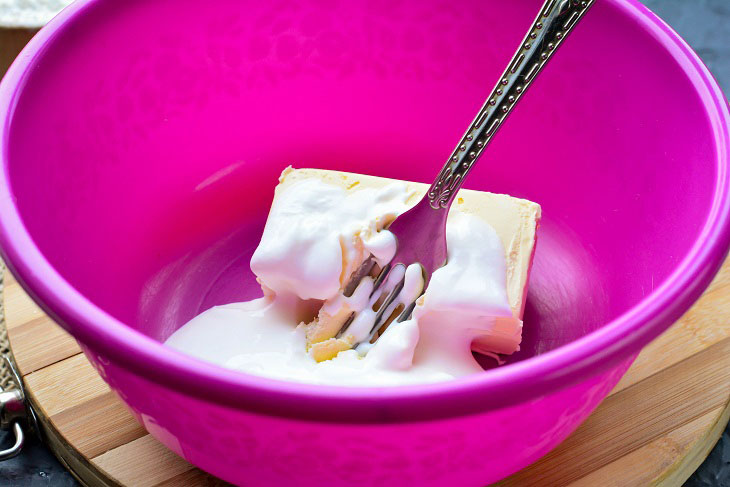 2. Stir the butter and sour cream well so that the ingredients are combined.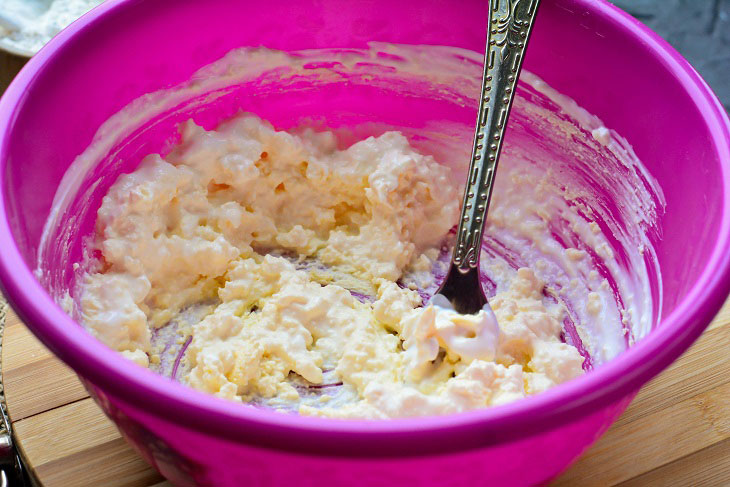 3. Pour in the sifted wheat flour – pour in parts and gradually knead the dough.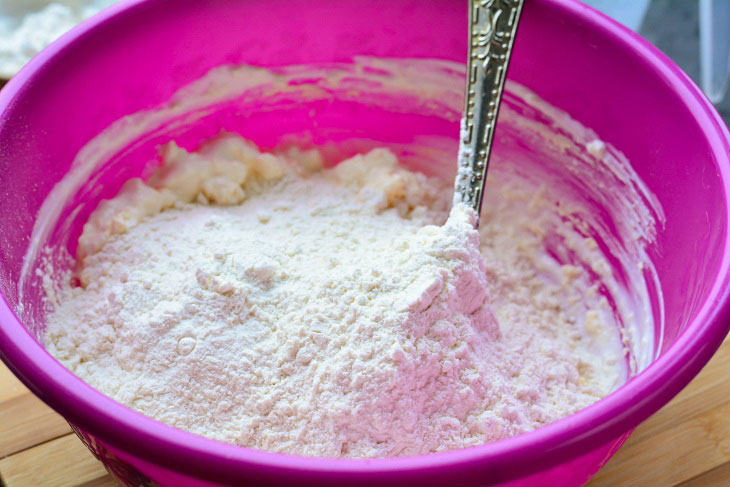 4. Roll the shortbread dough into a soft ball, set aside, cover with a towel for 15 minutes.
The dough will stand, gluten will stand out from the flour. The mass will roll out better.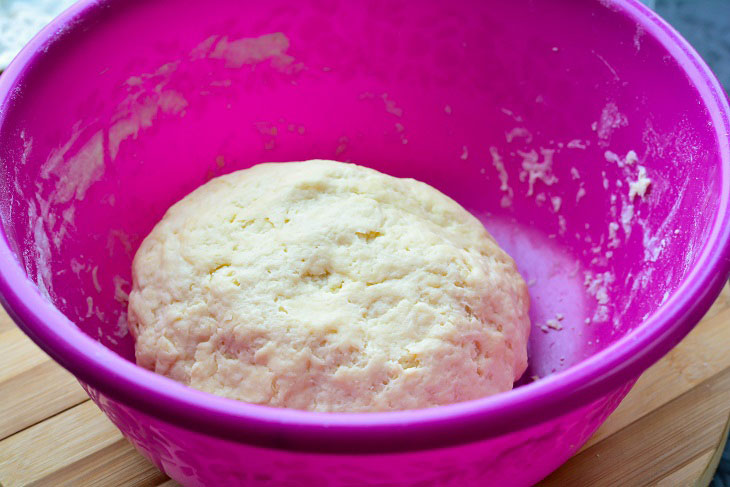 5. Then roll out the dough thinly – about 0.6-0.7 cm thick. Cut it into even rectangles – about 6×10 cm in size. Put apple or other jam on the edge of the rolled dough.
The jam should be thick so that it does not leak out during baking.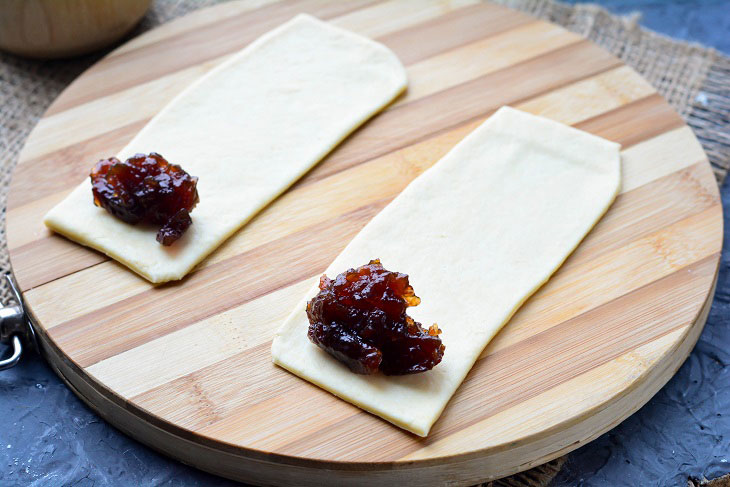 6. Twist your fingers so that the seam is at the bottom, so the products will not unfold during baking.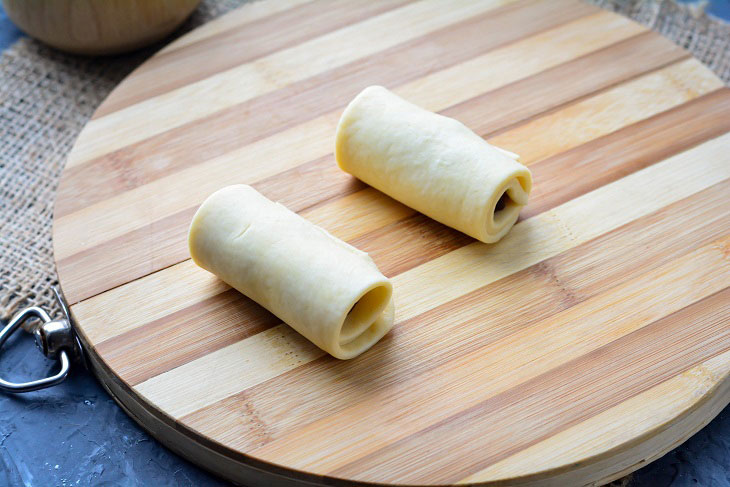 7. Bake the fingers in an oven preheated to 180C – bake for 20-25 minutes until golden brown. Let them cool down a bit and sprinkle with powdered sugar.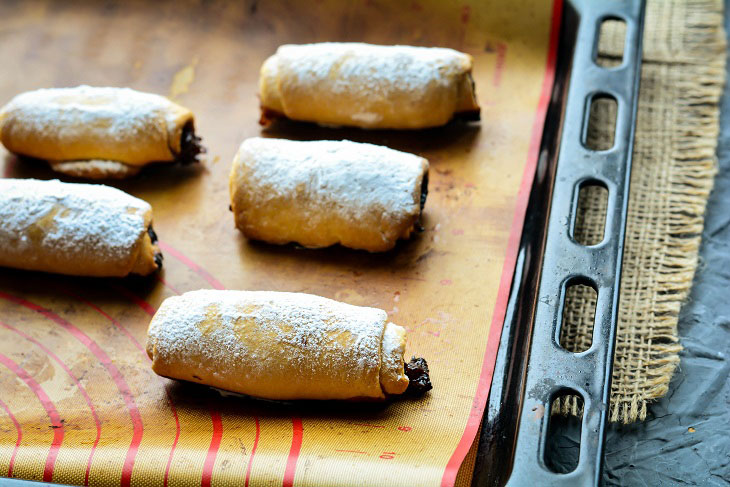 Serve the finished fingers to the table by brewing hot tea or aromatic coffee.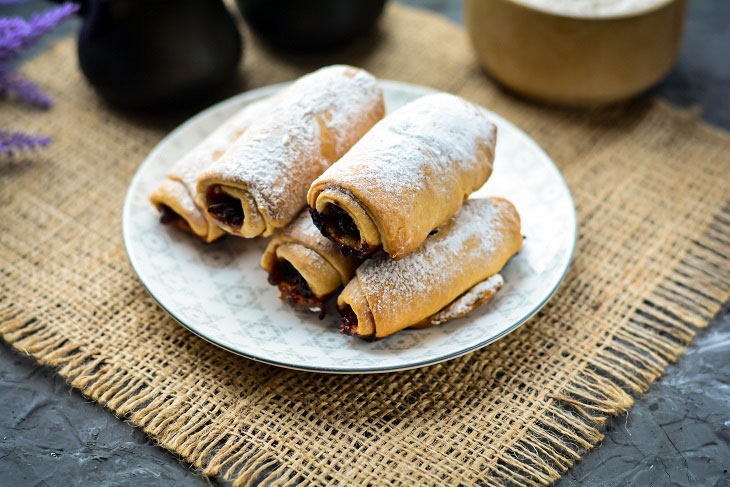 Enjoy your meal!