Do you want to surprise your invited guests? Then prepare for them such an unusual, tasty and very beautiful-looking cake-salad "Herring under a fur coat"! To taste, it comes out the same as the classic one, only it looks much more spectacular. To significantly reduce the cooking time, it is best to bake the beets in the oven in advance, and boil the vegetables that are needed to make the salad cake until tender.
It is advisable to serve such a salad cake to the table after it has stood for a while, and all products have been soaked in sauce. Usually, this procedure takes about an hour. If you want to make a salad much earlier than the holiday, then feel free to cook it in the evening and send it to the refrigerator overnight.
Ingredients:
Beets – 1 pc.
Potato – 1 pc.
Chicken egg – 2 pcs.
Onion – 0.5 pcs.
Gelatin – 20 g.
Herring – 0.5 pcs.
Mayonnaise – 1.5-2 tbsp. l.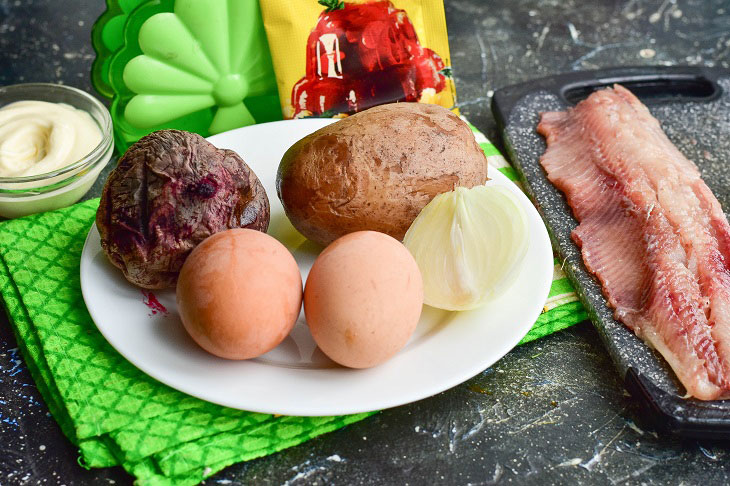 How to cook:
1. So, immediately cut the herring into pieces and put it in a mold, be sure to cover it with cling film.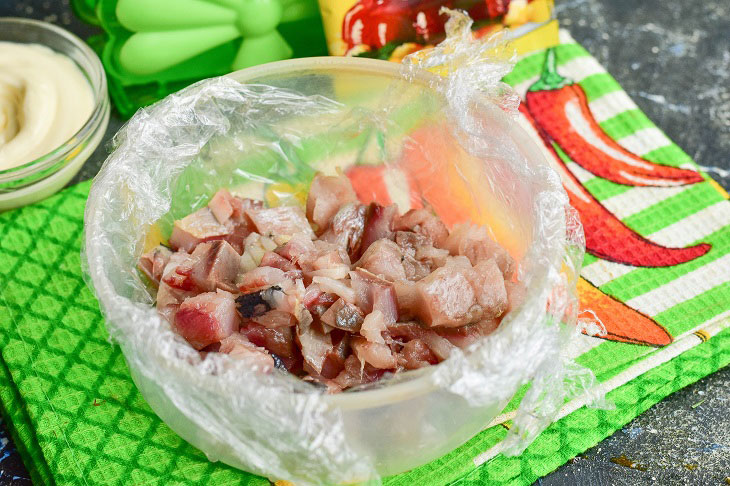 2. Put the onion on top, which is cut as small as possible. Lubricate this layer with plenty of mayonnaise.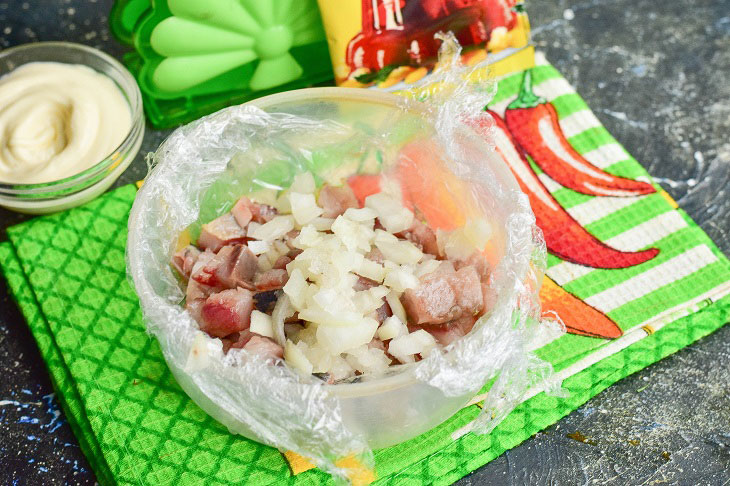 3. Grate boiled potatoes on a coarse grater on the onion.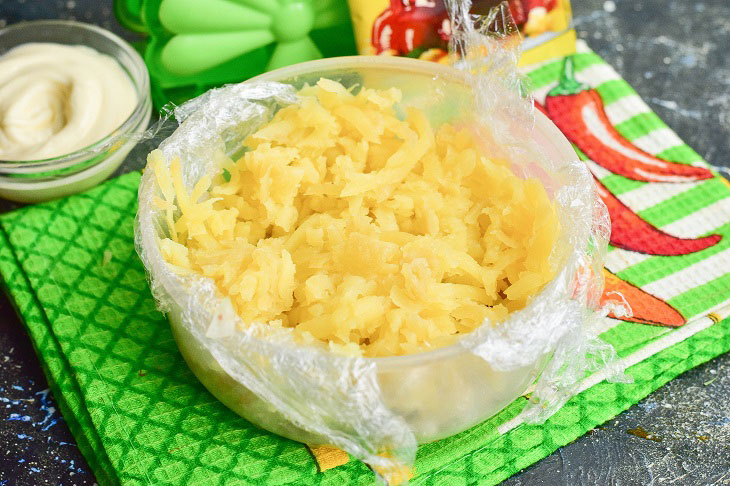 4. Grease it with sauce too.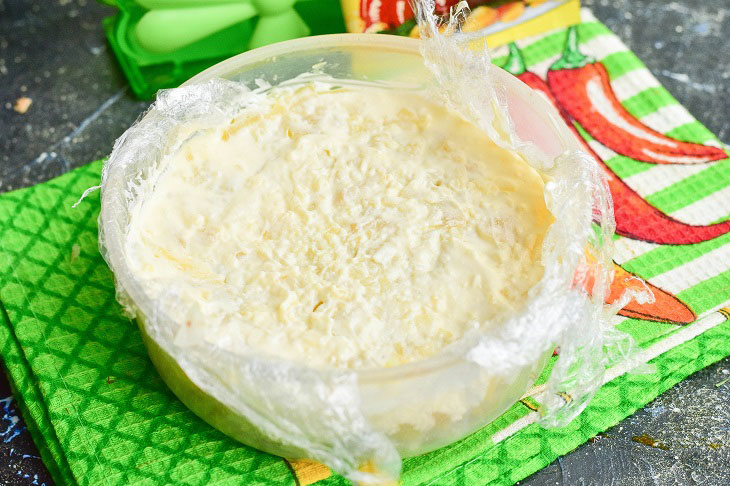 5. Grate boiled chicken eggs.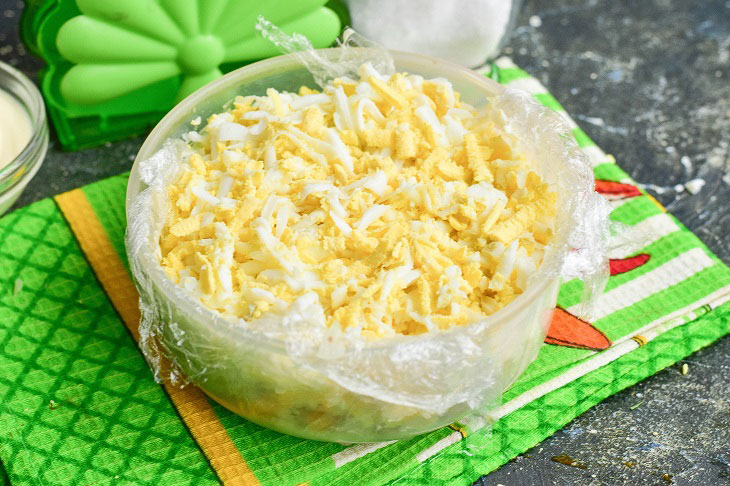 6. Repeat with mayonnaise.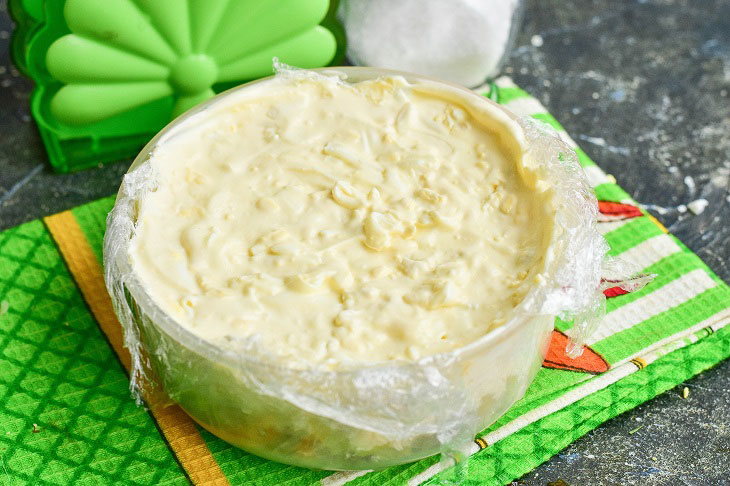 7. Now turn the form with the salad onto a dish and remove the cling film.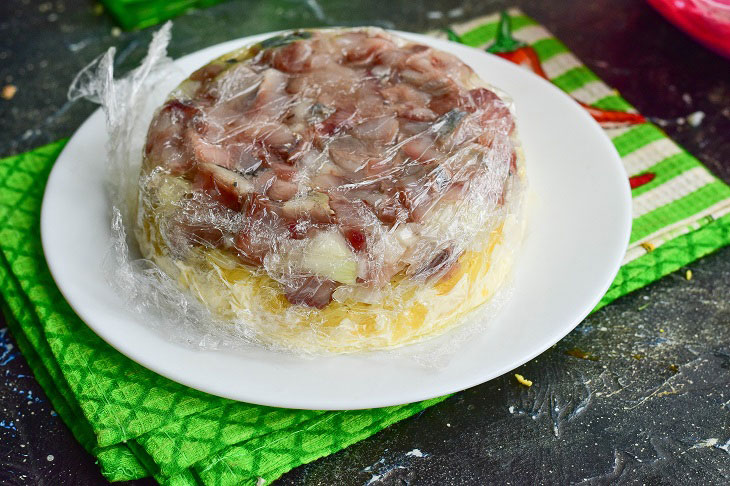 8. Grind the baked beets with an immersion blender, add mayonnaise.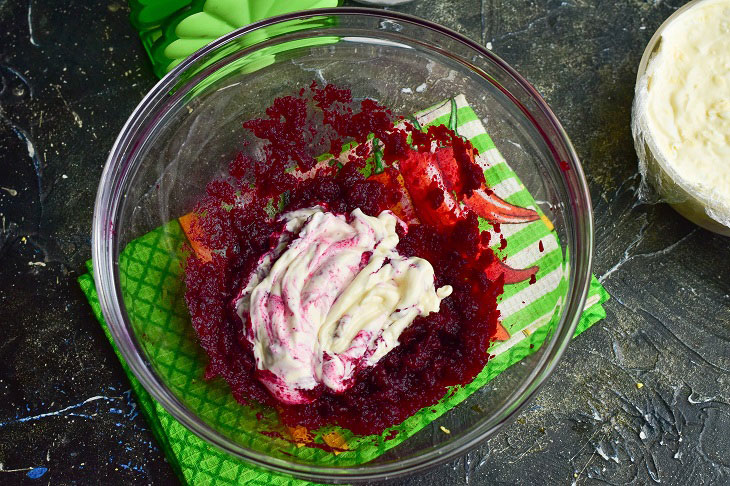 9. Pour gelatin there, which is heated with a little water.
If there is no gelatin on sale, then you can safely replace it with agar-agar.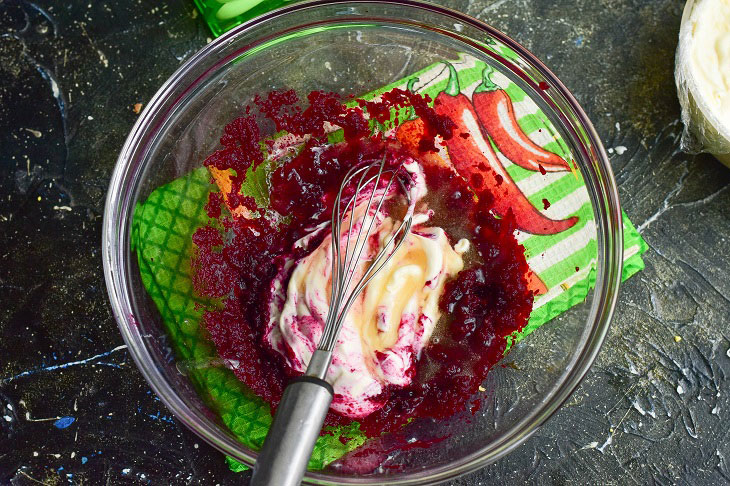 10. Mix everything very well.
The mass should be similar to a soufflé, and there should be no lumps in it. If necessary, then puree it again with a blender.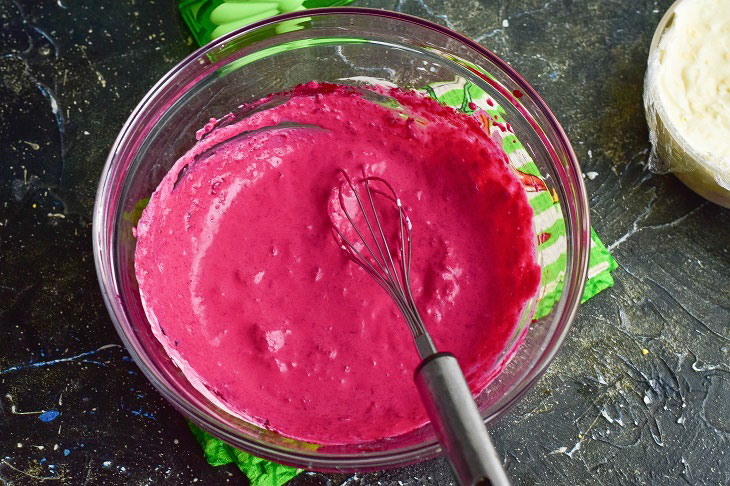 11. Pour the prepared mass evenly over the salad. With a spoon, grease not only the top, but also the sides from all sides.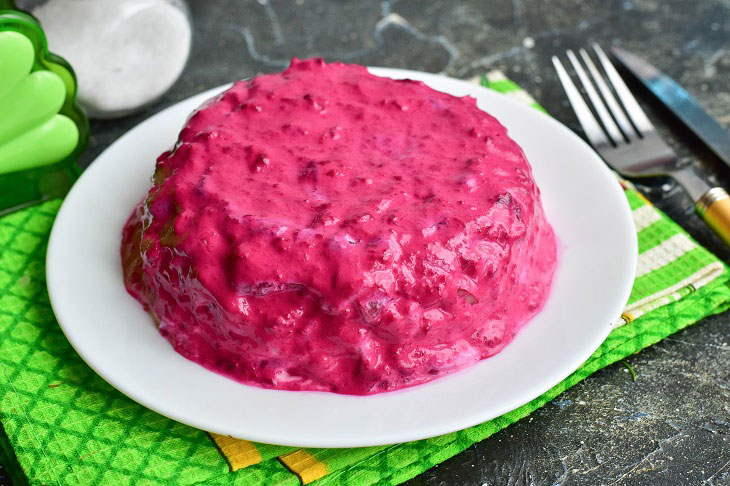 12. Use regular mayonnaise to decorate the salad. It is most convenient to put mayonnaise in a gravy boat and only then squeeze out and make patterns. A pastry bag is also suitable for this.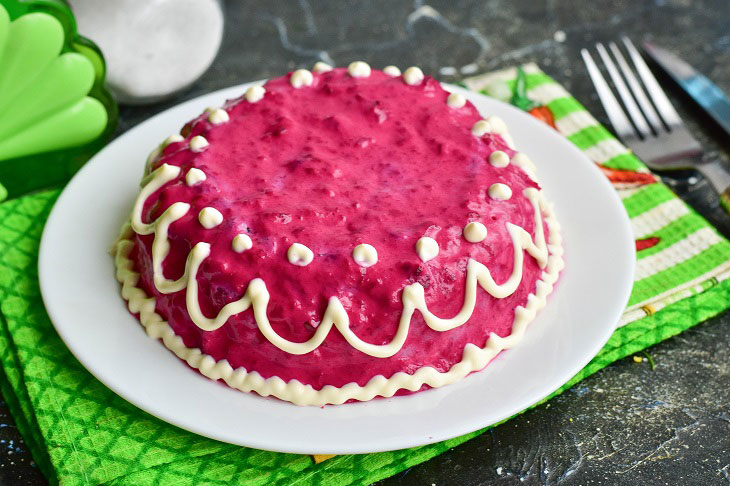 Here is such a cake-salad "Herring under a fur coat" came out! Be sure to cook it and surprise your guests!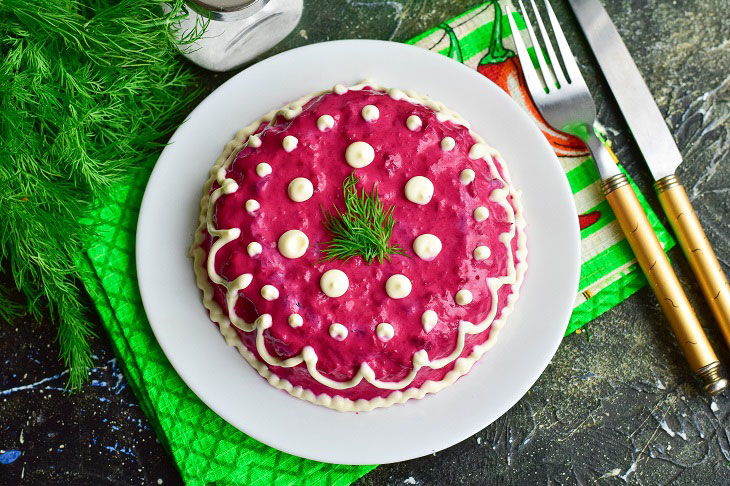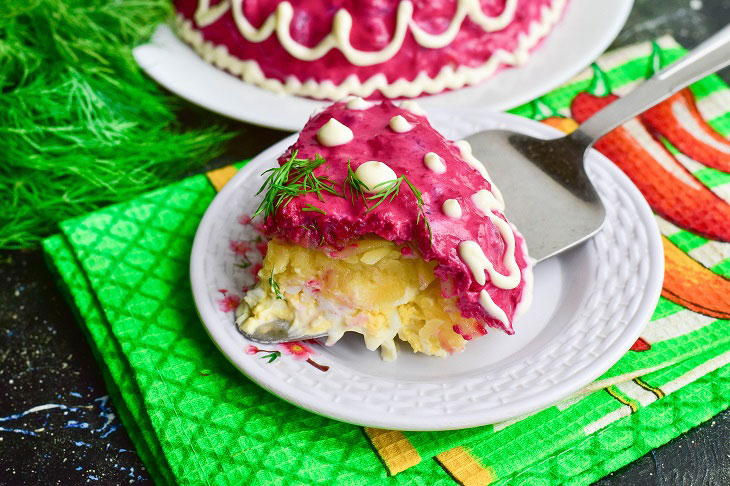 Enjoy your meal!