Winter salad with smoked mackerel is a very tasty and quite simple dish to prepare. There can be two scenarios for the development of events – that is, you can use both cold-smoked and hot-smoked fish. In the second case, the fish is more tender and easily breaks into small pieces, its taste is somewhat different from the "colleague". Cold-smoked mackerel is denser, however, no less tasty and fragrant.
Ingredients:
Potato – 1 pc.
Pickled cucumber – 1 pc.
Canned green peas – 120 g.
Smoked mackerel – 150 g.
Onion – ½ pc.
Mayonnaise – 1.5 tbsp. l.
Salt – 2 pinches.
Black ground pepper – 1 pinch.
Cooking time: 50 minutes. Servings Per Container: 2.
Cooking:
1. Cool the boiled potatoes in their skins, peel and cut into small cubes. Put in a salad bowl.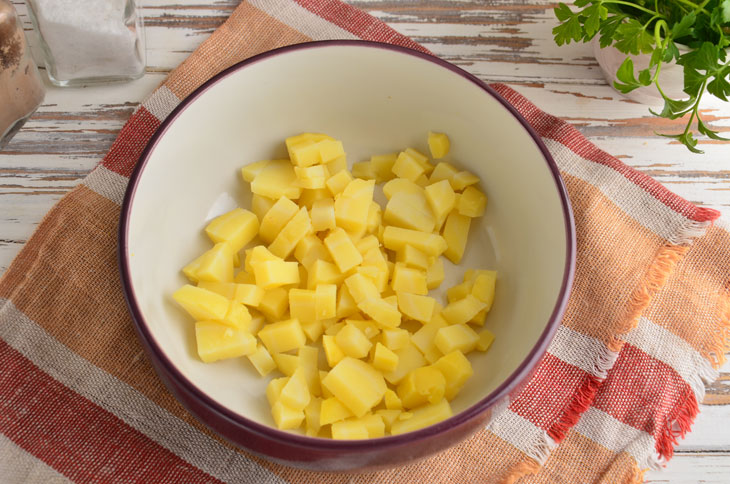 2. Cut the pickled or pickled cucumber into small cubes or strips.
The marinade released during the slicing process does not need to be poured into the salad.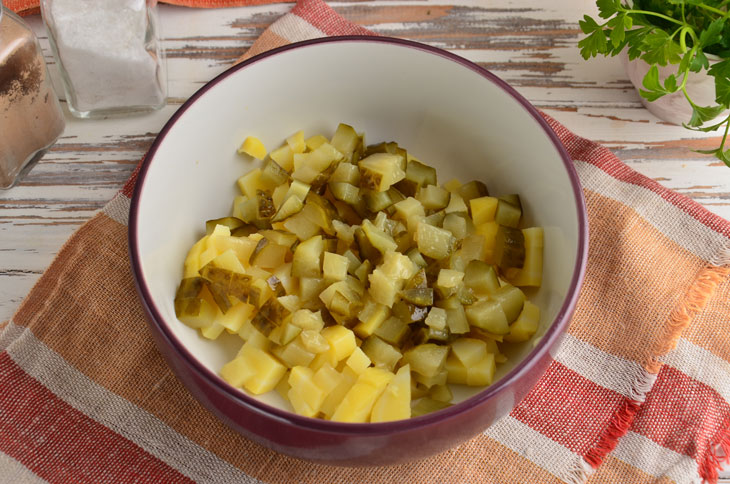 3. Using a can opener, open a jar of canned peas, put the required amount in a salad bowl.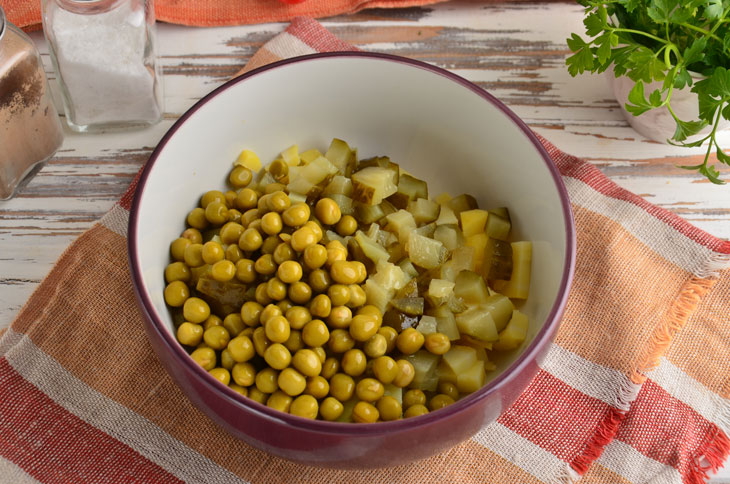 4. Now it's the turn of onions. First, clean the vegetables and cut it into strips.
If desired, the onion can be scalded with boiling water, or you can put it in a salad.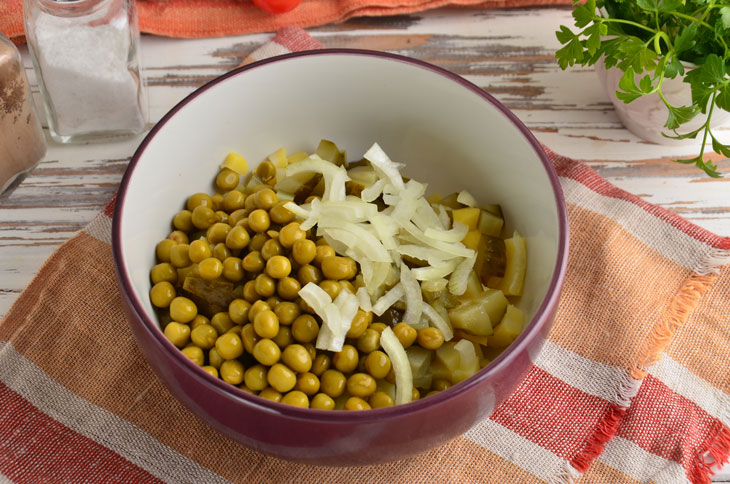 5. Separate the smoked mackerel fillet from the ridge, remove all small bones. Cut the fish into small pieces and place in a bowl.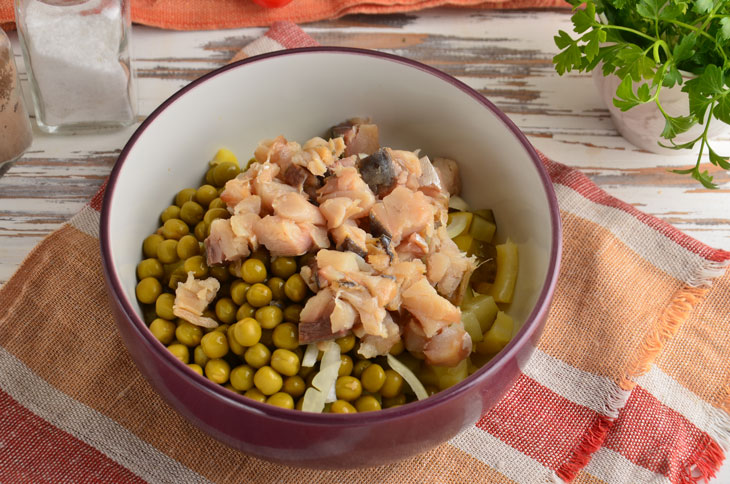 6. Medium-fat mayonnaise is ideal for dressing. You can also use a homemade product prepared with mustard, lemon juice, garlic. Also add spices and salt to taste.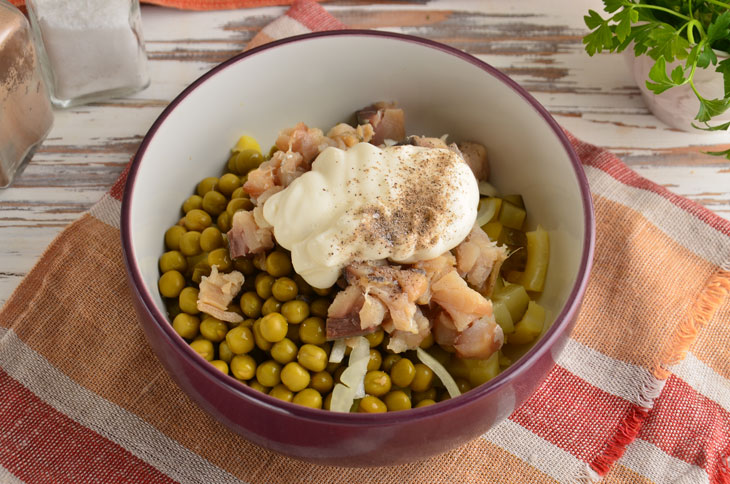 7. Mix everything well and try the salad.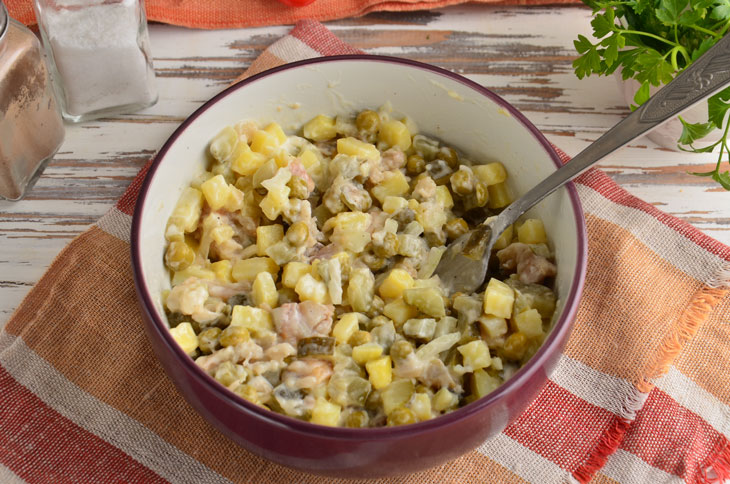 8. For an original and unusual presentation, culinary forms will come in handy. Using one of them, put the salad on a dish and serve it.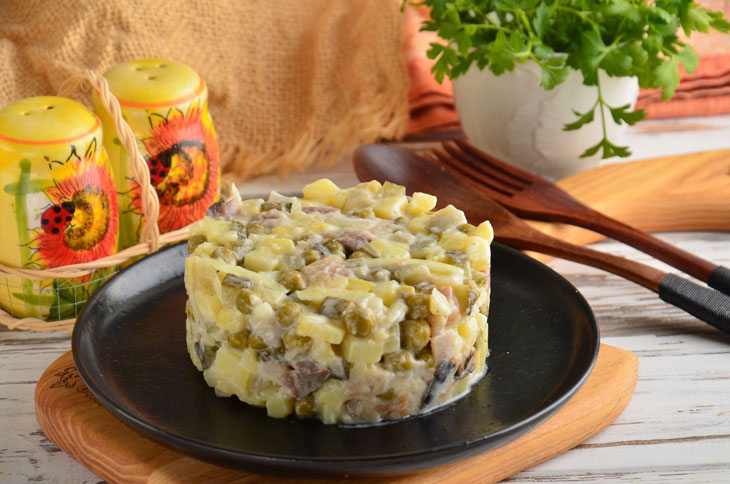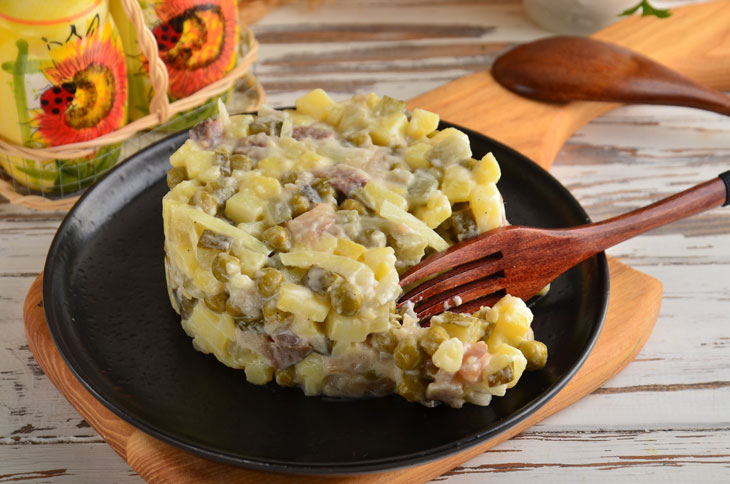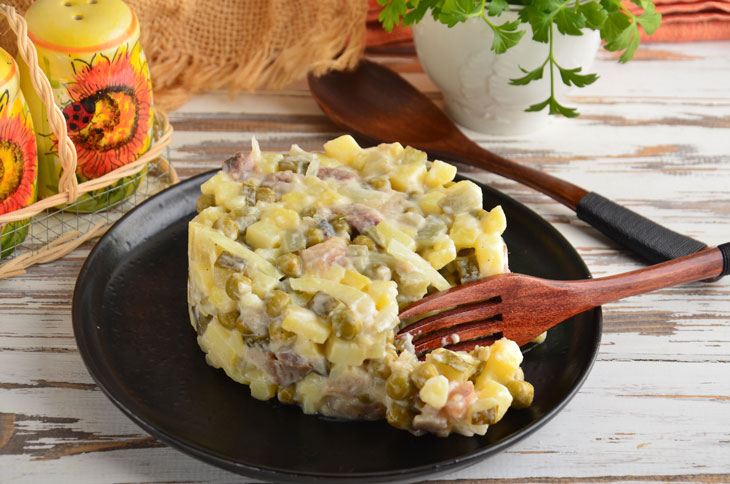 Enjoy your meal!