Canape "Yolochki" is a very beautiful and original appetizer that can be prepared for the upcoming holiday, namely the New Year 2020. By the looks of it, this appetizer looks amazing. It is prepared quite quickly, and the ingredients are the most affordable (by the way, they can be safely changed according to taste preferences).
Canapes are served on a piece of light-colored bread, which must first be cut in the shape of a circle, and then fried in a pan. Boiled chicken eggs and mayonnaise should be used as a filling. It is from this mass that you can easily make a cone, and then sprinkle with chopped dill. So a beautiful and original appetizer in the form of Christmas trees will come out.
Ingredients:
Bread – several pieces.
Chicken eggs – 2 pcs.
Mayonnaise – 1-2 tbsp. l.
Dill or parsley – to taste.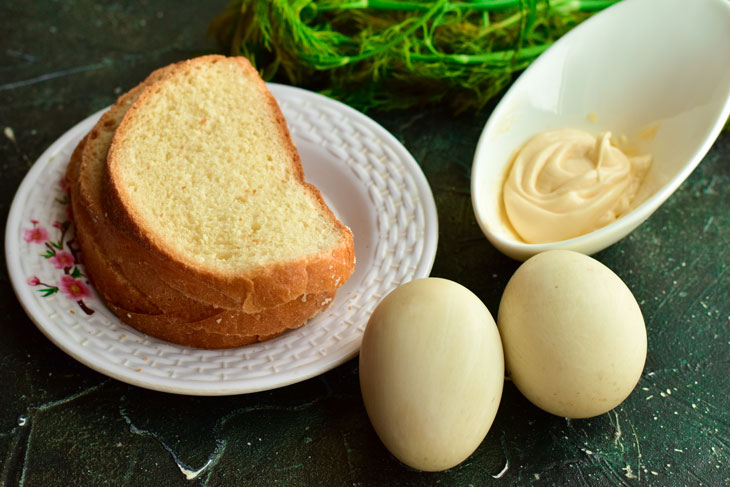 Cooking:
1. Put the bread on a cutting wooden board. Squeeze out a circle using a special mold. Do this procedure with each piece of bread.
Bread does not have to be white, it can be black.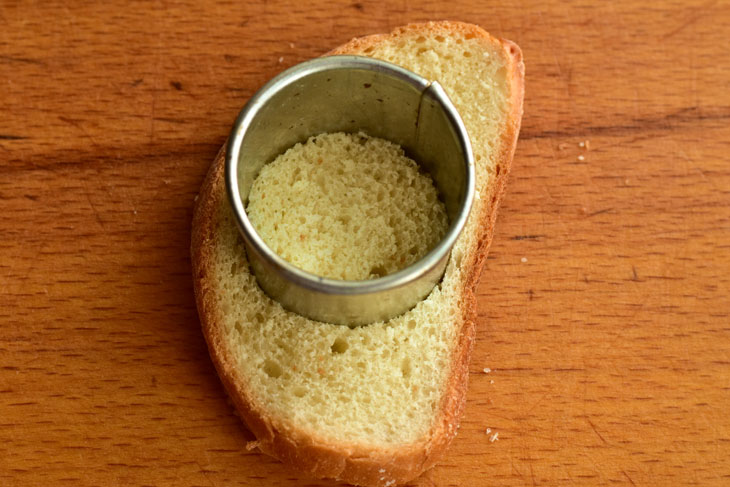 2. Put the circles in the pan and fry them for 30 seconds on each side.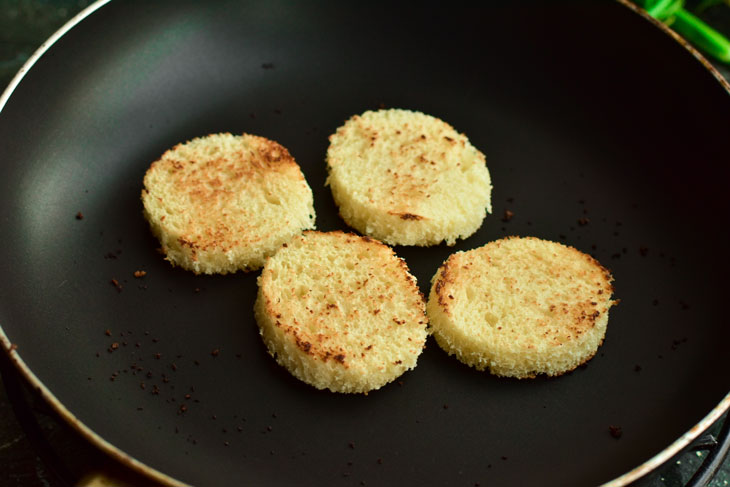 3. Peel and grate boiled chicken eggs.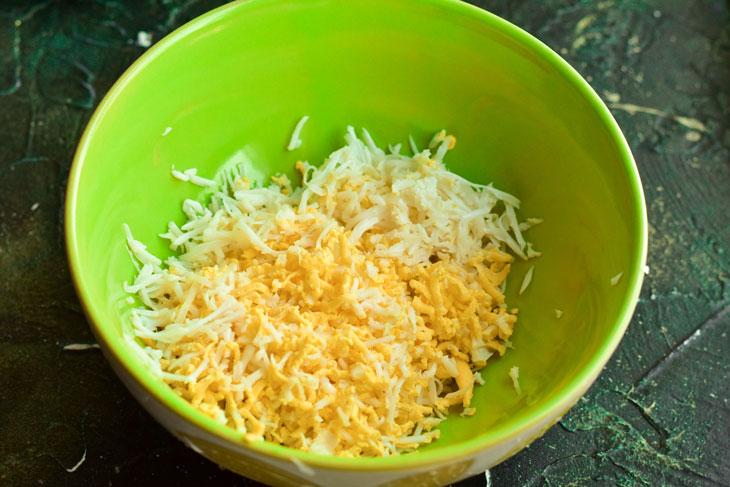 4. Add mayonnaise.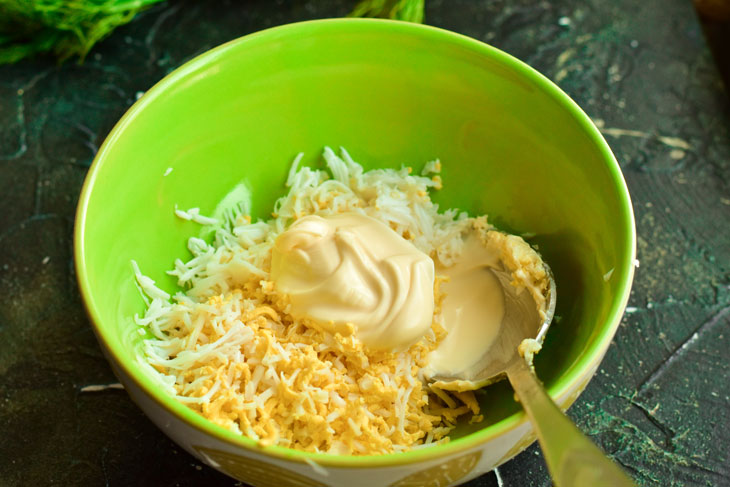 5. Mix everything well.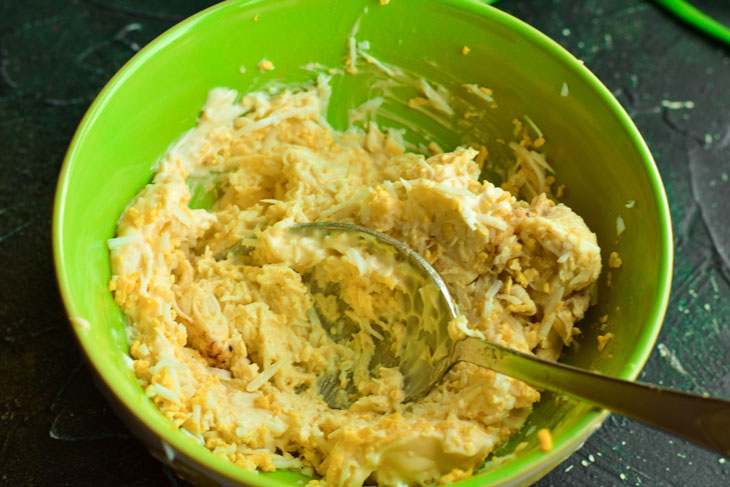 6. Wash the dill and finely chop. If parsley is used instead of dill, then tear off the leaves first from the branches, and then chop them as small as possible.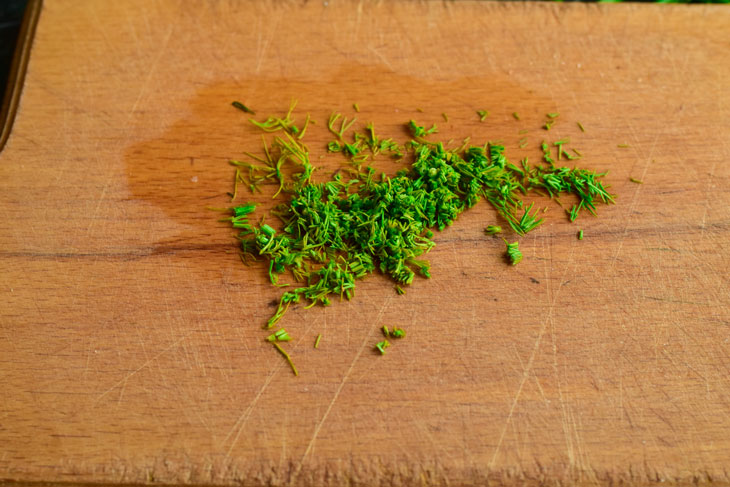 7. Put the fried bread on a dish.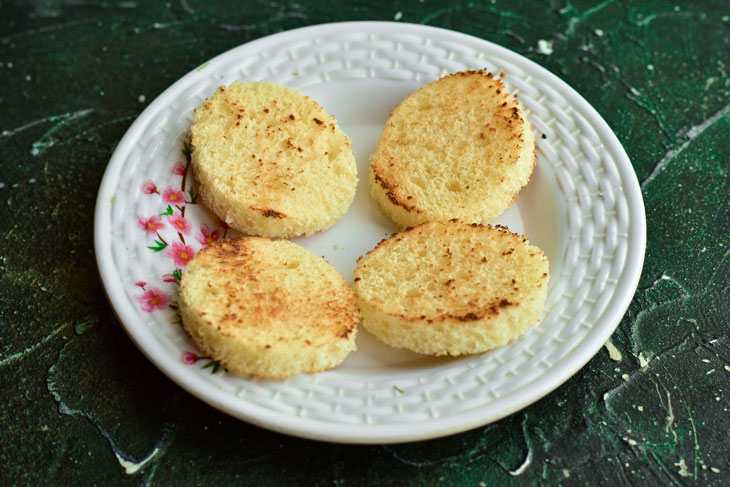 8. Form a cone from the egg mass, place it carefully on a circle of bread.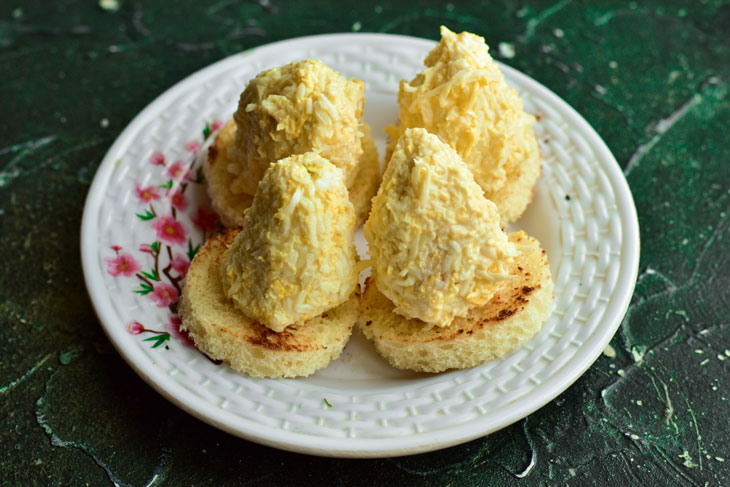 9. Then do this procedure with other pieces of bread and stuffing. At the end, decorate the appetizer by sprinkling it with chopped dill.
These are such beautiful Christmas trees! You can serve them immediately to the table, or you can put them in the refrigerator and wait until all the guests gather at the festive table.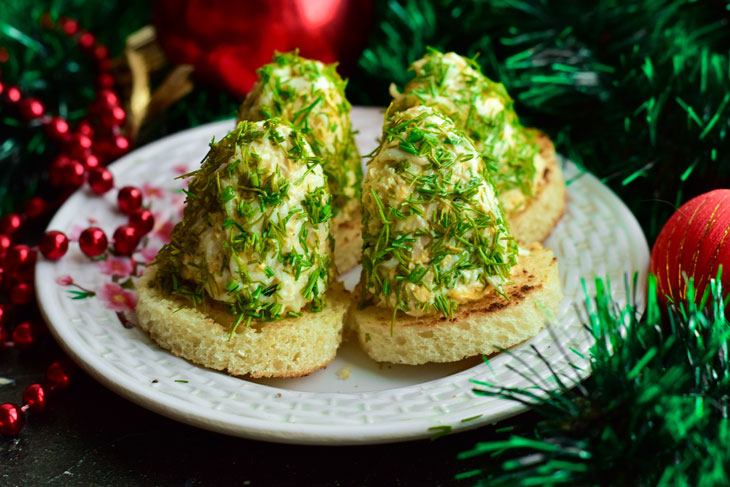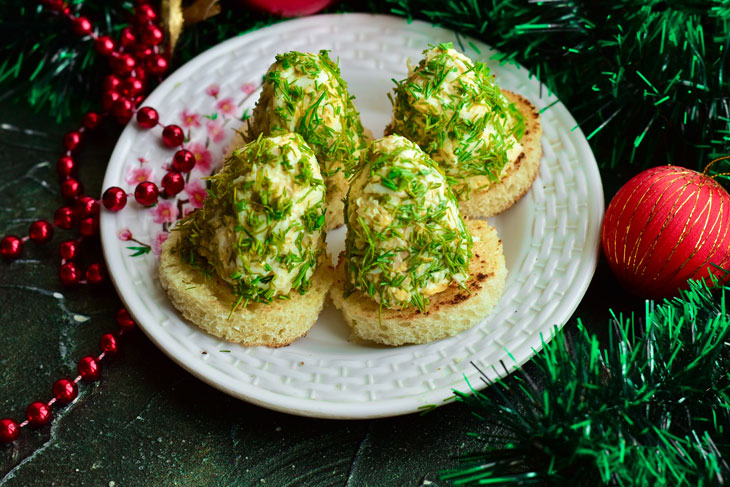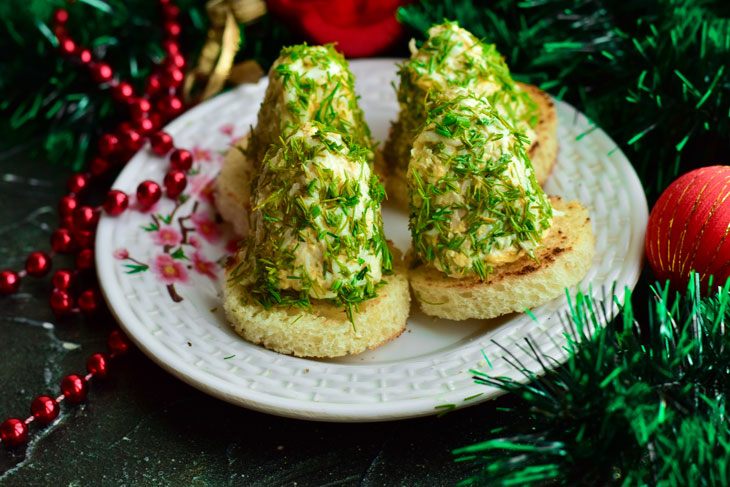 Enjoy your meal!