Fish dishes should be on your weekly menu. But what if homemade people prefer only fried fish and categorically refuse stew or fish cakes. A wonderful option to complement the fish with sour cream sauce with herbs. Many people will like this dish, because the creamy taste at the same time emphasizes the taste of fish and makes it unlike any other dish.
Ingredients:
Hake carcass – 300 g.
Wheat flour – 3 tbsp. l.
Onion – 120 ml.
Garlic – 2 cloves.
Any greenery is a bunch.
Lemon – half.
Sour cream – 150 ml.
Paprika, basil, salt, black pepper – to taste.
Vegetable oil – for frying.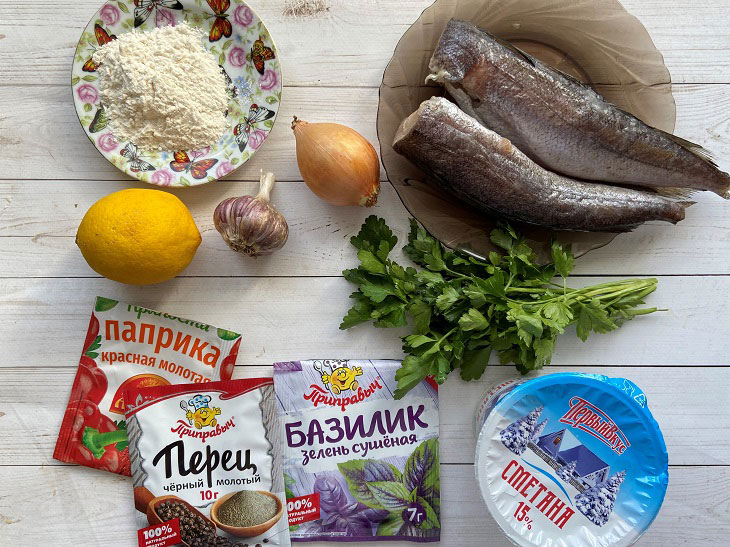 How to cook:
1. The carcass of the fish must be cleaned and thoroughly rinsed in running water. After that, cut into pieces about two to three centimeters wide.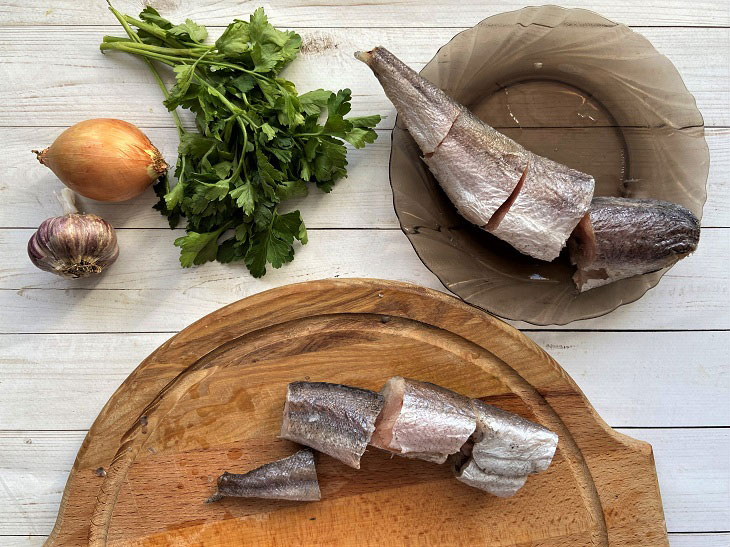 2. Grate the fish with salt, and you can also pepper a little. Some housewives also prefer to rub with seasoning for fish dishes.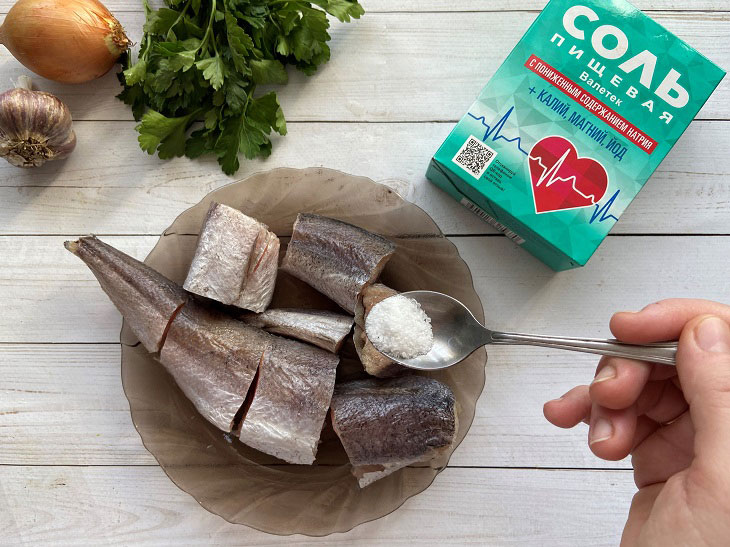 3. For breading, you can use not only the usual wheat flour, but also corn flour. It forms a wonderful crust and perfectly seals all the juices inside.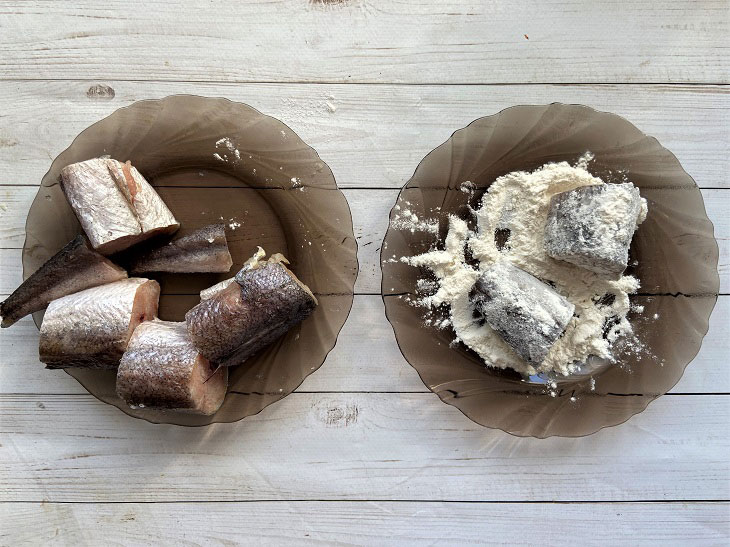 4. Fry the fish in vegetable oil on both sides until a beautiful golden crust appears.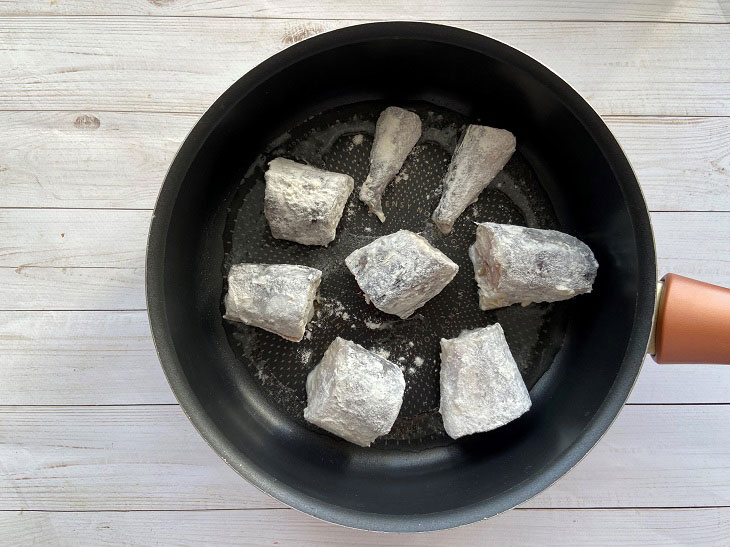 5. Now you can get on with the sauce. You should start with the onion, which should be peeled and chopped.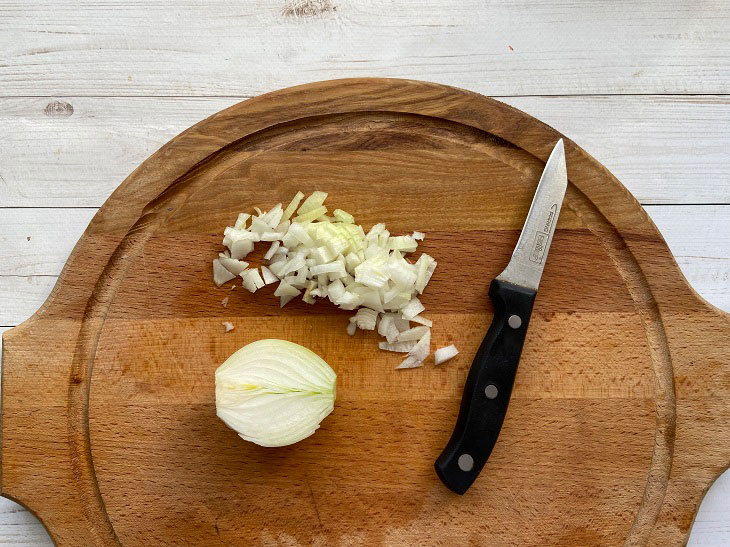 6. You need to sauté the onion in vegetable or butter, in the second version the sauce will turn out more tender and more aromatic. Cooking time is approximately three minutes.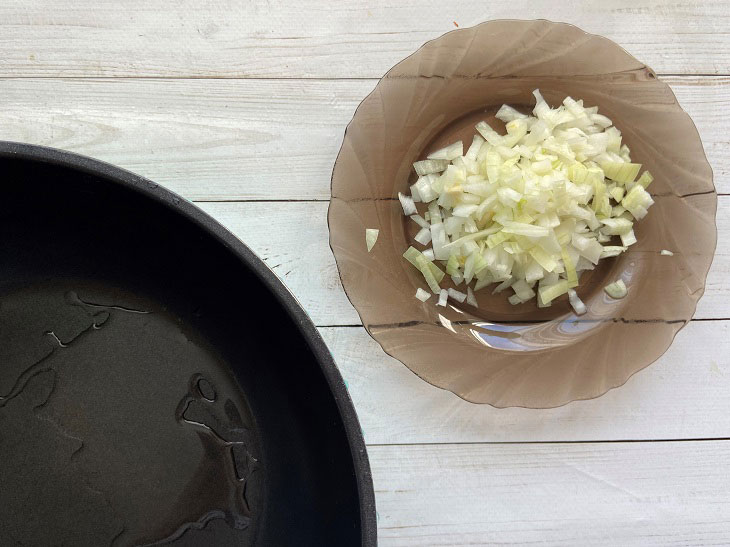 7. To the finished onion, add a couple of tablespoons of sour cream. Fatty cream will also work.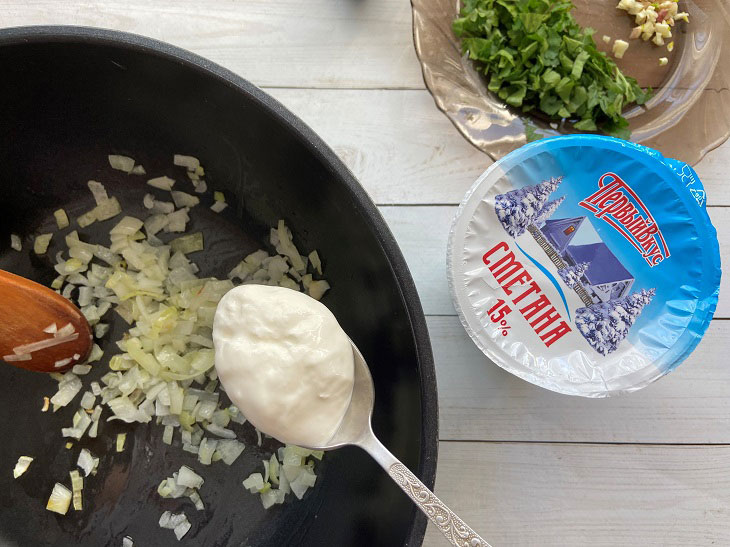 8. Grind the garlic in a garlic press or chop as finely as possible.
The amount of garlic is limited by your taste, you can add from one to four cloves.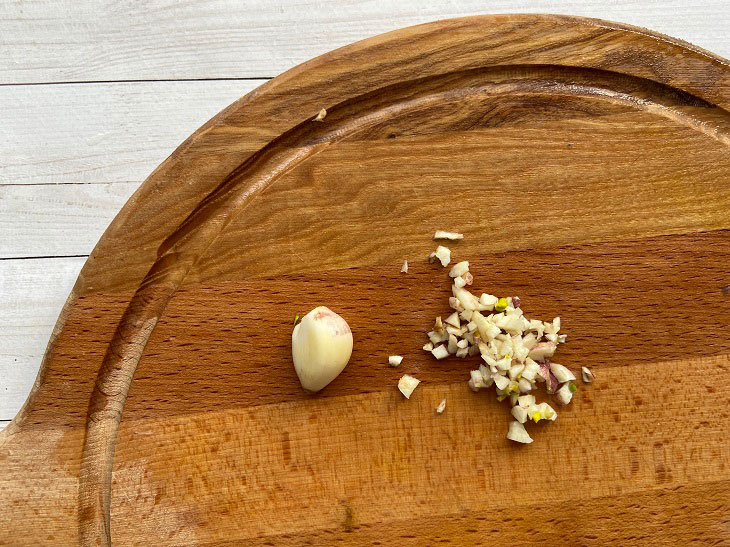 9. Continuing to simmer over low heat, add chopped garlic to the saucepan.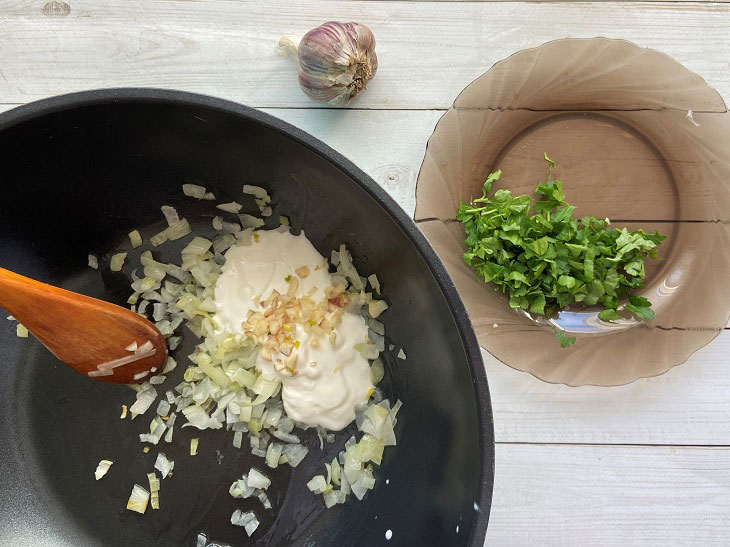 10. In just half a minute, pour greens, dry basil, paprika into a saucepan and mix.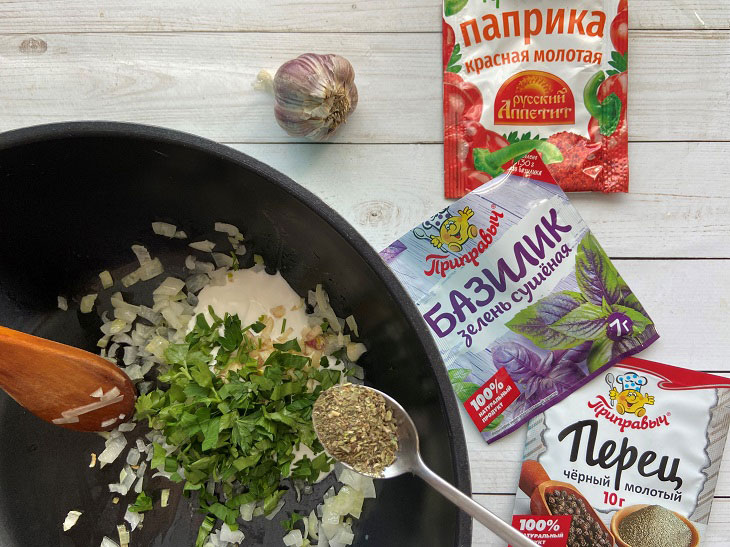 11. A great option is to add a small amount of white wine or a few drops of lemon juice. This secret will give the sauce a pleasant sourness and set off the taste of cream. Now the sauce can be removed from the heat and, if desired, grind in a blender to a puree state.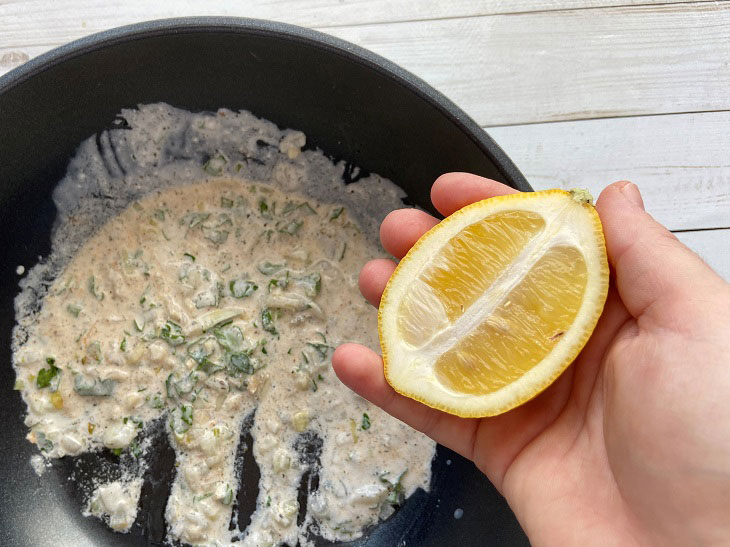 Fish is best served with a vegetable side dish such as cauliflower and garnished with lemon wedges. The sauce should be served in a separate gravy boat and, if desired, pour pieces of fish on top.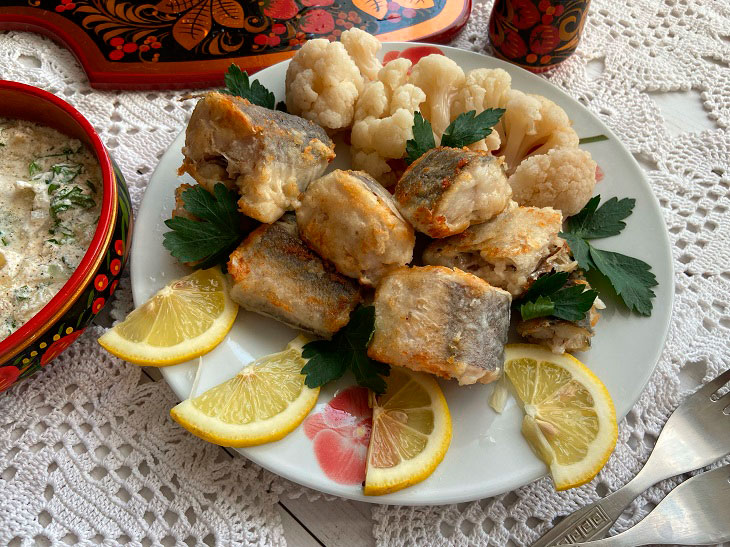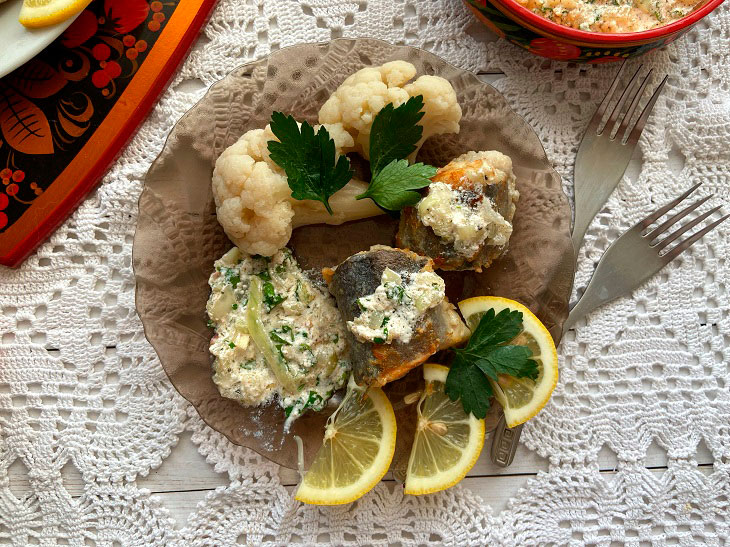 Bon appetit!