If you want to cook some original, attractive-looking meat dish for the holiday, then you should definitely make meat the captain's way. It always turns out very tasty, so you can be sure that guests will remain hungry. On the contrary, everyone will definitely praise such an original meat dish very much, many will find out how you cooked it.
Today, there are several recipes for preparing such meat. More precisely, the ingredients in different recipes are somewhat different. This recipe uses pork, but you can safely stop the choice on beef or chicken fillet. Cheese will suit the one you are used to eating. However, it is still better to stop the choice on a solid 1. Firstly, after baking, it will melt and the dish will look more attractive. And, secondly, the taste of the finished meat will be much more interesting and satisfying. As an addition to the dish, you do not need to cook anything, since it is made with potatoes and this is quite enough.
The only thing you can safely do is some kind of vegetable salad. Here, the choice should be stopped on the one that you like the most. So, you can, for example, make a salad of homemade tomatoes and cucumbers. Dress the salad with whatever sauce you like best. This means that not only mayonnaise for dressing is suitable, but also sour cream or vegetable oil in general.
Ingredients:
Pork – 350 g.
Potatoes – 300 g.
Hard cheese – 70 g.
Sour cream – 1.5 tbsp. l.
Mayonnaise – 1.5 tbsp. l.
Salt, pepper – to taste.
Onion – 2 pcs.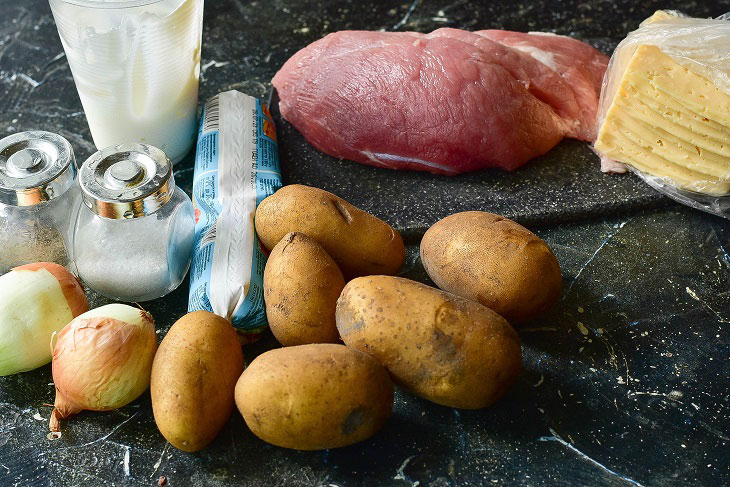 How to cook:
1. Chop the onion.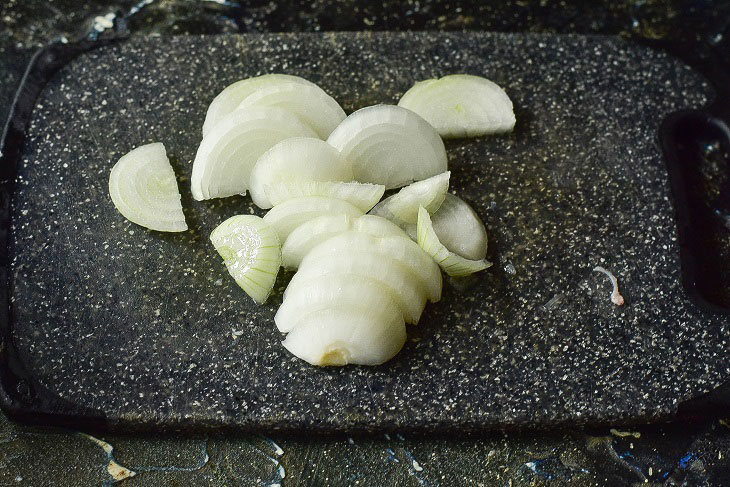 2. Place half in the bottom of a baking dish. Suitable not only ceramic, but also glass or metal.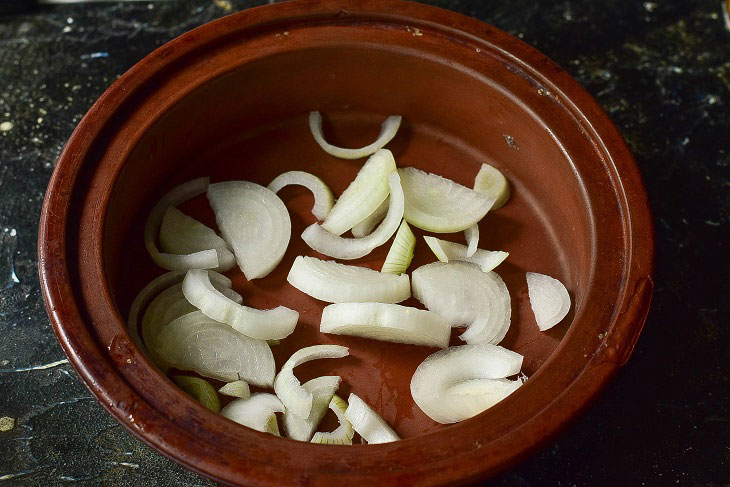 3. Rinse the meat well under running water. Cut it into pieces. The thickness of each should be no more than 1 cm. Put the meat on top of the onion. Be sure to season each piece with salt and pepper.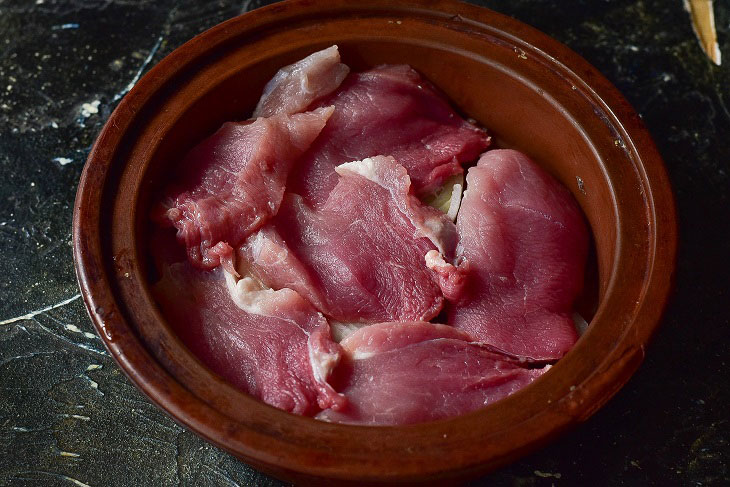 4. Put the remaining chopped onion on the pieces of meat.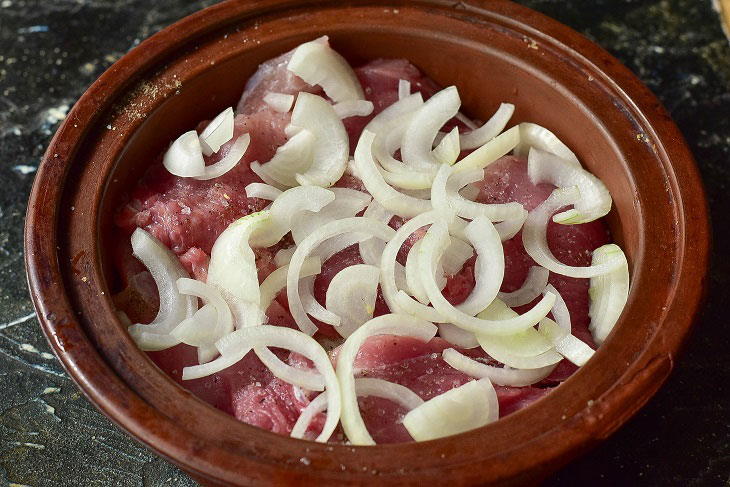 5. Now cut the potatoes the way you want. Lay it on top of the previous ingredients.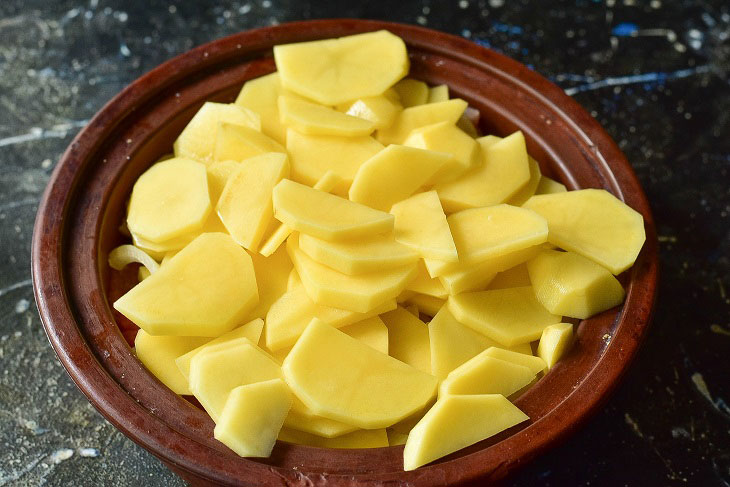 6. Put sour cream, mayonnaise in a bowl and add hard cheese grated on a coarse grater. Stir.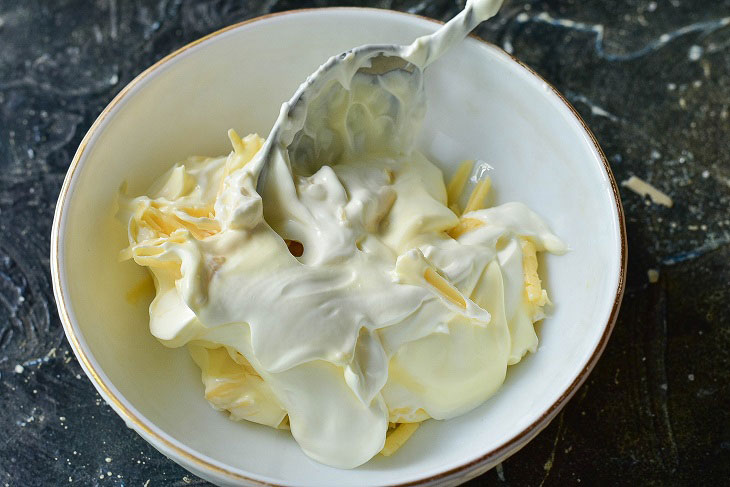 7. Carefully spread the finished mass on the potatoes, which must first be salted and peppered.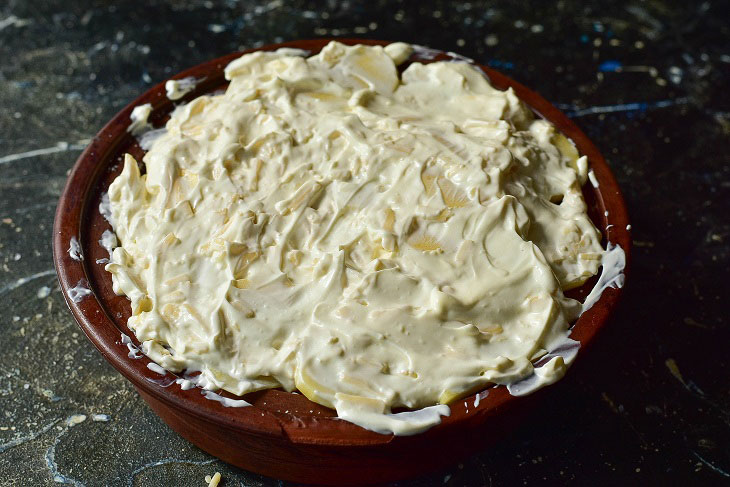 8. Send the dish to the oven preheated to 190 degrees for 60 minutes. From above, if there is a lid, cover the dish with it.
Here is such meat in a captain's way!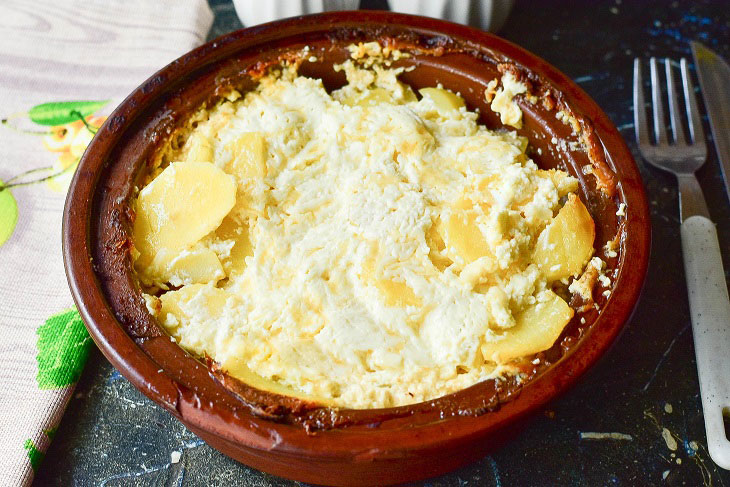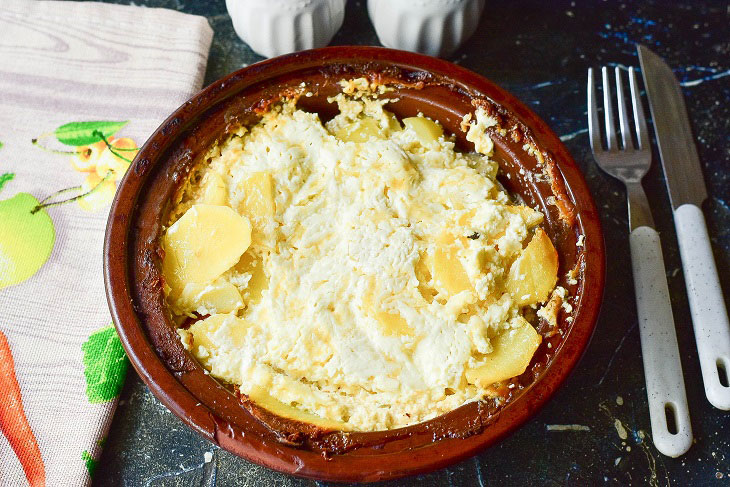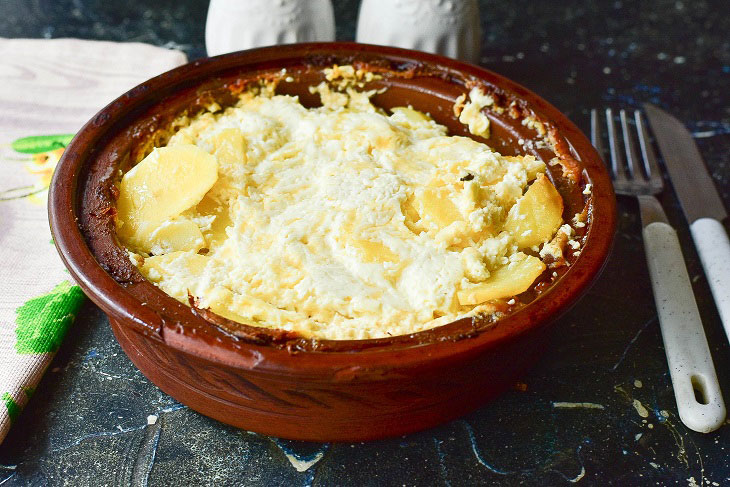 Bon appetit!