Potato pie with meat always turns out to be very original in appearance and quite tasty. Making it is not difficult, the cooking time can be significantly reduced if you boil the vegetables in advance and fry the minced meat. As for the meat, the one that you like best is suitable. Therefore, it can be not only pork, but also chicken or beef.
It is advisable to serve the finished pie to the table immediately after preparation. Since it is meat, you do not need to cook anything extra for it, except perhaps just some kind of vegetable salad. To the pie it is worth putting sour cream sauce, ketchup or garlic sauce in a bowl next to it. It can be served with any drink: tea, coffee or a glass of milk.
Ingredients:
Potato – 500 g.
Egg – 1 pc.
Onion – 1 pc.
Hard cheese – 30 g.
Minced meat – 200 g.
Salt – to taste.
Flour – 80-100 g.
Vegetable oil – 80 ml.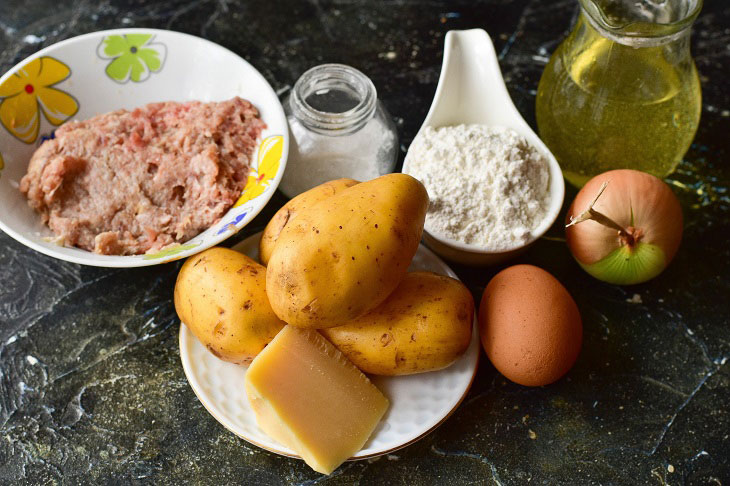 How to cook:
1. Peel the potatoes, rinse under a tap of running water, and then cut it into smaller pieces, transfer to a container, pour in clean water.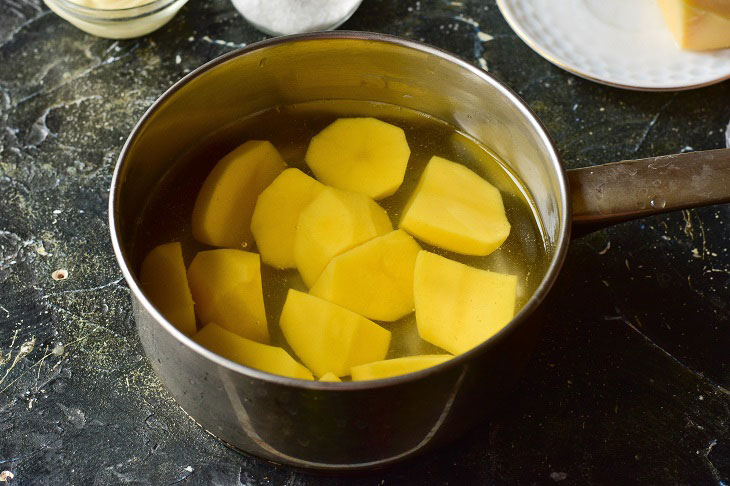 2. Add salt to vegetables. Send them to the fire. When the water boils well, reduce the heat to almost minimum. Boil potatoes for 20 minutes.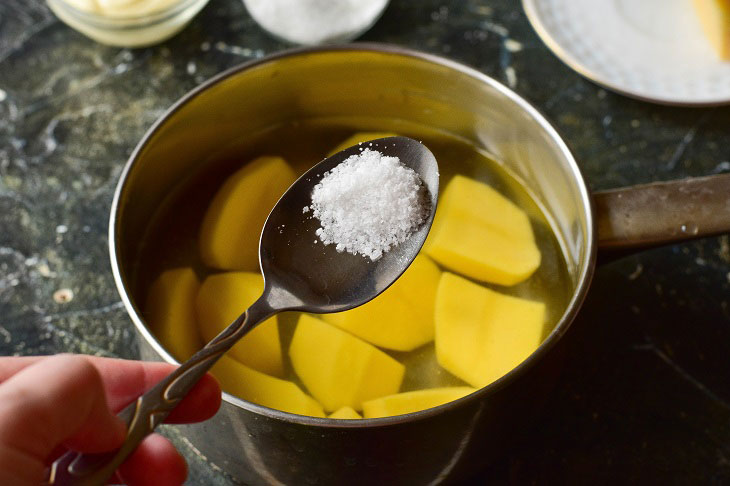 3. Drain the water from the potatoes, crush with a crush. Beat in the chicken egg.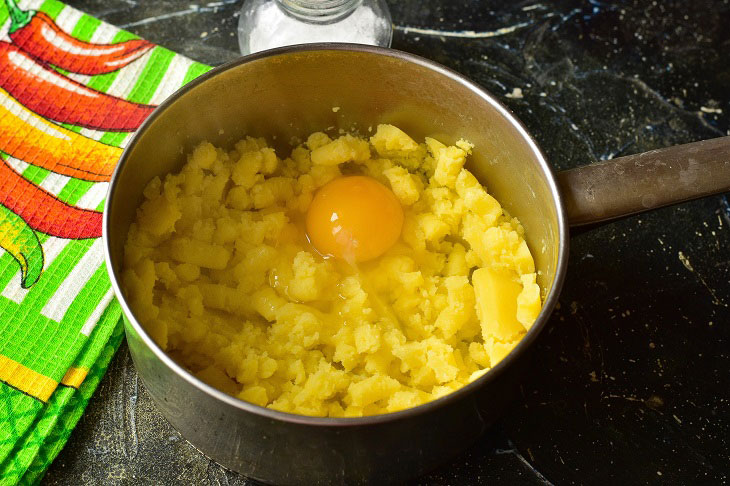 4. Then add flour. Mix everything very well.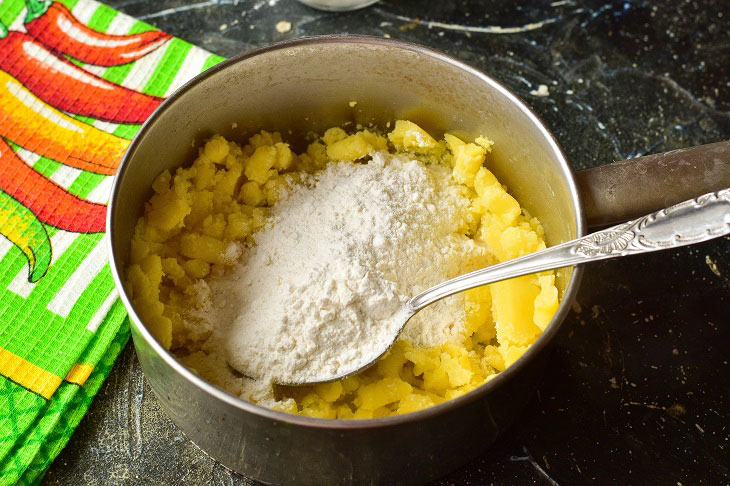 5. Put minced meat in a frying pan, pour in vegetable oil. On the other side, add finely chopped onion.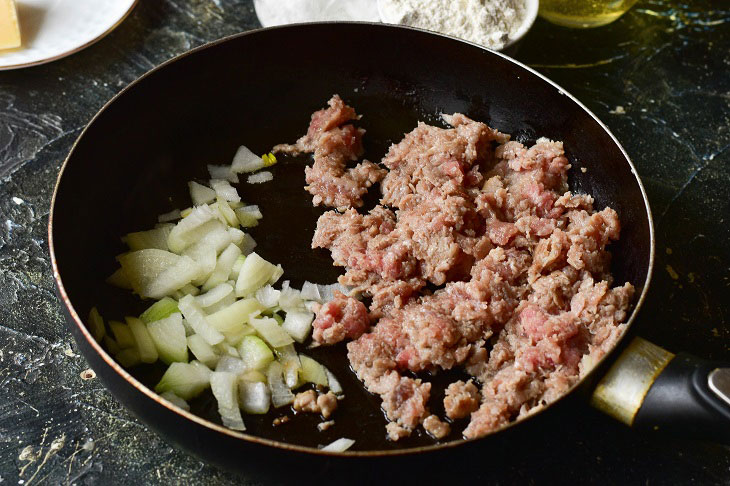 6. Fry minced meat with onions. In time, 3 minutes will be enough.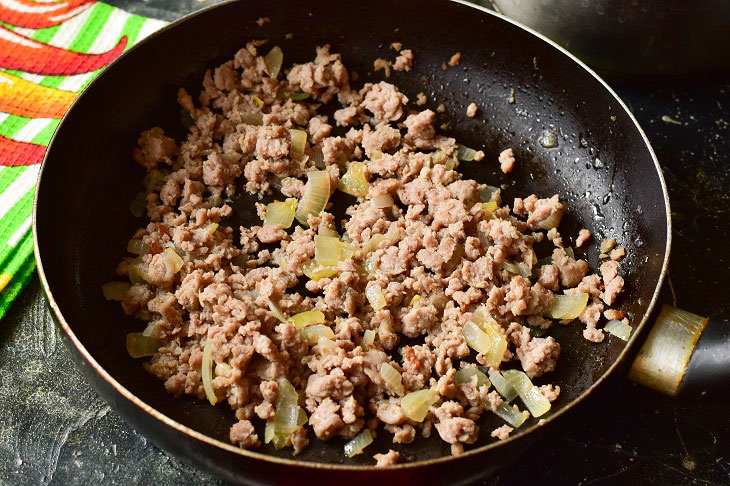 7. Put the potato mass in the baking dish, make the sides.
By the way, you can pre-lubricate the form with vegetable oil. If it is silicone, then this procedure can be skipped.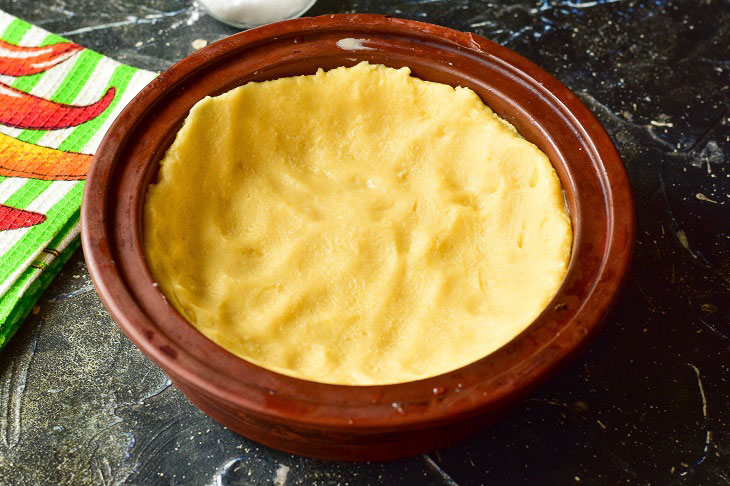 8. Put the minced meat with onions on the mashed potatoes.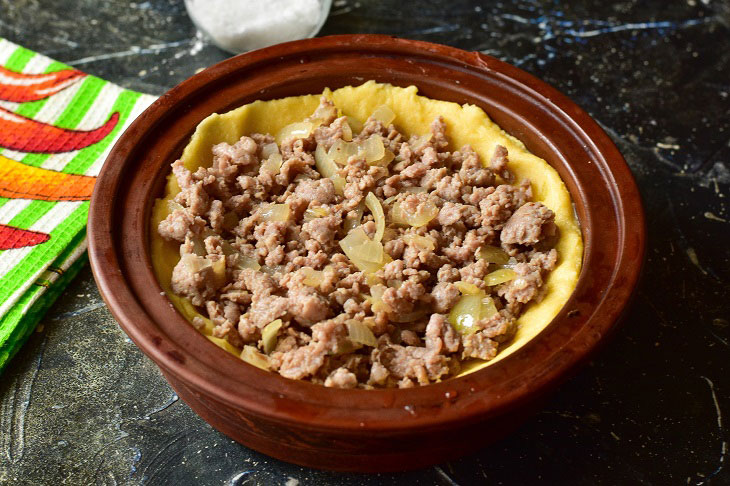 9. Grate hard cheese on a coarse grater.
Instead of cheese, you can safely use sausage or processed cheese, just keep in mind that it is unlikely to melt.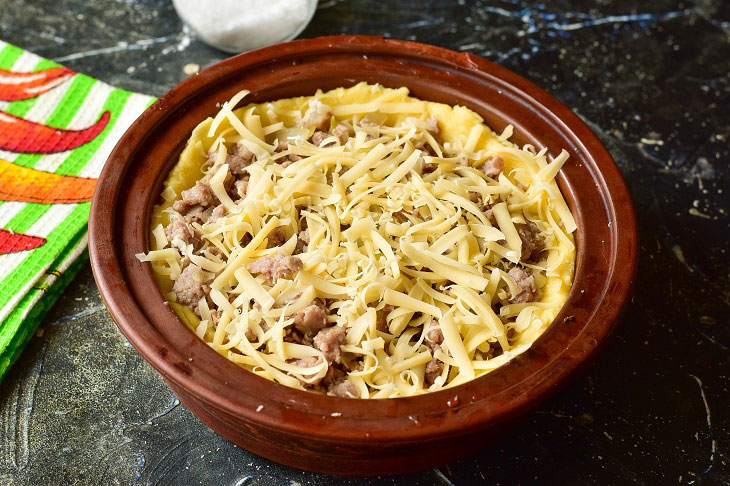 10. Place the pie in the oven for 30-35 minutes. Set the temperature to 190 degrees on the display.
Here is such a potato pie with meat!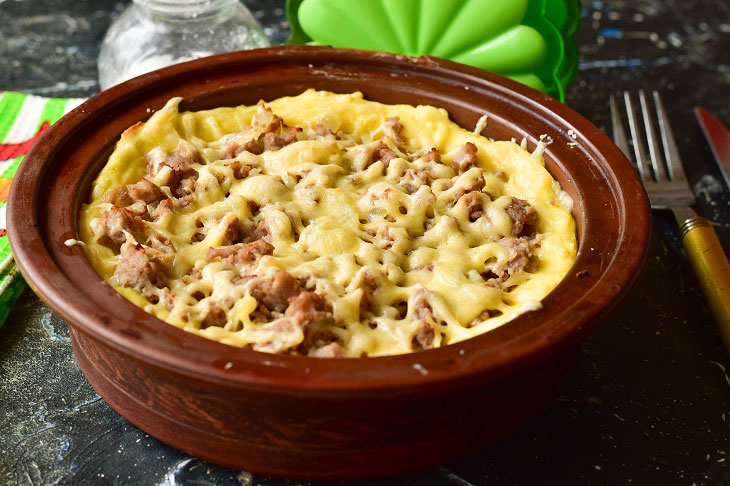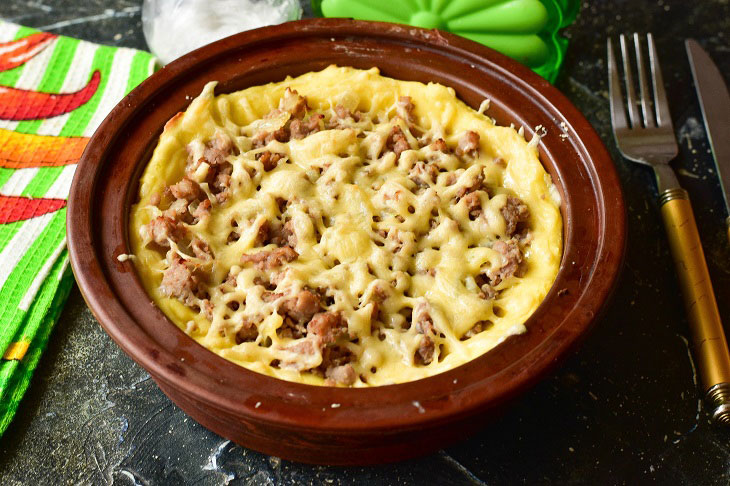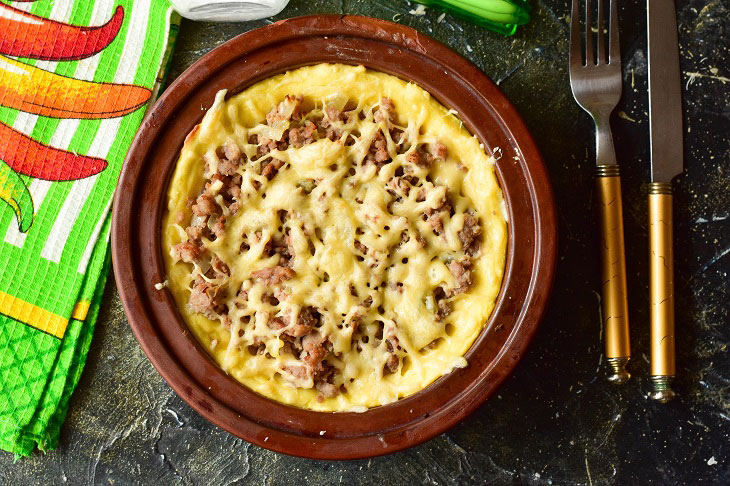 Bon appetit!