Carp fried in a pan is an excellent substitute for meat. Fish dishes are always tasty and healthy, and if you buy carp in the market or in a store, you can easily cook it at home.
We advise you to immediately cut the fish into steaks so that it turns out quickly and tasty. It is also best to buy a large carp, weighing from 1-1.5 kg. After cleaning such a fish, cutting off the head, tail and removing the insides, you get 600-800 g of pure meat. In addition, large fish will have fewer bones than small ones.
Frying carp in large pieces is very simple and our today's recipe will help you with this. From spices you will need salt and pepper. For breading, we take the usual wheat flour of the highest grade. Carp is very fragrant, so additional spices and sauces are not needed. A simple breading in flour will give the fish a crispy fried crust.
Ingredients:
Carp (steaks) – 600 g.
Flour – 2-2.5 tbsp. l.
Vegetable oil – 50 g.
Salt, pepper – to taste.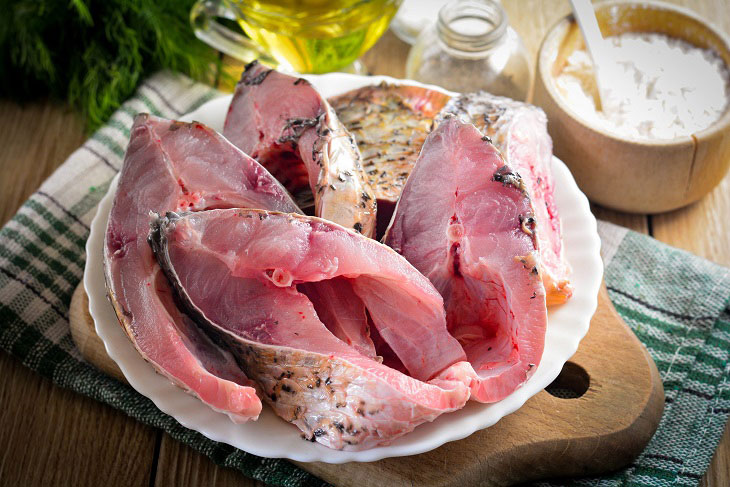 How to cook:
1. Rinse carp steaks and season with salt. Sprinkle with a little black pepper if desired. If you bought unpeeled fish, then cut the carp, clean and cut into large pieces.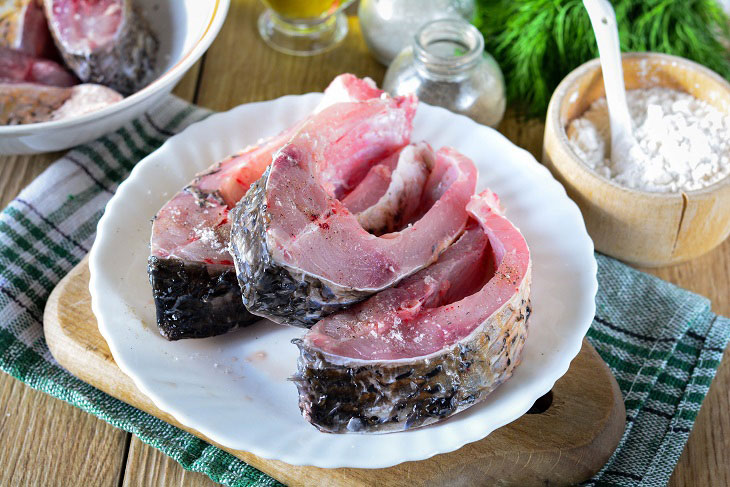 2. Bread the pieces of fish in flour on all sides, when frying, you will get a more ruddy and crispy crust. Such a fish will turn out just excellent.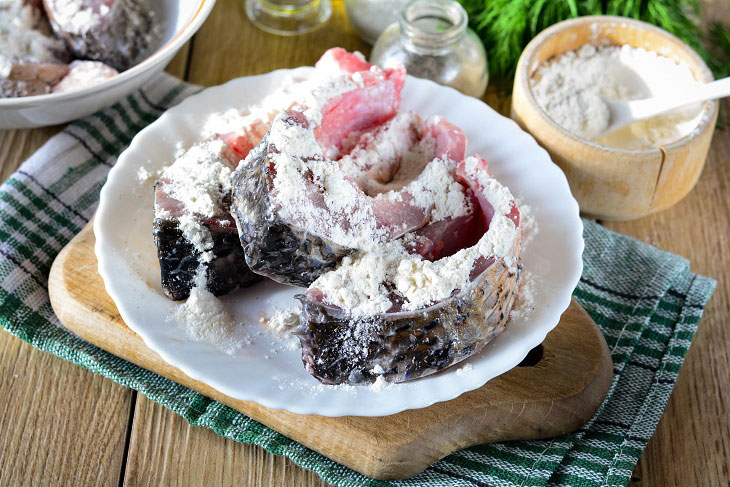 3. Heat the oil in a frying pan and only after that put the carp. This way the fish won't absorb as much oil.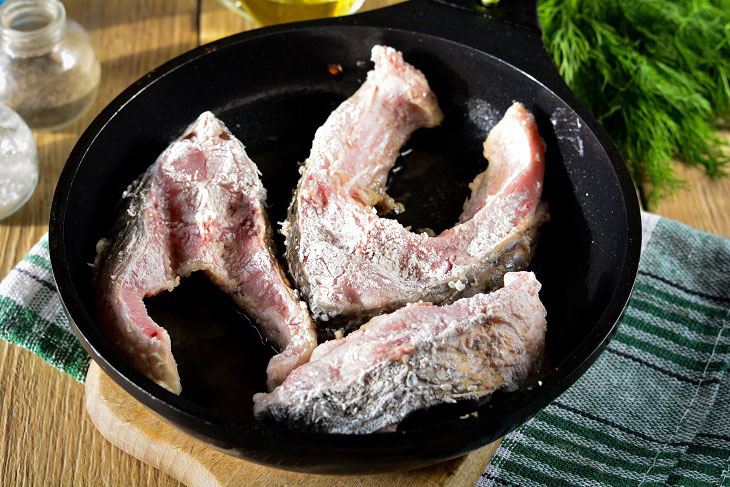 4. Fry the fish for 2-3 minutes, then turn over and fry on the other side. After turning over, reduce the heat slightly and fry for another 3-4 minutes.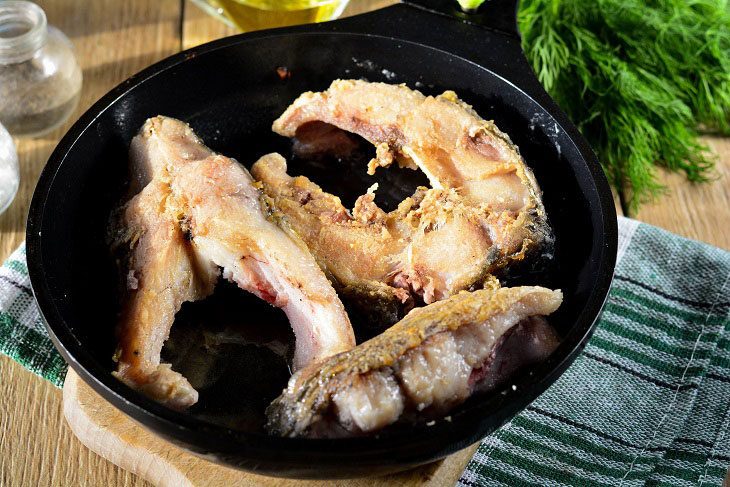 Hot fish can be served immediately. Carp itself is very fragrant, so it does not require bright spices. Fish can be served alone or with fresh vegetables.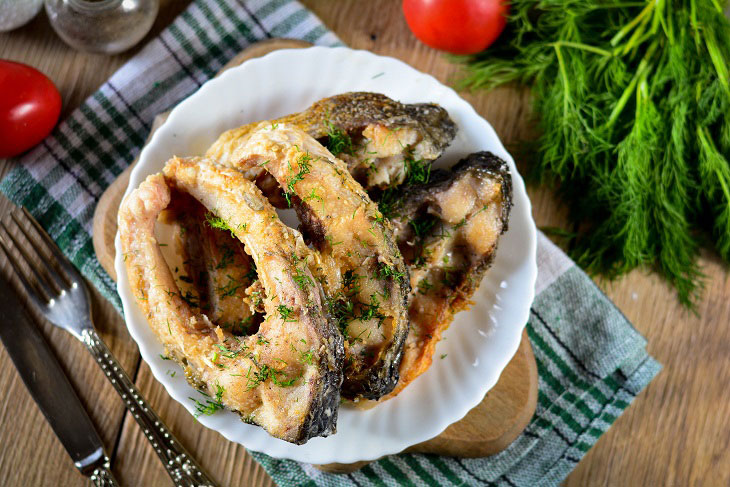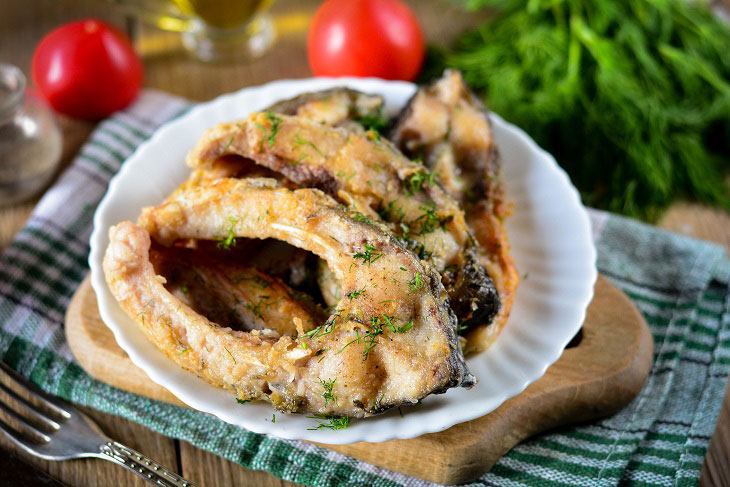 Bon appetit!