There are a large number of fish dishes. Today we offer a recipe for fish strips in batter. The main thing is to take sea fish for this recipe, you can also with bones. You can buy a whole carcass of fish, and disassemble it into fillets, after removing the bones. Cut the fillet into strips and then proceed to the preparation of fragrant and tasty sticks. By the way, in order not to waste time cutting fish, you can already buy fish fillets in the store, where there are no bones.
Better cook more of these fish sticks, they are popular with home.
Ingredients:
White sea fish – 400 g.
Salt – to taste.
Spices – to taste.
Chicken egg – 1 pc.
Milk or kefir – 150 ml.
Corn or potato starch – 2-3 tbsp. l.
Wheat flour – 3-4 tbsp. l.
Baking powder – a pinch.
Sugar – a pinch.
Garlic – optional.
Grated cheese – 3 tbsp. l.
Vegetable oil for frying – 1 tbsp.
Any mayonnaise sauce – for serving the finished dish.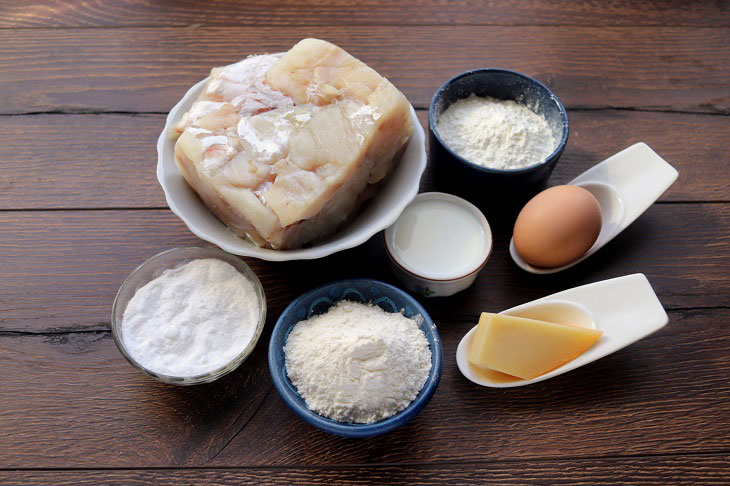 How to cook:
1. Prepare the batter for the fish. To do this, you will need one large chicken egg and kefir, or milk (sour cream). From dry ingredients, take a little corn or potato starch, wheat flour for batter.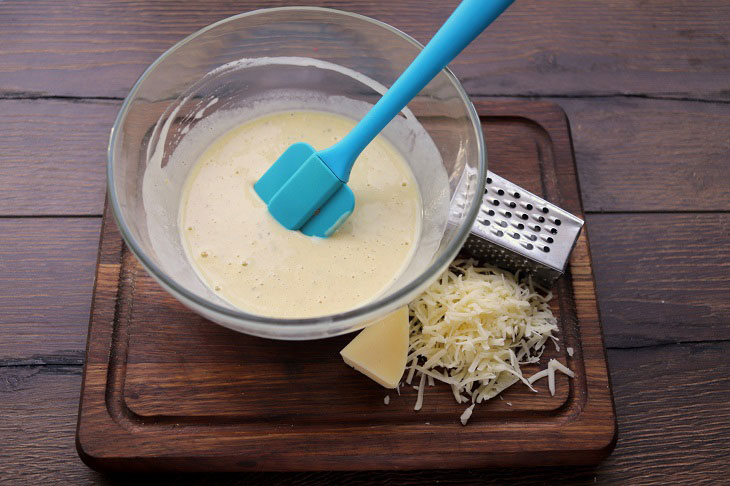 2. In a deep bowl, mix the chicken egg and kefir with a fork or whisk, add a pinch of salt and sugar. Now gradually introduce starch and flour in equal portions.
The consistency of the batter should be similar to the dough you make for pancakes.
Grate a piece of hard cheese on a fine grater and add to the batter. At the end of the preparation of the batter, you need to add a pinch of baking powder to it. You can also add various dry spices to taste, grated garlic to the batter.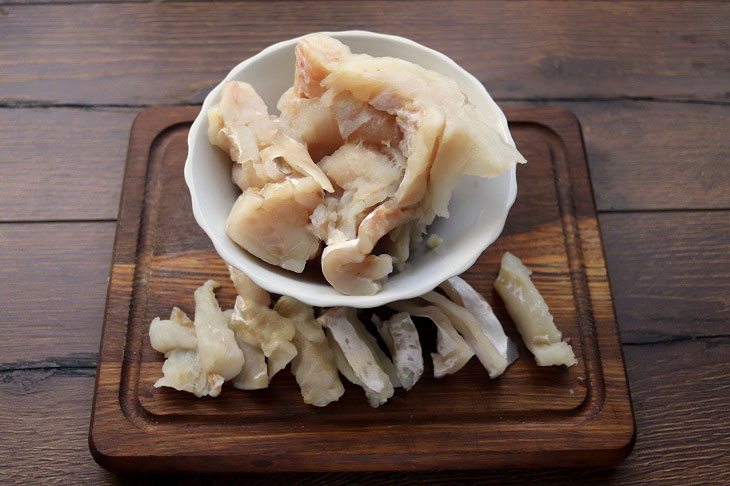 3. Prepare the fish. I have cod fillet today, you can use hake, pollock, sea shark, sea bass. Cut the fish into strips. Transfer the fish to a bowl and add a little salt and pepper.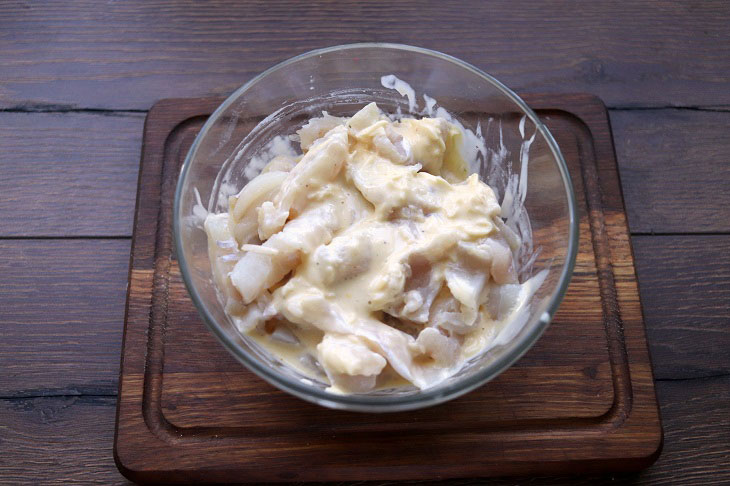 4. Dip the pieces of fish into the prepared batter.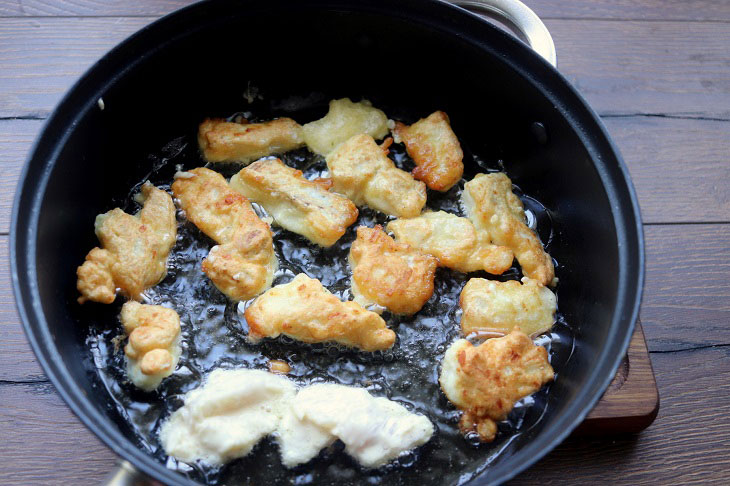 5. Heat up a frying pan with vegetable oil. Next, fry the stripes of the appearance of a golden crust.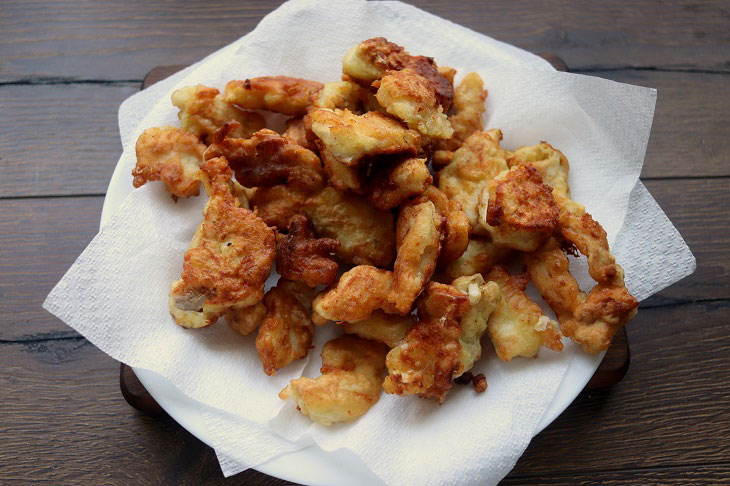 6. Transfer the finished fish sticks to paper napkins to glass the oil, and then remove to a serving plate.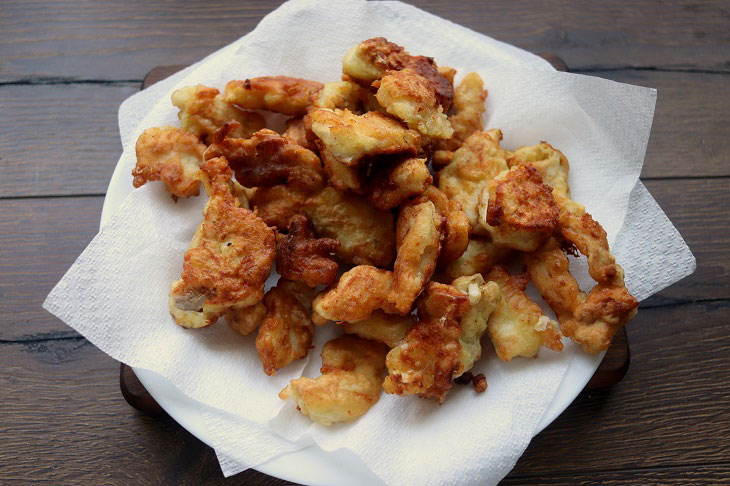 Serve fish sticks with garnish and sauce on the table. Today we have potato strips fried in oil as a side dish. And also do not forget about the sauce, for example, you can cook sour cream sauce or tartar with pickled cucumbers.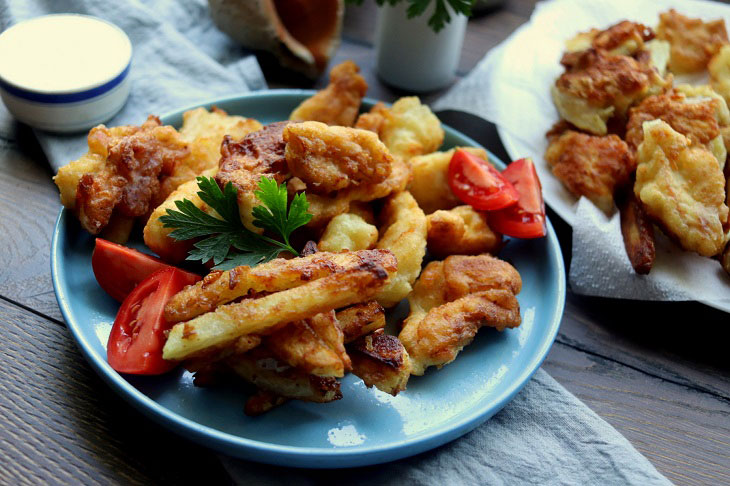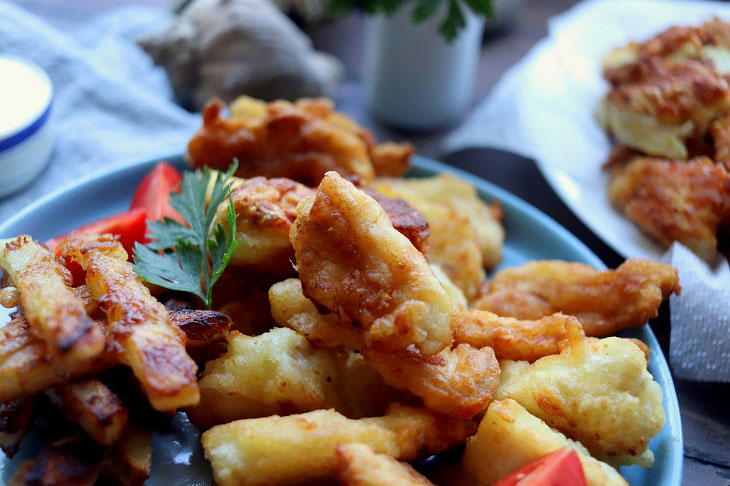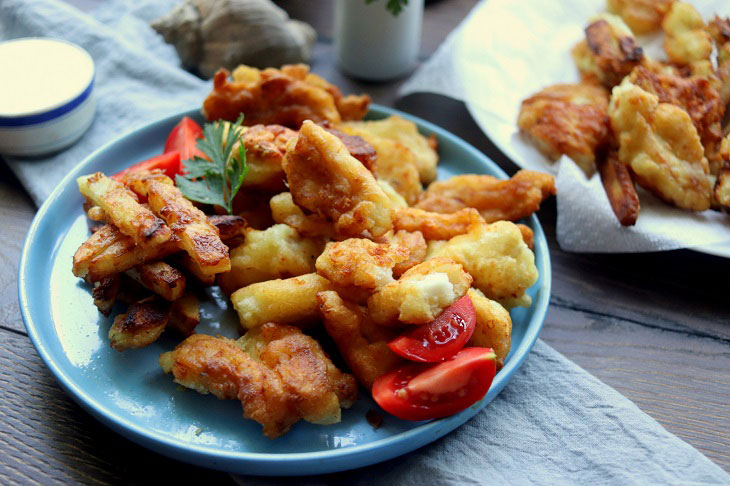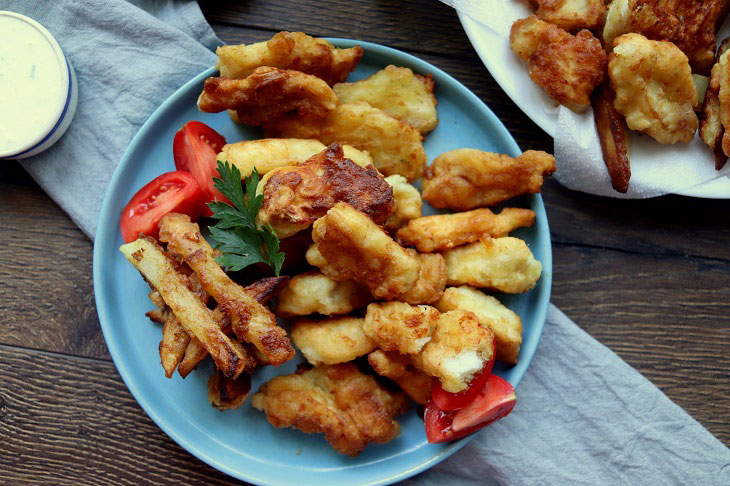 Bon appetit!