Carrot balls are not only such an appetizer that can be prepared for absolutely any holiday, but also very satisfying and quite healthy. For its preparation, you can use both boiled carrots and raw
Of course, balls made from fresh will be more healthy and juicy. Boiled potatoes and eggs are also used for cooking. In addition to these ingredients, you can also add processed or even hard cheese. Also, the appetizer can be made more original in appearance by simply rolling each ball in sesame seeds.
You can cook such carrot balls on the eve of the holiday. It is best to store them in the refrigerator, the period is 4 days, no more.
Ingredients:
Carrots boiled or raw – 1 pc.
Chicken eggs – 2 pcs.
Boiled potatoes – 2 pcs.
Salt – to taste.
Ground pepper – 1 pinch (you can not add it at all).
Mayonnaise – 1 tbsp. l.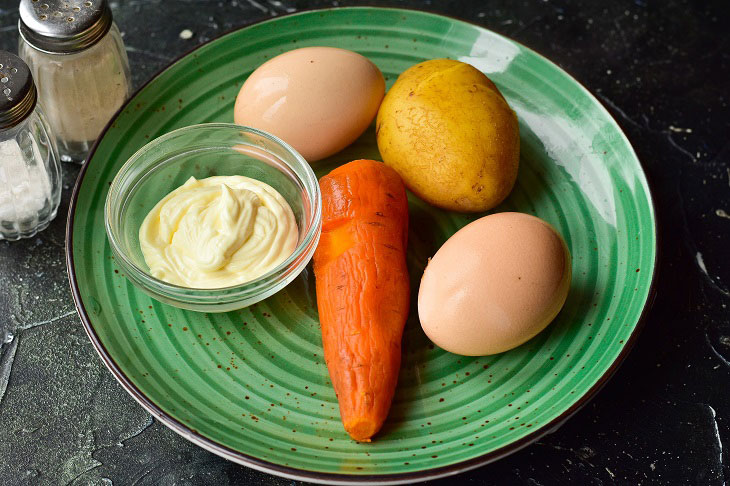 Cooking:
1. Put the vegetables in a saucepan, pour water over them, add 0.5 teaspoon of salt. Put on the stove and, when the water boils, reduce the temperature to a minimum. Boil vegetables for 20 minutes. After that, peel them, let them cool completely.
Boil chicken eggs for 7 minutes, note the time when the water boils completely. Clean the shell.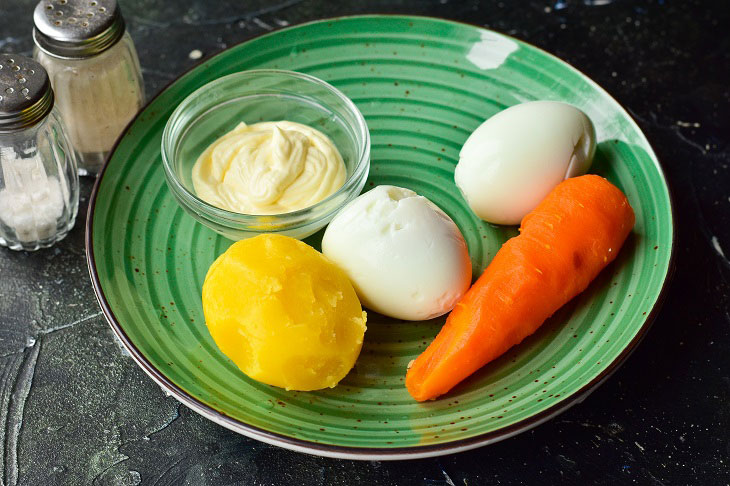 2. Grate the eggs on a fine or coarse grater.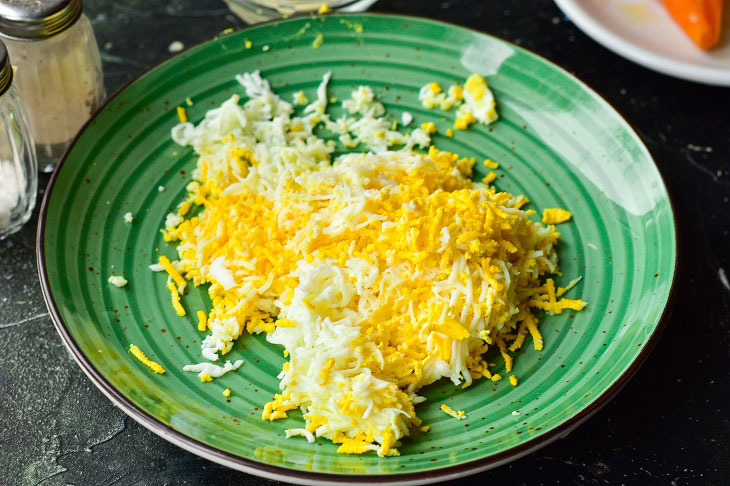 3. Then grate the potatoes.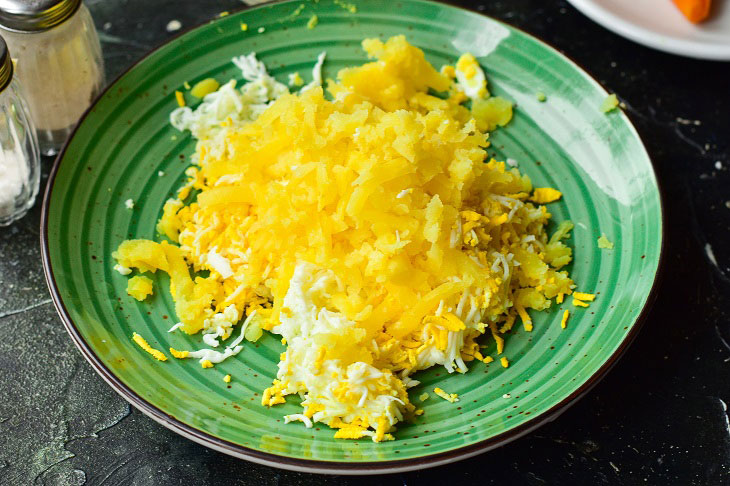 4. Then carrots.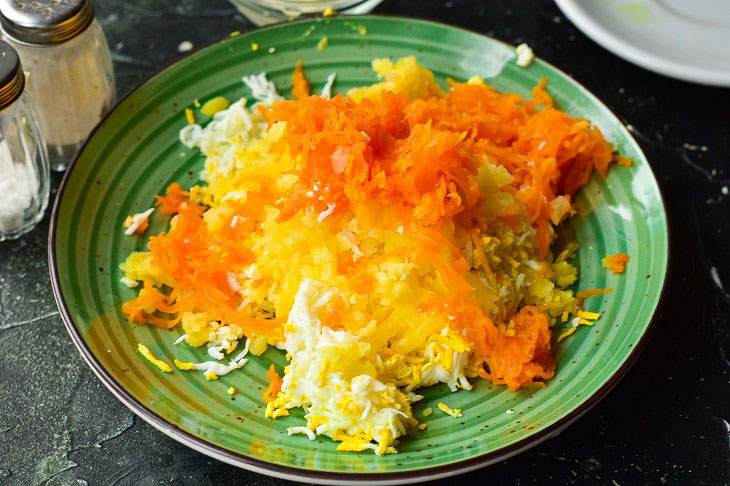 5. Add mayonnaise.
If you wish, you can replace it with homemade or store-bought sour cream.
You can also add grated hard or processed cheese to the filling.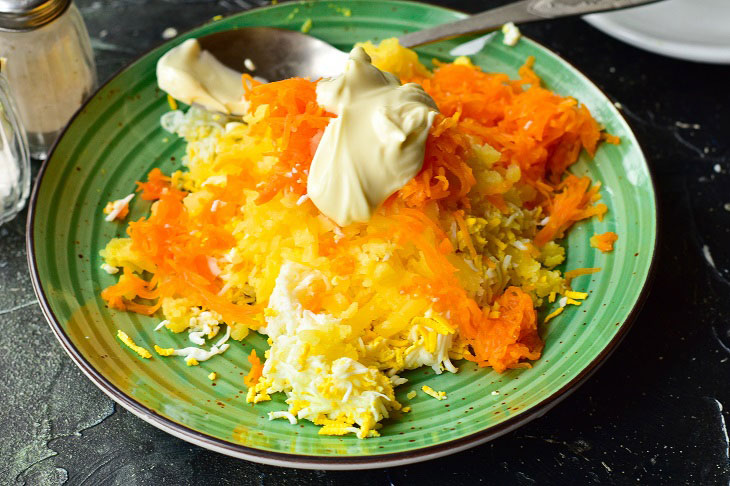 6. Mix everything well with a spoon.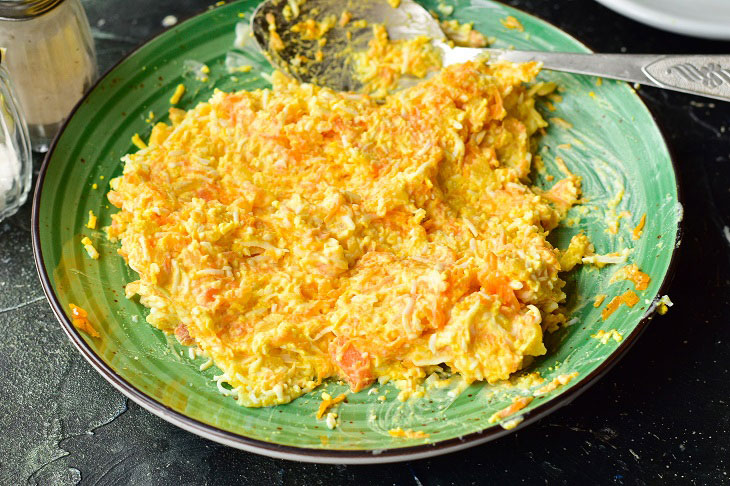 7. Form balls with your hands, they should not be too large in size so that it is convenient to eat them.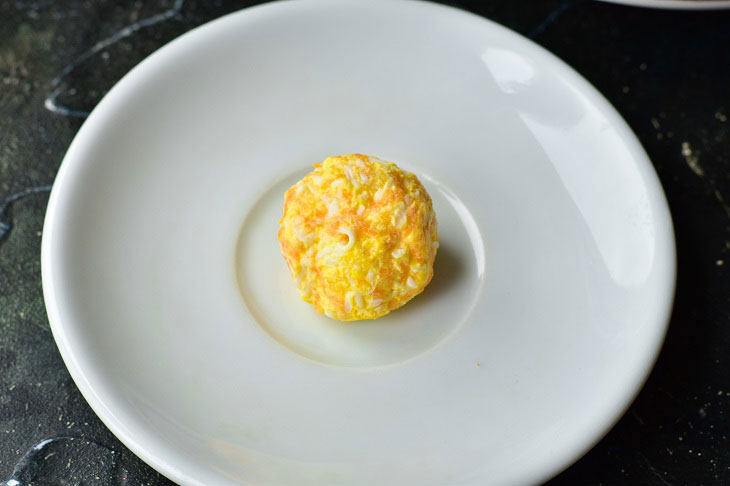 Put them on a suitable platter and serve.
These are such beautiful, mouth-watering carrot balls!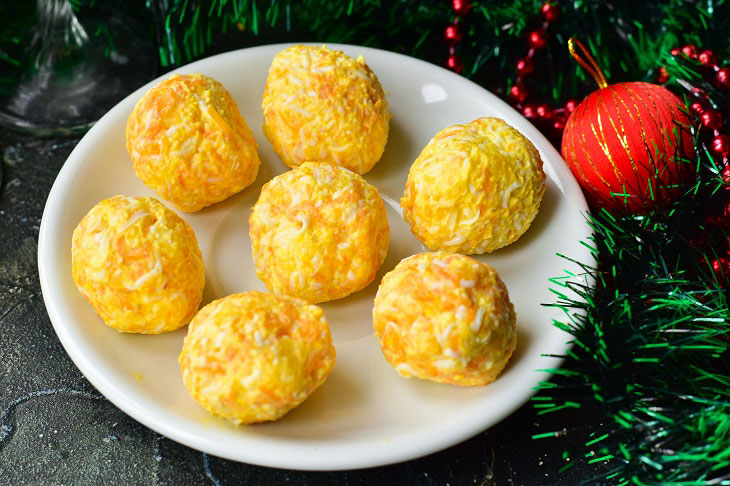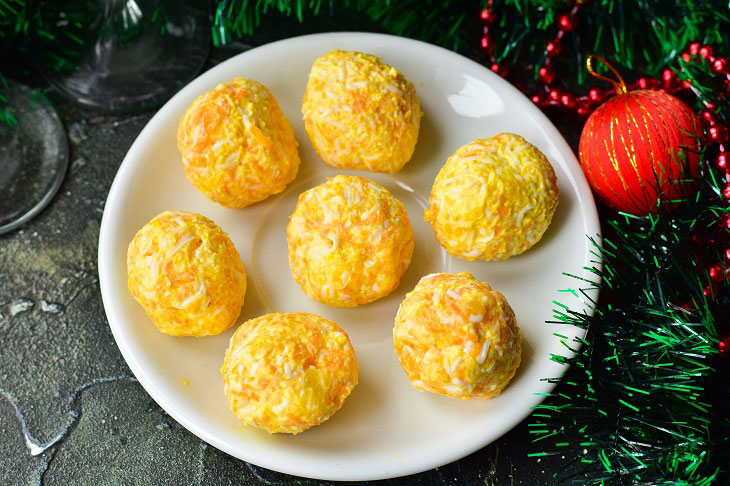 Enjoy your meal!