Want to crunch on something delicious? This issue is easy to solve by whipping up a hearty snack – croutons with champignons. You will need the simplest, most affordable products – a baguette, mushrooms, hard cheese, butter, garlic and dried thyme. Garlic gives the dish a spicy note, and thyme fills the appetizer with a delicious aroma. You can easily replace the baguette with a loaf or white bread. You will need 4 slices of these baked goods. You can dry the bread not in the oven, but in the toaster.
You can take champignon croutons for a picnic or make them as a side to dinner.
Ingredients:
Baguette – 8 slices about 1.3 mm thick.
Fresh champignons – 250 g.
Butter – 15 g.
Hard cheese – 100 g.
Garlic – 1-2 cloves.
Dried thyme – 1 tsp
Salt – to taste.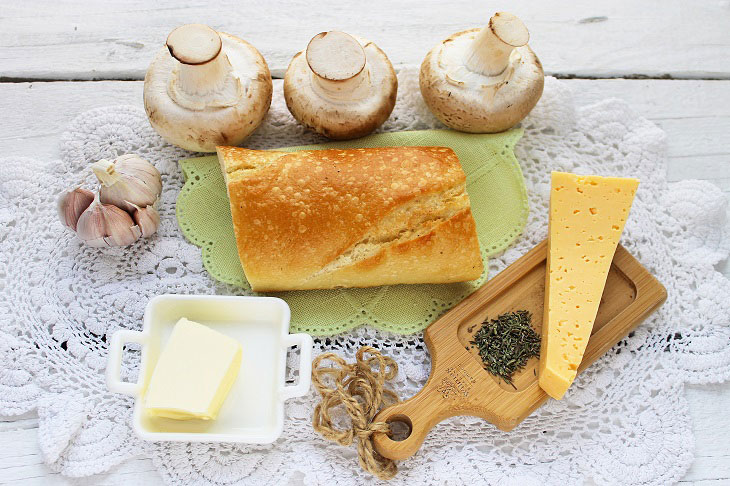 Cooking time: 25 minutes. Servings Per Container: 4.
How to cook:
1. Grate the cheese on a coarse grater. Peel the garlic cloves and chop very finely. Rinse mushrooms quickly with cold water.
If the mushrooms are not very dirty, just wipe them with a wet cloth.
Cut the mushrooms into 4 parts, small ones in half. Then cut the mushrooms into thin plates and put them in a pan with melted butter.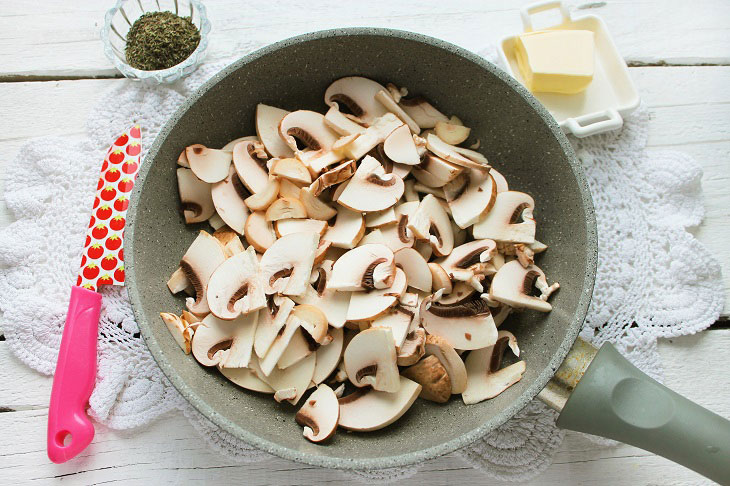 2. Fry the mushrooms, stirring, for 5 minutes.
Add garlic and thyme to the skillet.
You can use fresh thyme instead of dried thyme. You will need 2 branches.
Salt a little. Continue frying everything together for another 2 minutes.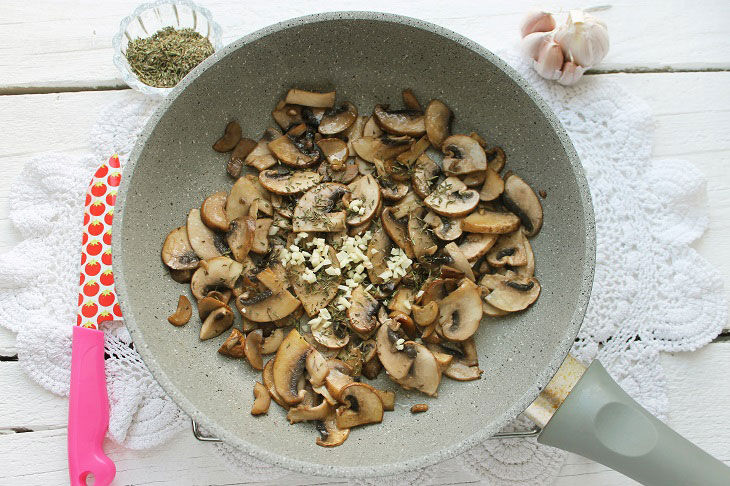 3. Preheat oven to 180⁰ C.
Place the baguette slices on a baking sheet lined with parchment paper.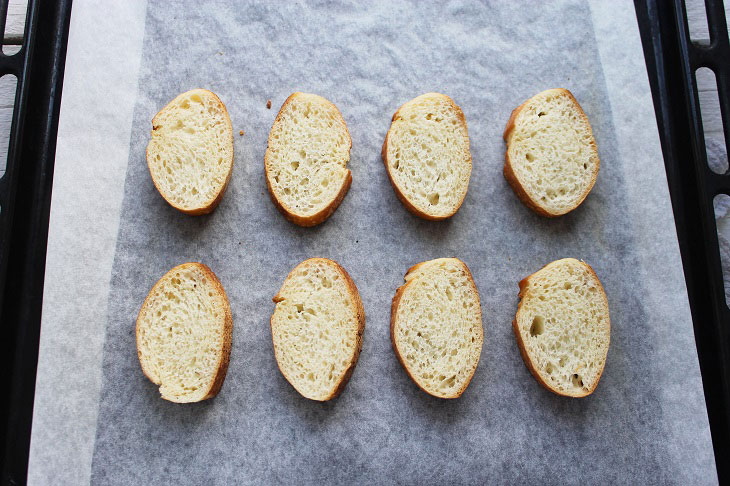 4. Send the baking sheet to the oven, and dry the bread for 5 minutes. Then put the mushroom mass on the croutons.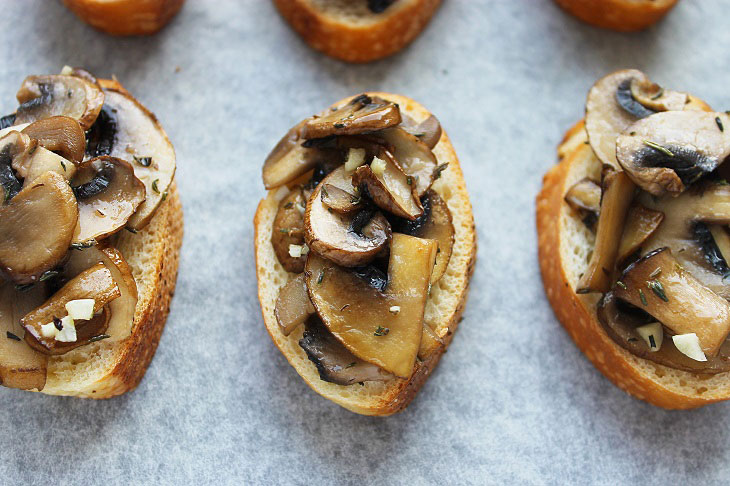 5. Sprinkle with grated cheese.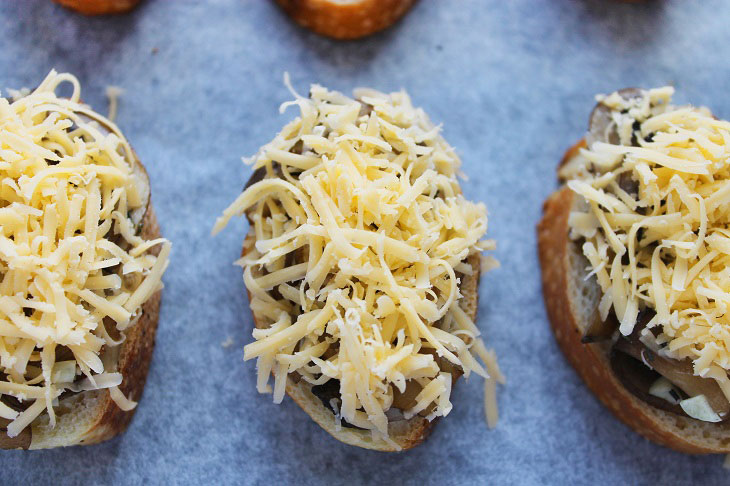 6. Place the baking sheet back in the oven and bake the mushroom toasts for 1-2 minutes until the cheese is melted.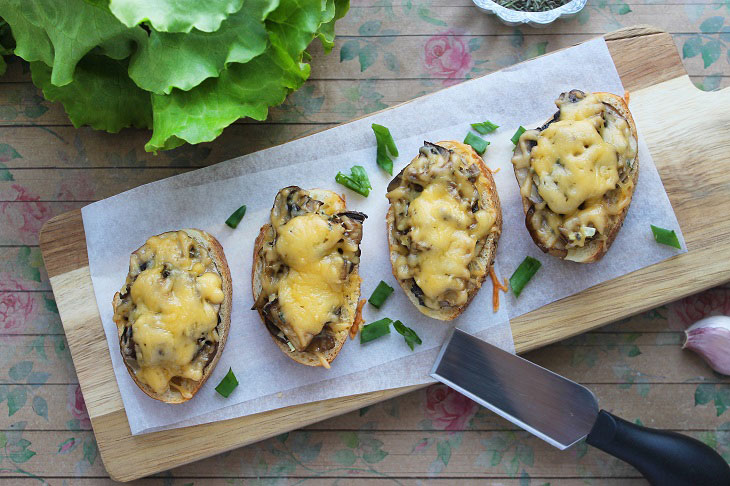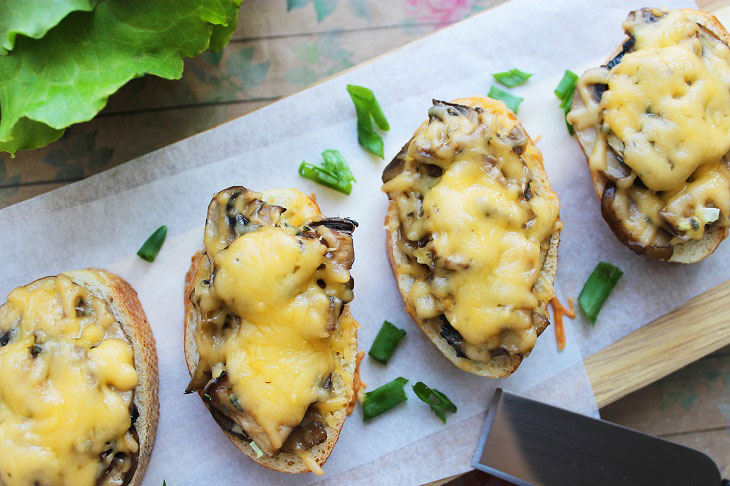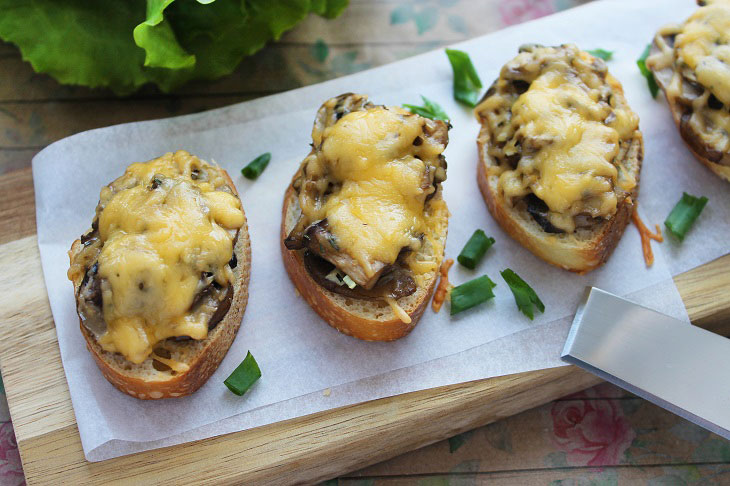 Enjoy your meal!