The owner of 2022 is the Water Tiger. This noble confident animal must be met with dignity. Let there be plenty of variety, beautifully and tastefully decorated appetizers, salads, hot dishes and pastries on the table. Do not spare time and effort, make your holiday table unusual and unforgettable. It is better if there are dishes symbolizing the tiger on the table.
We offer to cook a meat tear-off pie "Tiger's Paw". The dough is prepared in a steamless way with the addition of dry fast yeast. Consider proofing time when planning your menu, or knead the dough in the evening and refrigerate overnight (it will rise nicely). You can improvise with the stuffing. In addition to minced meat, use mushrooms, vegetables, cheese, spices and herbs in any proportions and combinations to your taste. We took minced meat and fried it with onions. The hardest part about making this cake is the shaping. Follow the instructions carefully and you'll be fine.
Ingredients:
Flour – 330 g.
Vegetable oil – 30 ml for the dough + 25 ml for the filling.
Salt – 3 g.
Sugar – 18 g.
Yeast – 7 g.
Sour cream – 25 ml.
Water – 160 ml.
Minced meat – 300 g.
Tomato paste – 25 ml.
Granulated garlic – 1 g.
Nutmeg – 1.5 g.
Paprika – 2 g.
Salt, pepper, herbs – to taste.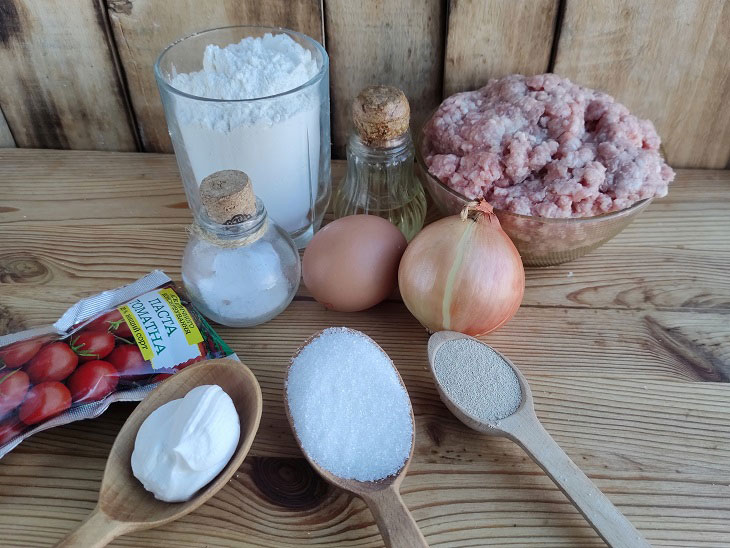 How to cook:
1. Knead the dough first. Put salt, sugar, vegetable oil and sour cream in a bowl.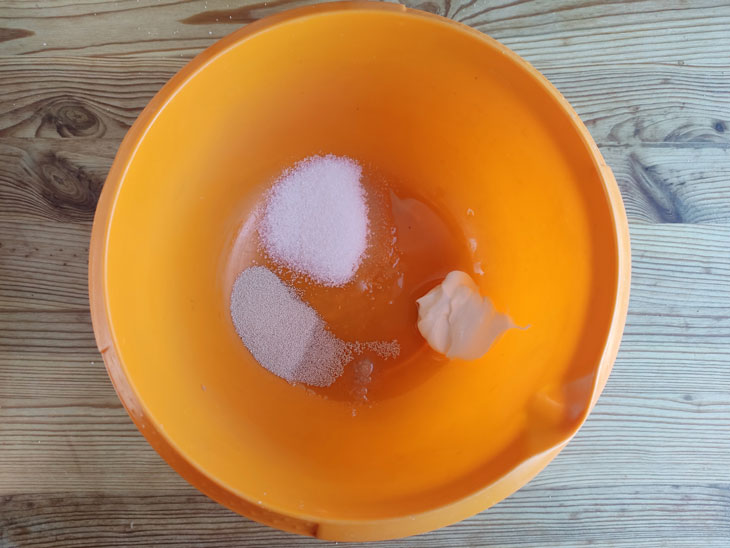 2. Add water, mix with a whisk.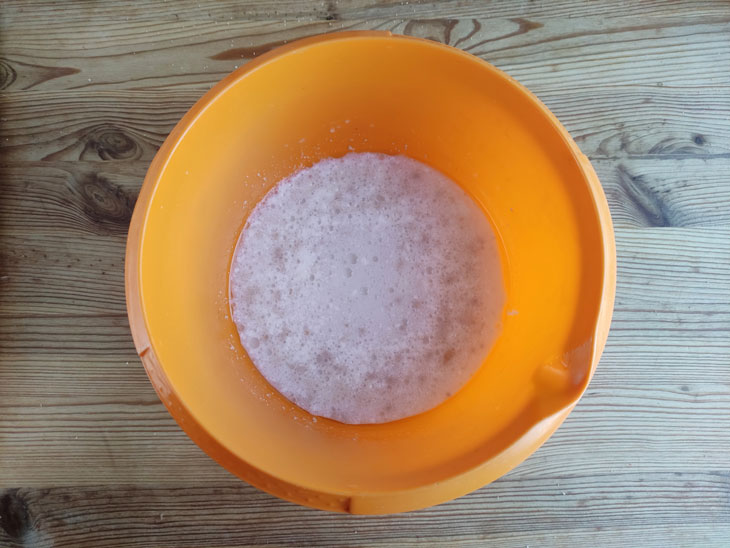 3. Pour the sifted flour in parts and knead a soft, slightly sticky dough.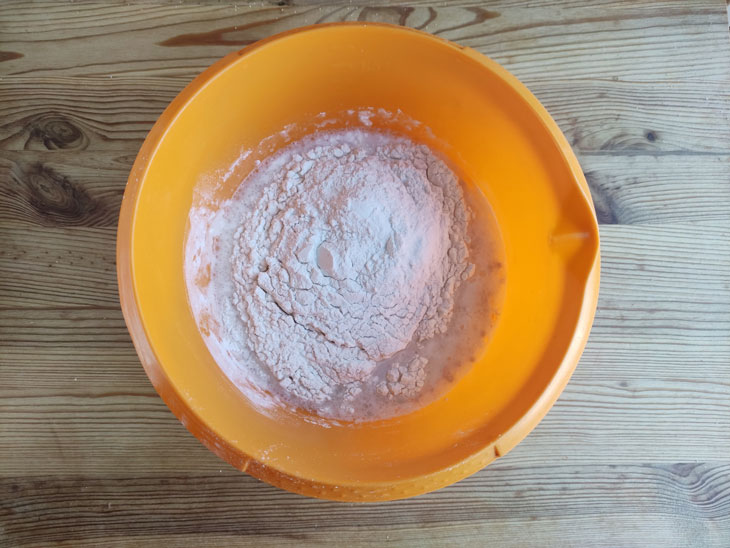 4. Lubricate the bowl with vegetable oil, lay out the dough and tighten the bowl with cling film. Leave to rise for an hour and a half.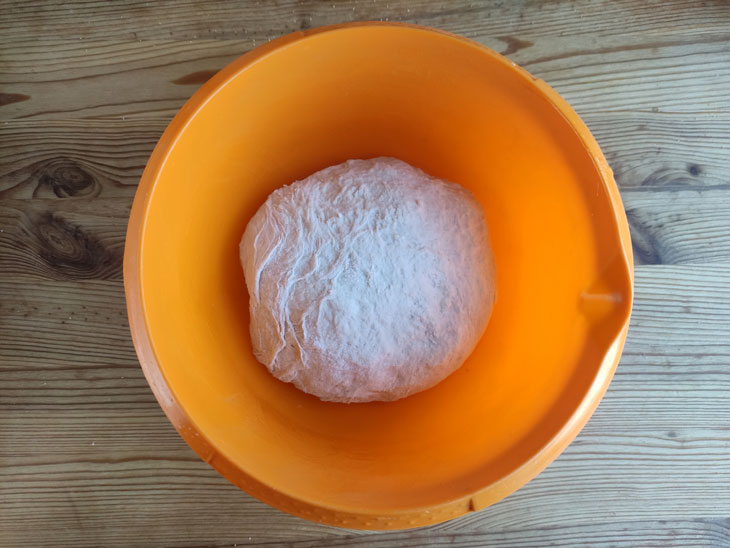 5. Prepare the filling. Fry the onion in a pan until transparent in vegetable oil. Add minced meat, salt, pepper, spices.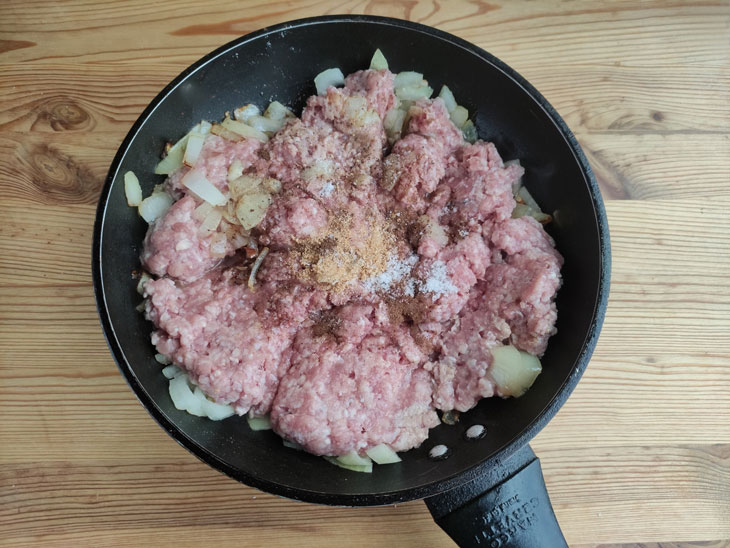 6. Fry the minced meat, breaking up the lumps with a spatula. Add paprika, tomato paste and finely chopped dill with parsley. Heat the contents of the pan and cool the filling.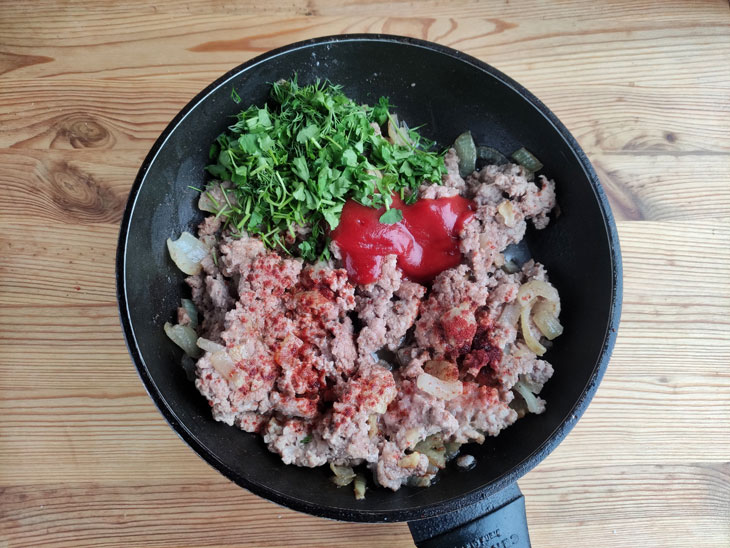 7. Divide the risen dough into 2 parts.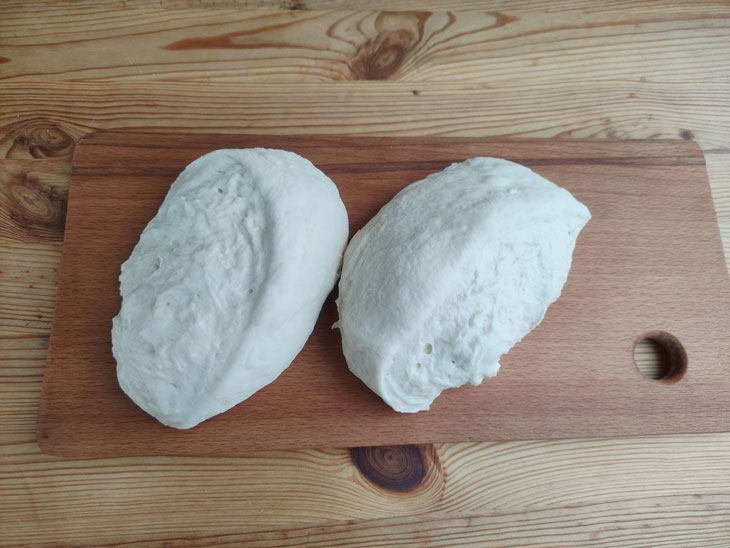 8. Roll out one part into a large cake.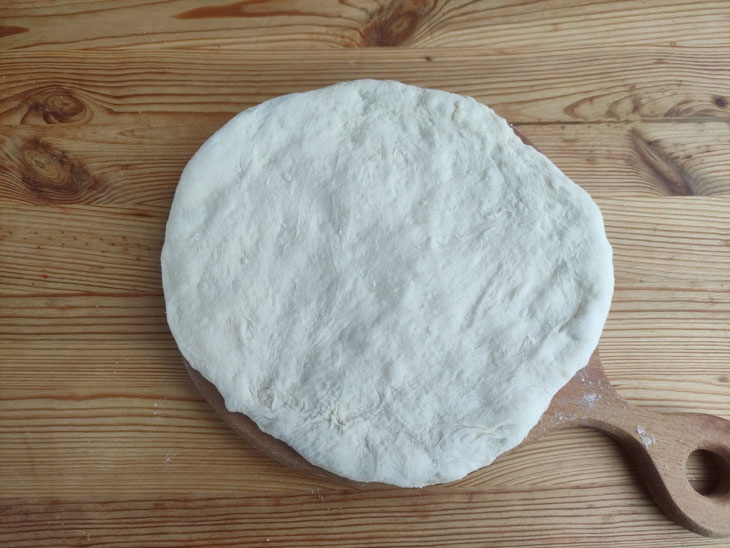 9. Put mince in the center.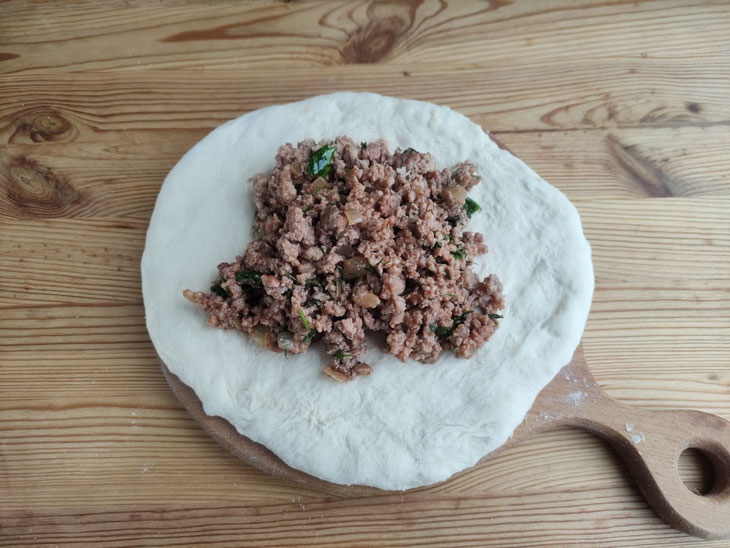 10. Connect the edges of the cake.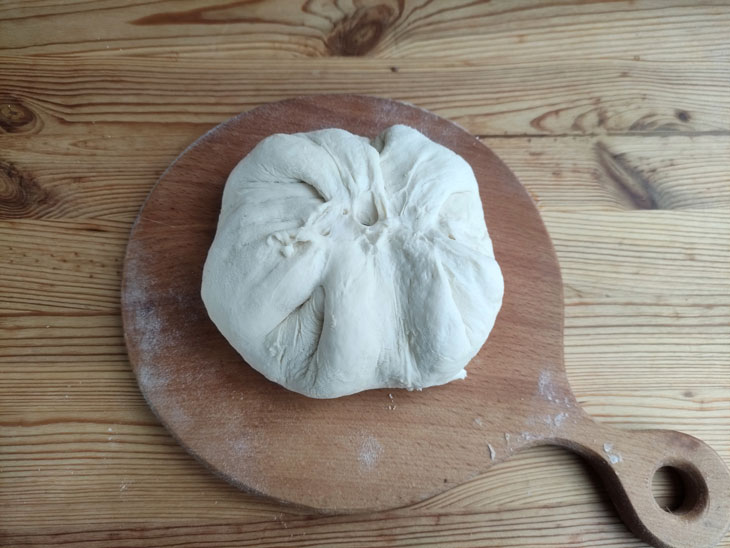 11. Divide the second part into 4 parts. Form pies with filling.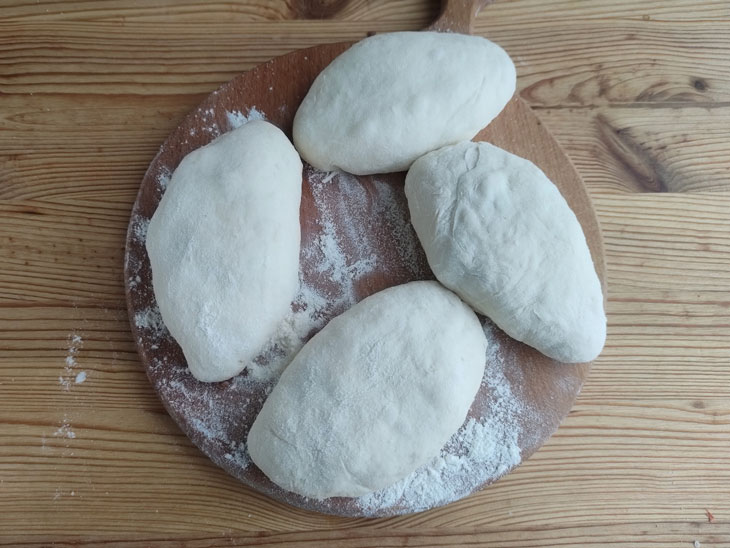 12. Lay all pieces seam side down on a non-stick mat. Give a large part the shape of a heart, and lay out the "fingers" at some distance from each other. Cover the product with a towel and leave for 20 minutes to rise.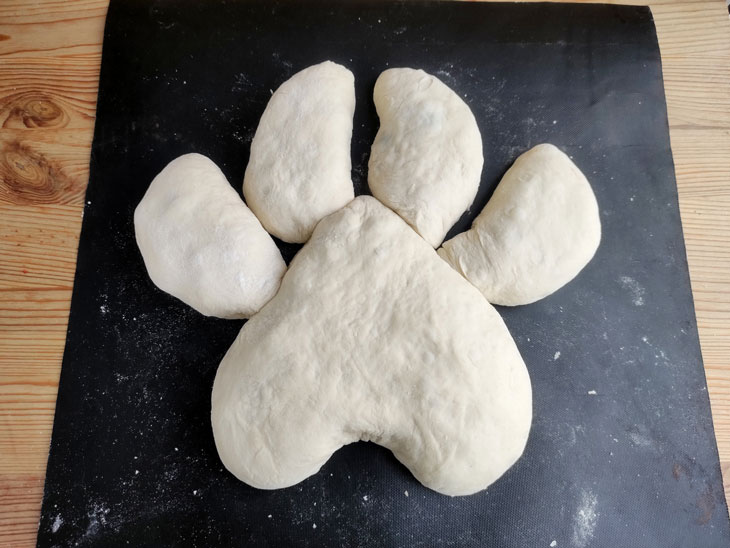 13. Lubricate the "paw" with yolk and bake in the oven until golden brown for 35-40 minutes at 210 degrees.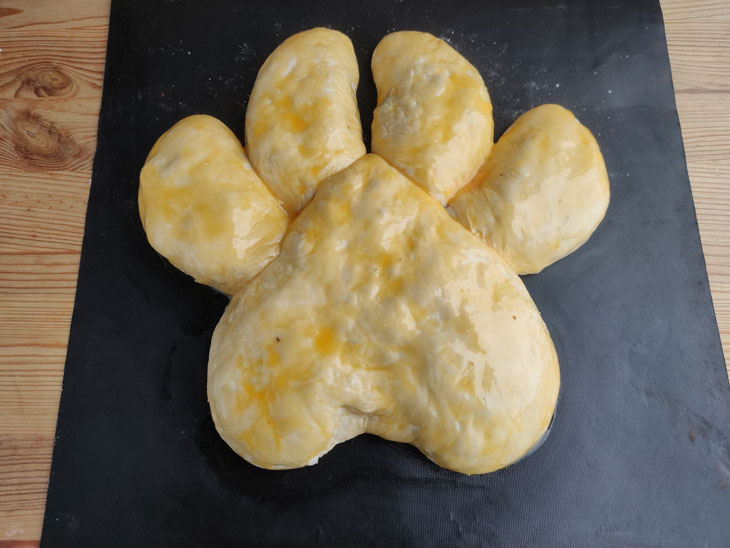 14. Carefully transfer the finished pie to a plate.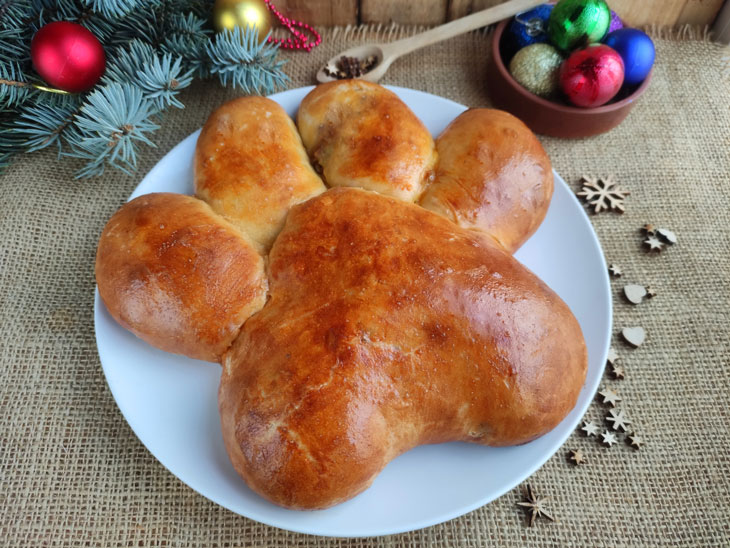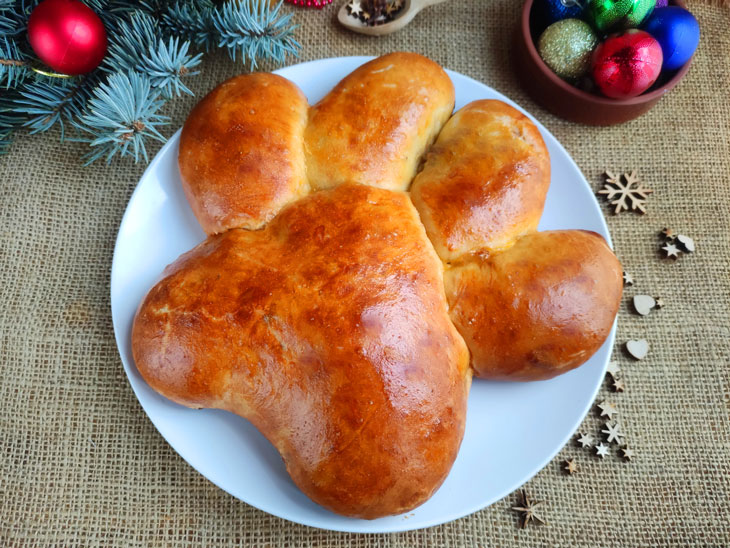 Bon appetit!