Smazenki with sausage is a very original pastry that looks a bit like a small pizza. That is why you can prepare such lubricants for brakes to work. Since they come out quite filling, you don't have to worry about being hungry.
When choosing products, it is better to choose the ones that you like best. So, for example, when buying sausage, you can take both smoked sausage (for example, salami) and boiled sausage. Hard cheese is suitable, but keep in mind that it must be of high quality, since the cheese product will not only not melt in the oven when baking greases, but it will also not have an excellent taste.
You can serve ready-made lubes to the table immediately after preparation. But, if your stomach does not "react" well to hot pastries, then it is advisable to wait until it cools down a bit. In addition to the ingredients listed below, you can safely use vegetables as a filling, for example, bell peppers, tomatoes and other additives that you like are suitable.
Ingredients:
Water (better to take purified) – 1 tbsp.
Flour – 2.5-3 tbsp.
Salt – a pinch.
Sugar – 3 pinches.
Yeast – 1 tsp
Ketchup, mayonnaise – to taste.
Egg – 1 pc.
Hard cheese – 70 g.
Vegetable oil – 1-2 tsp.
Sausage – 70 g.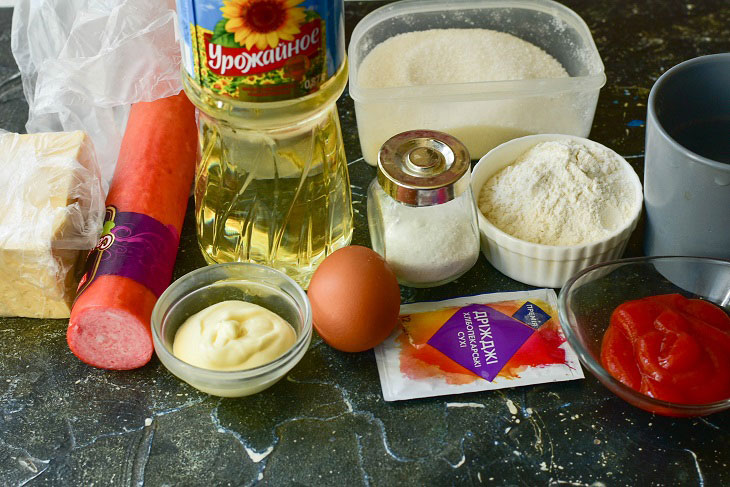 How to cook:
1. Pour warm, but not hot water into the bowl. Pour in salt and sugar. Stir.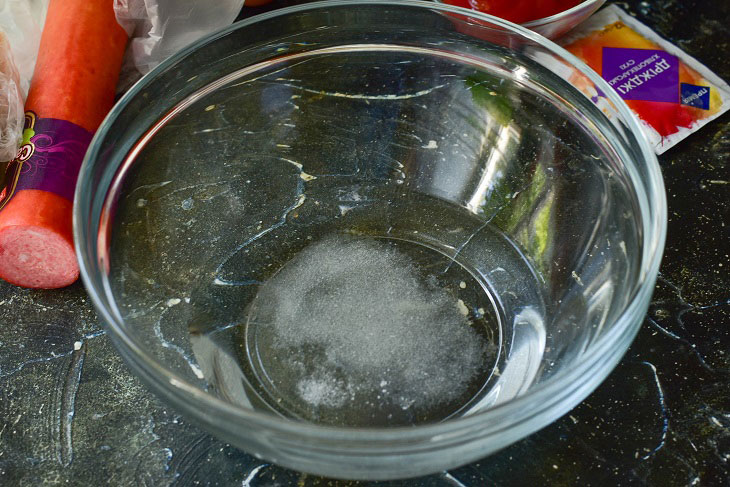 2. Add yeast.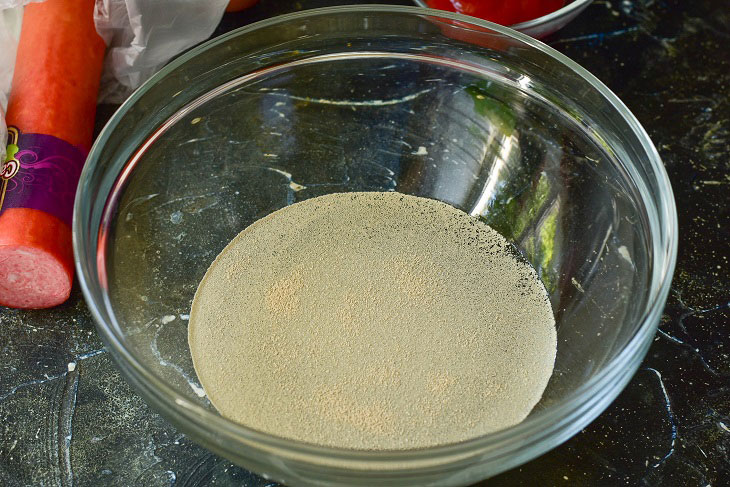 3. Add flour.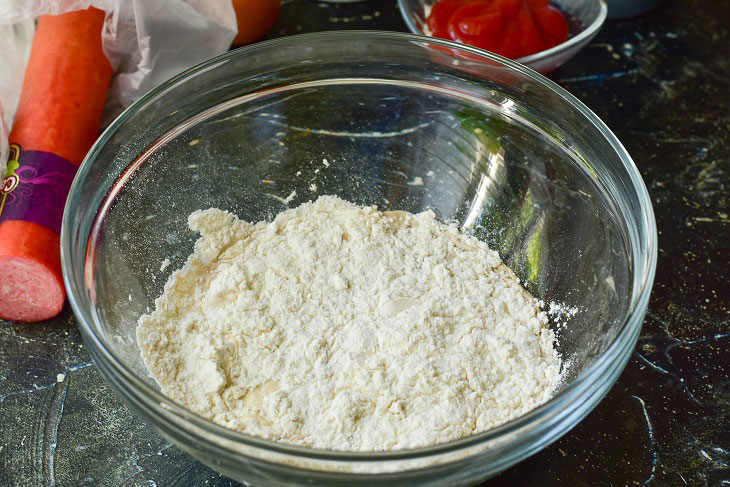 4. Knead the dough, at the end pour in vegetable oil so that it sticks to your hands less.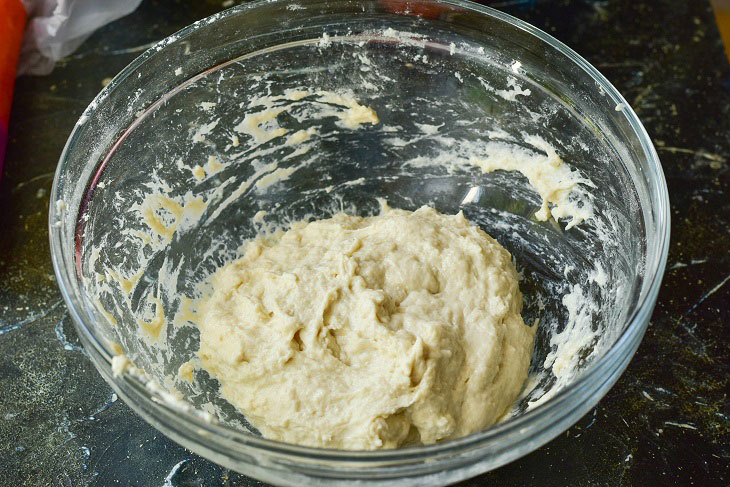 5. Leave the dough for an hour in a warm place.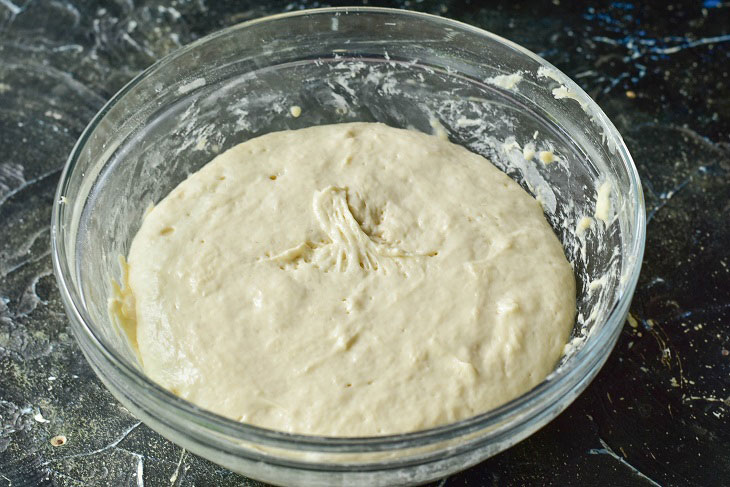 6. In a bowl, combine the egg and mayonnaise. Pour in some salt.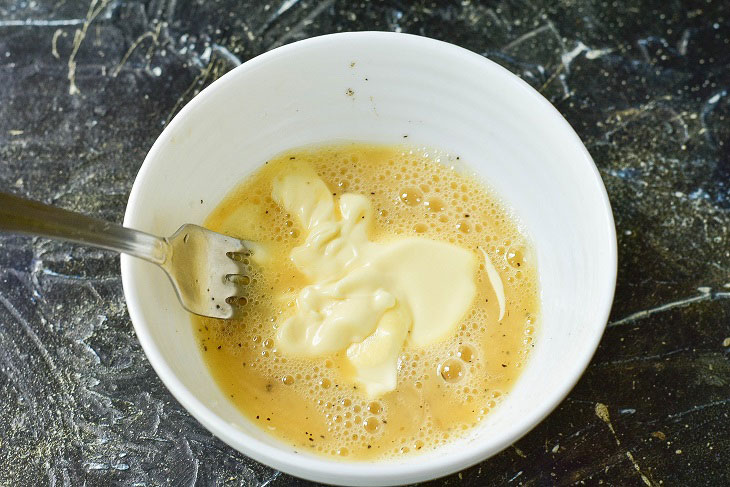 7. Punch down the risen dough, divide into pieces, put them on a baking sheet, pressing down a little with your hand again. Lubricate the mold with vegetable oil.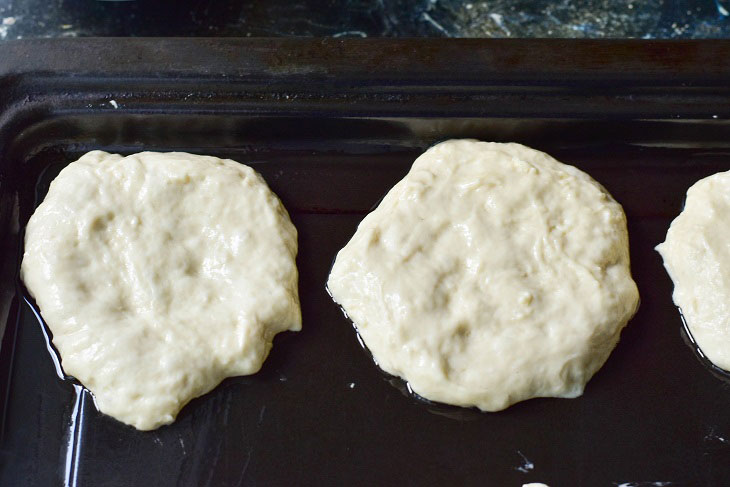 8. Lubricate the dough with ketchup.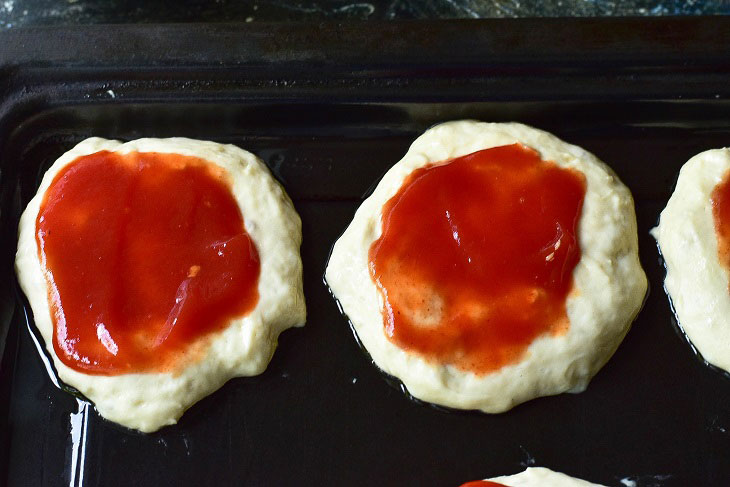 9. Put the sausage on top, which is pre-cut into pieces.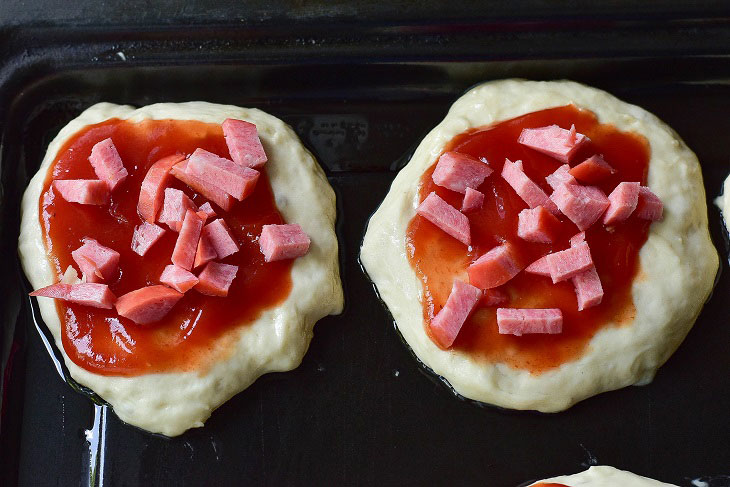 10. Then lay out the grated hard cheese.
11. Pour in some egg mixture.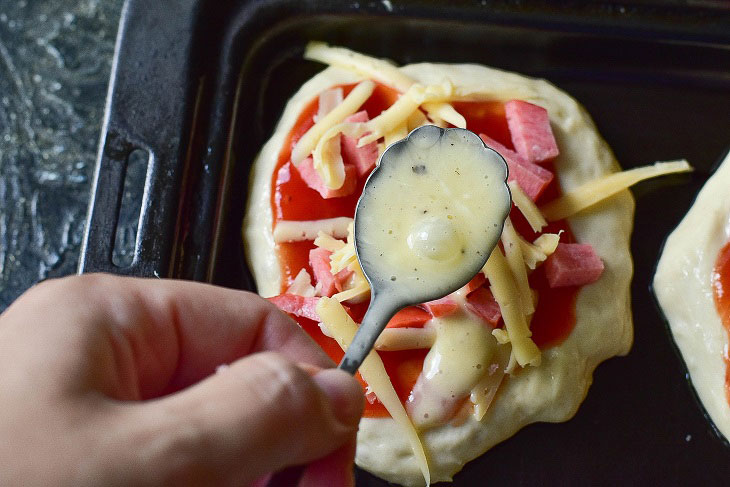 12. Send smazhenki with sausage in an oven preheated to 190 degrees for 30 minutes.
Serve them hot.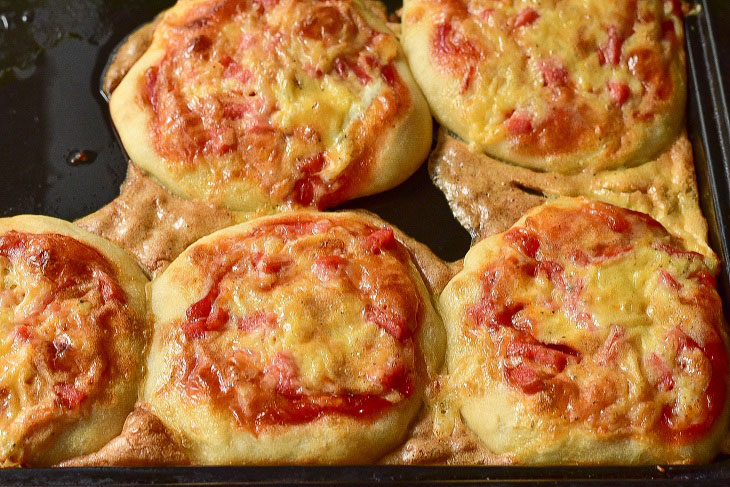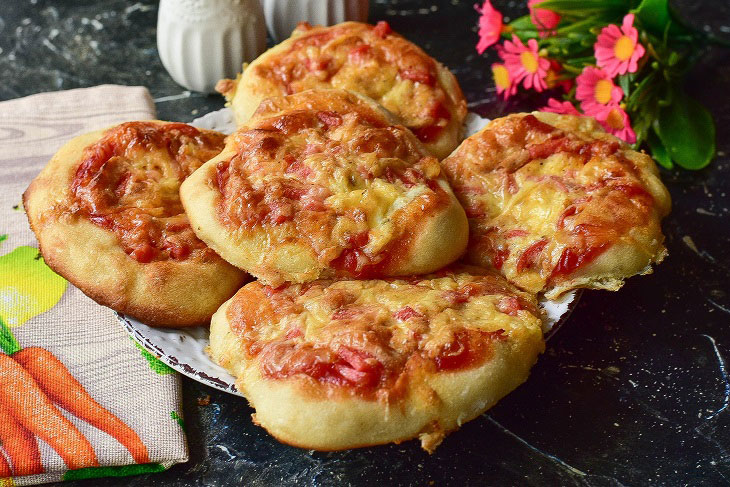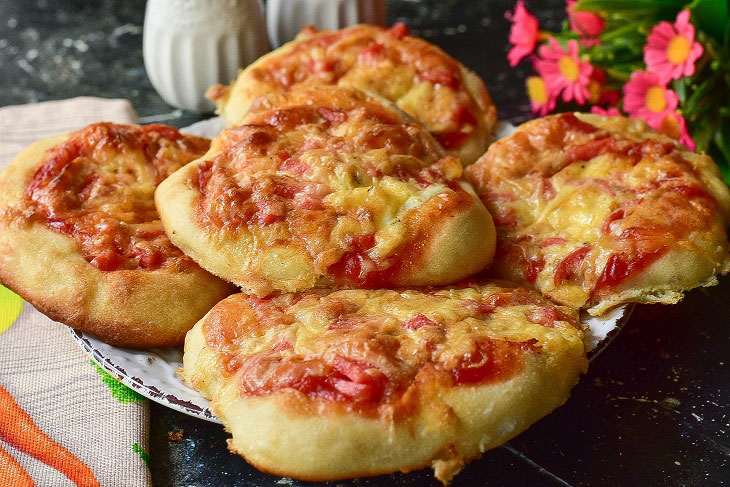 Bon appetit!