Potato cutlets with cheese are an indispensable snack that is quite quick and easy to prepare. Inside the appetizer is a very appetizing cheese that stretches when the cutlet is bit10. That is why it is best to serve ready-made cutlets immediately to the table, however, even when cold, they have an excellent taste.
Ready cutlets are best combined with herbs, sour cream or any other fermented milk products. It is best to store them in the refrigerator in a saucepan or bowl that can be closed with a lid.
Ingredients:
Mashed potatoes – 4 tbsp. l.
Hard cheese – 30-50 g.
Chicken egg – 1 pc.
Wheat flour – 8 tbsp. l.
Vegetable oil – 3-4 tbsp. l.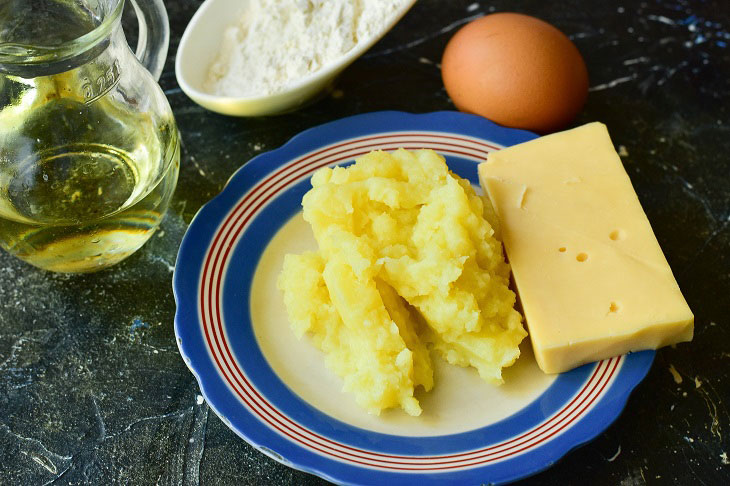 How to cook:
1. Put the mashed potatoes in a deep container. For this purpose, an ordinary ceramic or plastic bowl is suitable.
If you do not have pre-boiled mashed potatoes, then peel it, cover with water in a saucepan and boil until tender.
Crush the potatoes with a potato masher. Beat in the egg right away.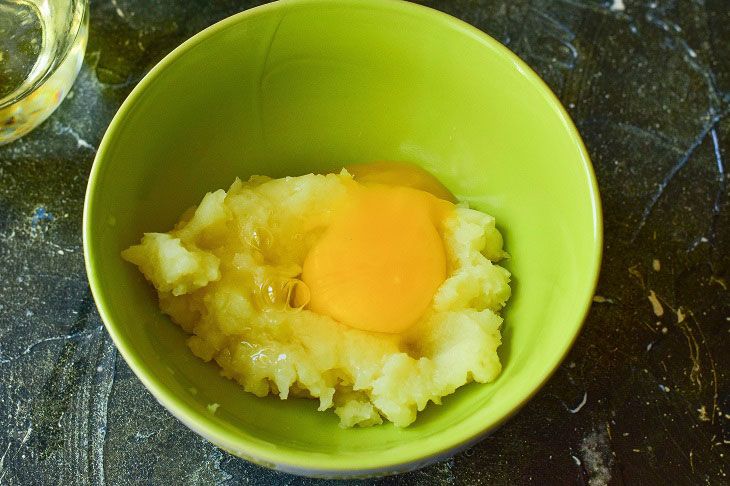 2. Add wheat flour.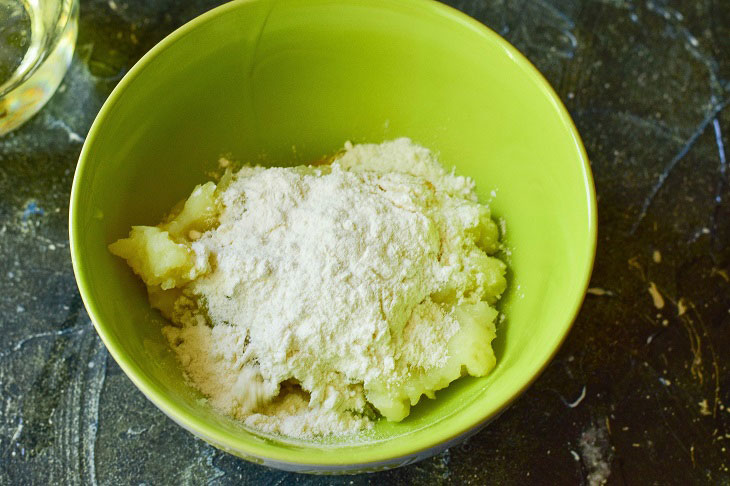 3. Cut hard cheese into strips.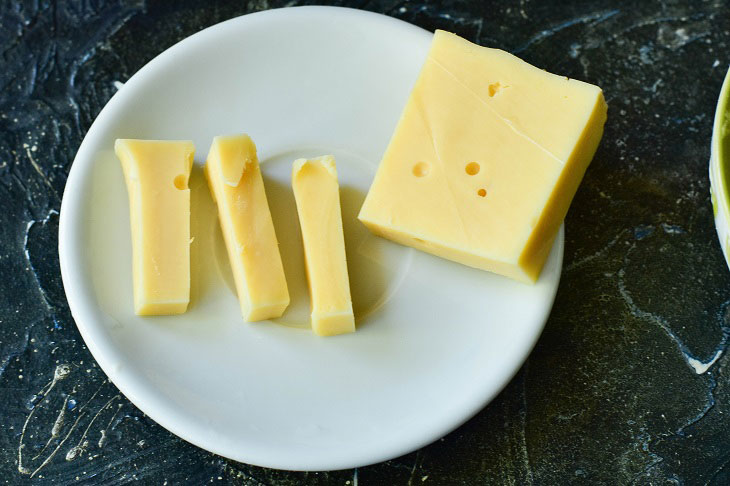 4. With wet hands, take part of the potato mass. Put a strip of hard cheese inside. Fasten the edges well. Cutlets can be given any shape – more round or elongated.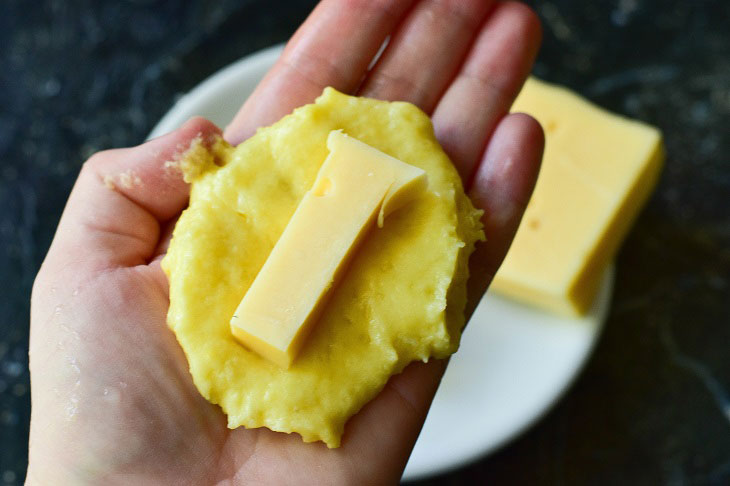 5. Pour vegetable oil into the pan. Warm it up well and only after that very carefully lay out the prepared potato cutlets with hard cheese.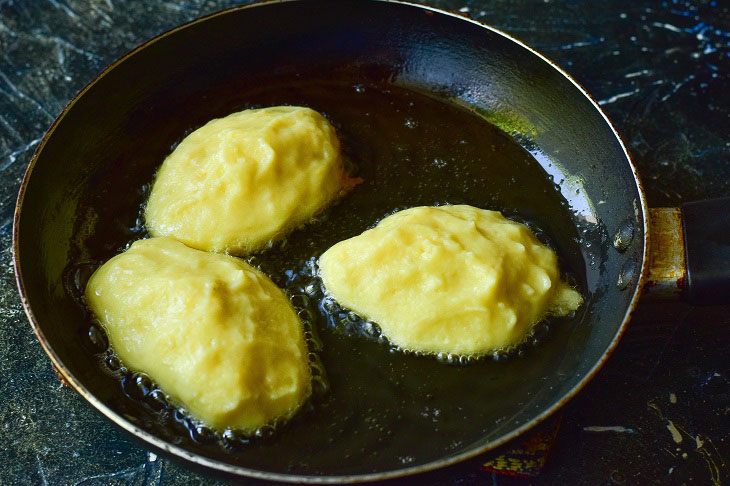 6. Roast them over moderate heat. In time, this procedure takes about 1.5 minutes on each side.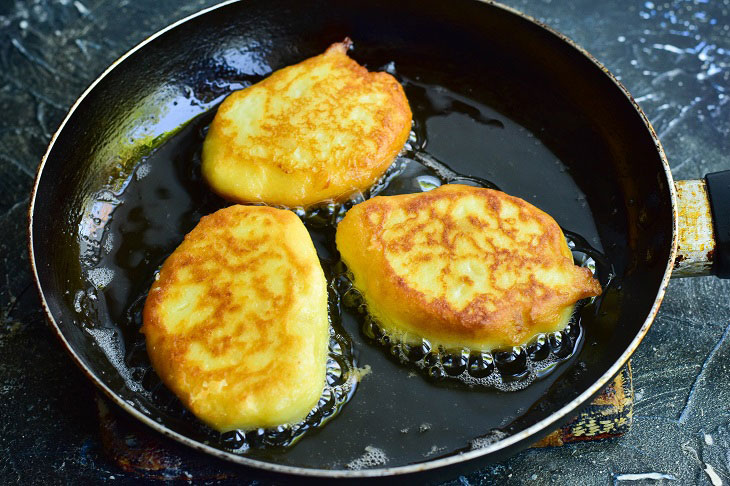 7. Transfer the finished cutlets to a dish. Serve them immediately to the table before they have cooled down.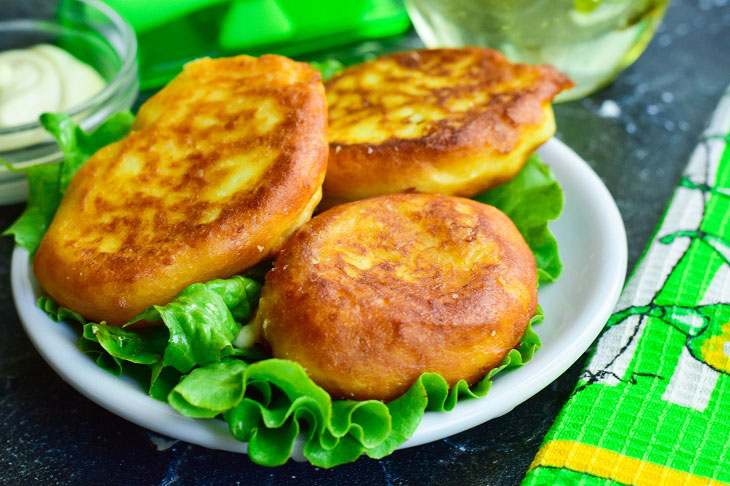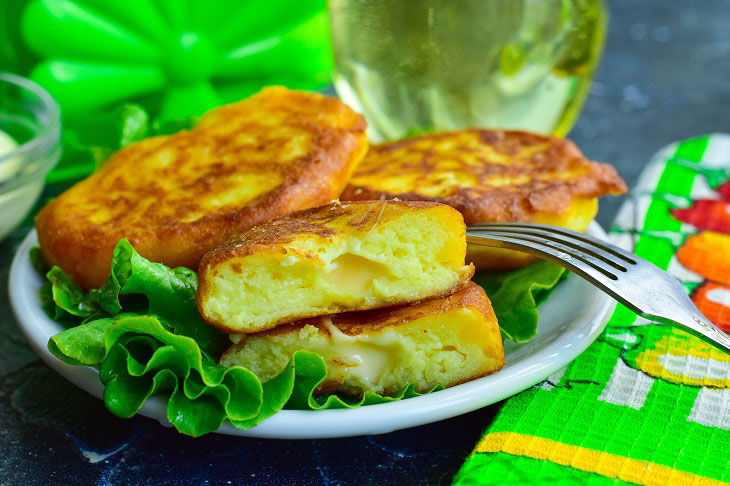 Bon appetit!