The Lazy Wife casserole will help you prepare a hearty lunch or an unusual dinner. The dish cooks in a short time, and all you need to do is put the casserole in the oven and wait until it cooks.
For the casserole, you will need frozen dumplings, eggs, onions, milk and sour cream. Spices can be used to taste. All the ingredients can be bought at the nearest store, and dumplings often lie at home in the freezer. Therefore, when you come after work, you will have time to prepare a hearty and nutritious meal for the whole family. Having connected all the components, the oven will do the main work for you.
Ingredients:
Frozen dumplings – 300 g.
Onion – 1 pc.
Chicken eggs – 2 pcs.
Milk – 200 g.
Sour cream – 1 tbsp. l.
Vegetable oil – 1 tbsp. l.
Butter – 0.5 tsp.
Salt, black pepper – to taste.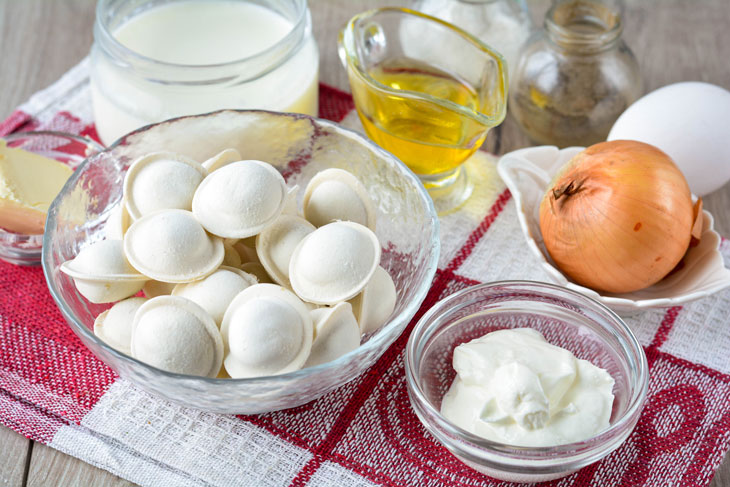 Cooking:
1. Peel and rinse onions under running cold water, then chop – cut into thin half rings.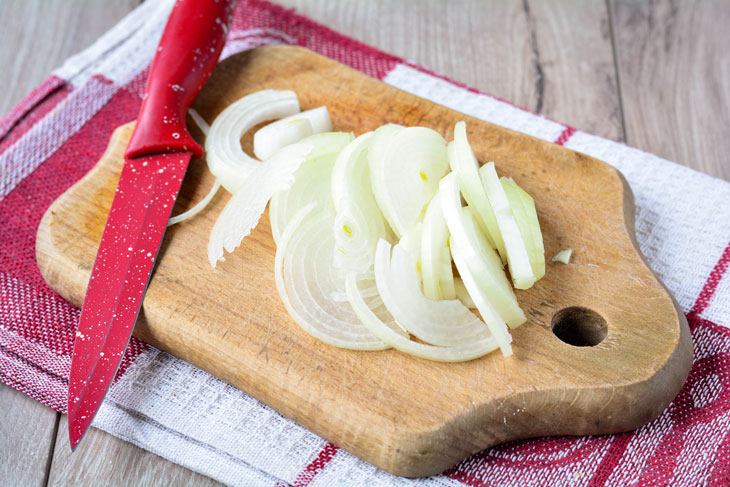 2. Heat the vegetable oil in a pan, fry the onion until golden brown, stirring with a spoon or spatula.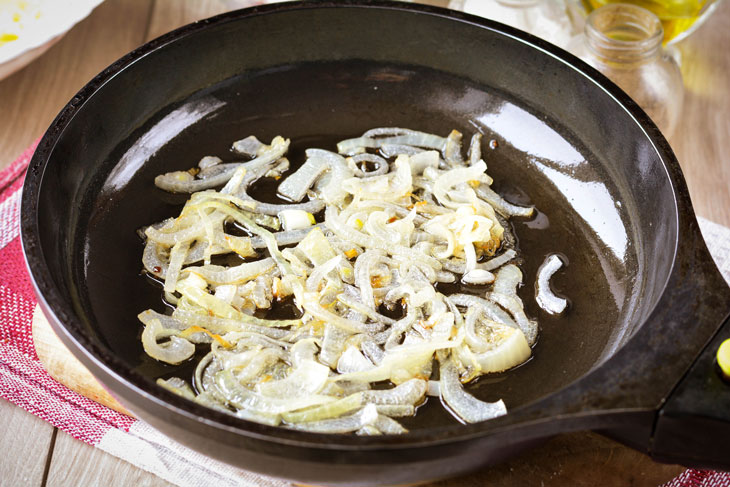 3. Crack eggs into a bowl and mix them with milk. Shake lightly with a spoon or fork.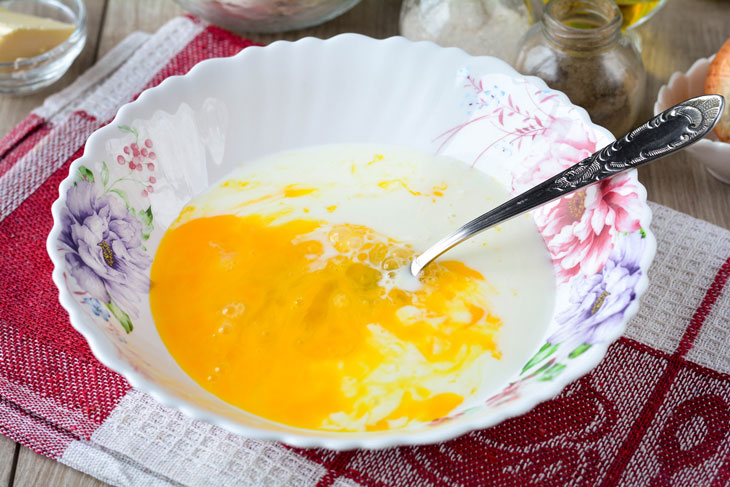 4. Add sour cream to the egg-milk mixture, salt to taste, mix again.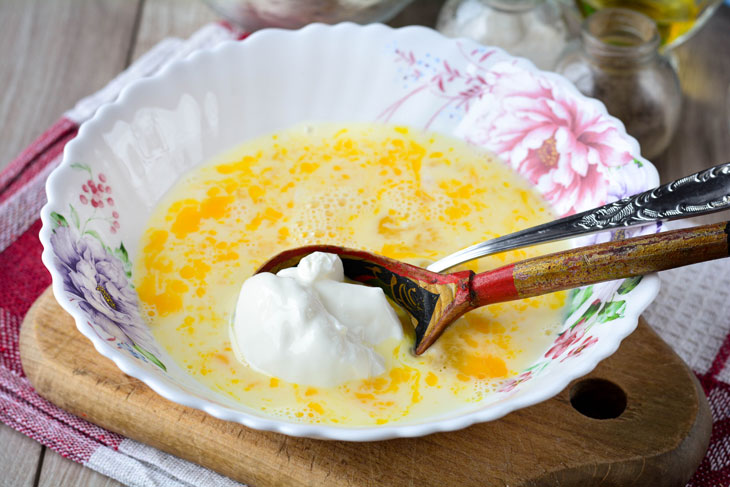 5. Lubricate the baking dish with a piece of butter. Lay out the dumplings.
Dumplings for the recipe can be used homemade, frozen or bought in a good quality store.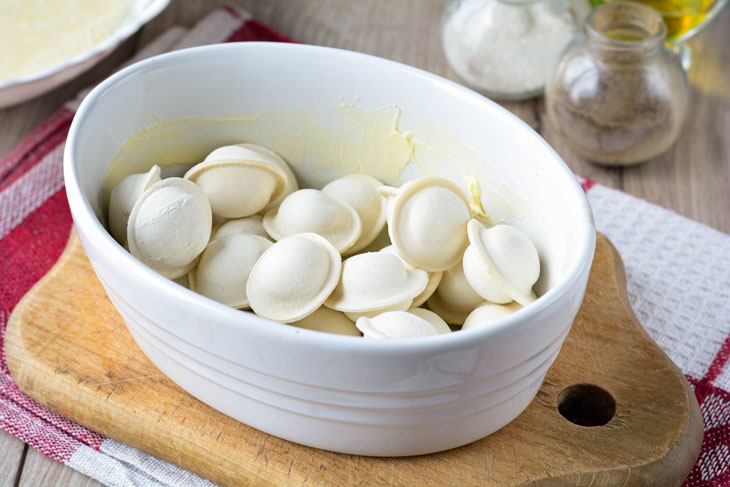 6. Put fried onions on dumplings. It is the fried onion that will give the dish an additional flavor.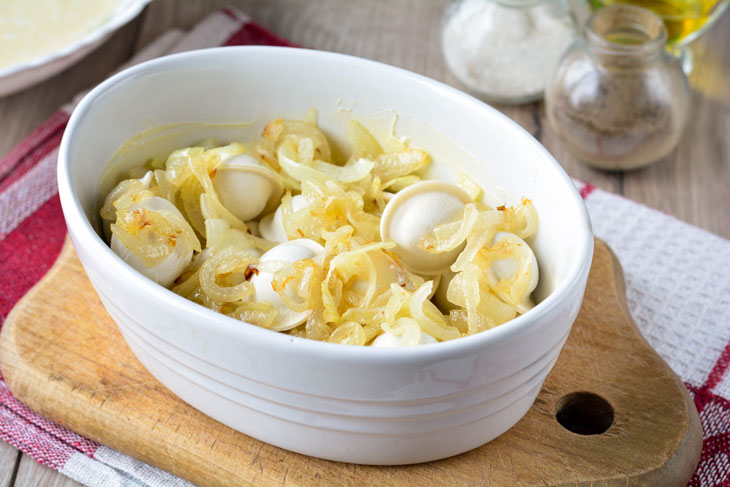 7. Pour the milk-egg mixture over the dumplings, the liquid should completely cover the dumplings. Sprinkle with black pepper to taste.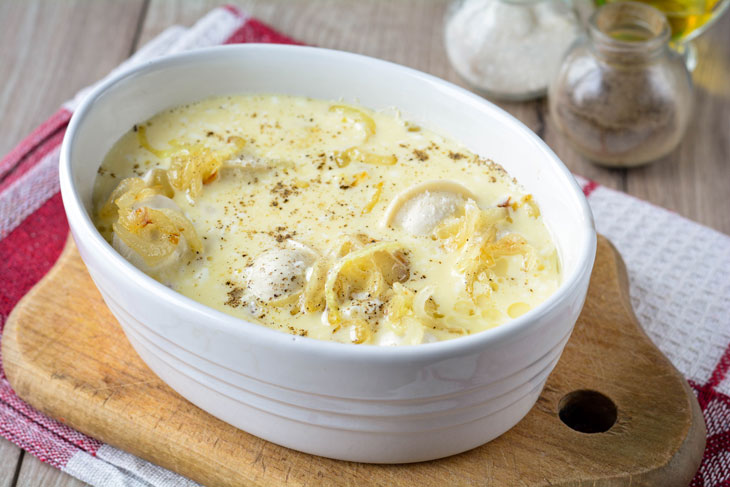 8. Put the form with dumplings in the oven, bake for 25 minutes at 180C.
The casserole is fluffy and flavorful. Dumplings will be completely ready and juicy.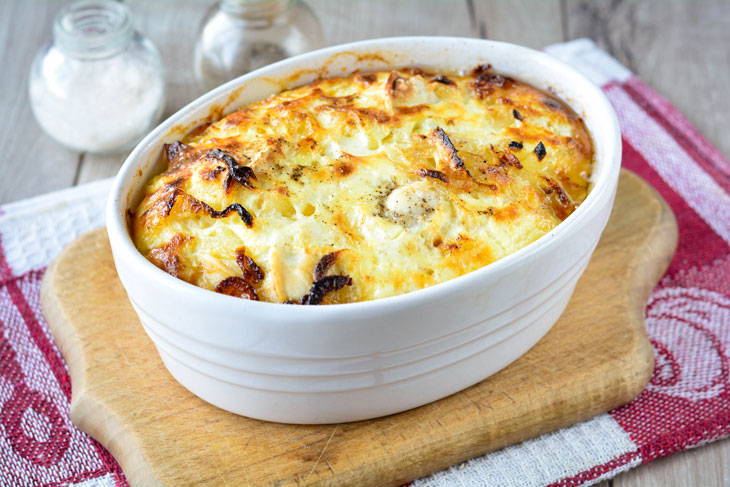 Allow the finished casserole to cool slightly, then serve.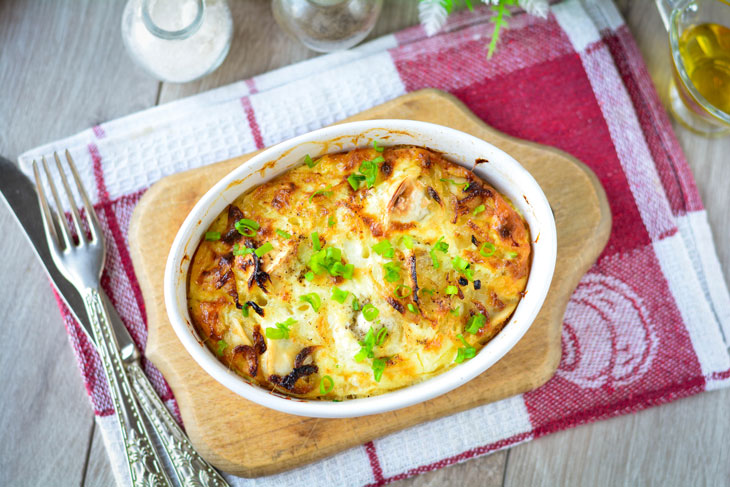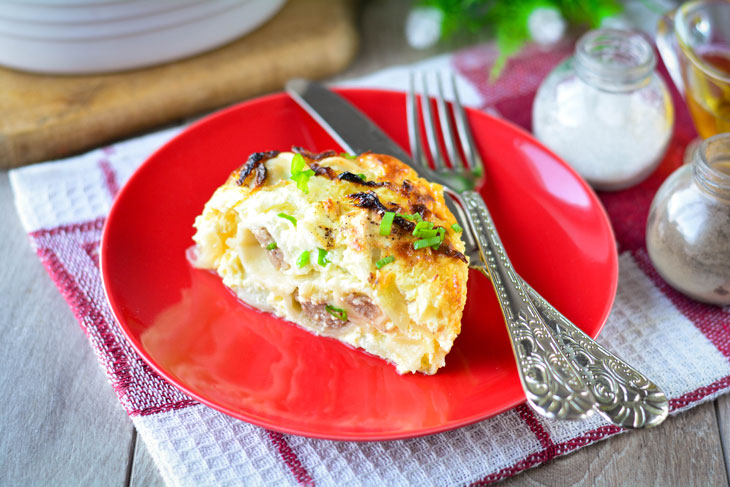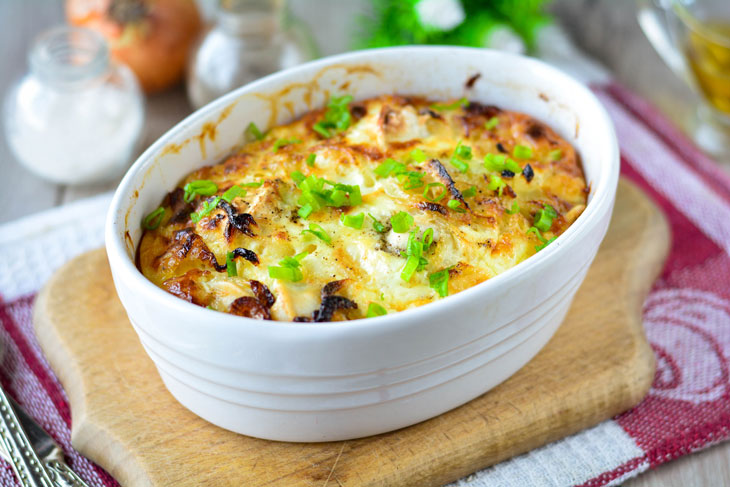 Enjoy your meal!