Rice with corn and green peas is a delicious side dish that can be prepared both for every day and on fasting days. In addition, this simple and satisfying second course diversifies the vegetarian menu.
The cooking technology is very simple and does not require expensive ingredients and a lot of time. Serve rice not only for the dinner table, but also for dinner.
Ingredients:
Rice – 1 tbsp.
Green peas – 130 g.
Corn – 130 g.
Vegetable oil – 3 tbsp. l.
Onion – 1 pc.
Garlic – 2-3 cloves.
Salt – to taste.
Ground black pepper – to taste.
Greens – 1 tbsp. l.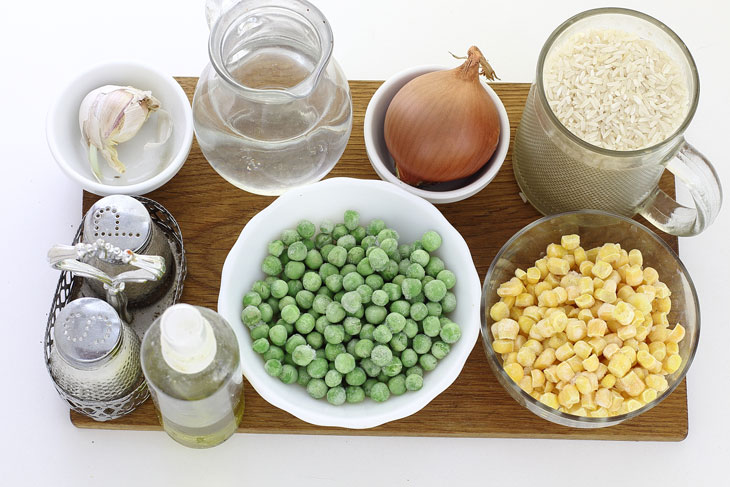 How to cook:
1. First, you need to boil the rice.
The long-grain variety is best for this dish.
Pour the grain into a deep bowl. Fill with cold water. Rub the grits with your hands. Change the water to fresh. This procedure must be repeated at least 6-7 times to achieve the desired result. The water should become transparent.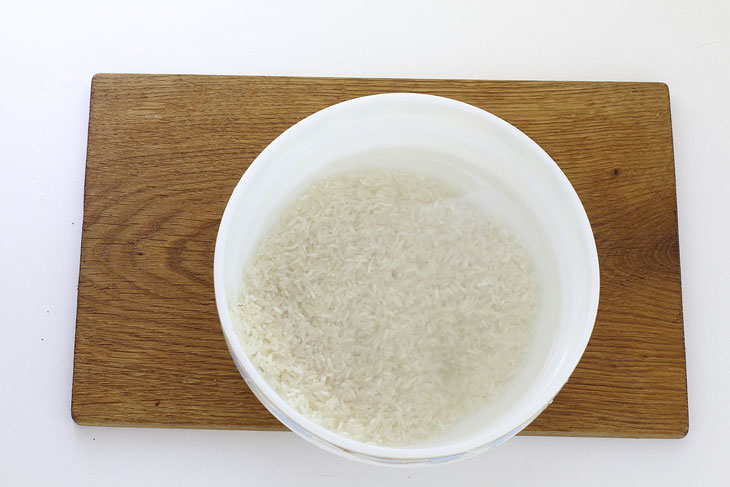 2. Transfer the washed rice to a cooking pot. There are several ways to cook cereals. I prefer to cook the grains in plenty of water so that the rice floats freely in the liquid as it boils. Once the liquid boils, add some salt and reduce the heat. Cook for 10-15 minutes until rice grains are tender. Stir from time to time.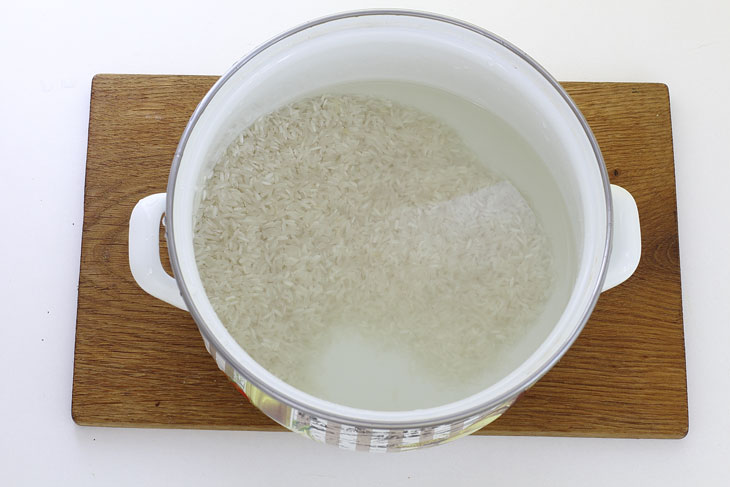 3. While the rice is cooking, prepare the rest of the ingredients. Peel a large onion. Rinse and pat dry. Cut into small pieces. Heat unflavoured oil in a large skillet. Add the onion and cook for 5-7 minutes over low heat until golden.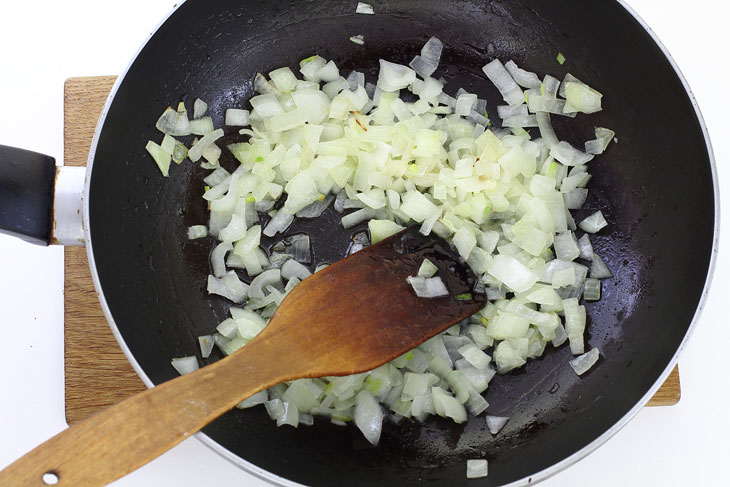 4. Peel the garlic. Cut into small cubes. Add to golden onion. Stir. Fry for about a minute.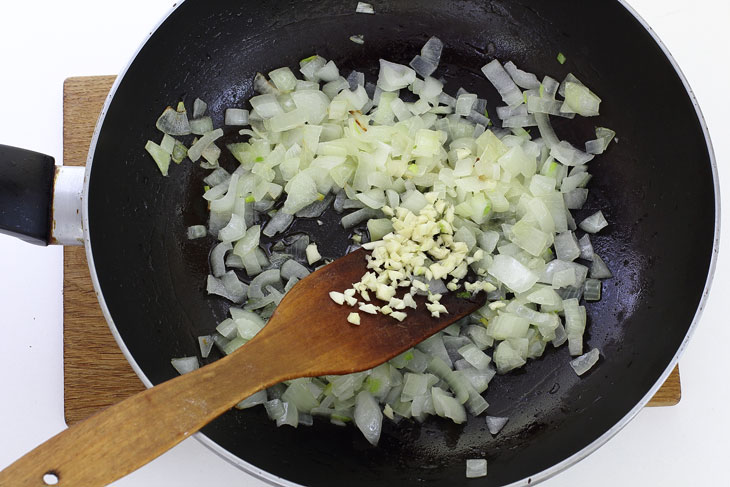 5. Vegetables in this case are frozen. They do not need to be thawed first. Add corn and peas to the pan. Stir. Cover with a lid. Cook for 8-10 minutes over low heat until the vegetables are soft.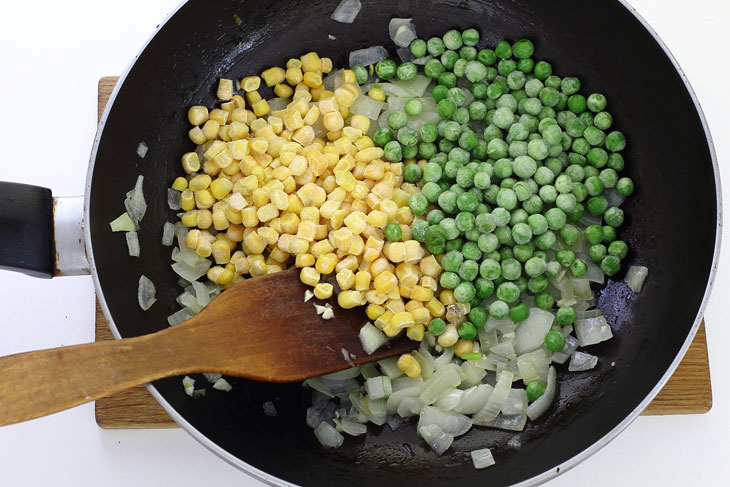 6. Move the boiled rice to a colander and rinse with warm water.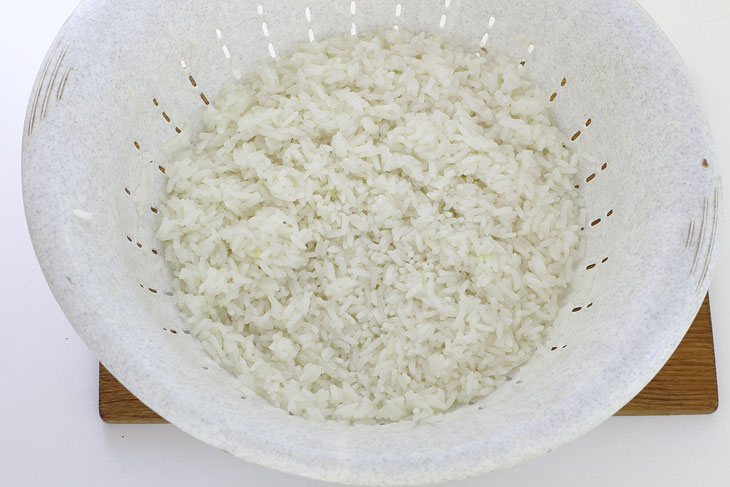 7. Add the rice to the skillet with the rest of the ingredients. Salt and season with ground pepper. Cook over moderate heat for 2-3 minutes.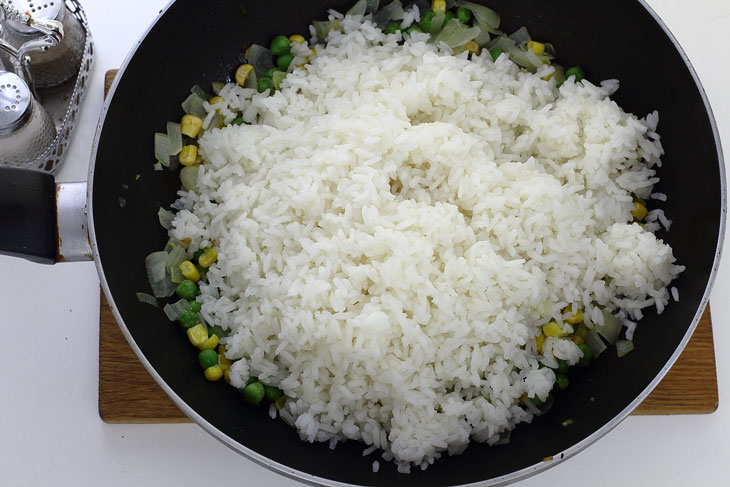 8. Add any chopped herbs to taste. Turn off the fire. Cover and leave for 8-10 minutes.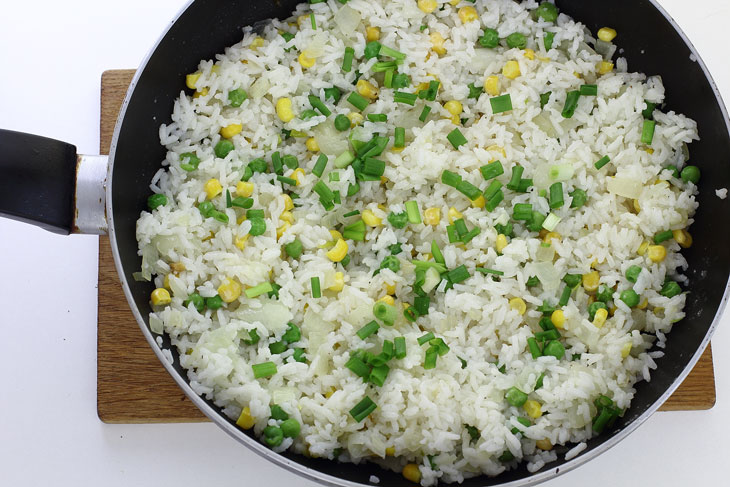 Rice with corn and green peas is ready.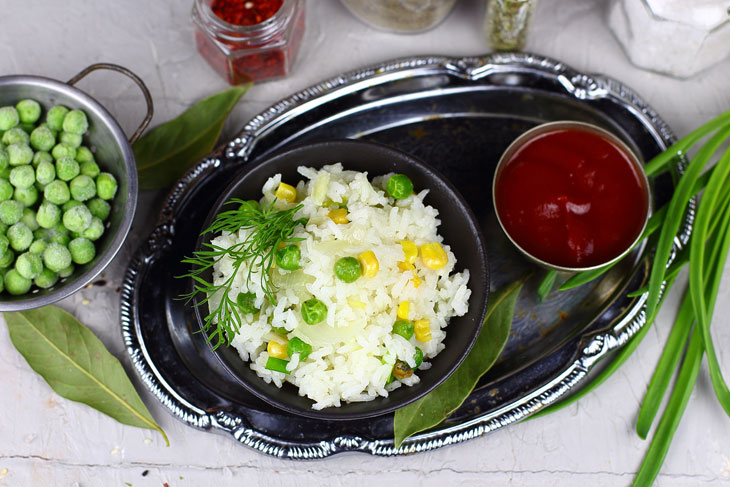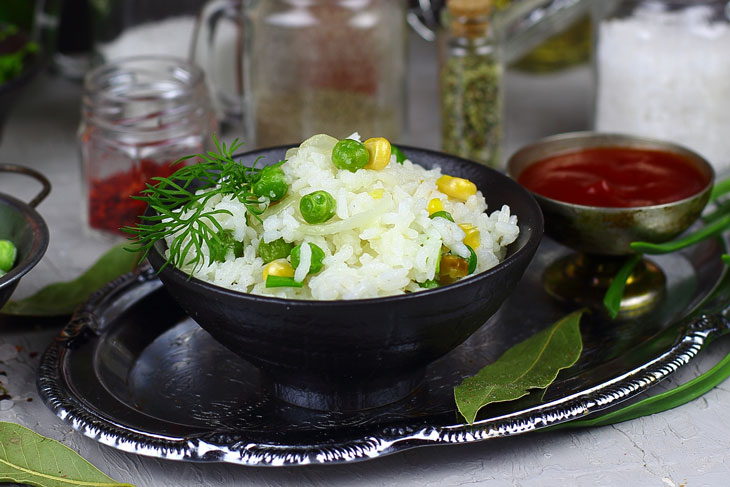 Enjoy your meal!