Endless combinations of pasta with various sauces, meat, poultry, fish and seafood have become familiar to us. This dish is perfect for dinner or for a romantic evening for two. Pasta is prepared very quickly, simply, from products of the middle price category.
We offer you a slightly unusual combination of pasta with beets. This recipe will be appreciated by lovers of a healthy lifestyle and proper nutrition. The dish looks bright and juicy, and even non-beet lovers will surely like it. For the recipe, you can use a medium-sized pasta in any shape of your choice. We took spaghetti.
Pasta is served with young cheese – cheese, mozzarella or health. For the recipe, choose a quality extra virgin olive oil, the final taste of the dish depends on it.
Ingredients:
Spaghetti pasta – 150 g.
Beets – 100 g.
Brynza – 70 g.
Olive oil – 35 ml.
Onion – 60 g.
Garlic – 10 g.
Greens – for serving.
Salt, pepper, bay leaf – to taste.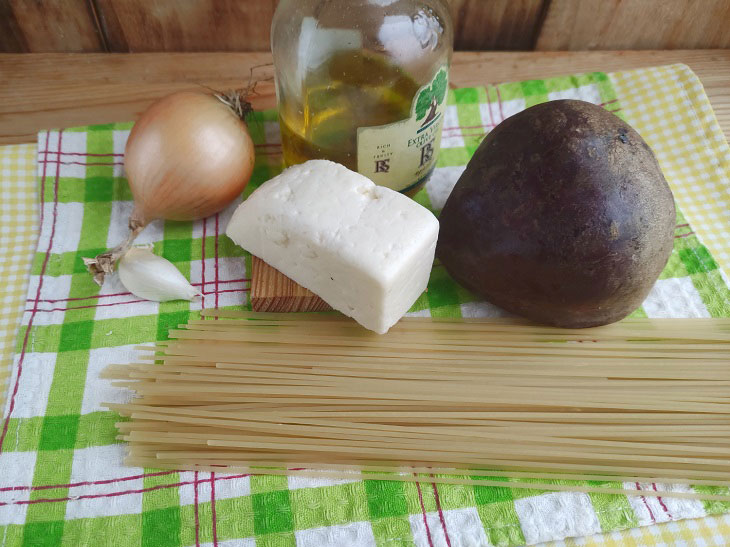 How to cook:
1. Clean the beets. Grate it on a fine grater, put it in a pan. Add finely chopped garlic and onion. At the same time boil water in a large saucepan. Add salt, bay leaf, cook spaghetti according to package instructions.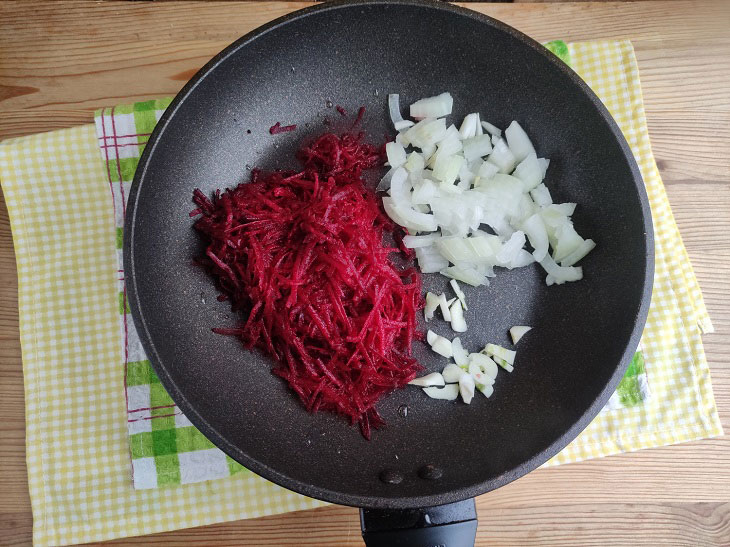 2. Add olive oil to the pan, fry the vegetables for three to four minutes until translucent. Add one ladleful of water in which spaghetti is boiled. Simmer vegetables over low heat until soft for two to three minutes.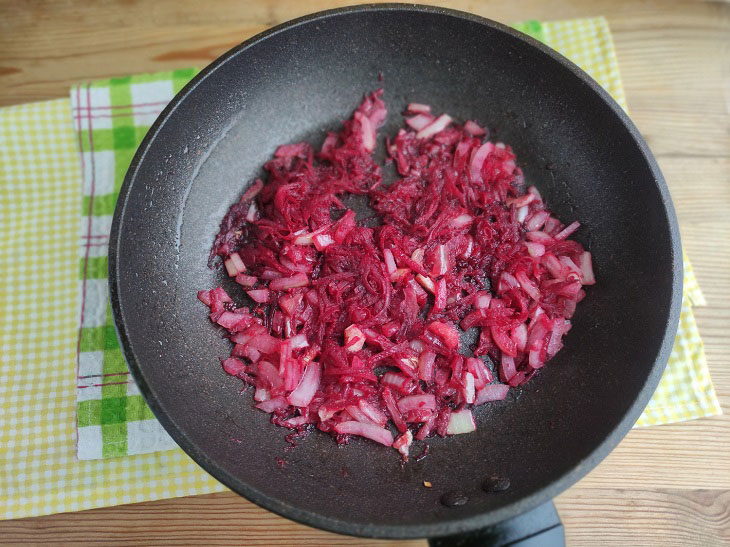 3. Place beetroot, onion and garlic in a bowl. Blend vegetables in a blender until smooth. Return it to the skillet.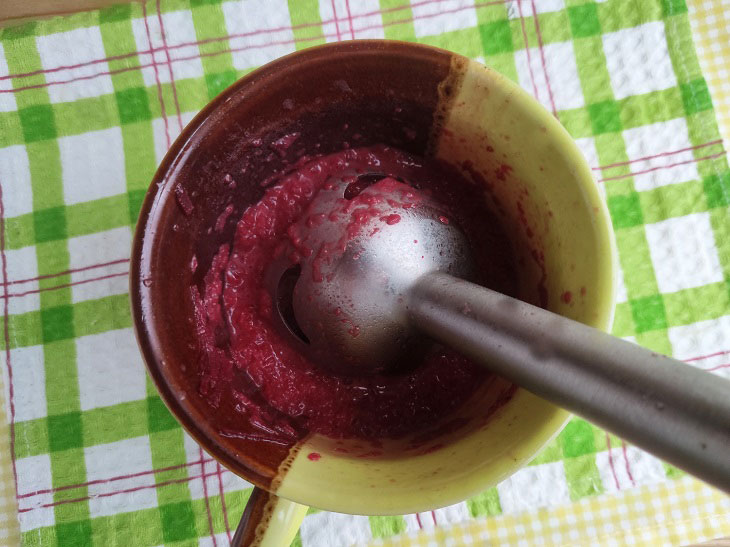 4. Throw the boiled spaghetti in a colander, rinse in running water.
5. Put the pasta in the pan, salt, pepper and mix with the beetroot sauce. Warm up the dish.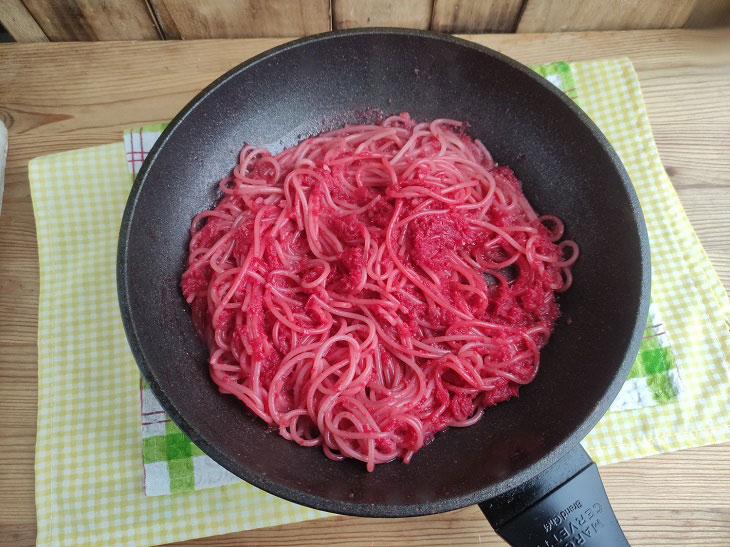 6. Transfer the pasta to a serving plate, top with the cheese cut into medium cubes. Garnish the dish with parsley leaves and hot peppers of a bright color.
Delicious unusual pasta with beetroot sauce looks very bright. The dish is sure to attract the attention of all your relatives and guests. Pasta is better not to store and cook in small portions.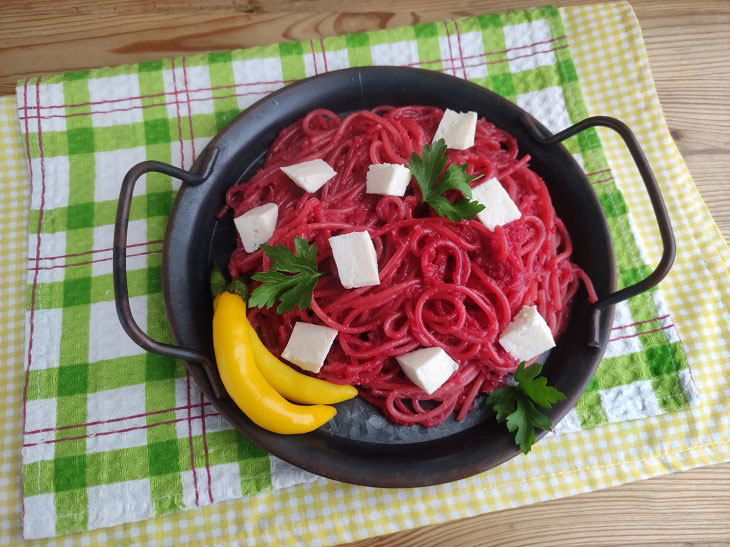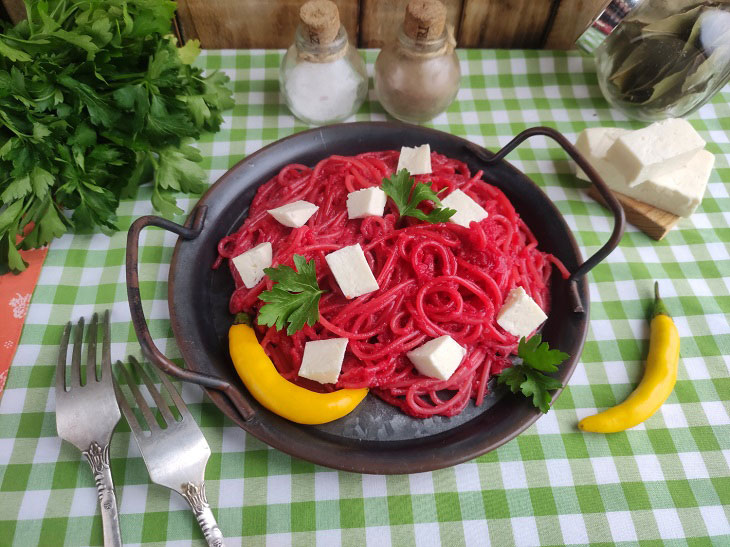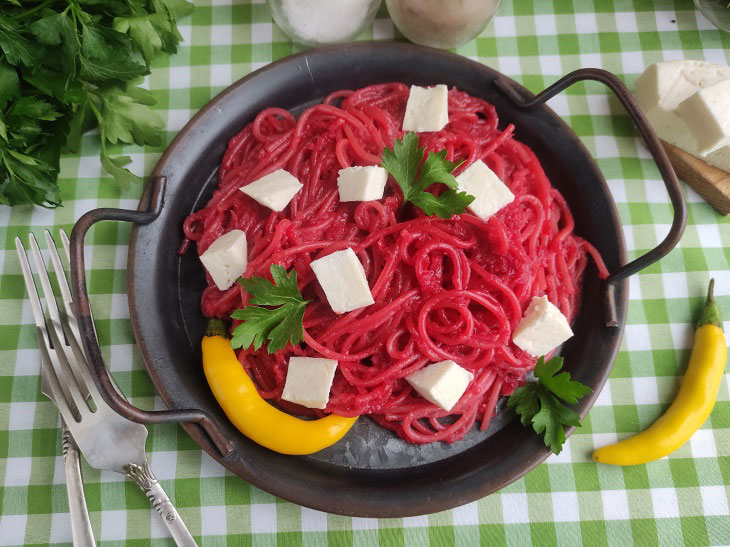 Bon appetit!