Casserole is a very popular dish when it comes to a hearty dinner for the whole family. As a rule, such dishes are not prepared very quickly – it takes time for all the ingredients to bake.
Today we want to bring to your attention an excellent version of a casserole, which uses canned tuna as the main ingredient. If you are a lover of fish dishes, then you should definitely try to cook this dish in your kitchen.
Fragrant, under the cheese crust and with juicy tomatoes that perfectly complement the taste of rice. Such a casserole turns out to be quite satisfying, and completely inexpensive, if we take into account the cost of the products.
Ingredients:
Tuna in oil – 1 can.
Rice round grain or crushed – 100 g.
Small tomato – 70 g.
Cheese Russian – 100 g.
Milk or cream – 1 tbsp.
Chicken eggs – 2 pcs.
Greens, turnip, spices – to your taste.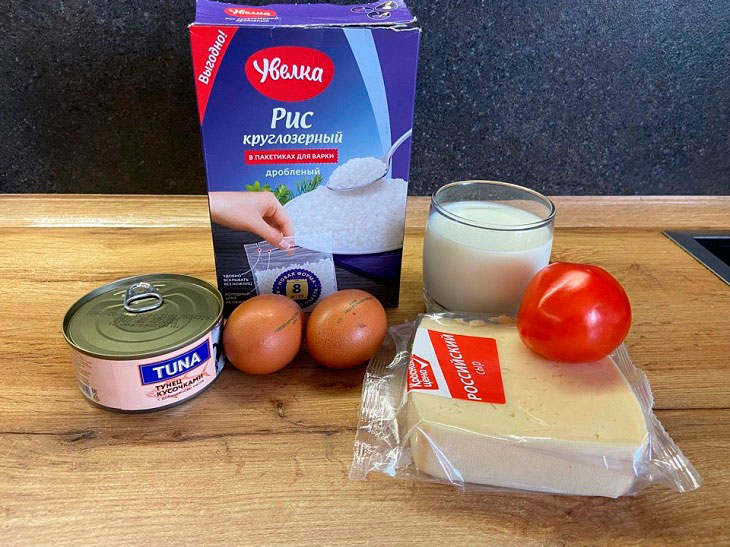 How to cook:
1. First you need to boil the rice. It is very convenient to cook cereals packaged in special bags for cooking – in this case, the dishes remain clean and you just have to pour the finished cooked cereal into a bowl. Add the tuna to the bowl of boiled rice and mash well with a fork. After that, mix everything well. You should get a homogeneous rice-fish mass.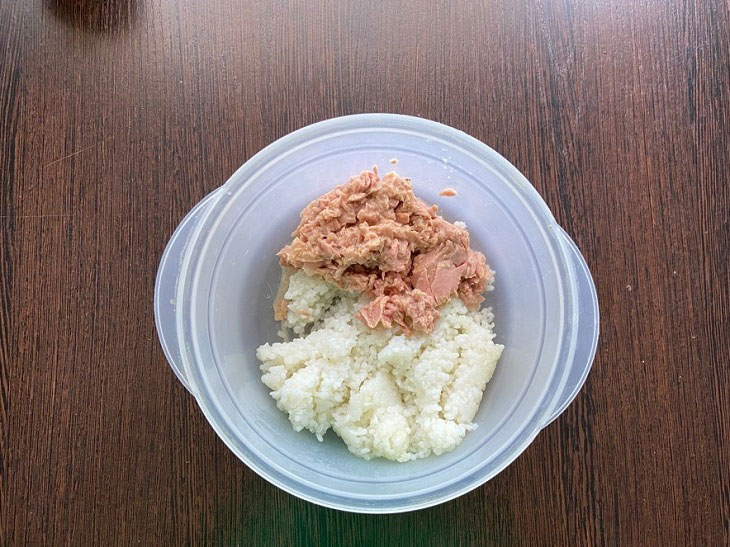 2. Cheese is required to take proven quality, the Russian variety is very suitable. It must be grated on a regular or Korean grater. Tomatoes need to be washed and cut into slices.
If you decide to add greens, then you also need to cut or defrost it if you have a frozen product.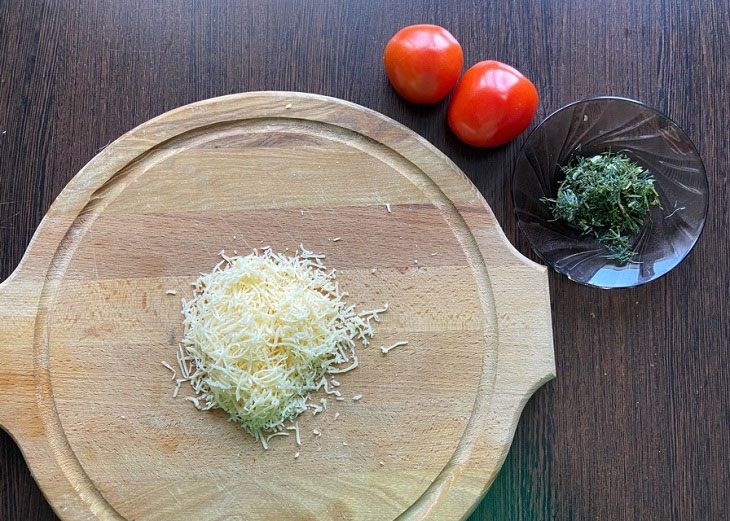 3. In another dish, you will need to fill. To do this, mix chicken eggs, milk and half of the total amount of cheese.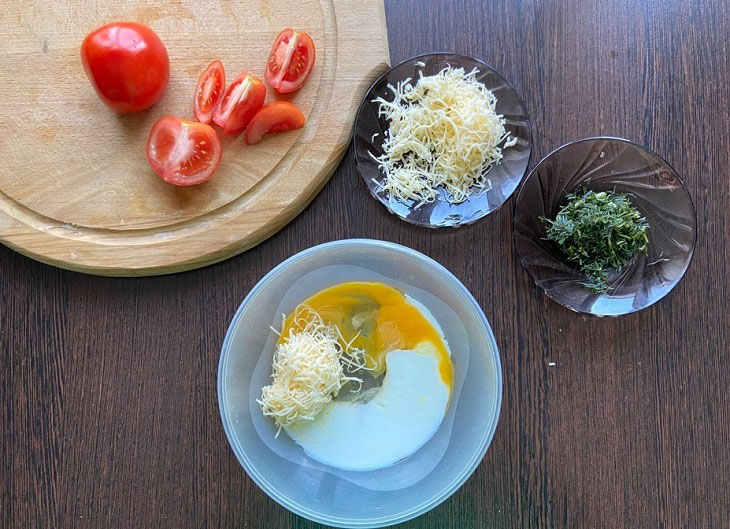 4. Mix the filling, and then add spices to it. A mixture of peppers and paprika complements the taste very well.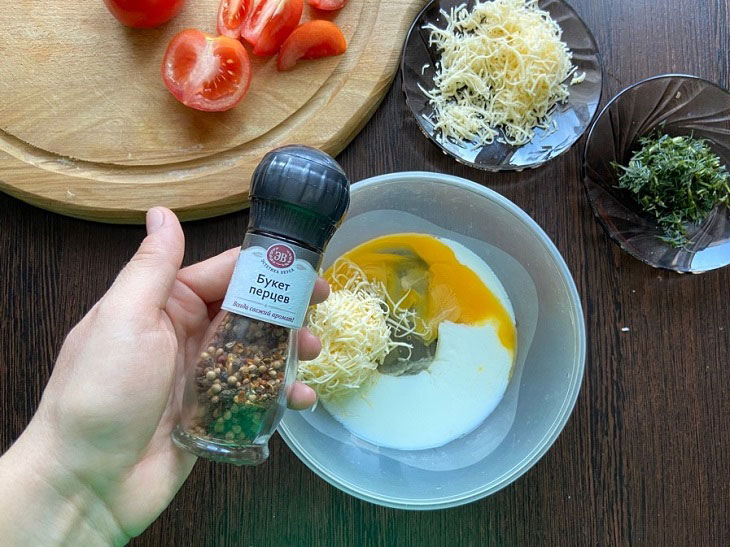 5. Don't forget the salt too. It is best to choose iodized.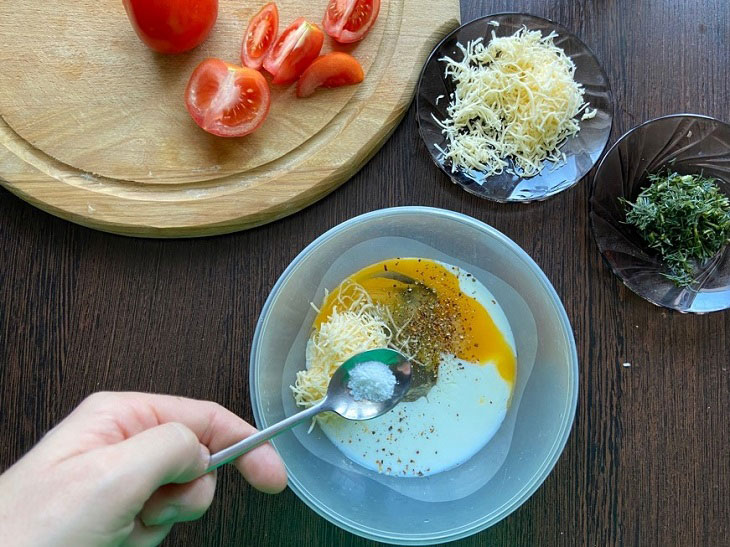 6. For cooking, you can use both one large form, and small ones made of foil.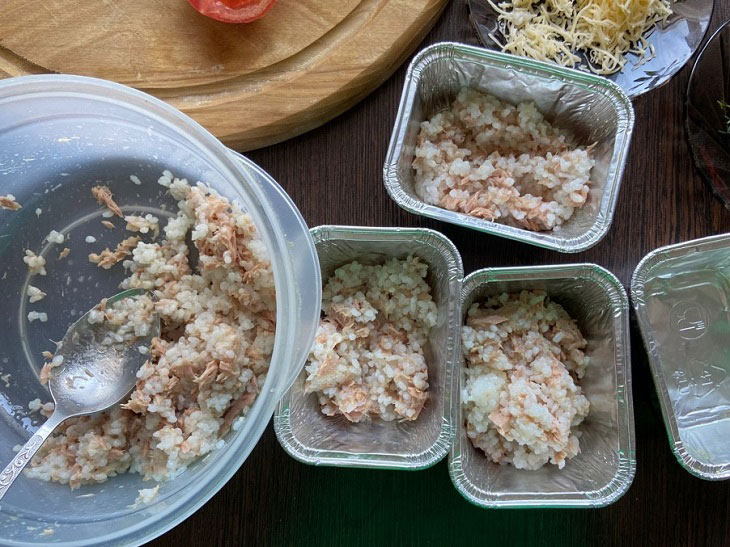 7. Put a piece of rice with tuna in each form, put slices of tomato on top and pour over everything with egg filling. At this stage, you can also add chopped greens or chopped onions.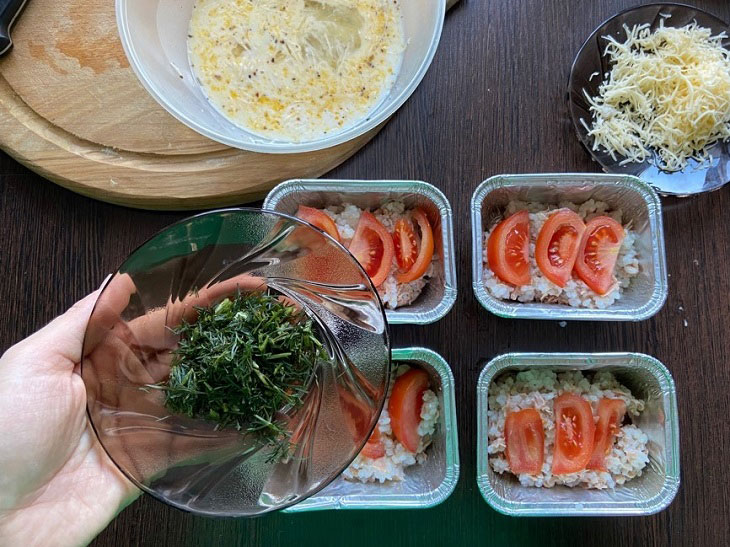 8. Sprinkle the rest of the grated cheese on top and send to the preheated oven. Wait fifteen minutes for the cheese to melt and brown. Now you can serve.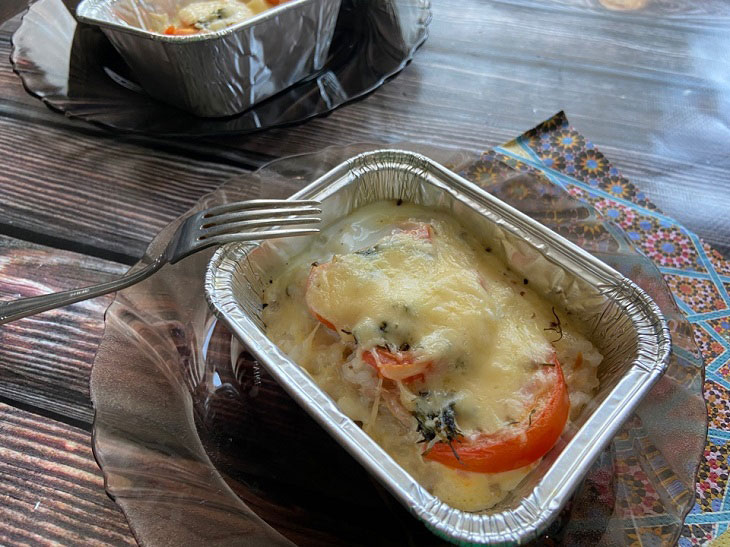 Bon appetit!