A hearty, healthy homemade dish – a casserole of two types of cabbage and chicken fillet is suitable for serving for lunch or a late dinner.
The dish is prepared with minimal heat treatment, without excess fat and is suitable for children's and diet menus. The meat component is chicken fillet or pulp. If desired, you can use turkey analogues.
For the recipe, choose brightly colored broccoli and firm cauliflower without black spots. For pouring, fat (21%) sour cream or homemade cream is required. For the recipe you will need low-melting cheese with a classic taste. For baking, use a suitable ceramic or metal dish with sides and a non-stick coating. The composition and quantity of spices can be varied.
We recommend adding cumin to the dish, it improves the absorption of the dish with cabbage.
Ingredients:
Chicken fillet – 140 g.
Broccoli cabbage – 160 g.
Cauliflower – 130 g.
Vegetable oil – 25 ml.
Eggs – 2 pcs.
Sour cream – 60 ml.
Russian cheese – 70 g.
Cumin – 2 g.
Nutmeg – 1 g.
Coriander – 1 g.
Salt, pepper – to taste.
Microgreens of peas, cherry tomatoes – for serving.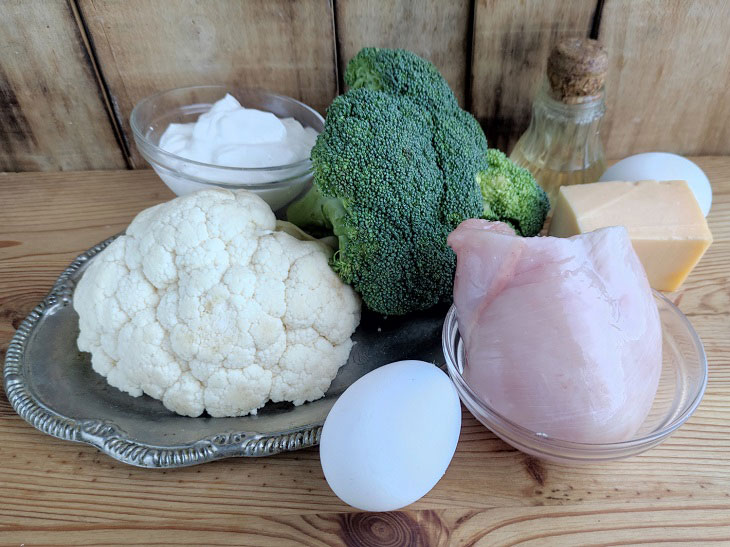 How to cook:
1. Heat oil in a frying pan. Put the chicken fillet cut into small cubes, fry until golden brown. Salt, pepper and sprinkle the meat with spices.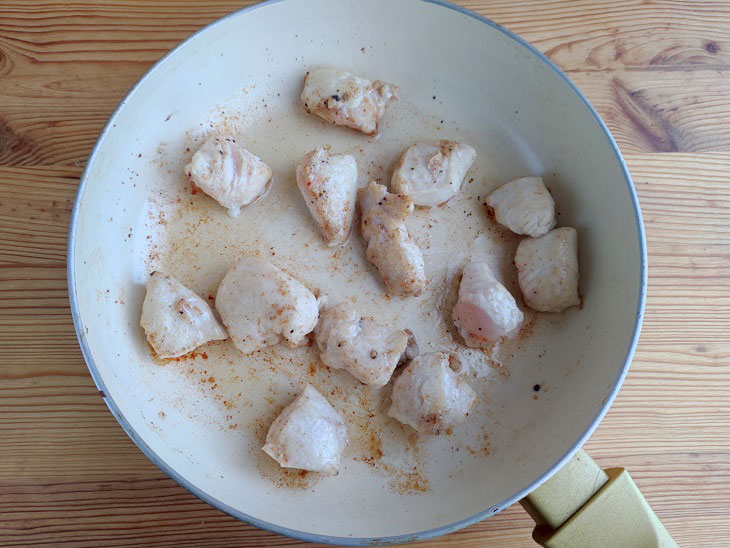 2. For cauliflower and broccoli, cut tough stems, disassemble into small pieces, wash in water and put in a bowl.
3. Add 50 ml of water, a pinch of salt. Cover the bowl with a lid and cook in the microwave for about 4 minutes.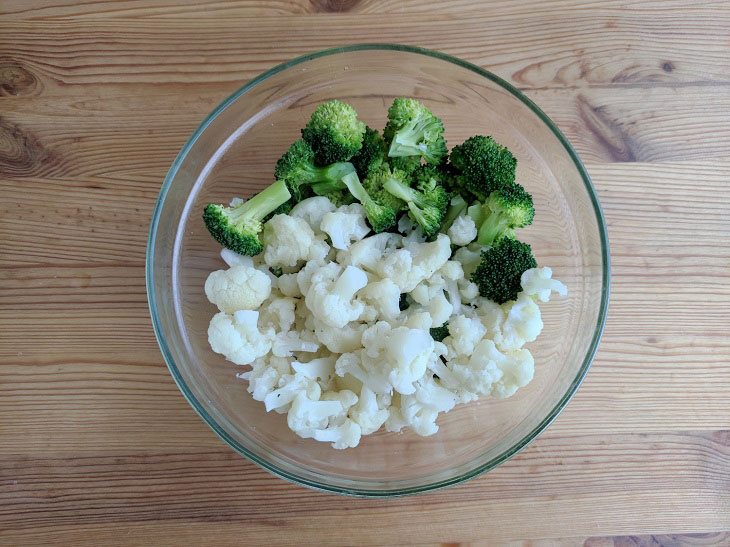 4. Beat sour cream with salt, pepper and eggs until smooth.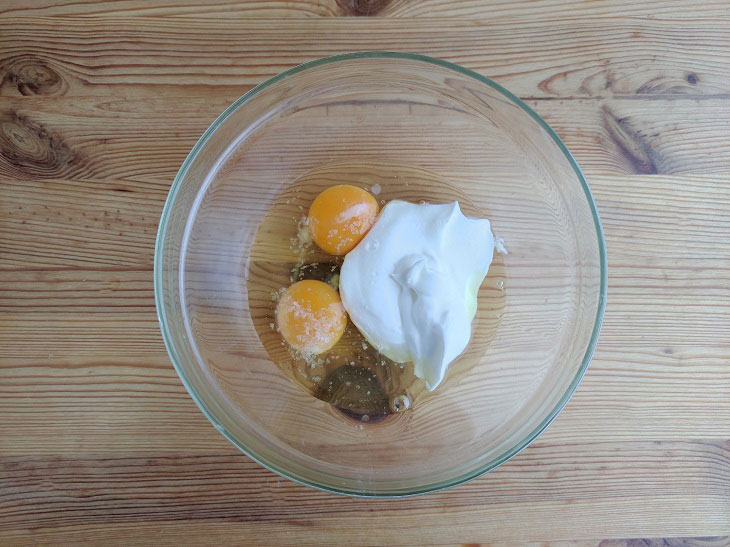 5. Lubricate the ceramic mold with vegetable oil. Put the prepared cauliflower, broccoli and chicken fillet into the dish.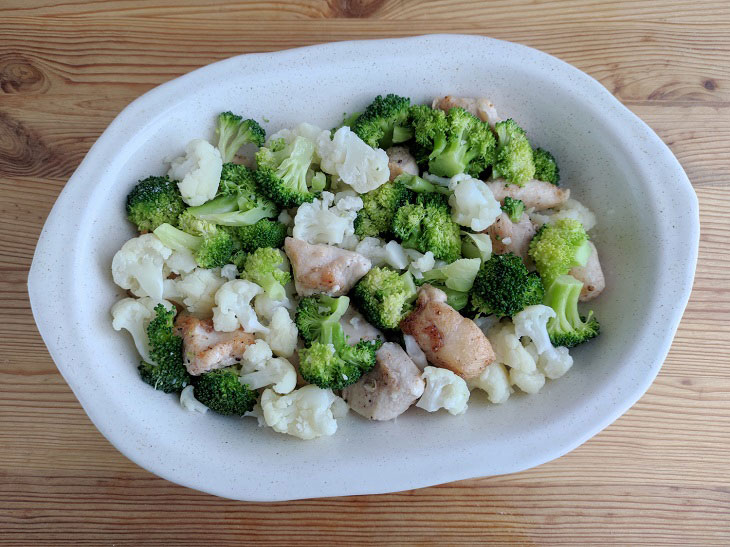 6. Pour spices, pour the filling onto the contents of the form.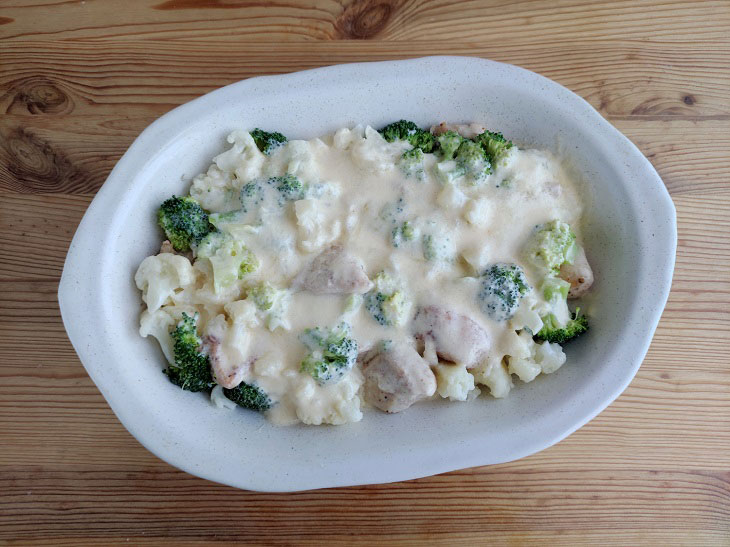 7. Grind the cheese with a coarse grater and put it on top of the filling. Cook the casserole in the oven, heated to a temperature of 200 degrees for about 25-30 minutes.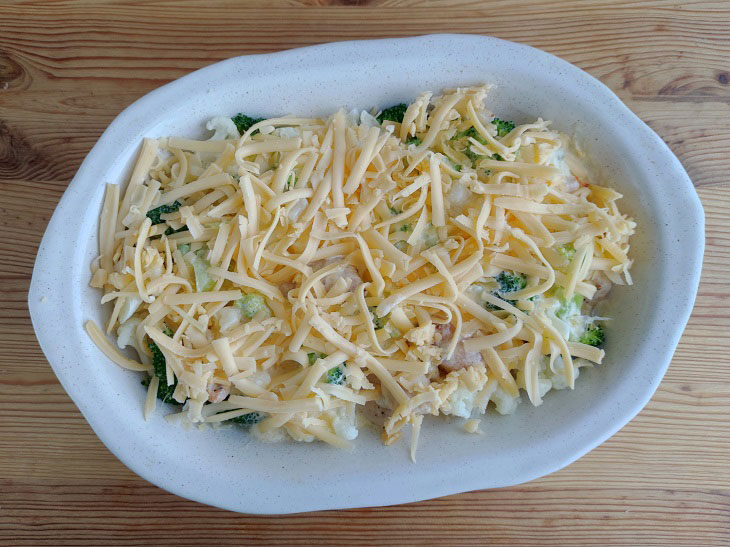 8. Decorate the finished casserole with sprigs of microgreens of peas and halves of cherry tomatoes.
A delicious tender casserole looks appetizing, has a pleasant taste, an interesting structure and a ruddy cheese crust. You can supplement the serving with fresh bread or cereals.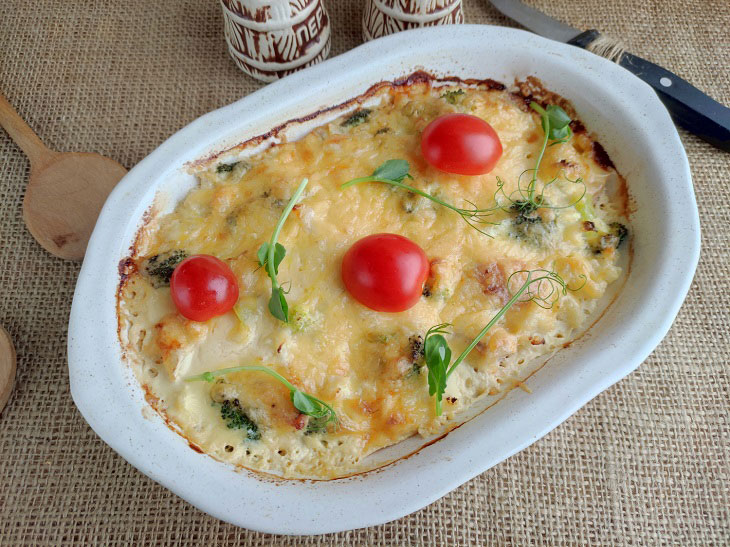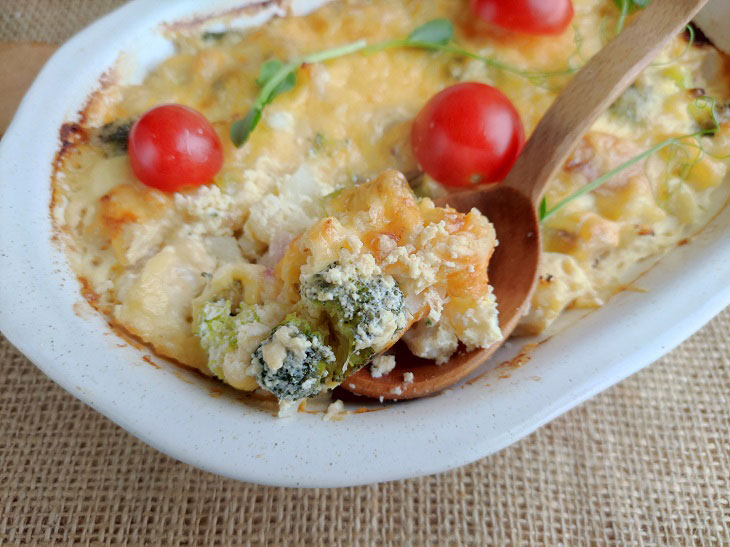 Bon appetit!