Chicken Provence in the oven is a hearty and tasty dish for the whole family. It is prepared very simply and easily, without problems. The main thing is to marinate chicken meat and bake it with vegetables and olives in the oven. The spices that are used for the recipe are of great importance. Dried Provencal herbs are the highlight of this dish. They are ideally combined with chicken meat and make it fragrant and tasty. Definitely give this chicken a try.
Ingredients:
Chicken meat (any parts) – 450-500 g.
Tomatoes – 200 g.
Onion – 80 g.
Black olives, pitted – 100-150 g.
Olive oil – 50-60 g.
Garlic – 1-2 cloves.
Provence herbs – 1 tsp
Salt, black pepper – to taste.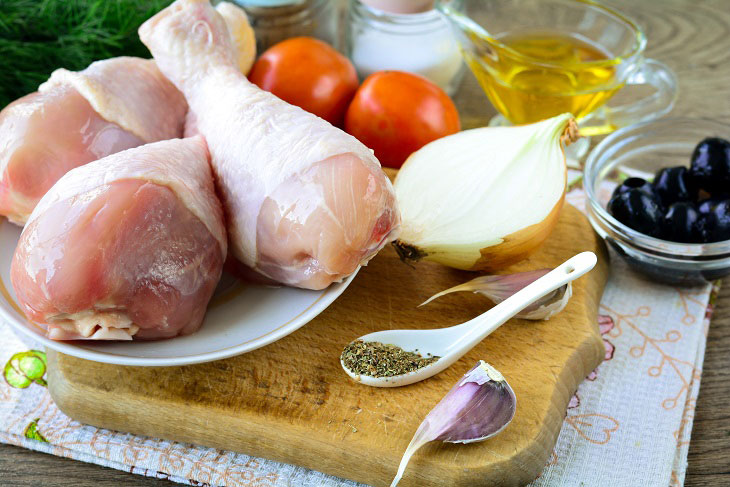 How to cook:
1. First of all, prepare the chicken. For the recipe, use any parts, we took the drumsticks. You can also use chicken wings or thighs. Put the washed and dried chicken drumsticks on napkins in a bowl, salt and pepper on all sides.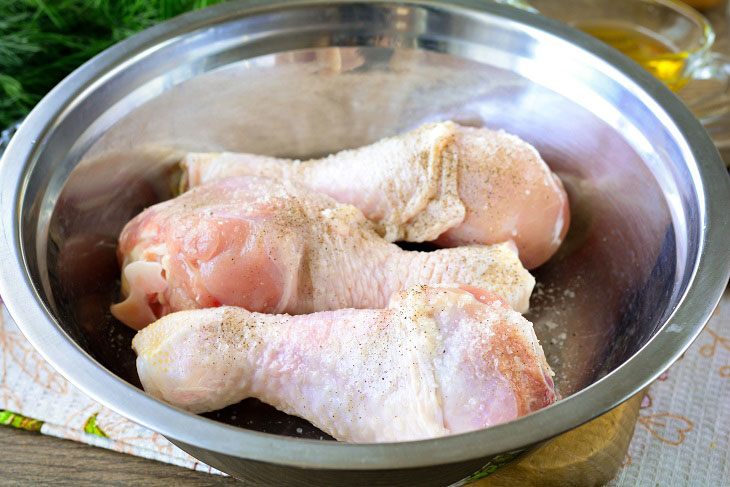 2. In a separate bowl, prepare the marinade – pour in olive oil, mix with Provence herbs.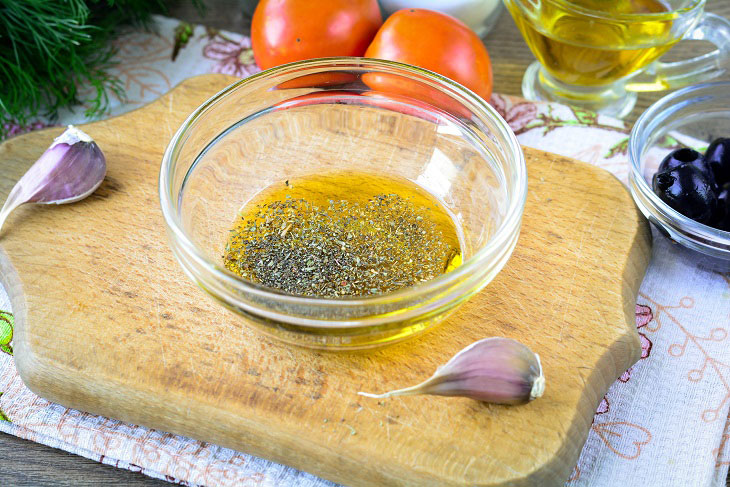 3. Squeeze the garlic cloves through the garlic, mix the marinade.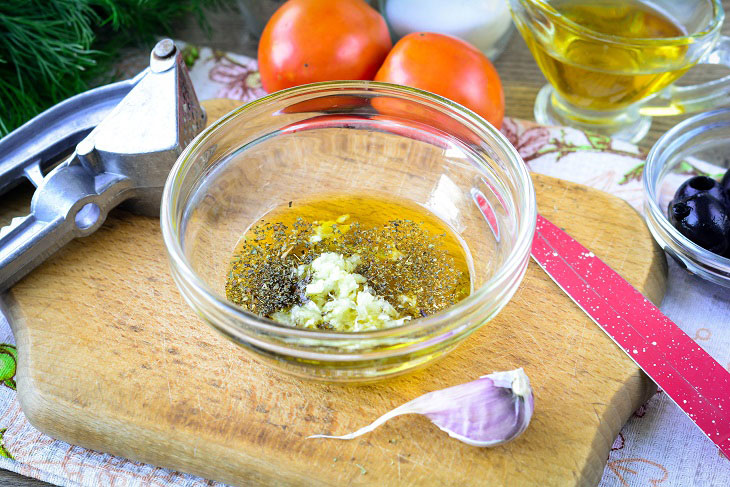 4. Lubricate the chicken meat with marinade on all sides, leave to marinate on the table for 30-40 minutes.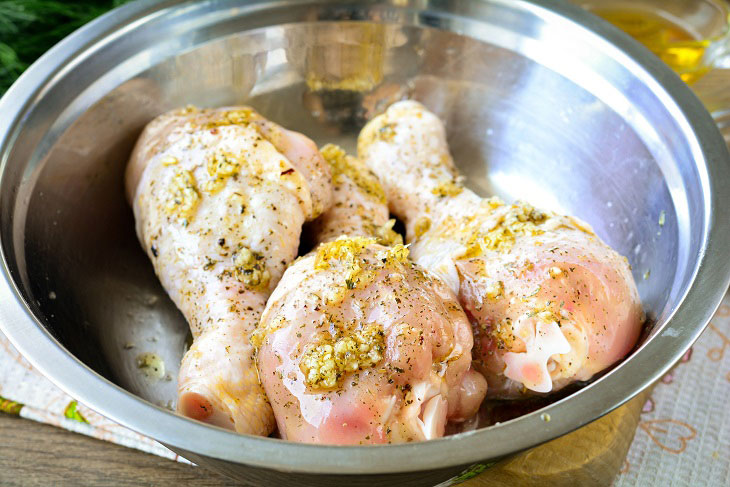 5. Time has passed, the chicken is well marinated, put the chicken drumsticks in a refractory baking dish.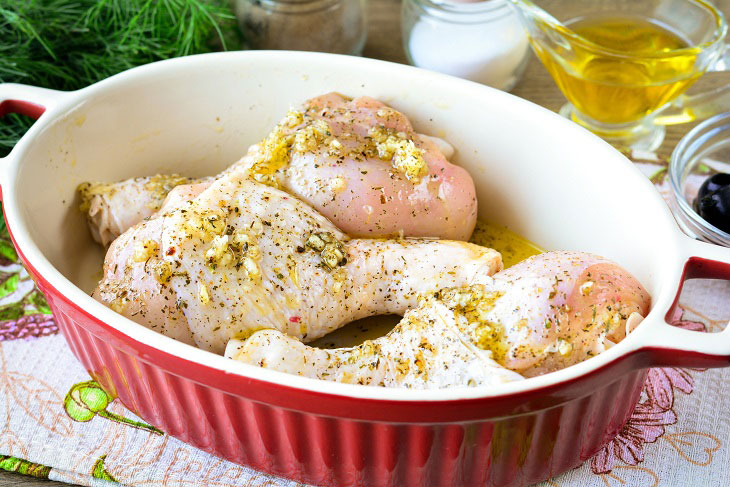 6. Cut the tomatoes into small slices, cut the onions into half rings or quarters.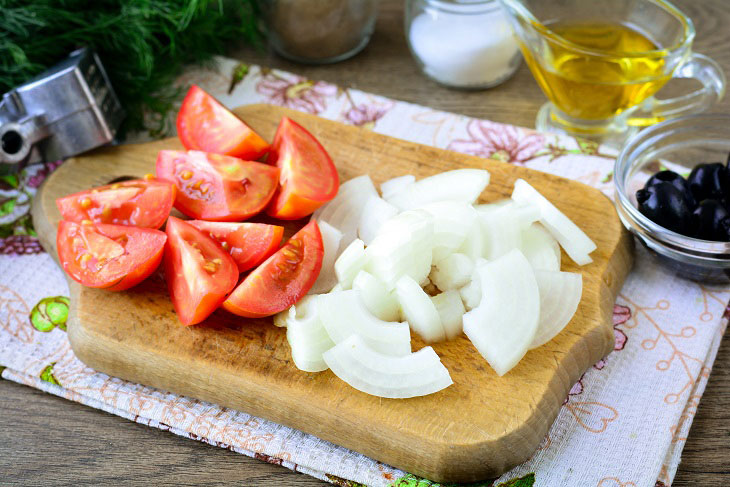 7. Put the vegetables between the chicken meat.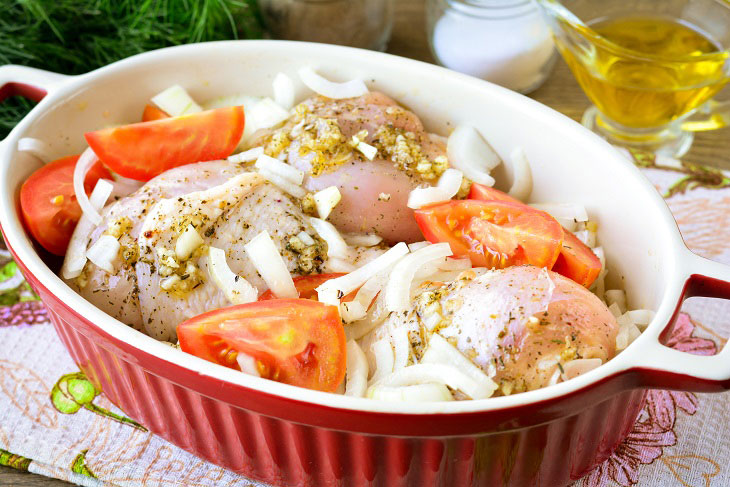 8. Cut the olives into rings.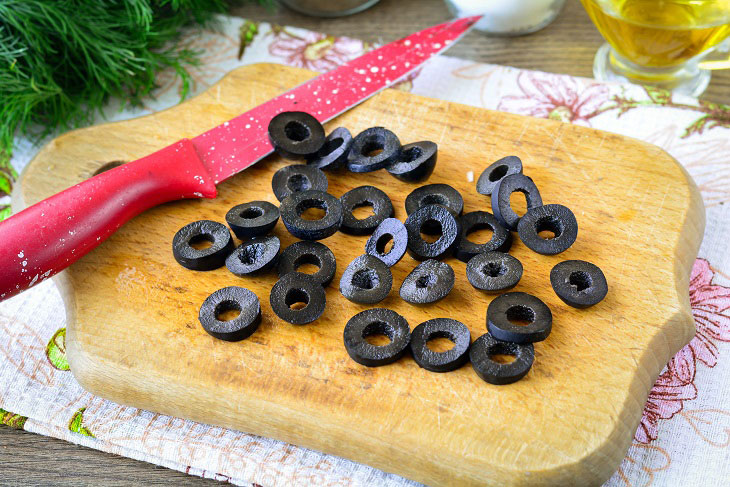 9. Sprinkle the chicken with pieces of olives – it will turn out tasty and piquant. Send the form with meat to the oven.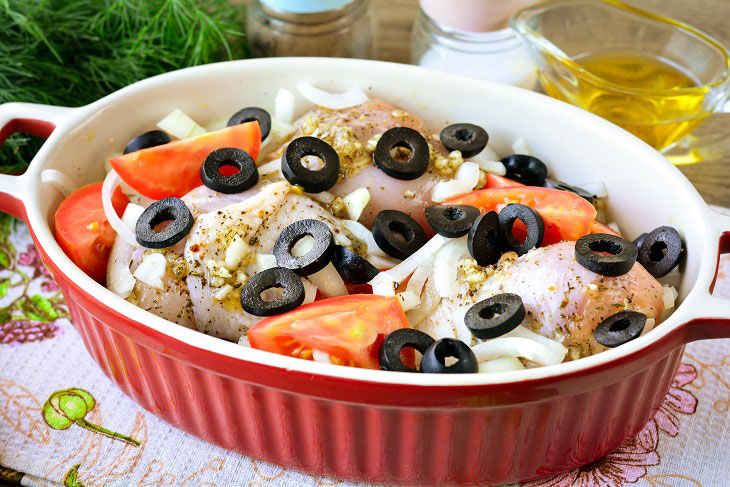 10. Roast the meat for 40-45 minutes until the chicken is completely tender and cooked through.
Vegetables will give juice to meat, the chicken will turn out juicy and with a slight sourness.
Serve the finished dish hot. Such meat can become a complete dinner for your family. Serve on its own or with any side dish – spaghetti or boiled rice.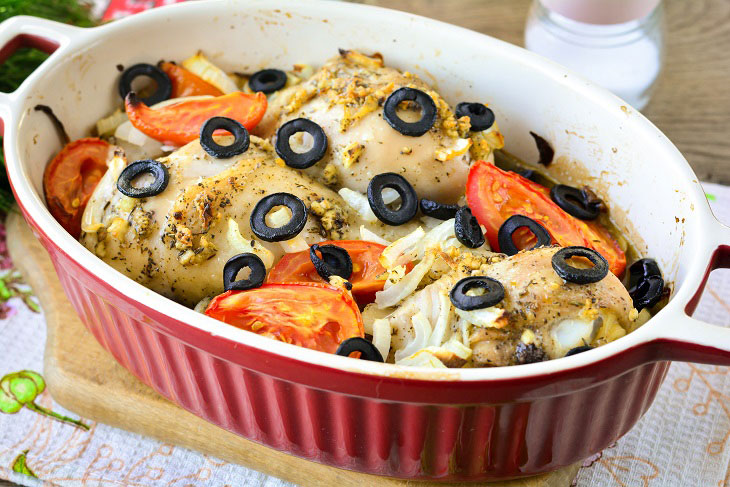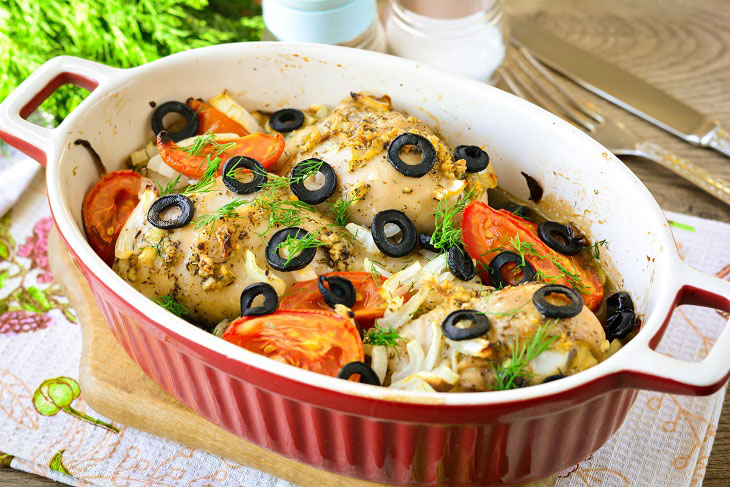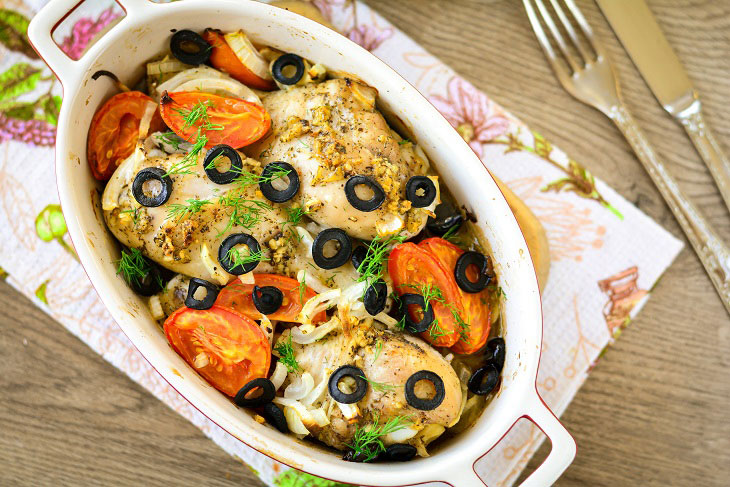 Enjoy your meal!