We are used to eating juicy cauliflower in summer and early autumn. Maybe someone when, of course, it happens that all year round on the table. There are many preparations for preserving cauliflower for the winter. One of them is the preservation of cabbage in tomato juice. If you like this vegetable, be sure to cook it. Cabbage is firm, not boiled soft. In addition, we still have tomato juice left, we can add it to the frying for borscht or goulash. The main thing is to buy a beautiful white cauliflower.
Ingredients:
Cauliflower – 500 g.
Tomatoes – 500 g.
Bulgarian pepper – 1 pc.
Dried dill – 1/2 tsp
Hot pepper – 3 rings.
Ground paprika, a mixture of ground peppers – to taste.
Salt – 1 tbsp. l.
Vinegar 9% – 3 tbsp. l.
How to cook:
1. We spread fresh, fragrant, beautiful cauliflower on the countertop. All her leaves are green, not sluggish, which means cabbage is of good quality.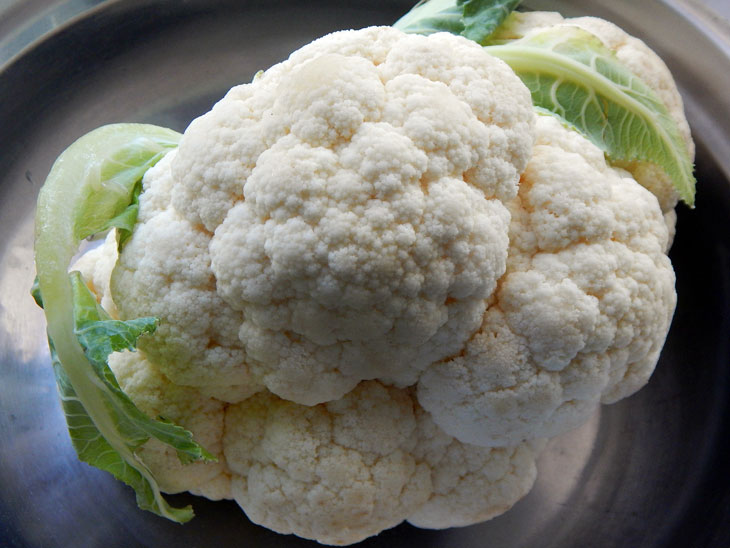 2. For tomato filling, we need juicy tomatoes and one bell pepper. We wash vegetables and cabbage in cool water three times.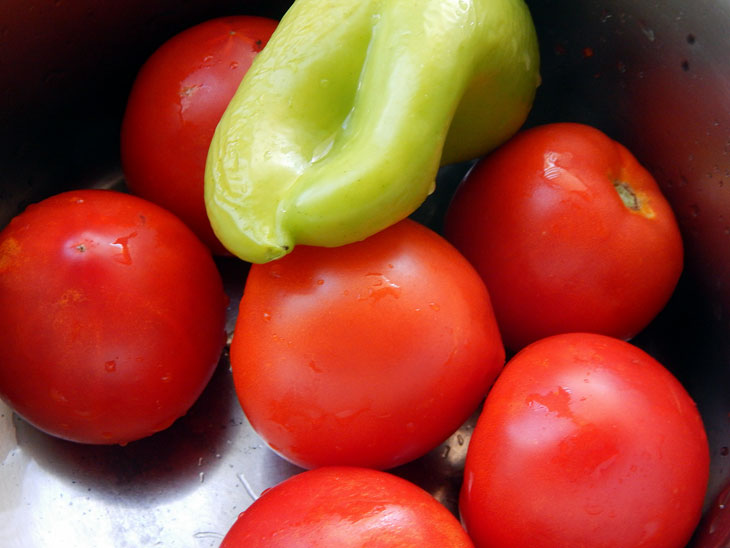 3. First, let's make the fill for the cabbage. Cut the tomatoes into 4 parts, you can not cut the stem. Pour immediately into a bowl. Bulgarian pepper cut into large pieces, without seeds. Pour pepper and tomato into a saucepan, add a little hot pepper, salt and dried dill with ground paprika. You can also add a mixture of ground peppers.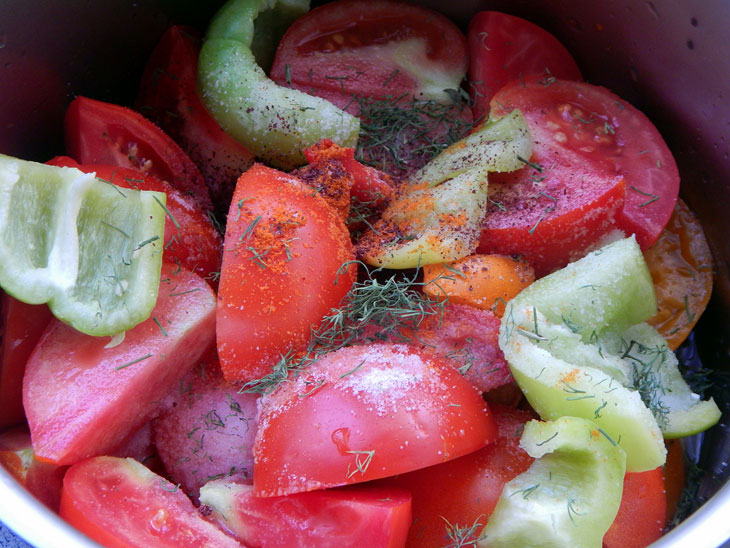 4. Add another half cup of water to the vegetables. Close the pan with a lid, boil the vegetables over low heat for 15 minutes.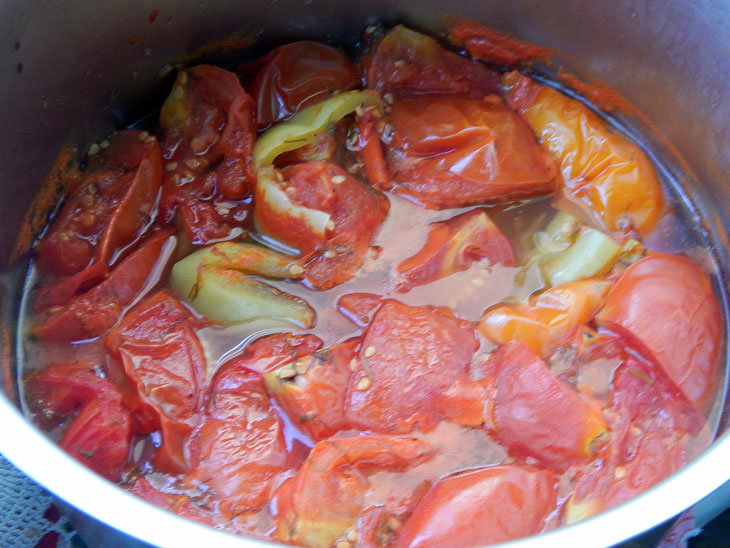 5. We take a blender, grind the vegetables into a tomato sauce.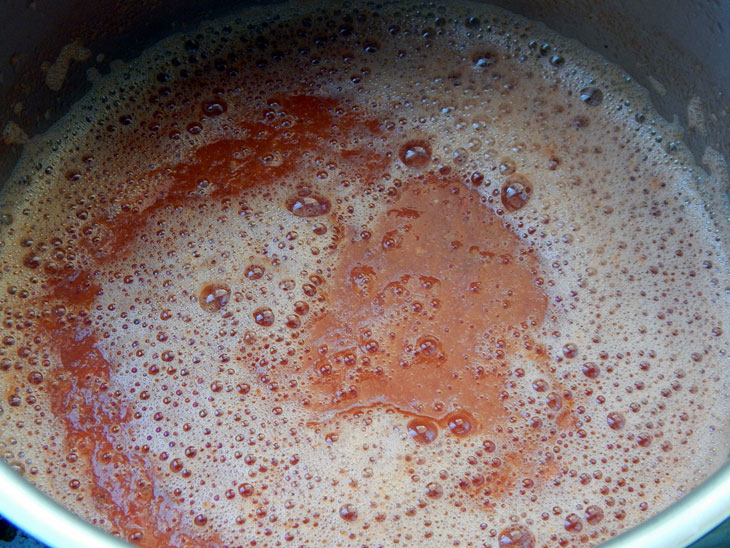 6. Immediately cut the cauliflower into small inflorescences so that it is convenient to prick with a fork and eat. Pour the pieces of cauliflower into the hot tomato sauce.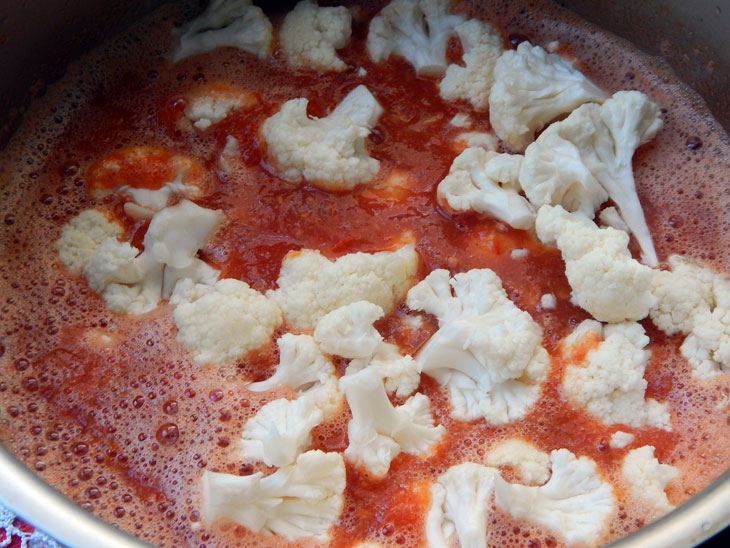 7. Mix them and boil over low heat after boiling for another 10 minutes. Then add vinegar, boil for a couple of minutes and turn off the heat.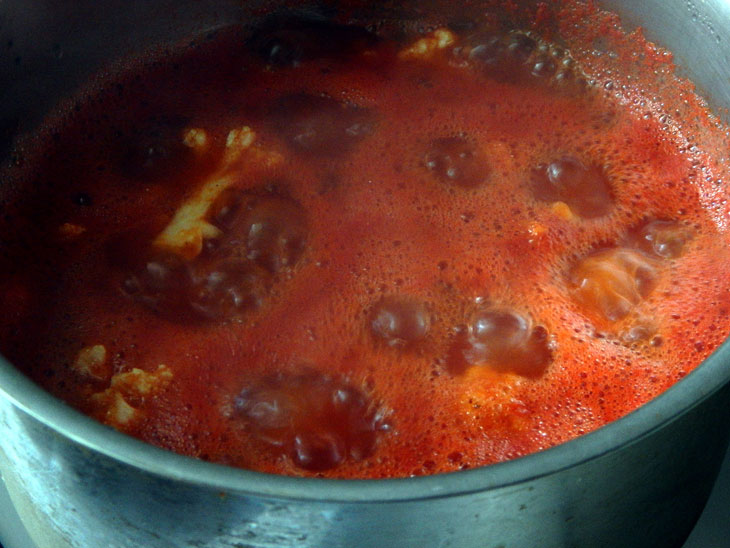 8. We put cauliflower in tomato sauce in pre-prepared sterile jars.
9. We roll up the conservation as usual with lids for blanks for the winter. Take the conservation key, you will need it. We cover all the jars with a thick towel so that they stay warmer and longer.
Fragrant cauliflower in tomato juice is a great snack at any time of the year. If you do not want to preserve for the winter, you will eat it right away, let it marinate one more day, and you can try it.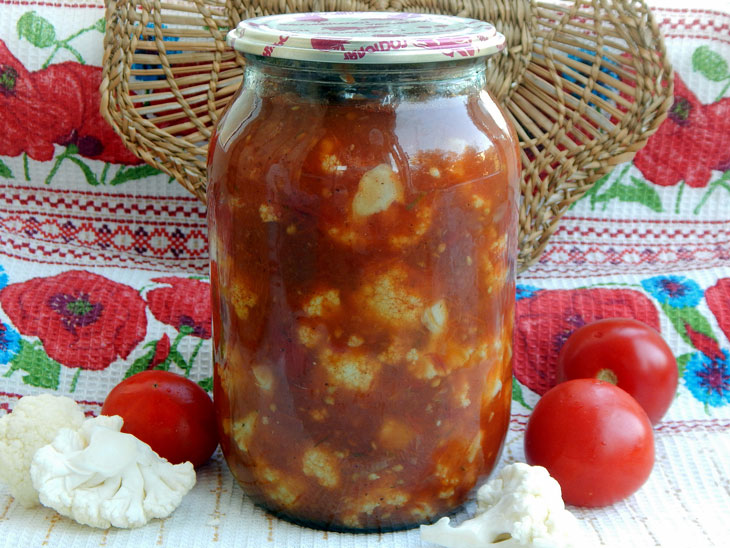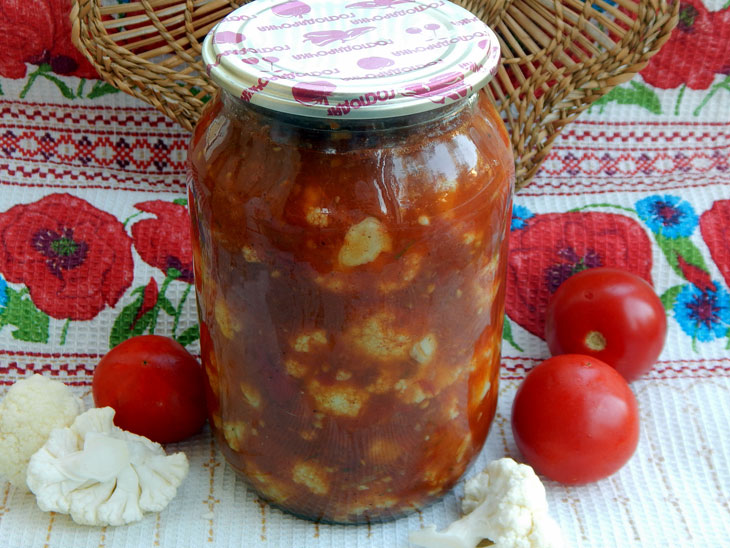 Enjoy your meal!