While summer is still in full swing, it is imperative to have time to make the most delicious preparations in order to enjoy them throughout the long and cold winter. Jam lovers know that it can be made from almost any berries and fruits that are only in our garden.
Delicious yellow cherry plum makes an original and very fragrant dessert. Cherry plum jam is not only very tasty, but also very simple and quick to cook, there is no need to boil in several passes. To taste, the jam turns out with sourness, with a pleasant plum smell, it can even be used as a filling for any homemade pastry.
Ingredients:
Cherry plum yellow – 330-350 g.
Water – 40-50 ml.
Sugar – 100 g.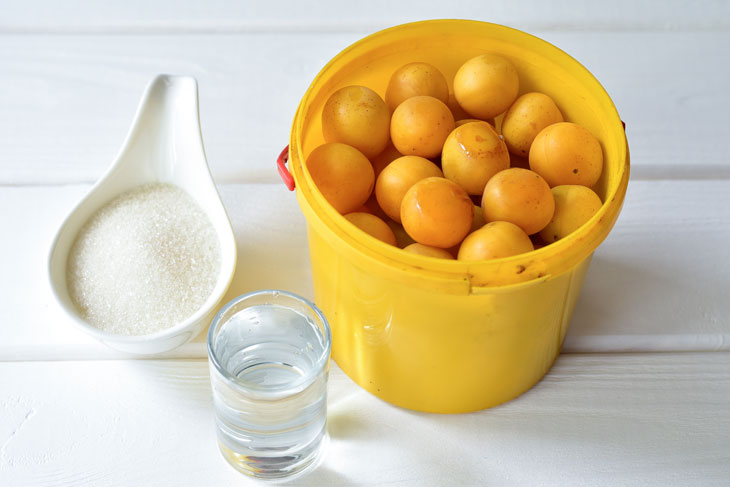 How to cook:
1. The most important condition for the jam to be stored for a long time all winter is to roll it into a sterile jar, which must be prepared in advance. To do this, wash it with soda or dish detergent, dry it and sterilize it in a way convenient for you. The lid should also be sterilized, for this you need to put it in water and put on fire, boil for a couple of minutes and set aside. When the jar with a lid is ready, you can proceed directly to the preparation of jam.
Sort and wash the cherry plum, remove all tails. Pay attention to the fact that there should not be rotten fruits. Put all the fruits in a bowl in which it will be convenient to make jam.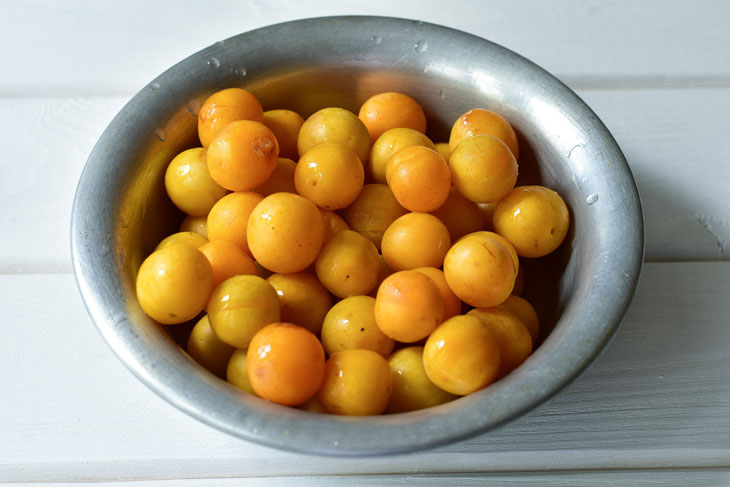 2. Pour in the required amount of water.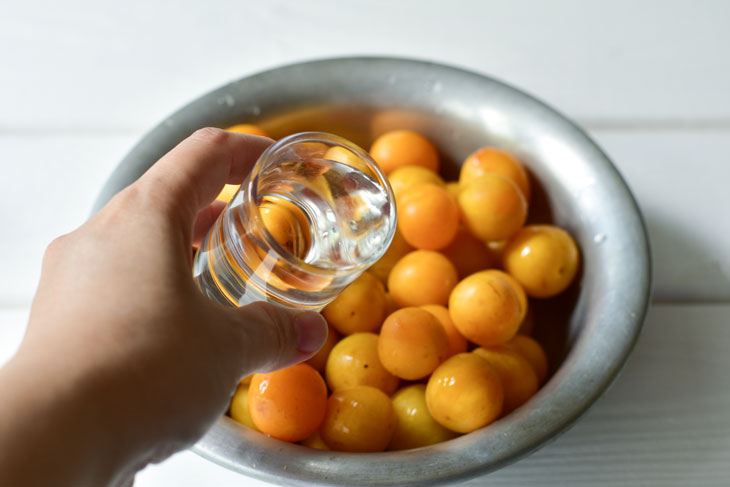 3. Then add sugar. Stir.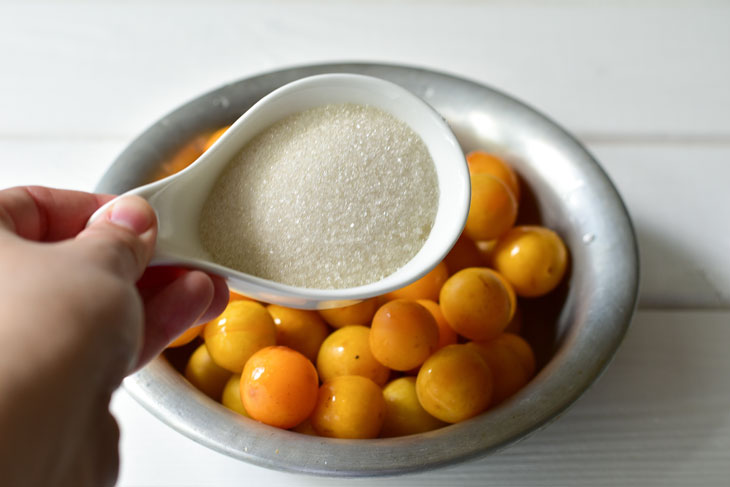 4. Put a bowl of cherry plum on the fire, it will start to heat up, start the juice, and the sugar will begin to dissolve. Next, when the jam boils, reduce the heat to a minimum and stir constantly. Foam will appear on the surface, be sure to remove it immediately. Boil the jam for thirty minutes.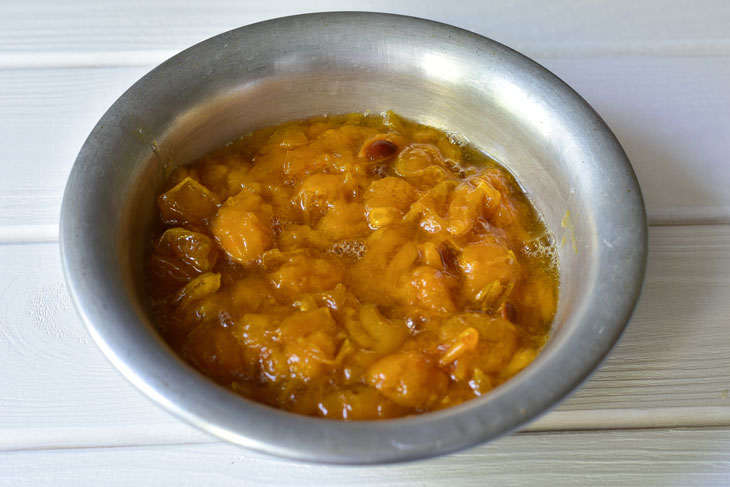 5. After that, pour hot into a sterile jar and roll up the lid.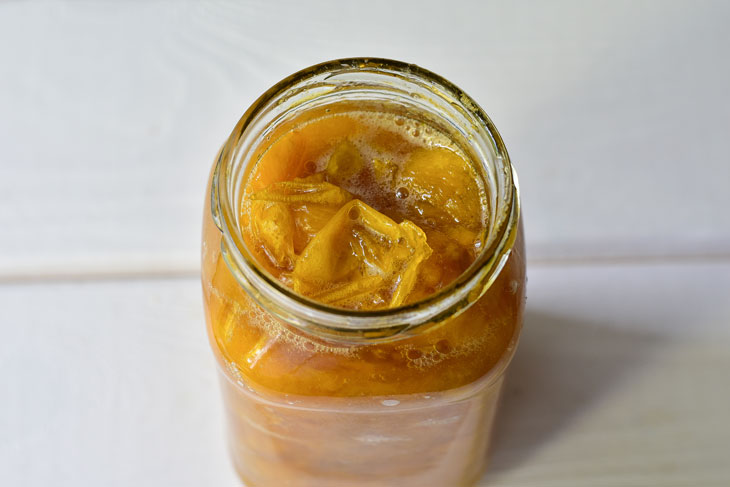 6. Turn the jar upside down on a warm blanket and wrap it in it. After the jar of jam has completely cooled, it can be removed for storage in the pantry.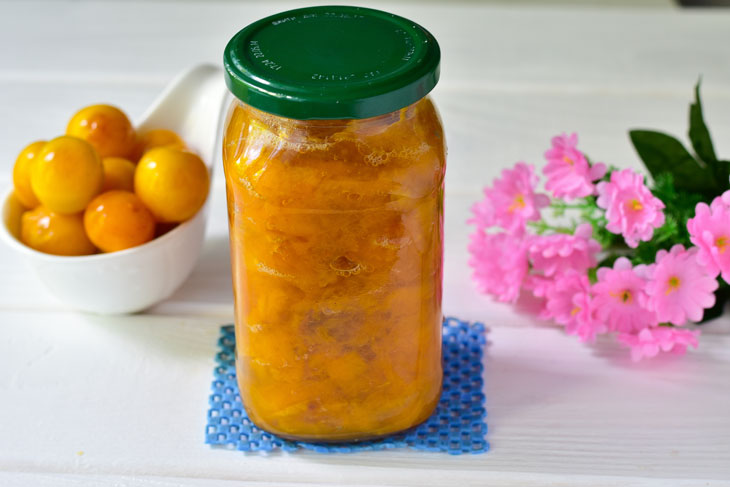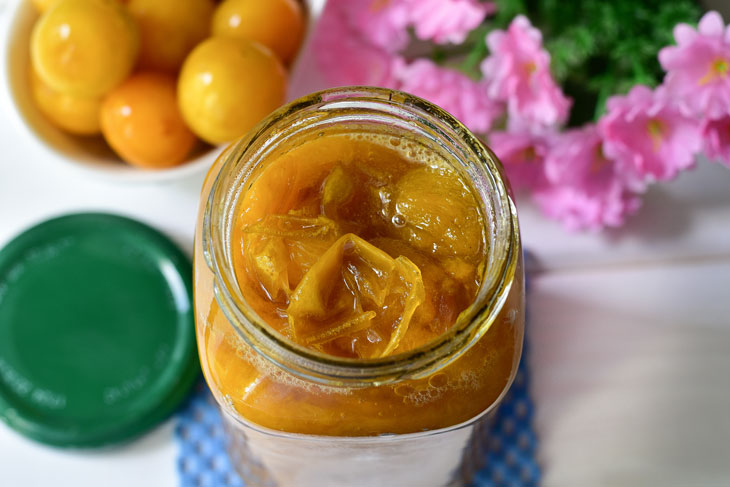 Enjoy your meal!