Georgian chicken chakhokhbili is a great option for lunch or dinner, the meat is so tender that it easily moves away from the b1. The most affordable ingredients are needed, however, in order to get a real "Georgian" taste and aroma, it is necessary to use specific spices and spices. This includes ground coriander, suneli hops, you can basil (dried).
Ingredients:
Chicken thighs – 5-6 pcs.
Chicken broth – 200 ml.
Tomato paste – 1.2 tbsp. l.
Tomatoes – 2 pcs.
Salt – ½ tsp
Ground coriander – 1/3 tsp
Suneli hops – 1/5 tsp
Bulb – 1 pc.
Butter – 35 g.
Garlic – 2 cloves.
Fresh parsley – 5-6 sprigs.
How to cook:
1. Wash the chicken pieces under running water. Cut off any excess with a sharp knife. The skin can also be removed. Particularly large pieces can be cut into several pieces.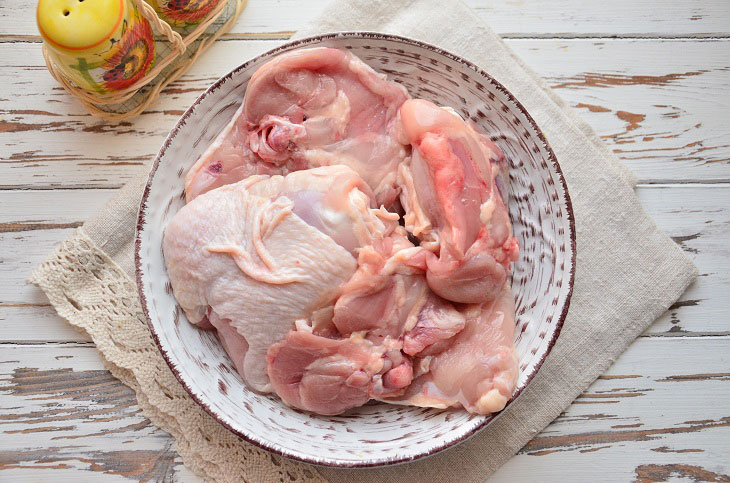 2. Clean the onion and garlic. Chop the onion into half rings, cut the garlic into slices or strips.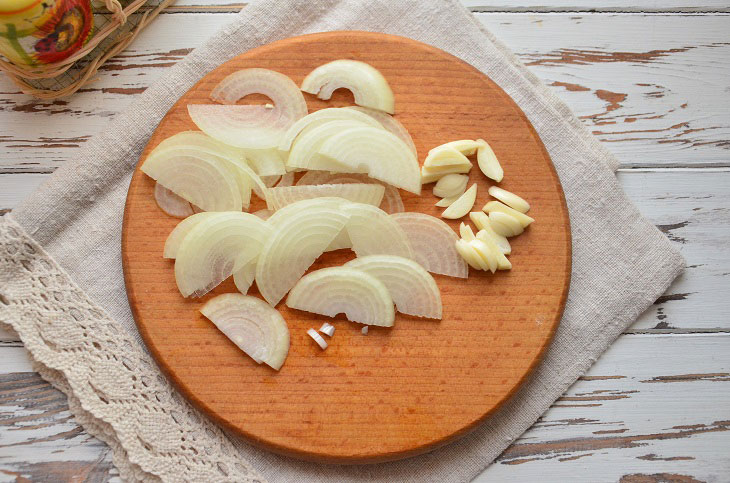 3. Saute the onion and garlic in the melted butter over low heat, no more than 3 minutes. To prevent the vegetables from burning, you need to stir them.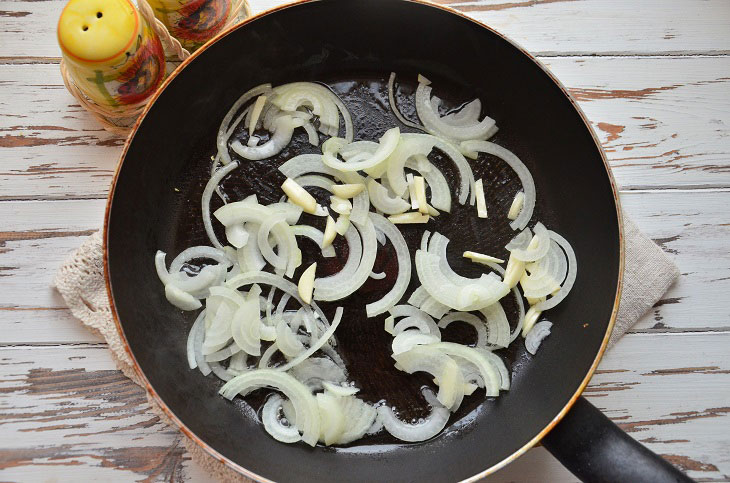 4. After a few minutes, add the chicken pieces to the pan. Fry for 5-7 minutes over low heat until golden brown.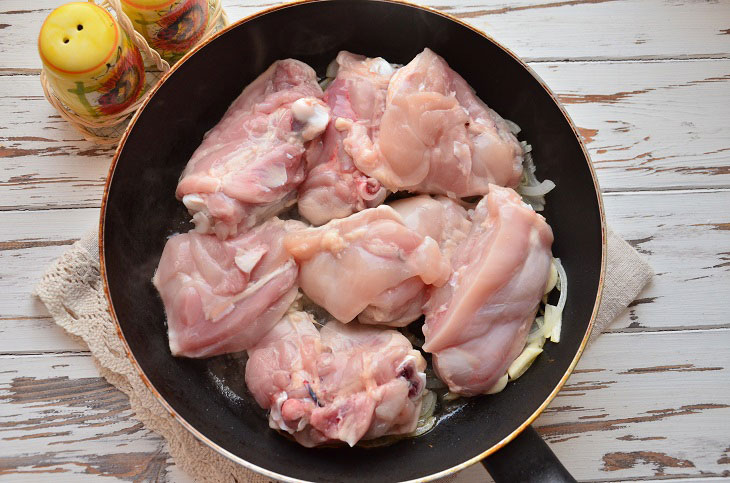 5. Turn the pieces over with a spatula to the other side, then fry them for another 5 minutes. Then pour the meat or vegetable broth into the pan. Add tomato paste – store-bought or homemade.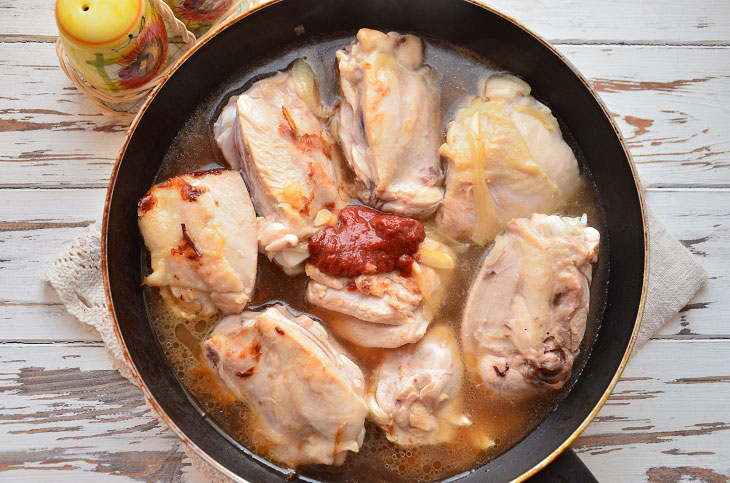 6. Wash ripe tomatoes, cut into small pieces, send to the pan.
7. Add the necessary spices, dried herbs, salt. Stir and simmer chakhokhbili over low heat for half an hour. Keep an eye on the level of liquid in the pan, if it boils away – pour in more water or broth.
Before serving, generously sprinkle the chicken pieces with chopped fresh herbs.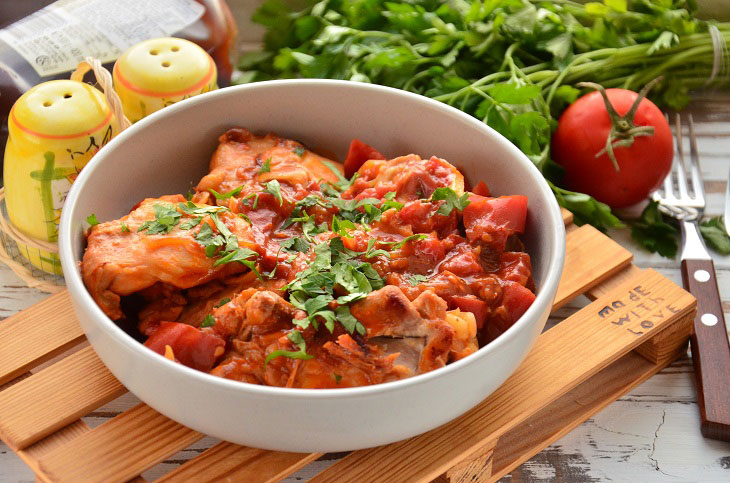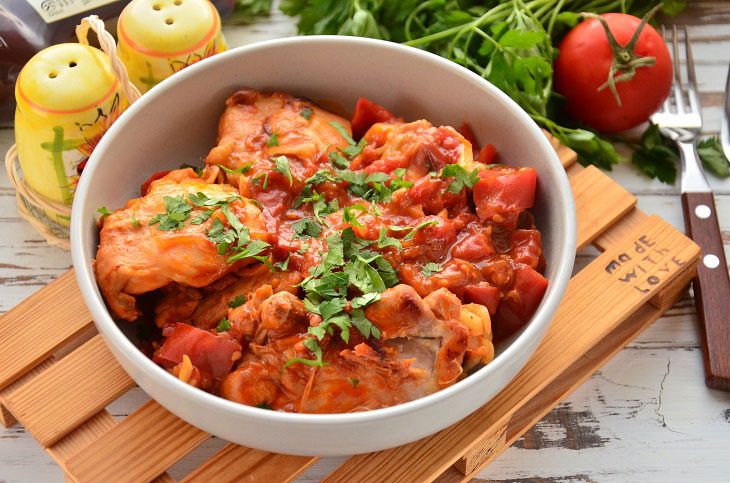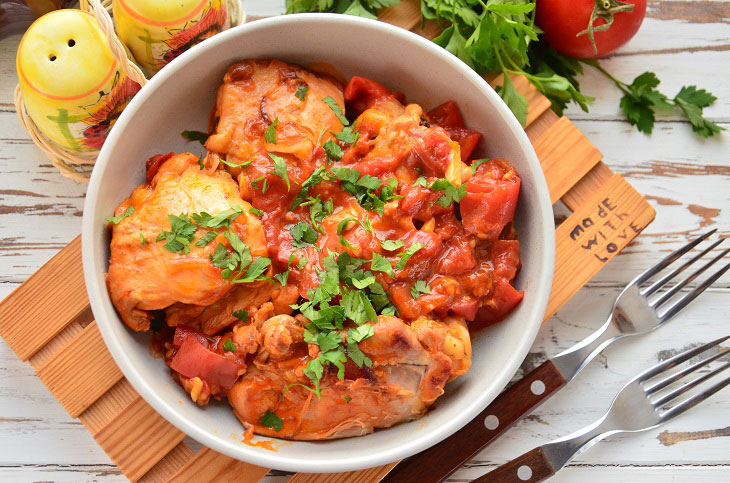 Enjoy your meal!