Winter holidays are a great opportunity to learn how to cook something new. Delightful desserts with alcohol are especially popular these days. These can be classic versions of tiramisu with the addition of coffee or chocolate liquor for impregnation, various jelly shots, flavored creams, mousses, ice cream with rum or cognac. In any case, these desserts will not go unnoticed at your noisy party.
Champagne jelly can be made before the start of the party, or you can use this recipe to recycle alcohol left over from the party.
Dessert doesn't take long to make. In addition to sparkling wine for jelly, you will need any clear juice or syrup. You can use freshly squeezed tangerine juice, orange juice, or syrup from canned peaches or pineapples. Depending on the selected juice, syrup, use pieces of fruit for a more interesting taste and structure. Suitable tangerines, oranges, peaches or pineapples. If you have sour juice and unsweetened champagne, add some sugar or honey to the base. The best jelly is obtained on agar-agar. It is allowed to use gelatin (just do not boil it, dissolve it according to the instructions on the package).
Ingredients:
Orange (large) – 1 pc.
Semi- sweet champagne – 300 ml.
Agar-agar – 7 g.
Sugar – 15 g.
Rosemary, chocolate topping – a little for sprinkling.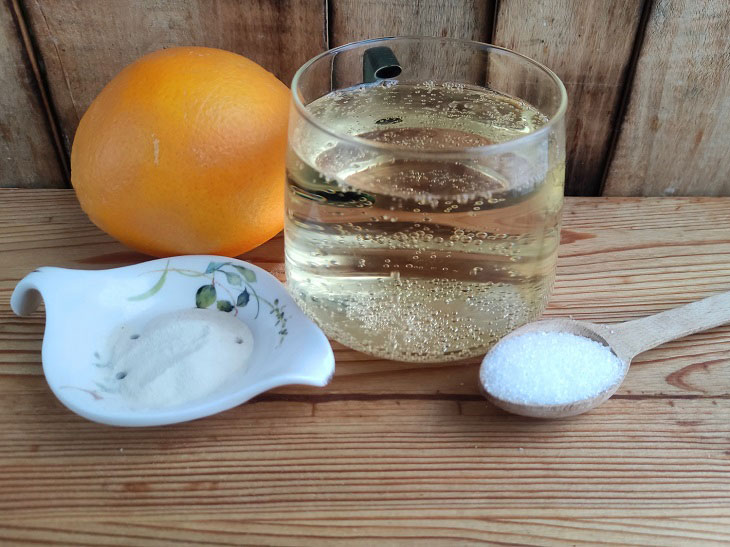 How to cook:
1. Rinse orange in running water. Part cut off for decoration and filling. Warm the orange for 3 minutes in the microwave and squeeze the juice. You should get 120 ml.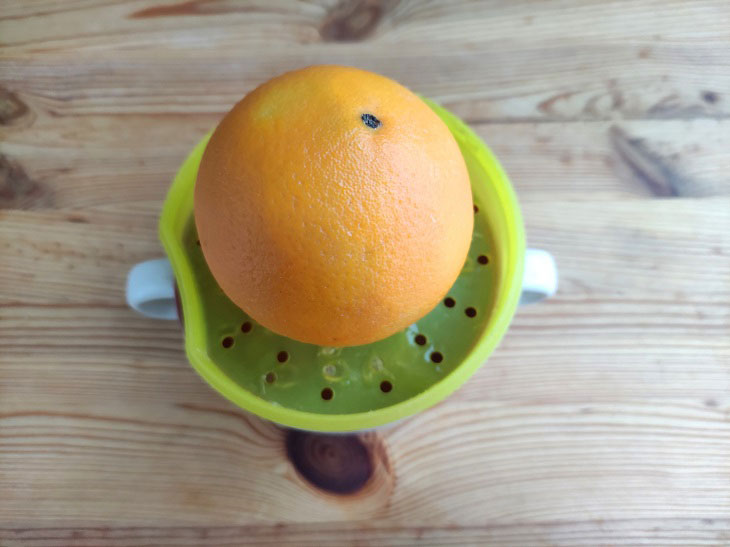 2. Pour sugar, agar-agar into the pan. Pour strained juice, leave for 7 minutes to swell agar-agar. Stir the syrup, boil for 1-2 minutes.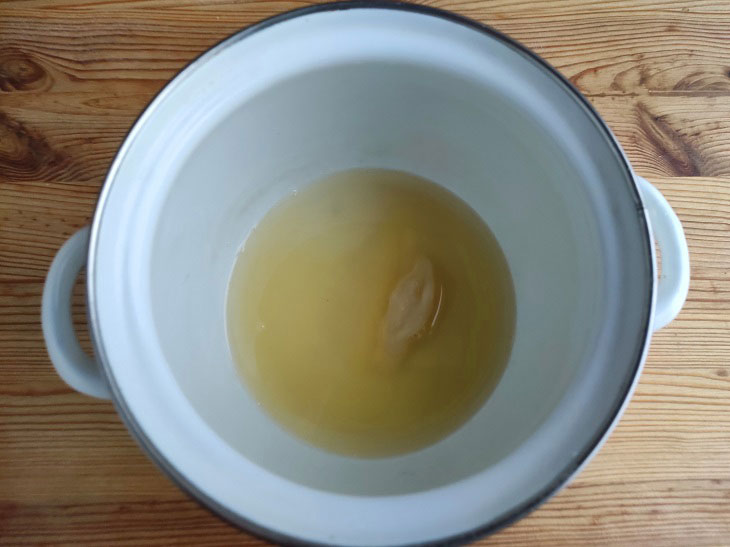 3. Place finely chopped orange slices into serving glasses.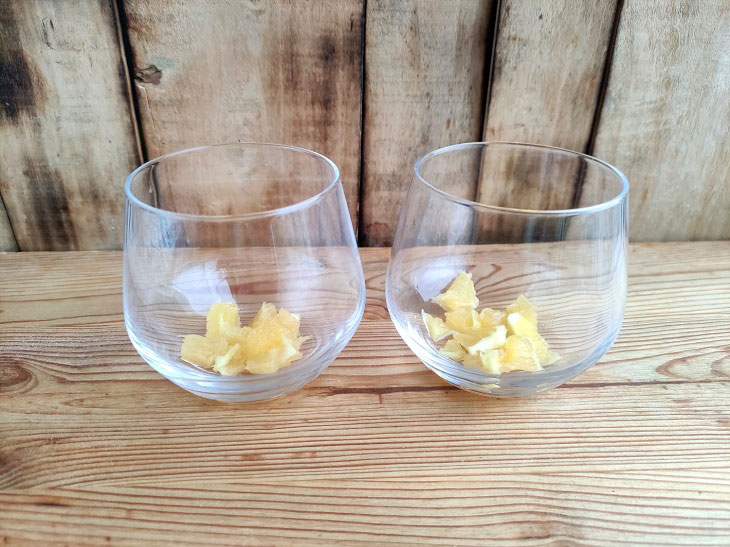 4. Pour champagne, at room temperature, into hot syrup, mix until evenly distributed.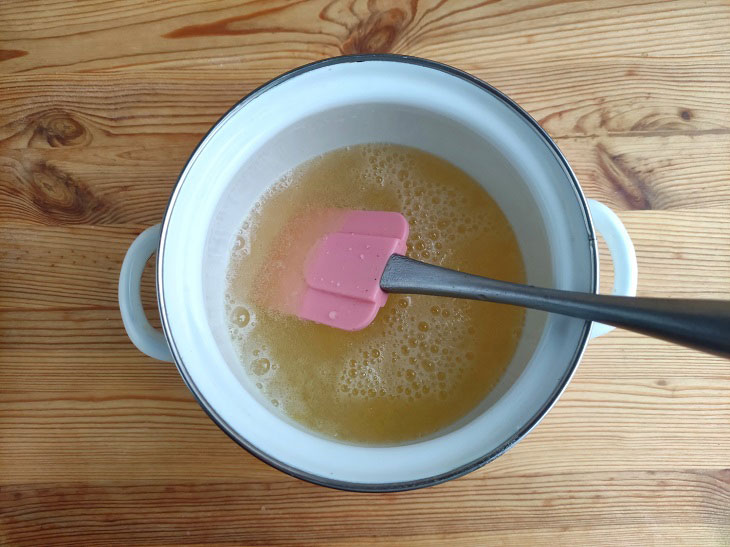 5. Pour syrup into glasses and chill immediately.
The faster you freeze the jelly, the more bubbles it will retain.
Cooling time 30 – 40 minutes.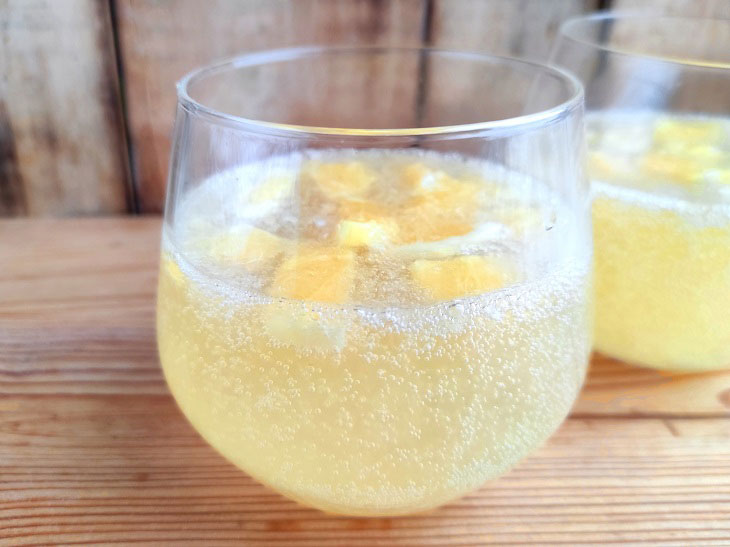 6. Garnish the finished jelly with chocolate sprinkles, orange slices and rosemary sprigs. The dessert looks unusual and tastes very good.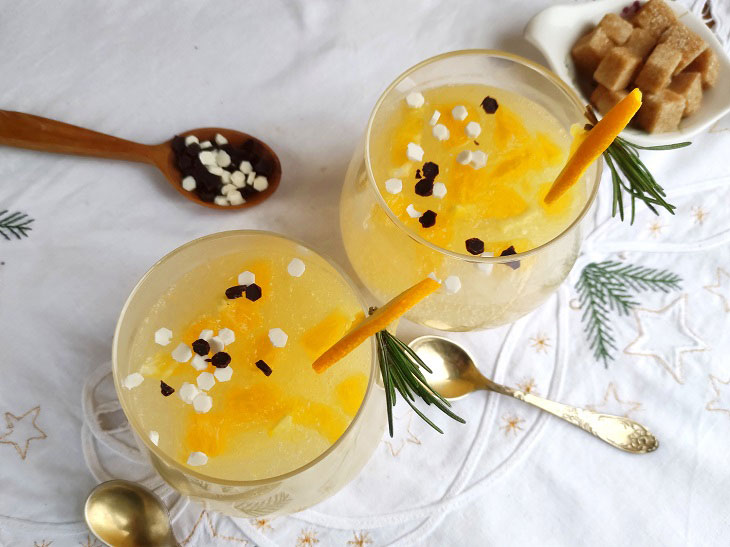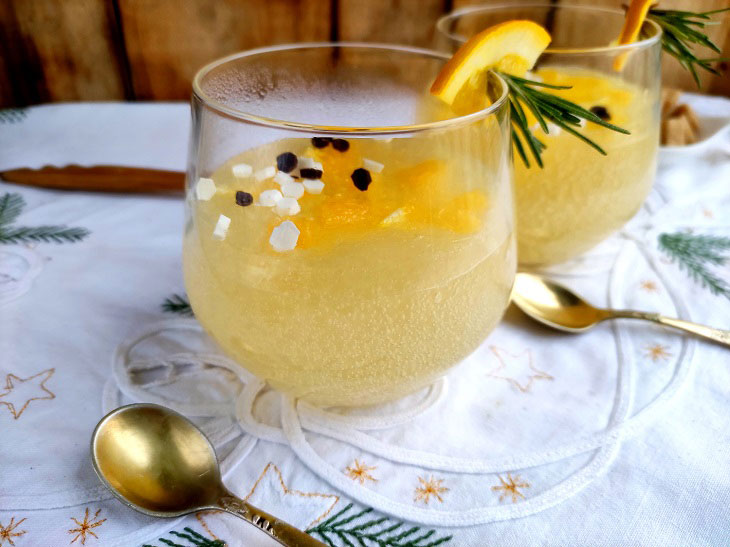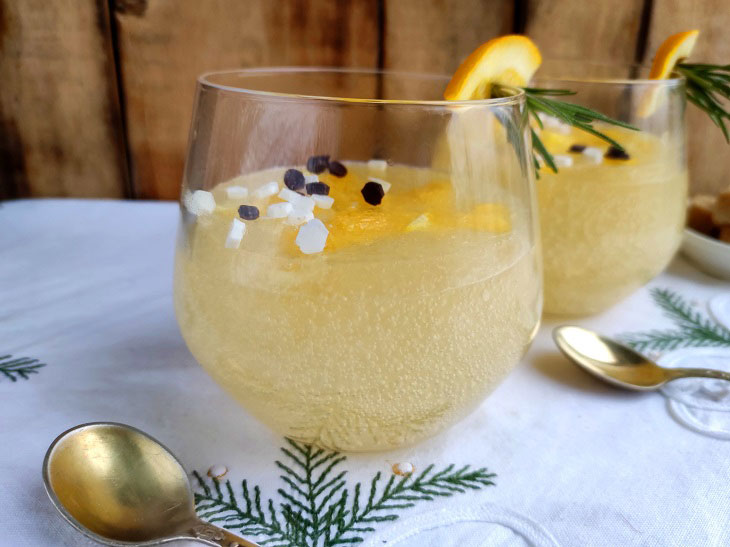 Bon appetit!