The recipe for beet hummus differs from the classic one in that chickpeas are mixed with beets in a ratio of 1 to 1. As a result, hummus acquires a completely different taste and a fantastically beautiful color! Otherwise, the composition will be exactly the same: boiled chickpea puree, garlic, lemon juice, butter, tahini (this is the name of sesame paste), salt and spices.
Ingredients:
Boiled chickpeas – 200 g.
Beets – 200 g.
Vegetable oil – 2-3 tbsp. l.
Sea salt – 0.5 tsp. or to taste.
Ground cumin – 1/4 tsp
Garlic – 1 clove (large).
Lemon juice – 1 tbsp. l.
Sesame paste tahini – 1 tbsp. l.
Cilantro – 3-4 sprigs optional
How to cook:
1. Soak chickpeas in cold water for 12 hours (overnight) so that the grains swell 2-3 times.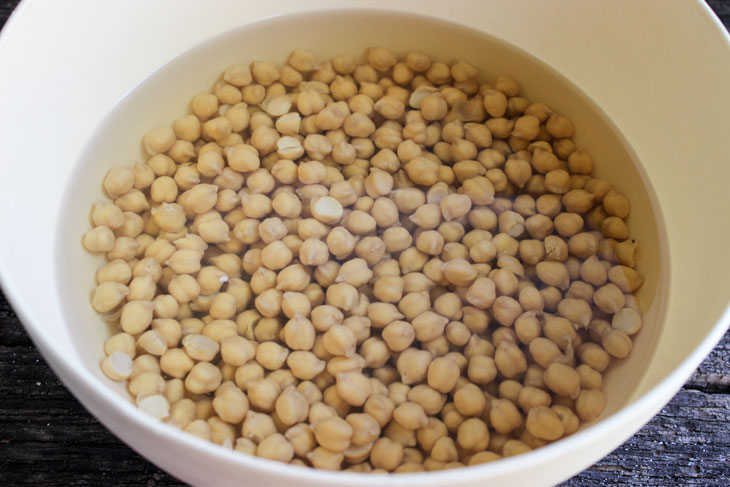 2. Rinse and fill with clean water so that it covers the grains by 3-4 centimeters. Simmer for 2 hours until the chickpeas become very soft and easily crushed when pressed. Cool down.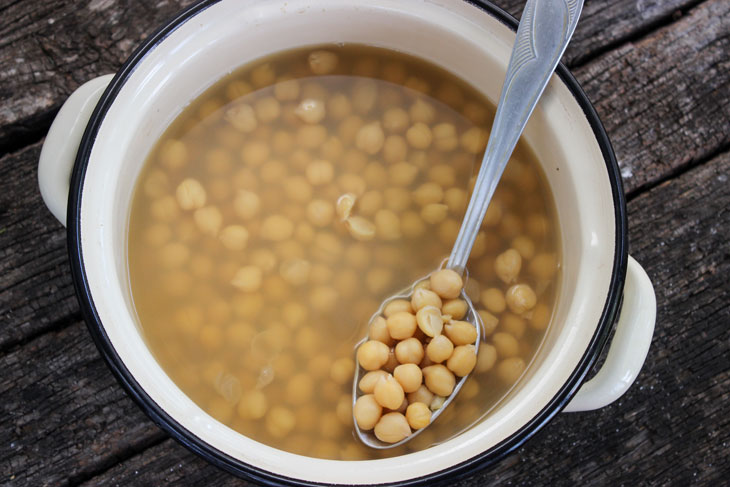 3. Bake the beets in the oven at 180 degrees, wrapped in foil, for about 40-60 minutes (preferably). Alternatively, boil in water until tender – about 1 hour, until the vegetable is easily pierced with a knife
To experience the full spectrum of taste that chickpea and beetroot hummus will give you, there is one little trick. Do not be lazy – bake beets. When beets are baked in the oven, they have a richer and more concentrated flavor than when cooked.
Cool and clean. Cut the beets into large pieces, put in a blender.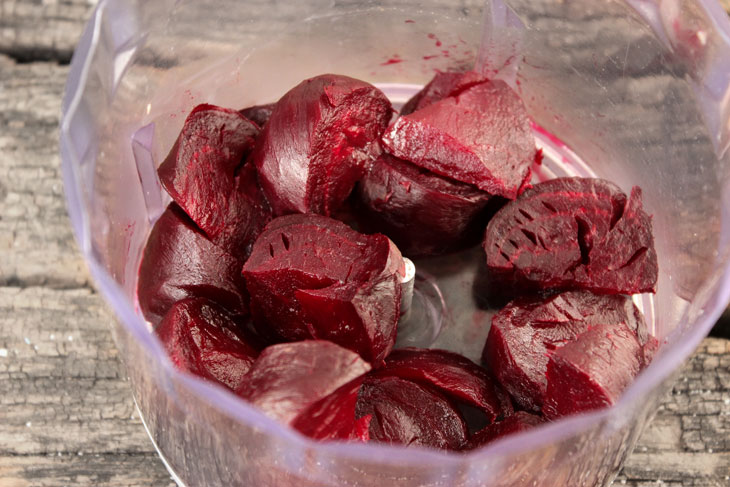 4. Pour boiled chickpeas there, add peeled garlic and seasonings, salt, vegetable oil, tahini paste. Punch until smooth.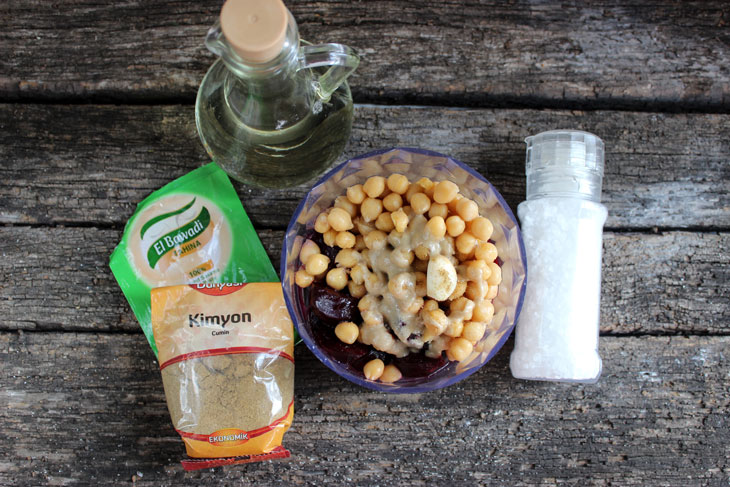 5. Squeeze out the lemon juice. Adjust to taste – you may want to add more salt or acid. At the same stage, add a little cilantro – provided that you love this fragrant herb, if not, then just skip it, you should not replace it with parsley or other herbs.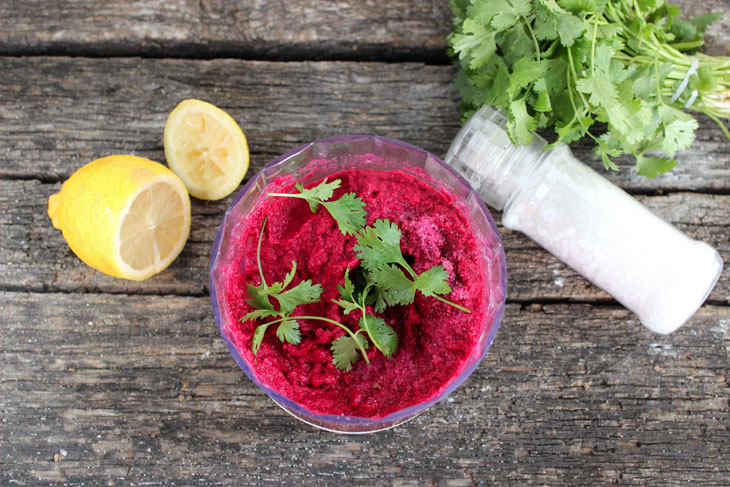 6. Before serving, keep the hummus in the refrigerator for 1 hour – after steeping, it will become even tastier, the spices will "make friends" with each other, and the taste of garlic and tahini will become more pronounced.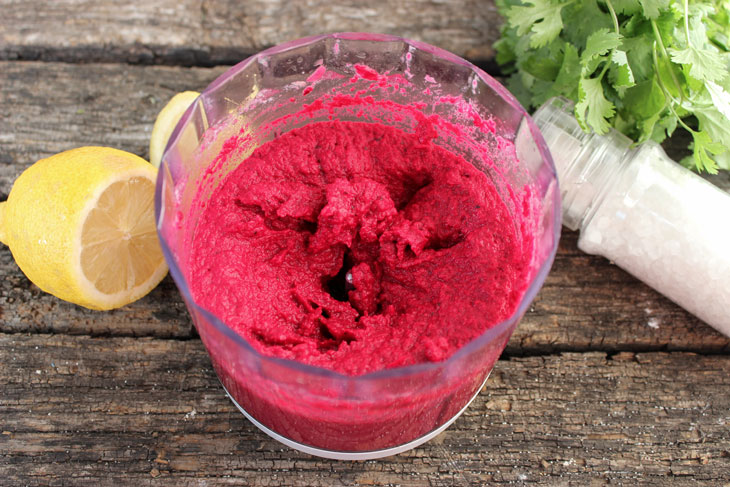 Serve beetroot hummus with pita bread or white bread as an appetizer or as a side dish to a main course. Before serving, garnish with a few grains of faithful chickpeas, cilantro leaves and dried sesame seeds, sprinkle with vegetable oil.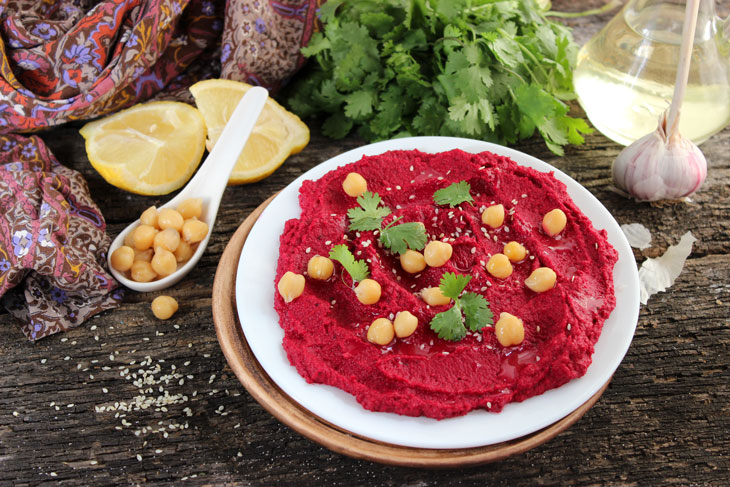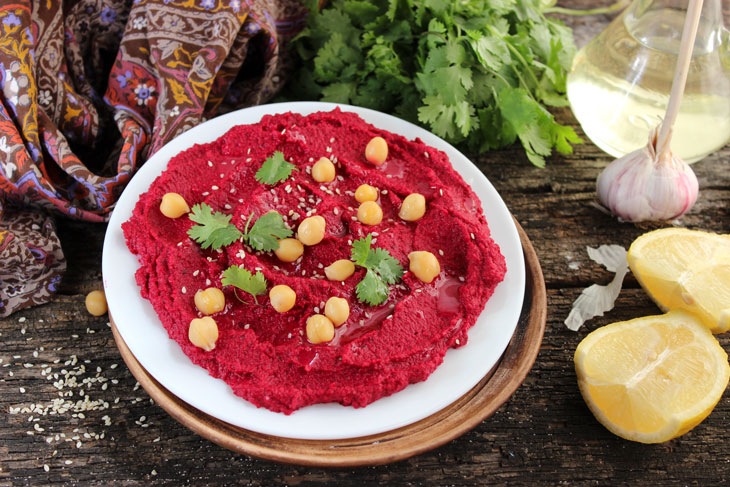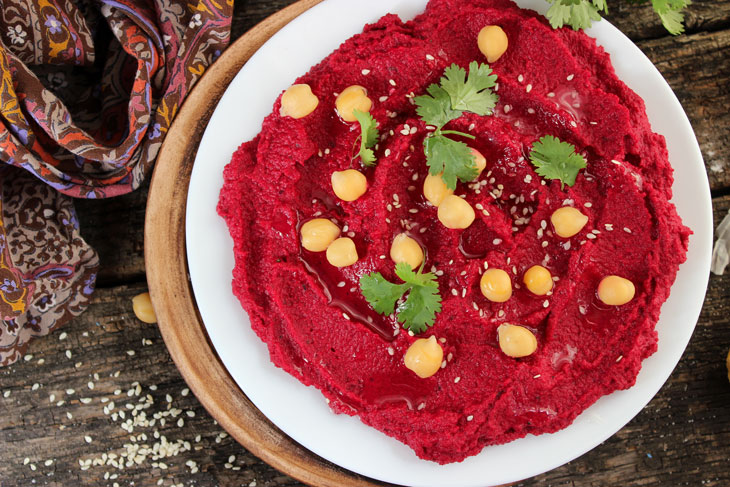 Enjoy your meal!