One of the variants of the popular apple pie – charlotte on sour cream will help you out in a "guests on the doorstep" situation. Baking is lush, with a golden crust and apple flavor.
For cooking, you will need very little time and simple products that you can always find in the house. For charlotte, juicy apples of sour varieties with a thin skin are preferred. Sour cream can be of any fat content. For a more delicate structure, part of the flour can be replaced with corn starch. The amount of sugar can be adjusted to taste. For flavor, you can add vanilla, citrus zest, cinnamon, cardamom or nutmeg to the dough. To bake a cake, use a silicone, metal mold or just a frying pan.
Ingredients:
Sour cream – 160 g.
Sugar – 120 g.
Egg – 1 pc.
Vanillin – on the tip of a knife.
Salt – 1 pinch.
Apples – 2 pcs.
Vegetable oil – 1 tbsp. l.
Lemon zest – 1 tsp
Flour – 180 g.
Baking powder – 1 tsp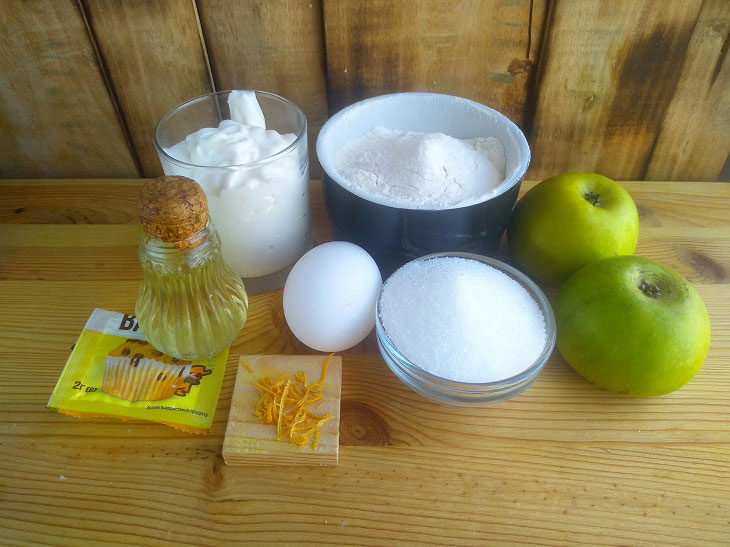 How to cook:
1. Turn on the oven first. Heat it up to 190 degrees. In a bowl for kneading the dough, beat the egg, add vanilla, vegetable oil, salt, baking powder, sugar.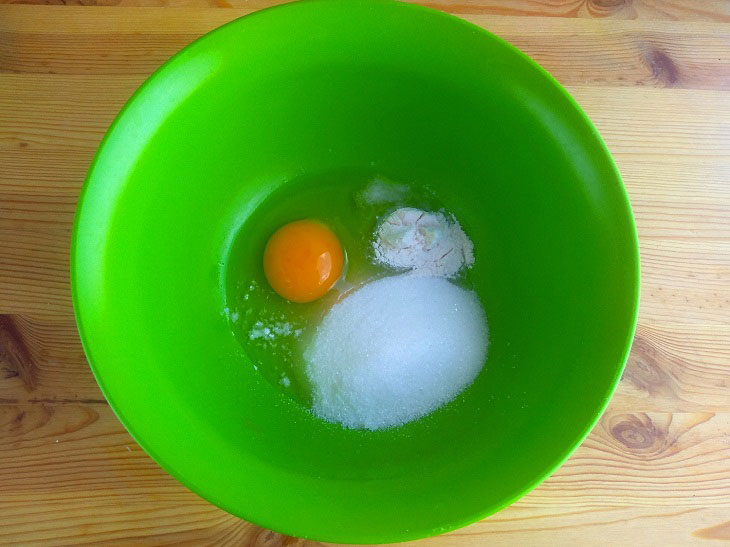 2. Put sour cream at room temperature, add lemon zest. Beat the mass with a blender or whisk.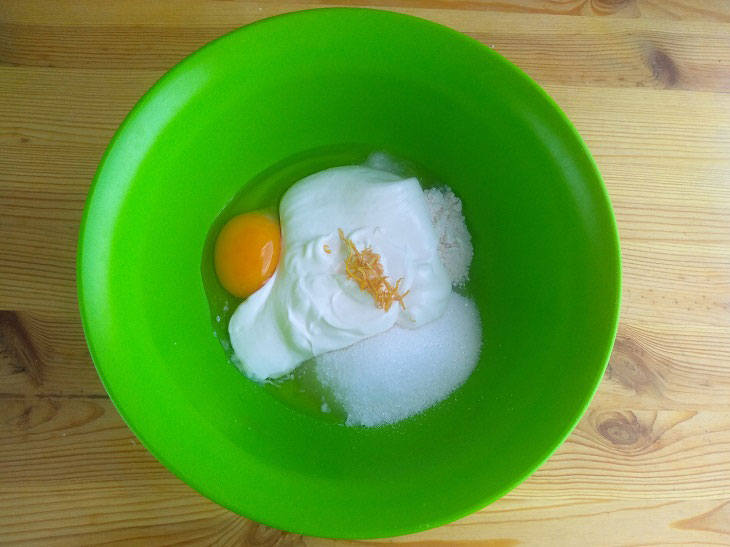 3. Pour in the sifted flour, continue to beat for one to two minutes.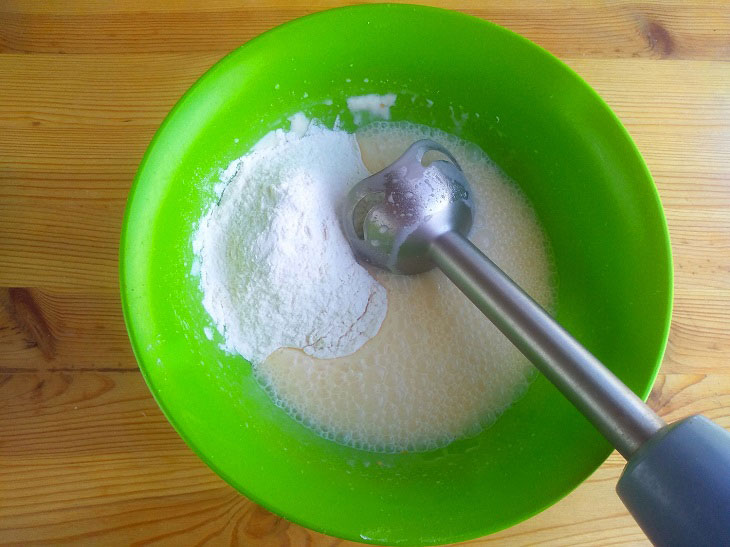 4. Peel the apples from the inside, cut into small pieces and put in the dough.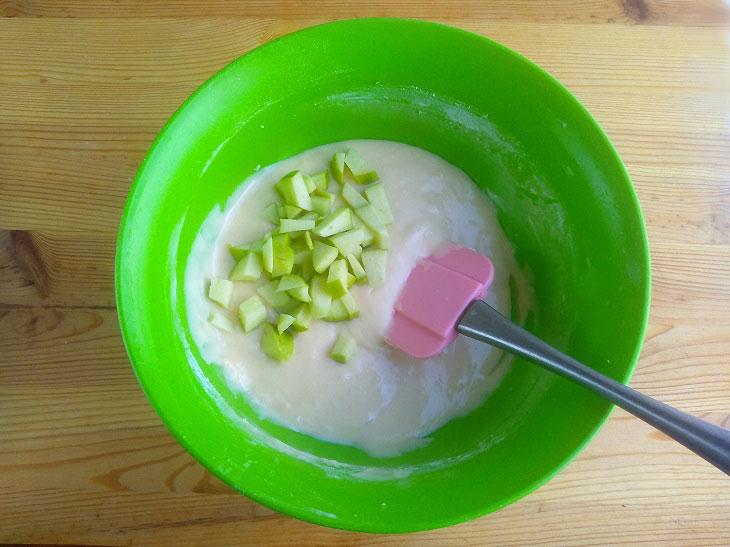 5. Mix apples with dough, leave for 10 minutes.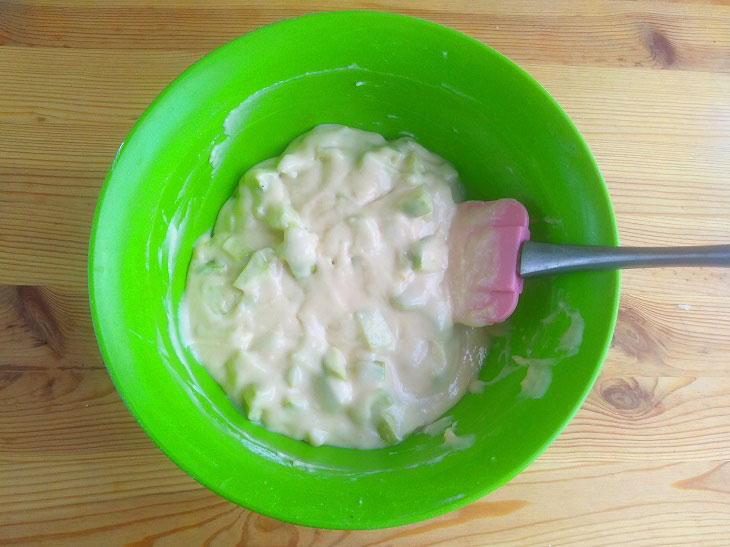 6. Rinse the silicone baking dish with cold water, do not wipe. Lay out the prepared dough and smooth it out. Bake in a 190 degree oven for 40 minutes.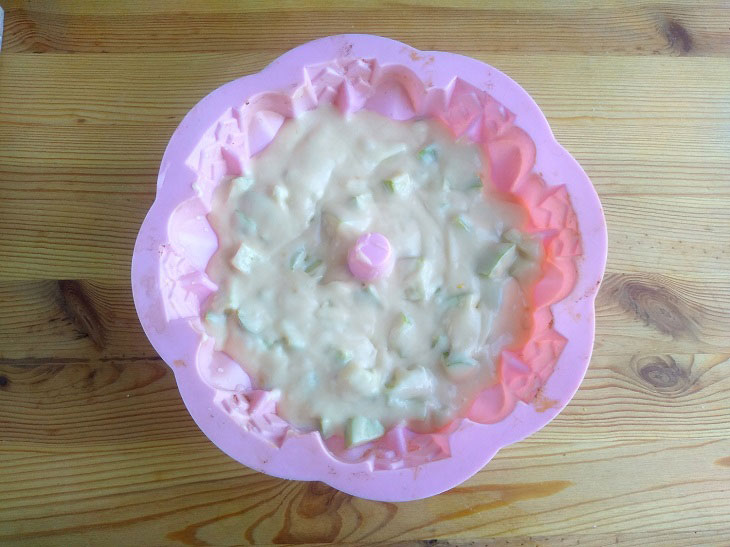 7. Check the charlotte for readiness by piercing it with a toothpick or a match (the toothpick should remain dry, without dough residue).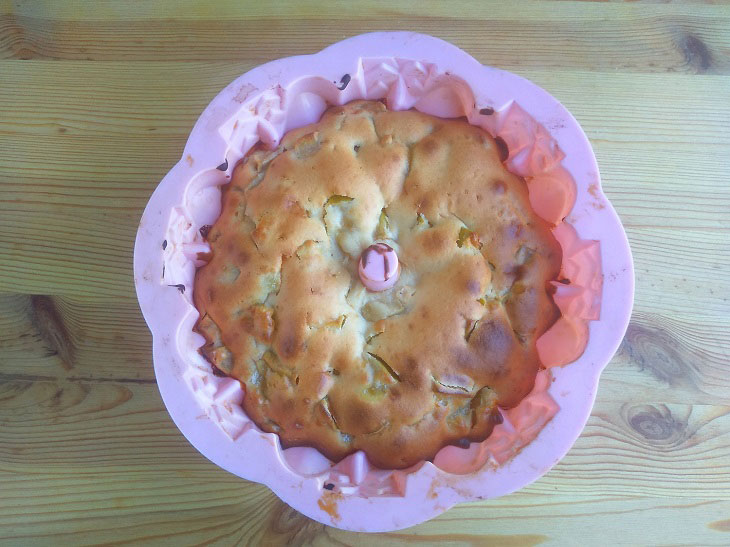 8. Cool the pastry in the mold, transfer to a serving plate, sprinkle with powdered sugar.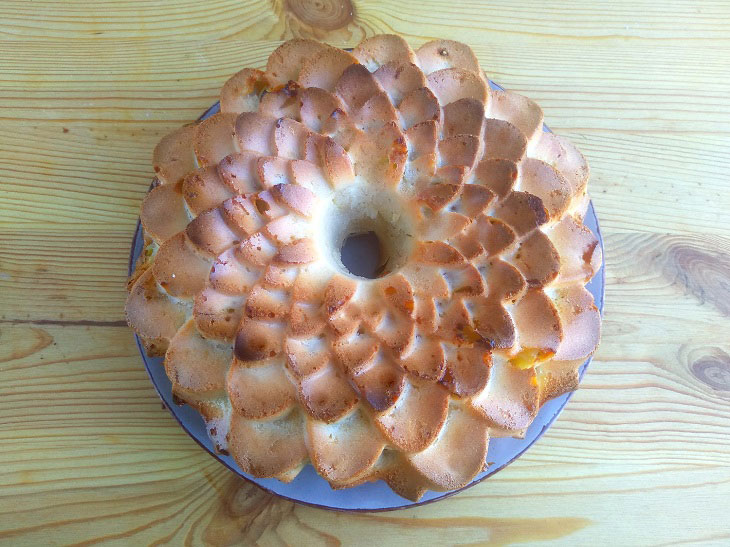 Charlotte on sour cream has a great structure and amazing apple flavor. The pie has a medium sweet taste with a slight sourness. You can supplement the serving with fresh apples, a scoop of ice cream, coffee or tea. Charlotte, unlike the classic version, is more lush and satisfying.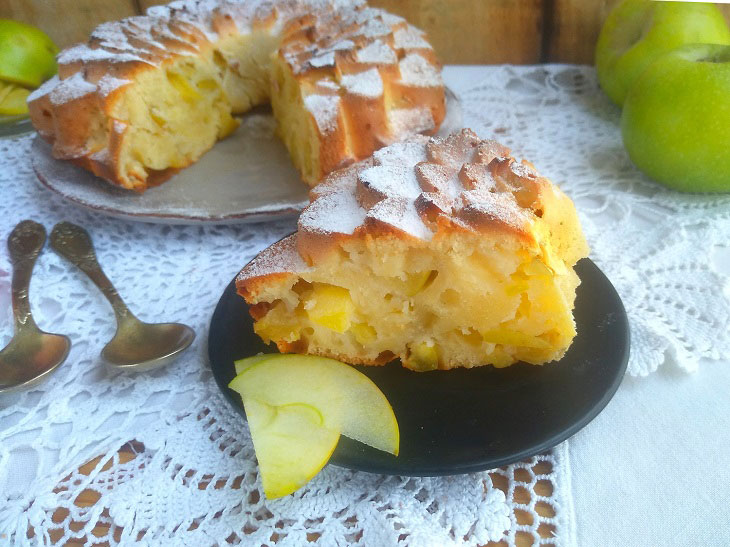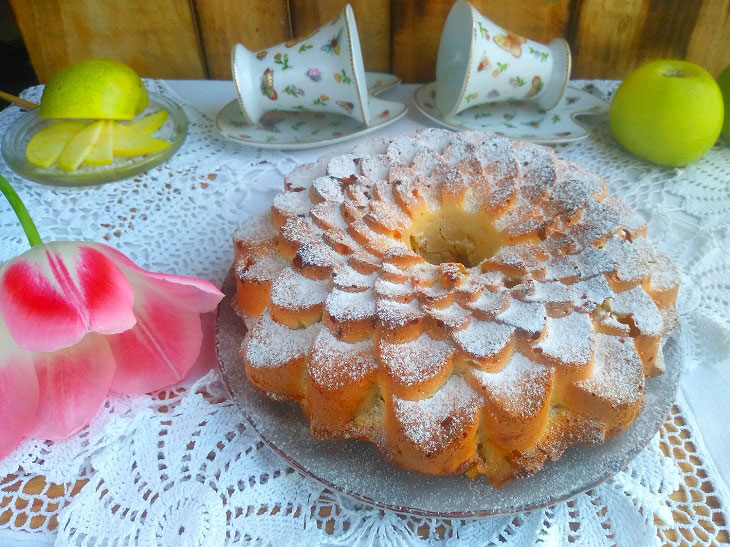 Enjoy your meal!