Let's make delicious cookies today. It is tender, crumbly, but quite high-calorie. If sometimes you want, then you can treat yourself to such a not troublesome delicacy. After all, it is not necessary to immediately eat all the cookies, just take one cookie, enjoy it with a cup of hot drink.
Ingredients:
Powdered sugar – 130 g.
Soft butter (margarine) – 130 g.
Mayonnaise – 5 tbsp. l.
Baking powder – 1.5 tsp.
Sifted flour – 280 g.
Chicken egg – 1 pc.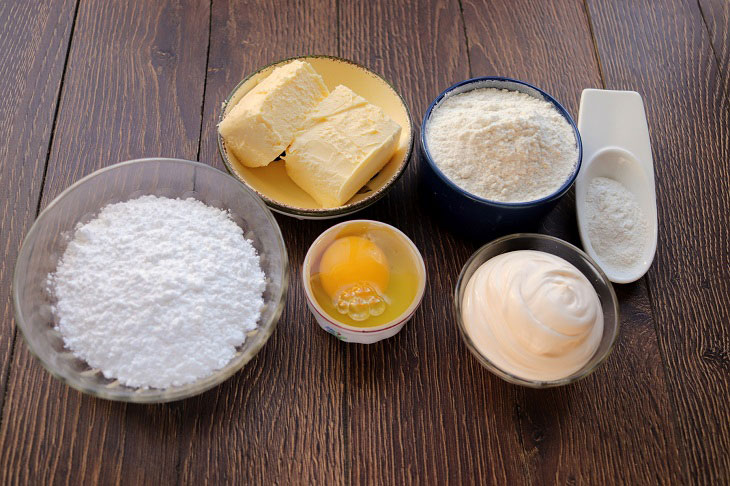 How to cook:
1. Since the dough for cookies is kneaded quickly enough, I recommend immediately turning on the oven to warm up to 180 degrees. Place soft butter in a bowl, and add powdered sugar there.
If desired, you can replace the butter with good quality baking margarine.
Beat butter with powder for a few minutes. The use of icing sugar in this recipe is not important, it's just that with sugar you will beat the butter longer, and it may delaminate.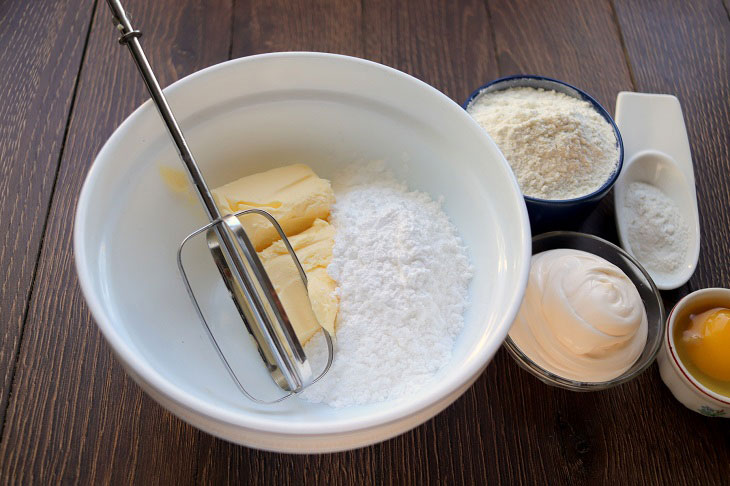 2. Add mayonnaise to the creamy mass and continue beating for a few minutes. You can use store-bought mayonnaise or homemade mayonnaise.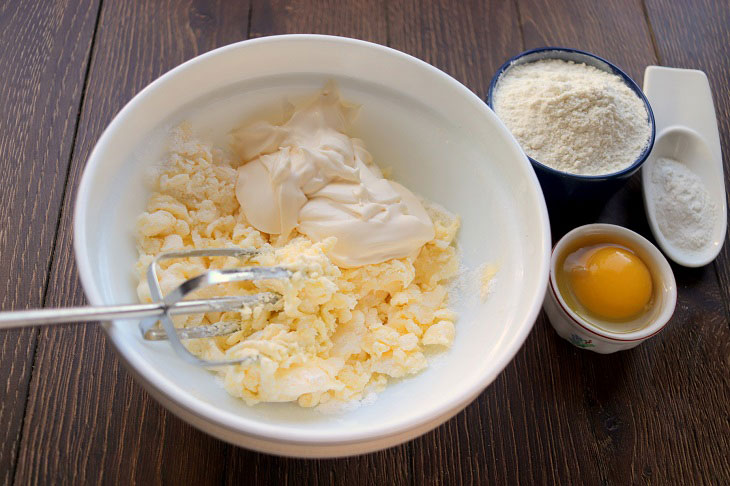 3. In the next step, add the chicken egg to the dough and beat.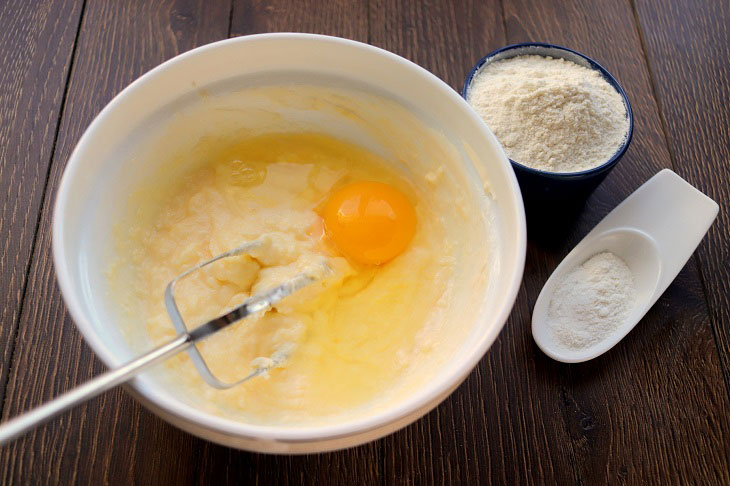 4. The last ingredient for the dough will be wheat flour with baking powder.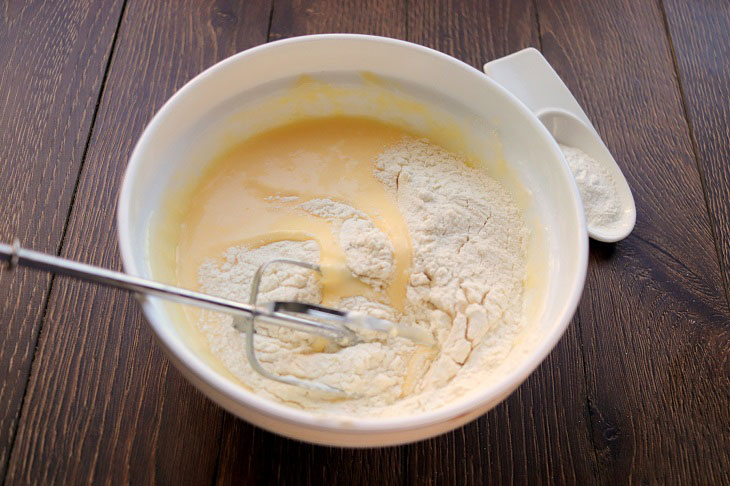 5. The cookie dough is quite sticky.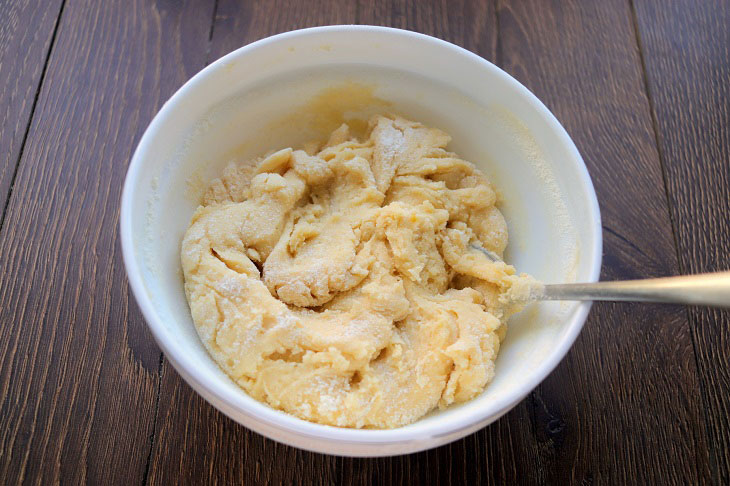 6. Transfer the dough into a pastry bag or silicone bag with a shaped nozzle. Line a baking sheet with parchment or foil. Squeeze the dough out of the bag and form cookies.
If you don't have a piping bag with a tip, simply form small cookies with a spoon.
And if you press down with a fork on top of the blank of each cookie, it will turn out with a pattern.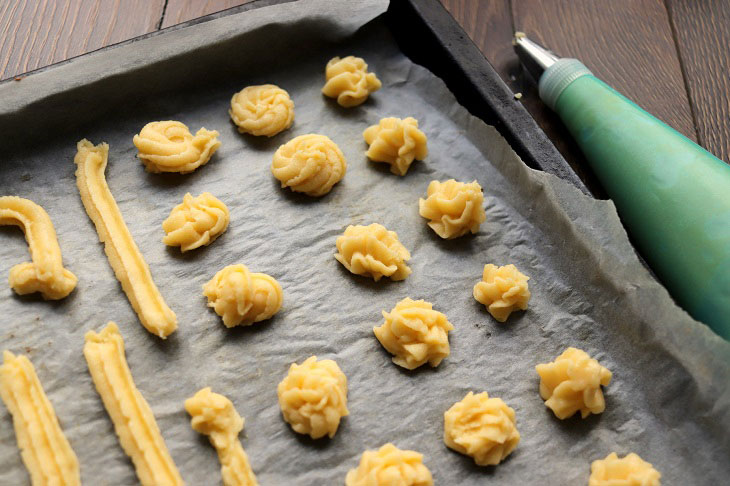 7. Send your cookies to bake in a hot oven. The baking time for these cookies will depend on the size. On average, cookies are baked on mayonnaise from 10 to 20 minutes.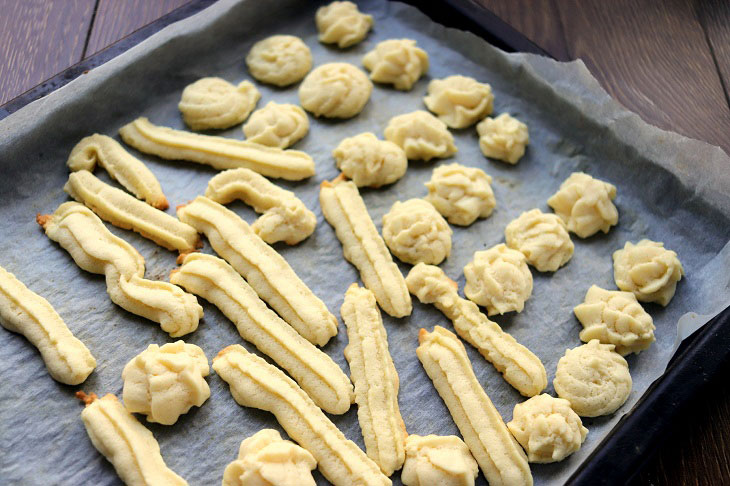 8. Remove the finished cookies from the oven and let cool completely so that they acquire a crumbly texture.
Serve these cookies for breakfast with tea or coffee. Store cookies in a sealed container to keep them crisp and crumbly.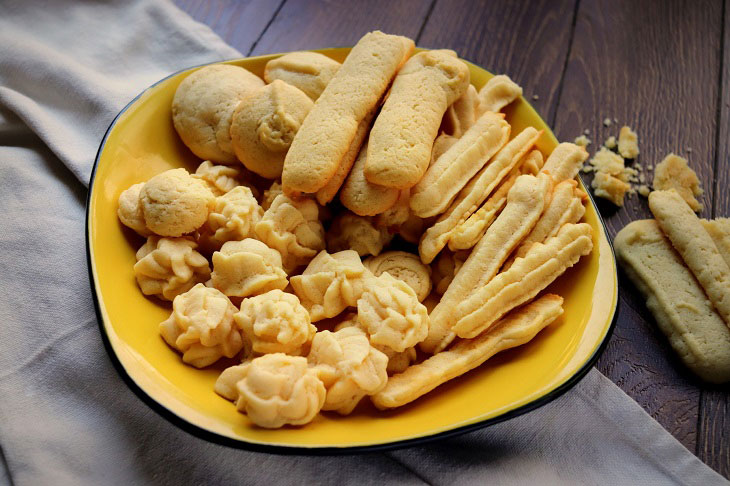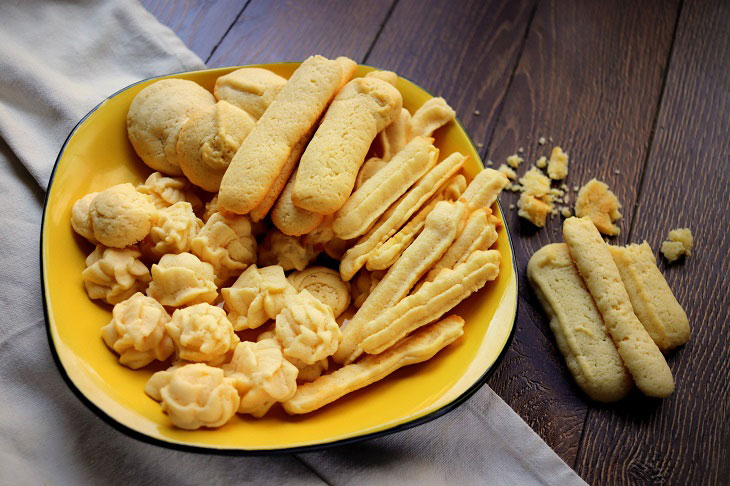 Bon appetit!