Quick homemade cookies on sour cream are not only attractive in appearance, but also delicious. That is why, be sure to do it, especially it will help out if you don't feel like going to the store for sweets at all.
To prepare this cookie, it is best to use the ingredients that will be listed below. Sour cream, of course, you can buy any, both homemade and store-bought. Cookies are sprinkled with sugar on top, but you can not do this procedure. Also, in addition to sugar, you can add some spices, for example, cinnamon, so the finished cookies will come out even more tasty and fragrant.
Ingredients:
Sour cream with any percentage of fat content – 1.5 tbsp. l.
Butter – 70 g.
Sugar – 2 tbsp. l.
Premium flour – 1-1.5 tbsp.
Baking soda – 1 pinch.
Vinegar 9% – 1 pinch.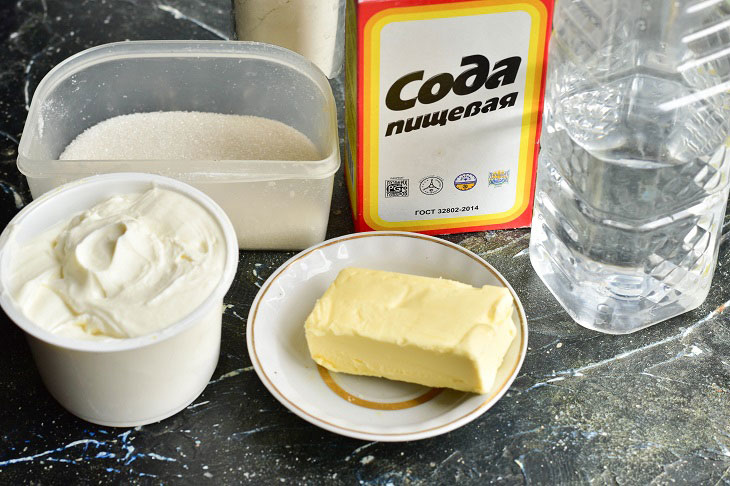 How to cook:
1. So, put sour cream in a large bowl.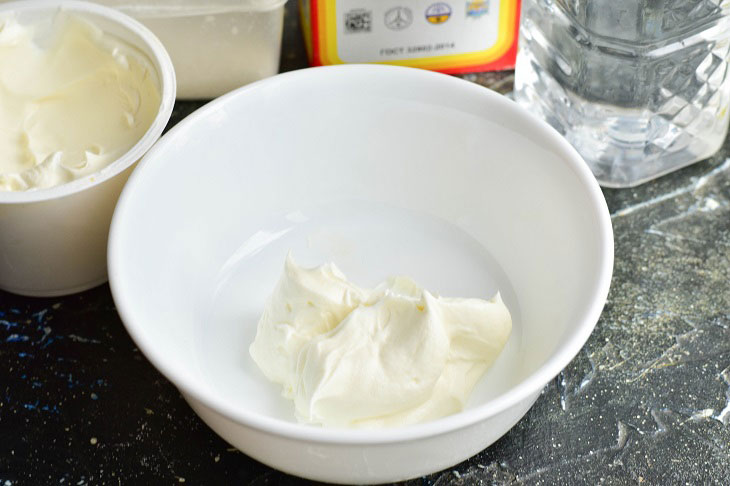 2. Send butter to it.
Note that this recipe does not use a chicken egg.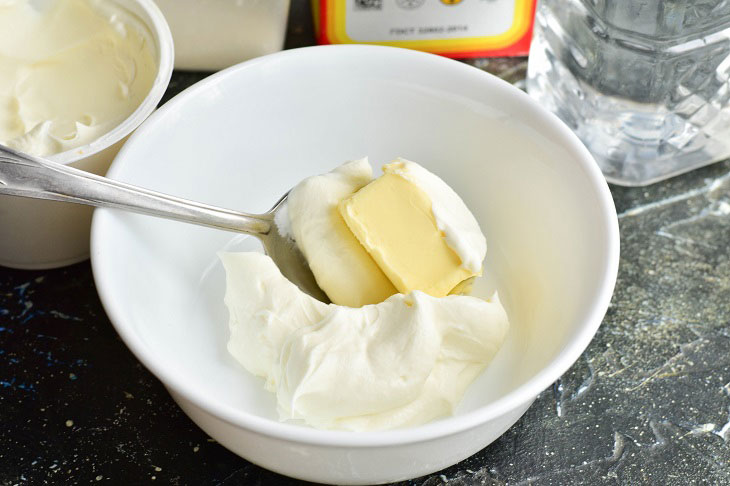 3. Pour in sugar, if you want, you can replace it with honey.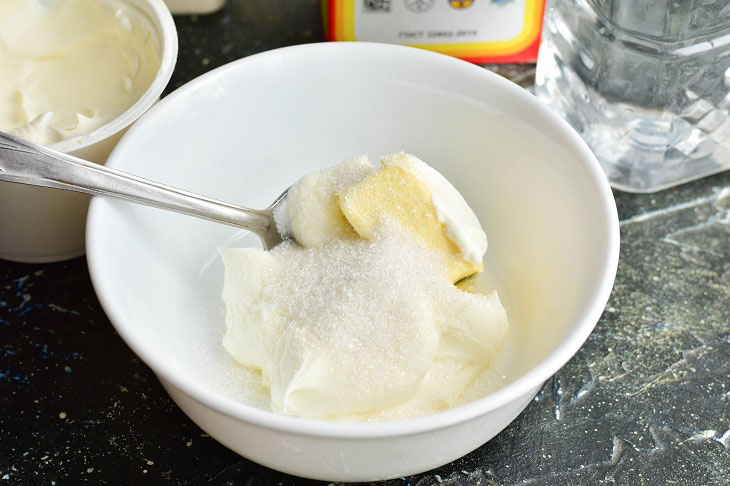 4. Now add soda, which you will extinguish with a bite. You can replace it with baking powder, by the way, it will not need to be extinguished. By the amount of baking powder, add twice as much as soda.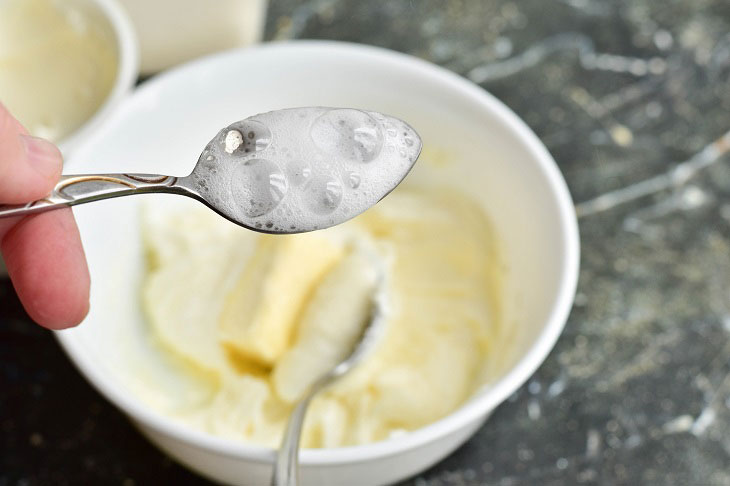 5. Pour in parts of the flour of the highest grade.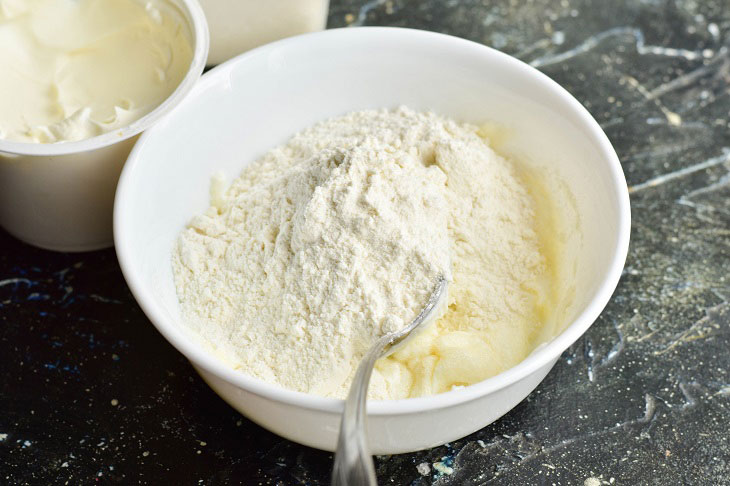 6. Now knead the dough. Please note that it should not be too steep, a little sticky to the hands.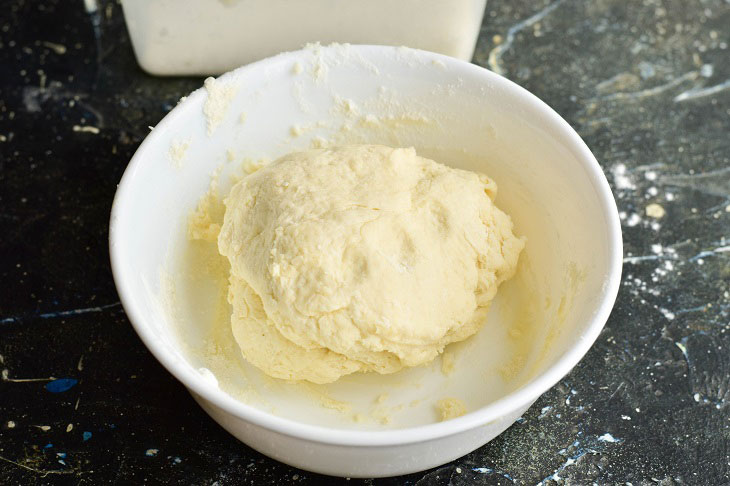 7. Roll out the finished dough with a rolling pin into a layer.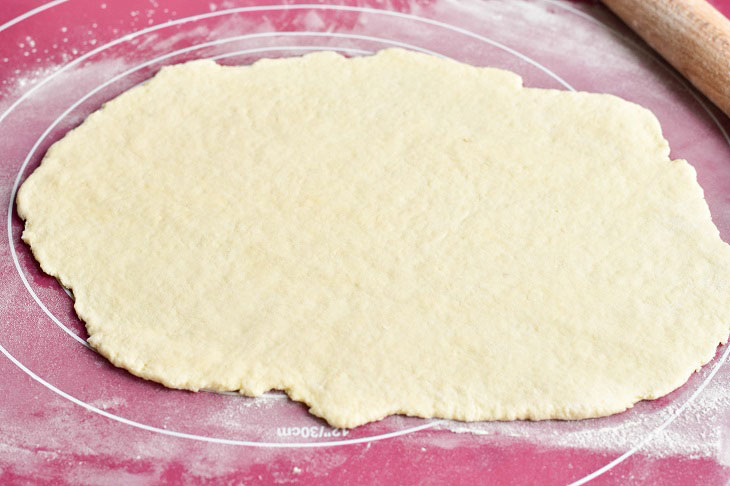 8. Use the circle to squeeze out the cookies. You can also use curly cuttings for this.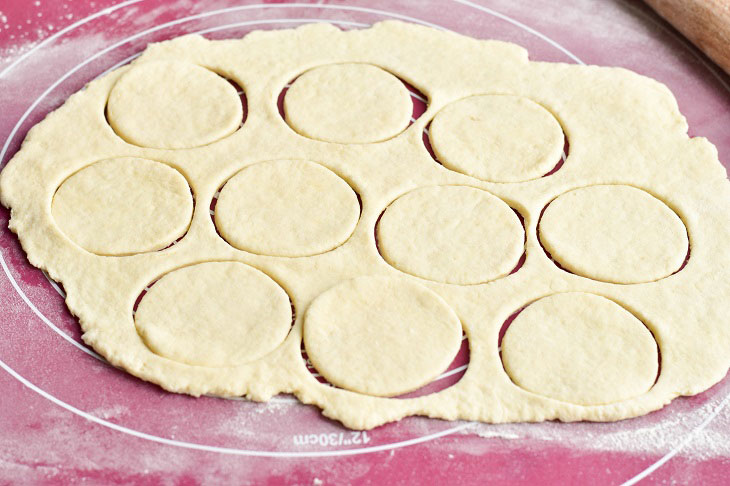 9. Transfer cookies to a baking sheet.
If you wish, then you can pre-line it with parchment paper. However, since butter was added to the dough, you don't have to worry about the cookies sticking to the baking sheet.
Sprinkle sugar on top of each cookie and, if desired, then also cinnamon.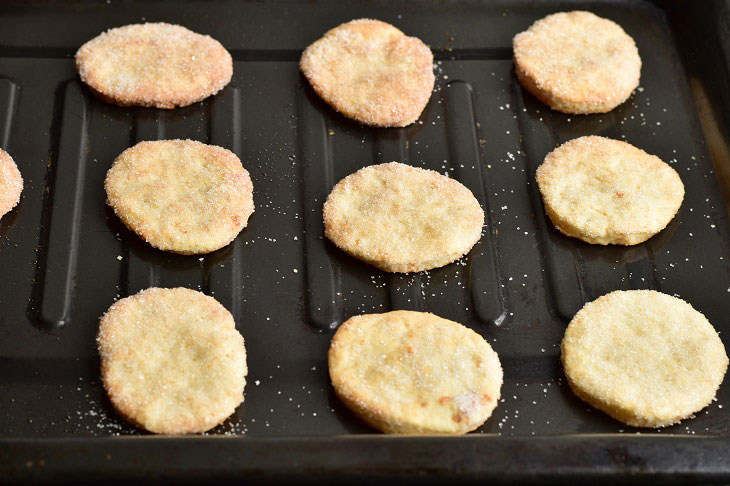 10. Send the baking sheet to the oven preheated to 190 degrees for 15 minutes. This time will be quite enough, since the cookies are medium in thickness.
Here is the finished cookie!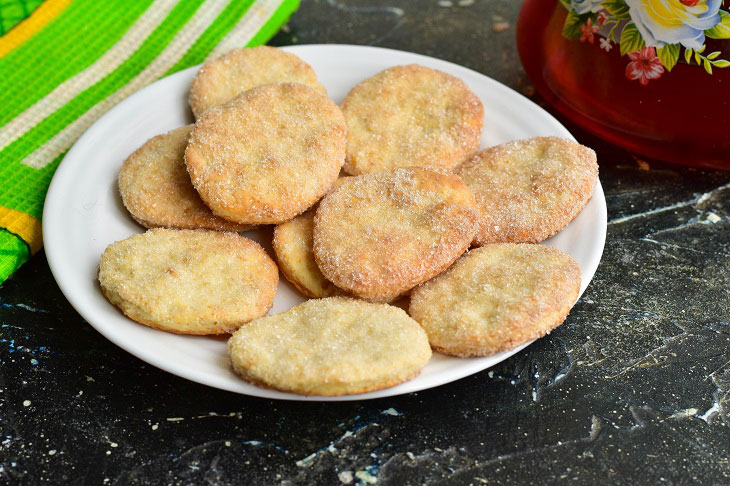 Enjoy your meal!