If you want to serve some soft, fragrant and tasty homemade cakes for tea, then you should cook such an original charlotte with plums. It is always done quite quickly and simply, and the result will please even the most fastidious guest in food.
As plums, you should use those that are not too green and not sour in taste. It is better, of course, before buying them to try one of them. For the preparation of biscuit dough, any eggs are suitable, but homemade ones will be the best, since baking in this case will come out bright in color in the cut. Charlotte with plums can be baked in a special metal detachable form or in a ceramic one, which has the shape of a circle. Serve the finished cake to the table only when it has cooled down. Yes, and cut it into pieces preferably at the same time.
Ingredients:
Plums – 500 g.
Eggs – 3 pcs.
Sugar – almost 1 tbsp.
Flour – 1 tbsp.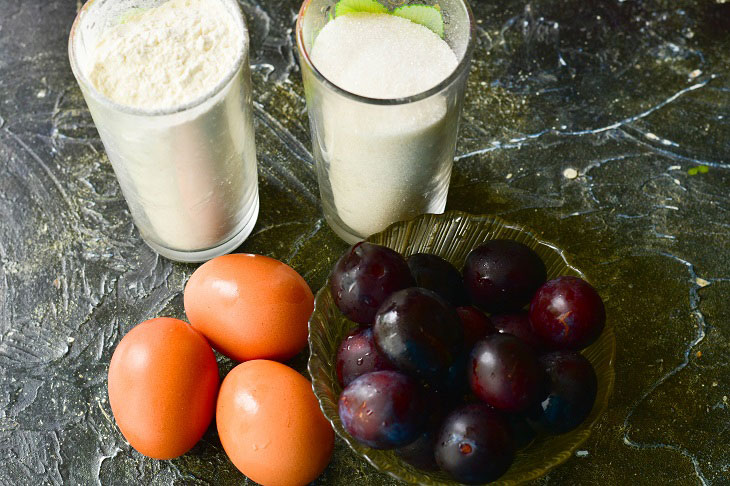 How to cook:
1. Beat chicken eggs into a deep and fairly large bowl.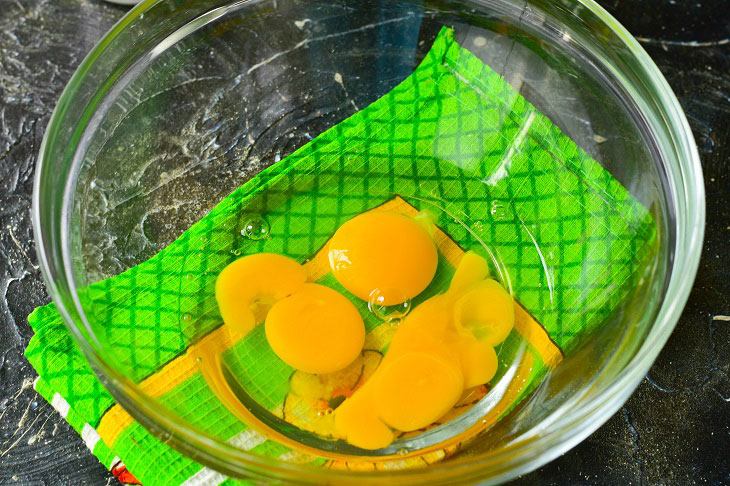 2. Connect the mixer to the electrical network, turn it on to maximum power and beat the egg mass until it doubles in volume. Now add the indicated amount of sugar.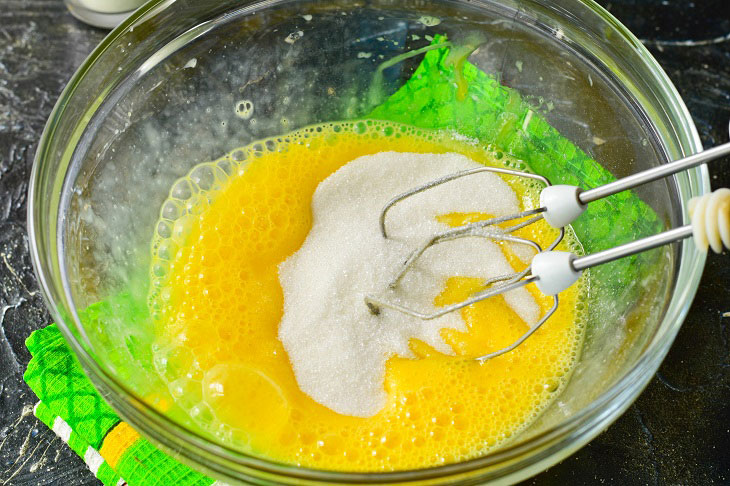 3. Continue beating eggs, now with sugar.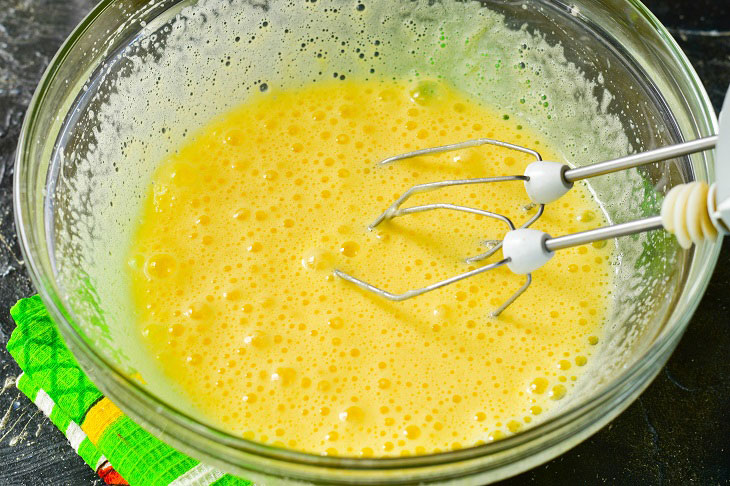 4. Then add flour, it must be of the highest grade.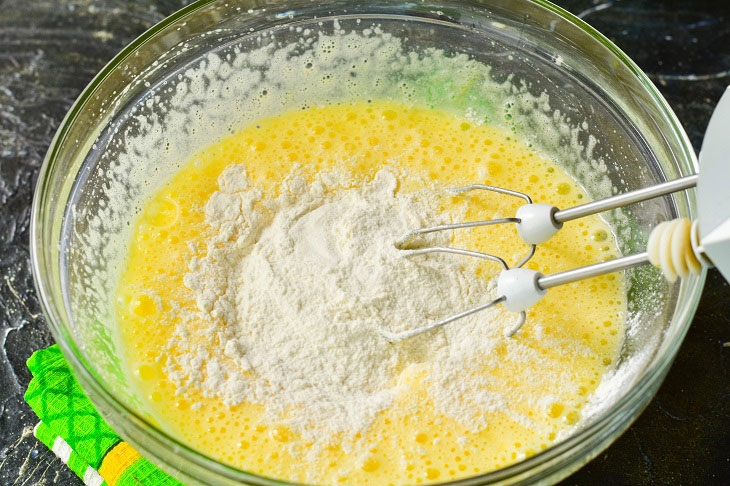 5. Stir the dough with a silicone spatula, as if lifting it up each time from the bottom up. Pour the dough into a baking dish, grease it with butter.
If you decide to use a silicone mold for baking, then you do not need to lubricate it with anything first.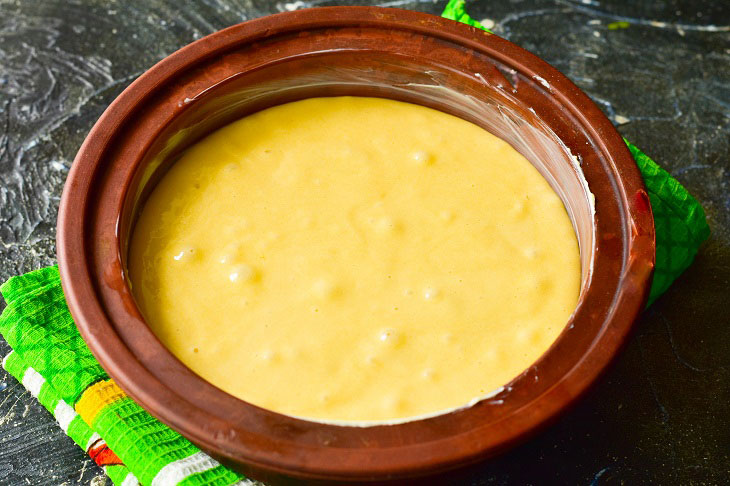 6. Wash and put the plums directly into the dough. You can remove the bones or not do this procedure.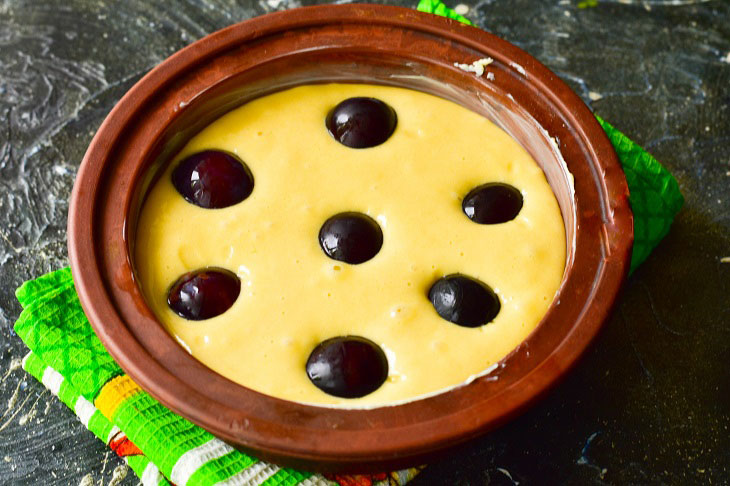 7. Send the charlotte with plums to the oven preheated to 190 degrees for 30 minutes.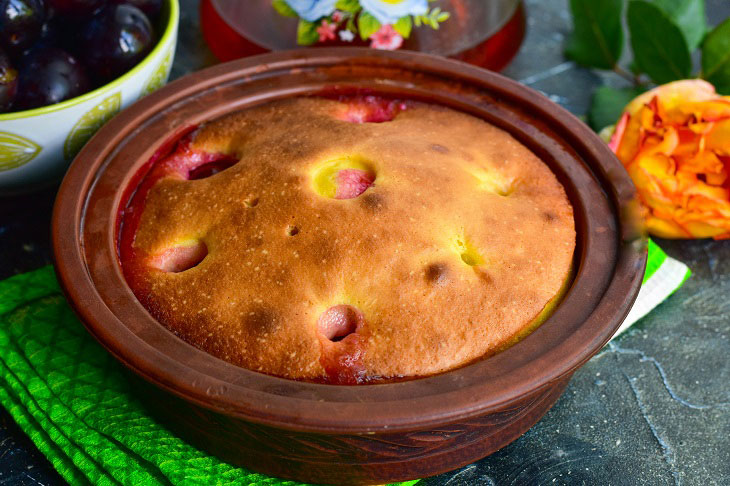 8. After that, very carefully remove it from the mold, helping yourself in this process with a silicone spatula or an ordinary metal 1.
Here is such an appetizing charlotte with plums! It remains only to wait until it cools down a bit, cut into pieces and serve it to the table.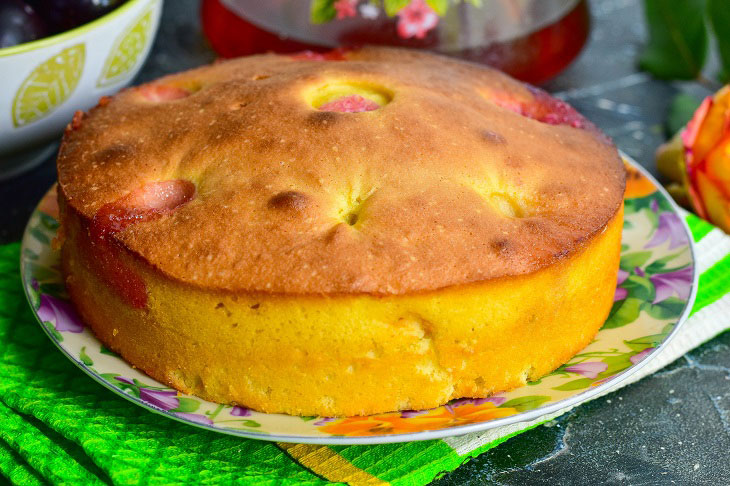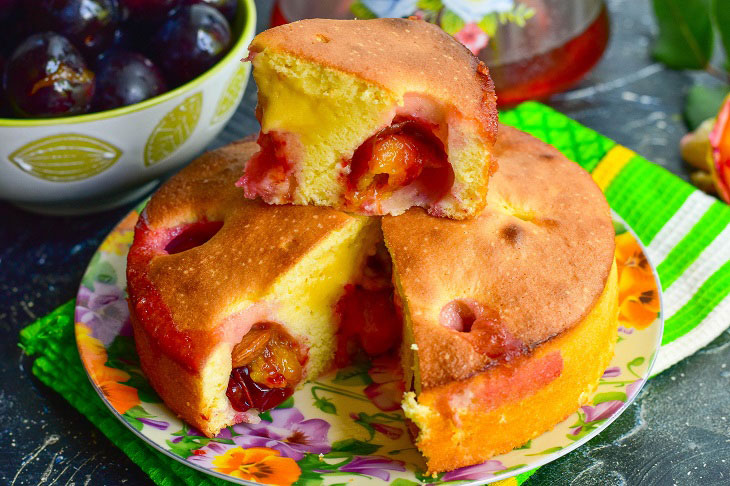 Enjoy your meal!