Cookies "Snowflakes" can be made on the festive New Year's table and pamper all invited guests with such sweetness. By the way, most often this unusual-shaped cookie causes great delight in children. If you have time and desire, then you can safely hang ready-made cookies in the form of snowflakes on your beautiful Christmas tree. It will become not only more beautiful, but also more original.
To prepare cookies and give them the desired shape, it is advisable to buy special cuttings in the confectionery department. They can be plastic or metal.
Ingredients:
Chicken egg – 1 pc.
Butter – 100 g.
Sugar – 1-2 tbsp. l.
Baking powder – 1 tsp
Flour -1-1.5 tbsp.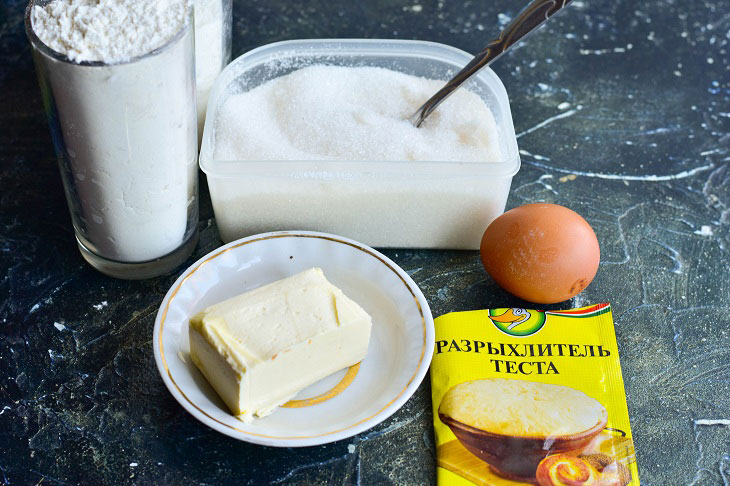 How to cook:
1. Put the butter in a bowl, which is pre-cut with a sharp knife into smaller pieces.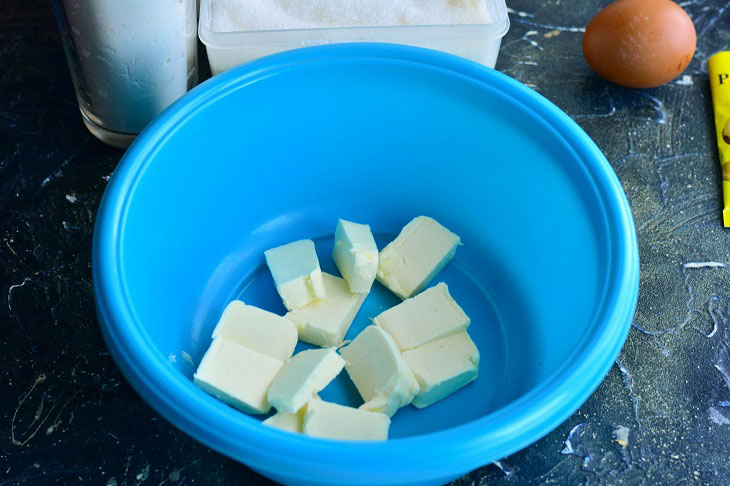 2. Beat in the chicken egg.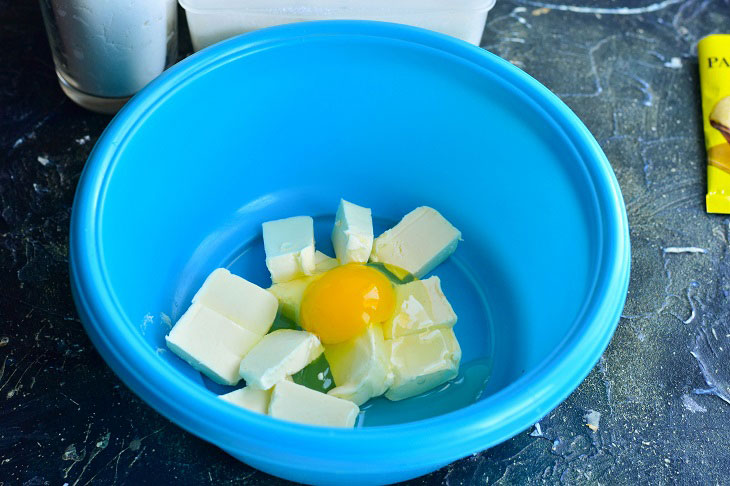 3. Add sugar.
If you wish, then you can replace sugar with honey.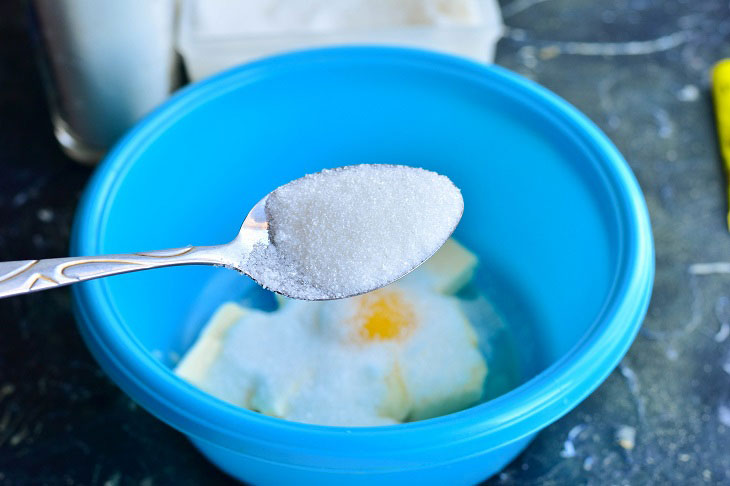 4. Combine flour with baking powder. Mix everything well with a spoon.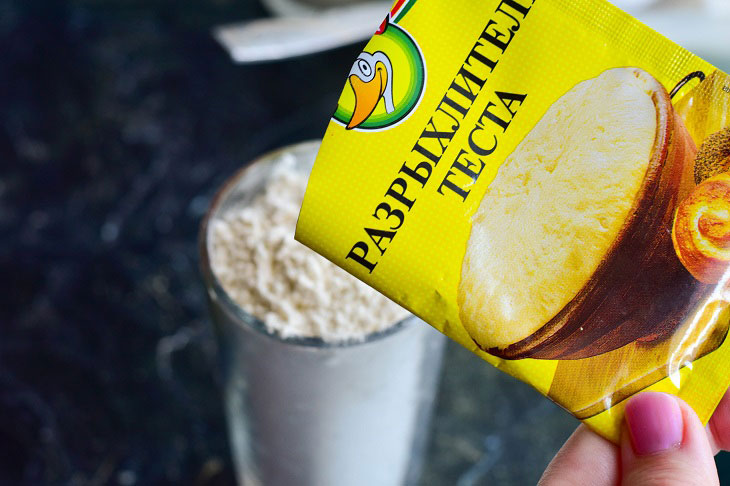 5. Now pour both masses to the egg-butter.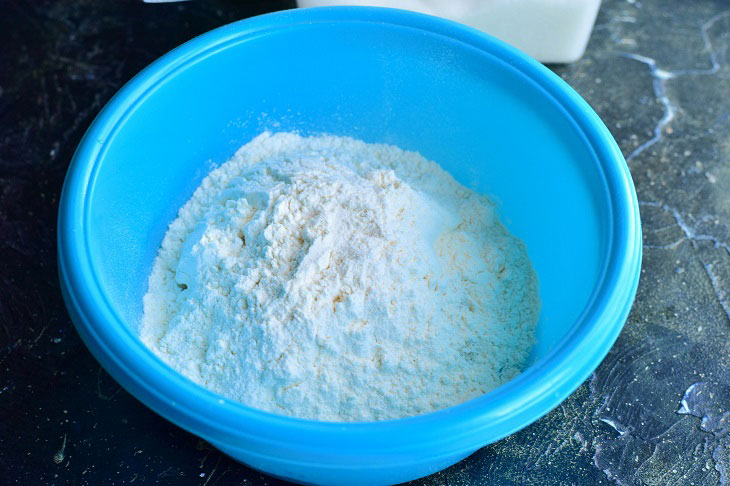 6. Use your hands to knead a dough that is smooth in texture and does not stick to your hands.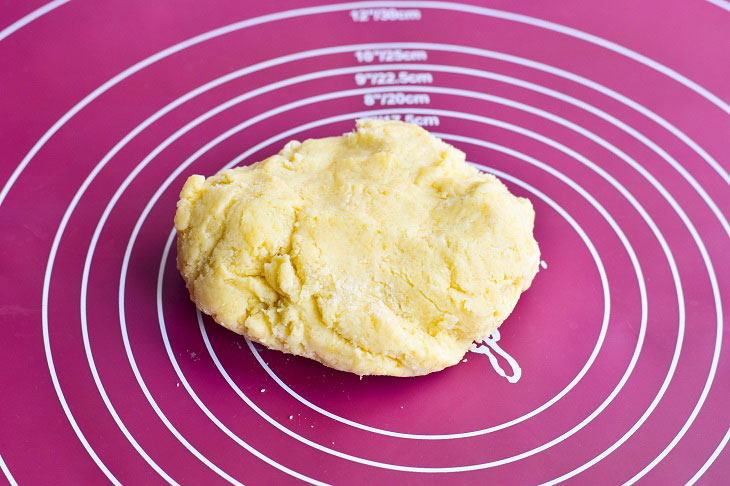 7. Using a wooden or silicone rolling pin, roll out the prepared dough into a thin layer of approximately 1 cm.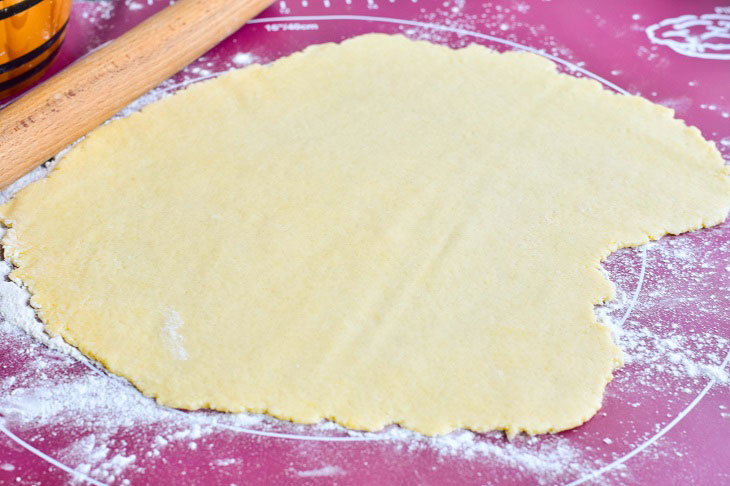 8. Use a plastic punch to make cookies. If you have it metal, then squeeze it out with it.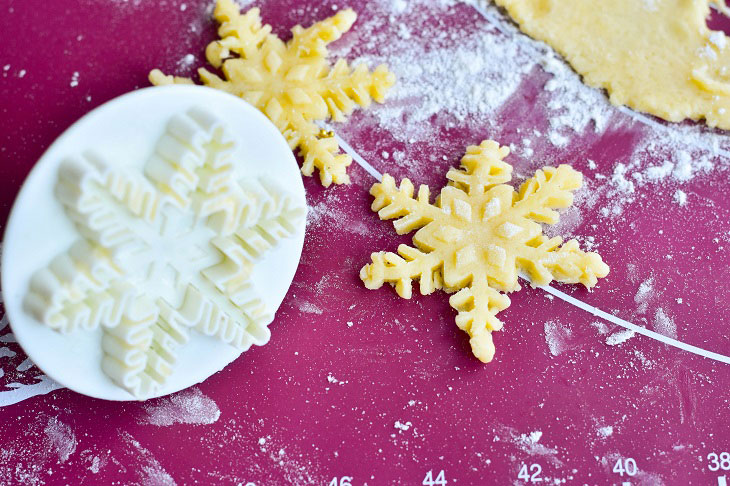 9. Very carefully, so as not to damage it, put it on a baking sheet.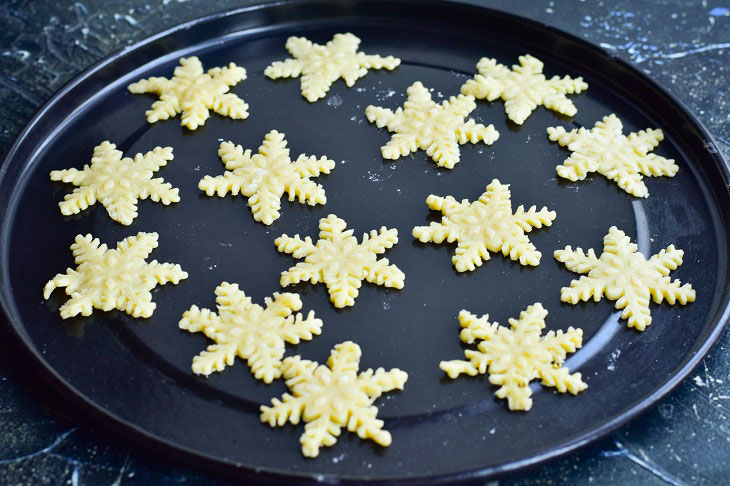 10. Send it to the oven for literally 8-10 minutes (temperature – 190 degrees). Perhaps it will bake less or, conversely, more in your oven. It all depends on its type and power.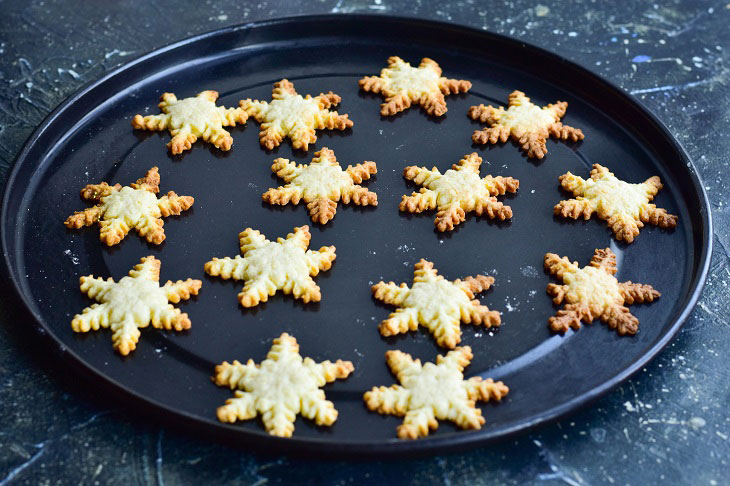 11. Now put the finished yummy on the dish. You can even use some special New Year's dishes, if you have one available. If you want to hang cookies on a Christmas tree, then make holes in it and thread them.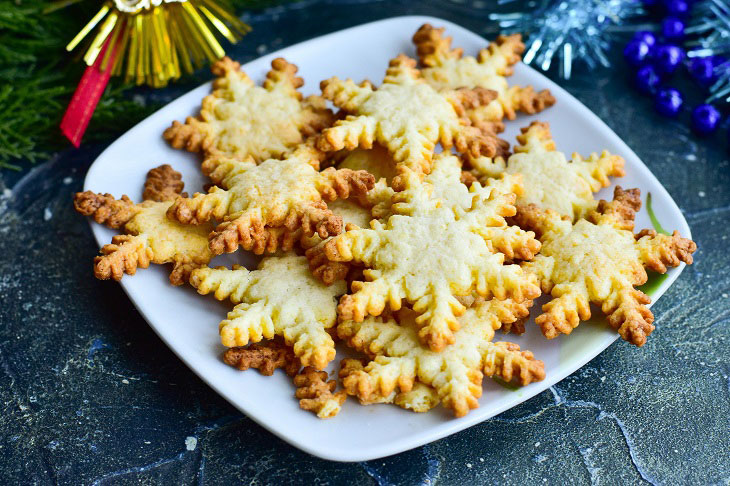 Sprinkle with powdered sugar before serving. You can also use icing or melted chocolate for decoration. But it is with powdered sugar that such cookies look best, as it resembles a little snow.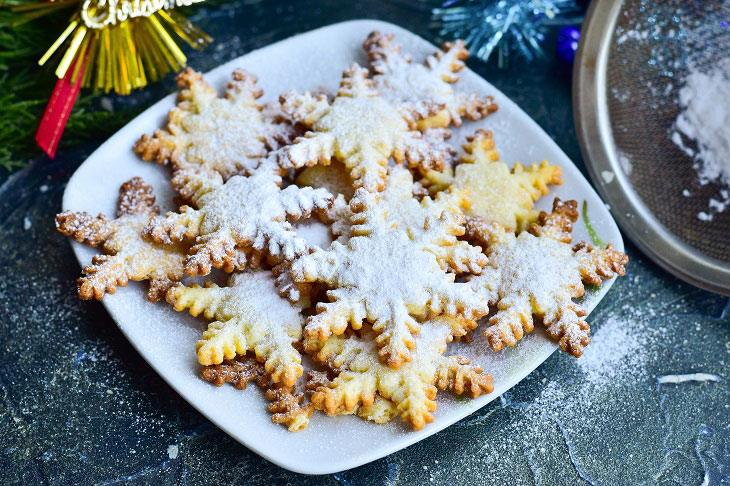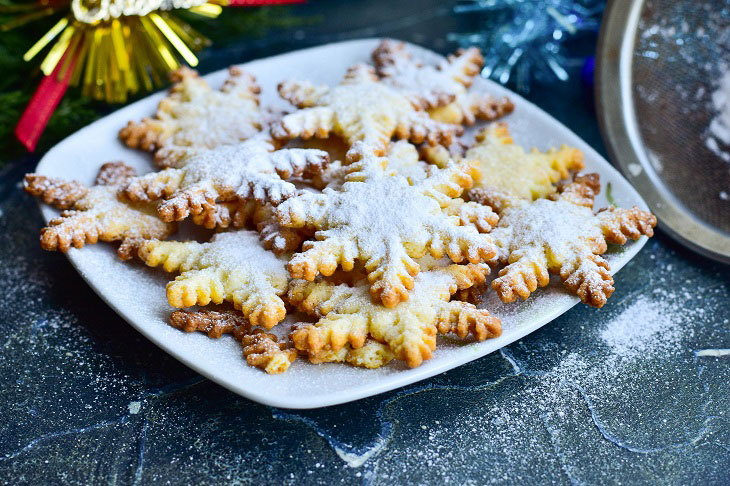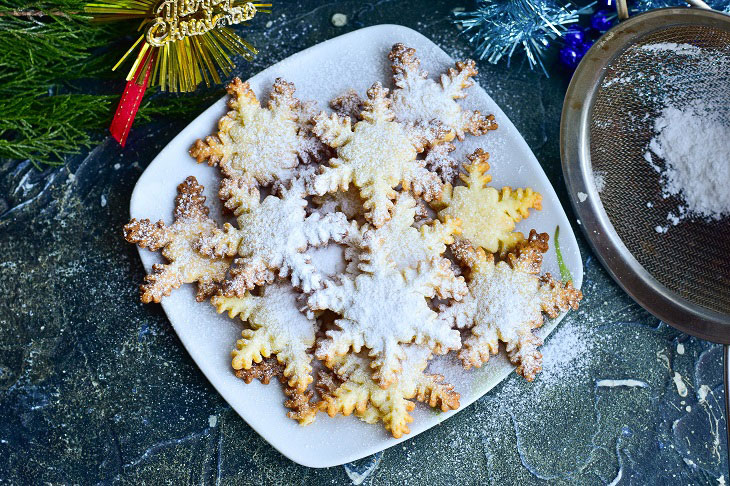 Enjoy your meal!