From the simplest products, even a novice housewife will be able to bake very tasty, fragrant homemade cookies.
Ingredients:
Sour cream of any fat content – 100 g.
Butter – 80 g.
Sugar – 80 g.
Chicken egg (large) – 1 pc.
Vanilla sugar – 10 g.
Baking powder – 5 g.
Premium wheat flour – 350 g.
Powdered sugar – for serving.
For flour crumbs:
Butter – 20 g.
Sugar – 20 g.
Wheat flour – 30 g.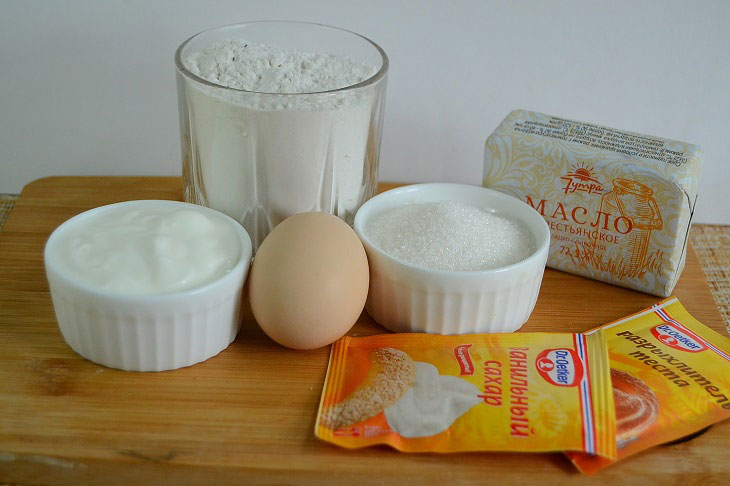 Cooking time: 1 hour. Servings Per Container: 4.
How to cook:
1. Cut the cold butter from the freezer into slices and put it in a container with sifted flour. Here we add sugar, vanilla sugar and baking powder.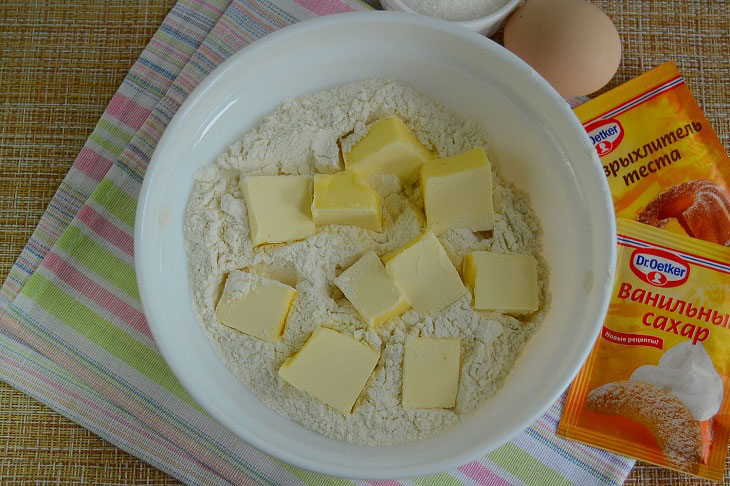 2. Grind everything into flour crumbs with your hands or with a regular fork.
If you have a blender, then use it and grind all the ingredients in the bowl in short pulses.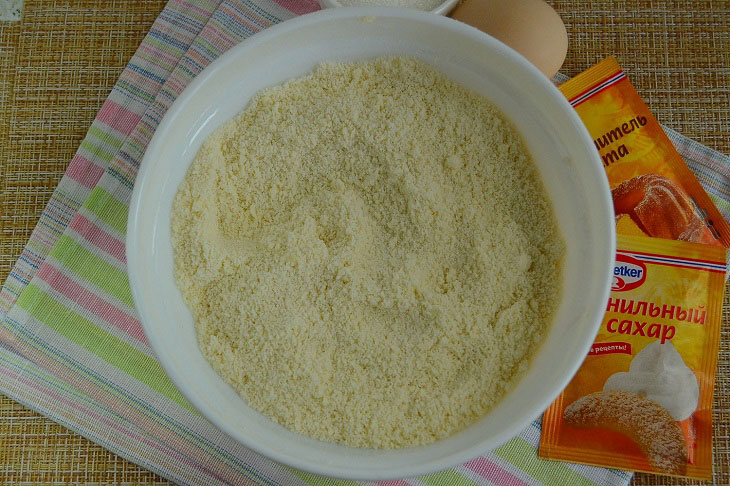 3. Add egg yolk and sour cream to the flour mixture. We will need the protein later for lubricating the cookies before baking.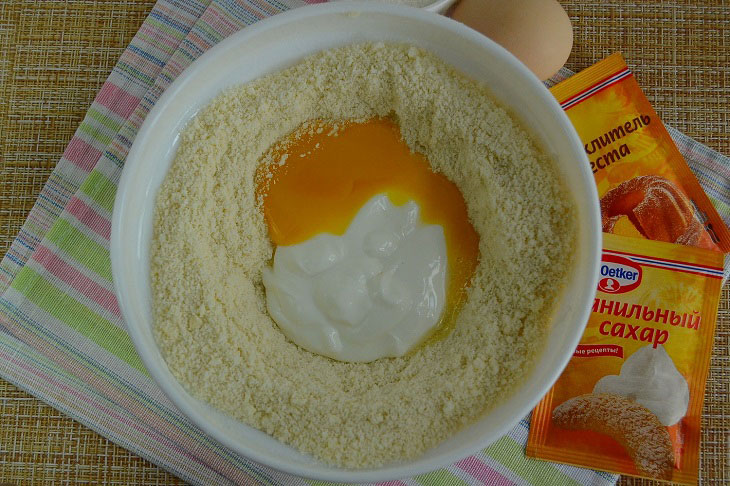 4. Quickly knead the soft dough, collecting all the ingredients in a bun.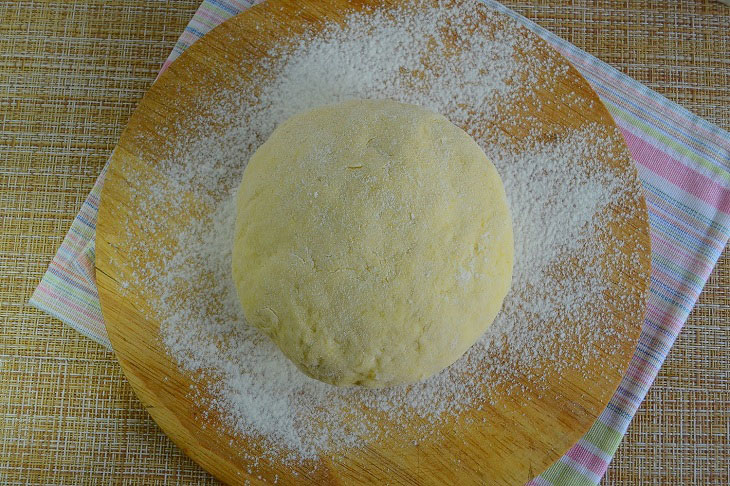 5. Put the dough on a plate in the form of a cake and place in the refrigerator for half an hour.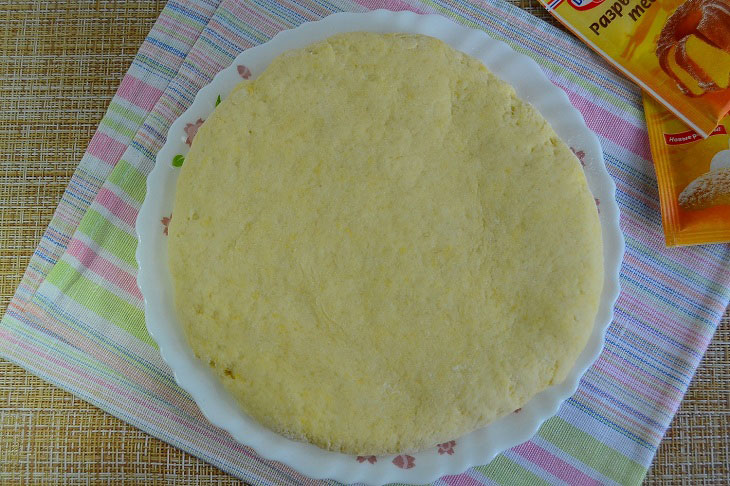 6. Roll out the dough into a layer 0.5 cm thick and cut out cookies with a curly knife or any cookie cutter.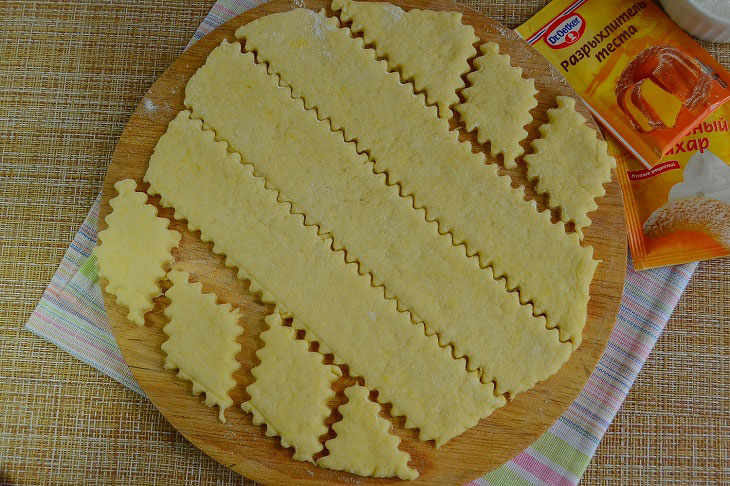 7. Beat the egg white with a fork and grease the dough pieces with a brush. Sprinkle plenty of sweet flour crumbs on top. For crumbs, grind the butter, sugar and flour just with your fingers into a homogeneous grain.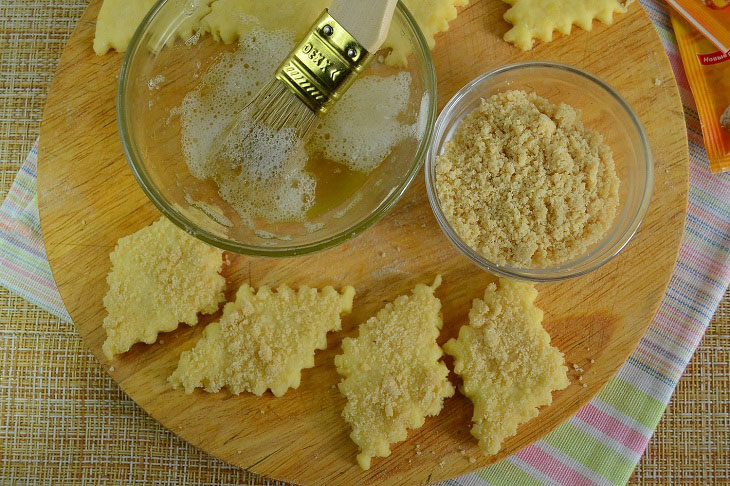 8. We cover the baking sheet with parchment paper and lay out the figures from the dough at a small distance from each other. We heat the oven to 180 degrees.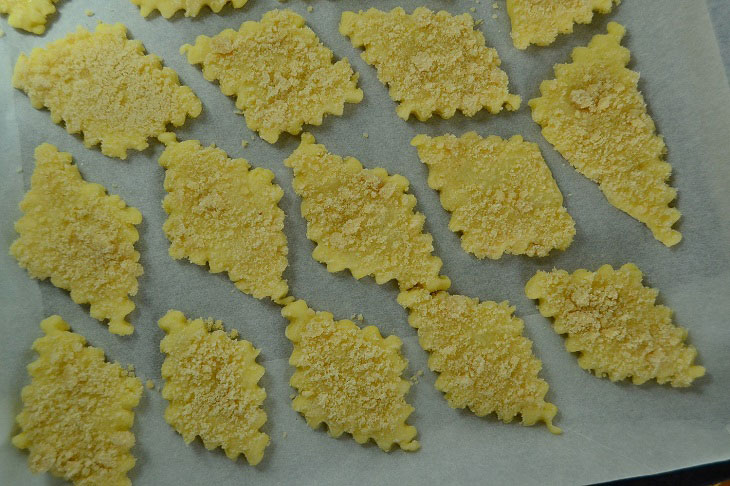 9. We bake our tender sour cream cookies until browned for 12-15 minutes.
Baking times will vary depending on your oven, so be sure to keep that in mind.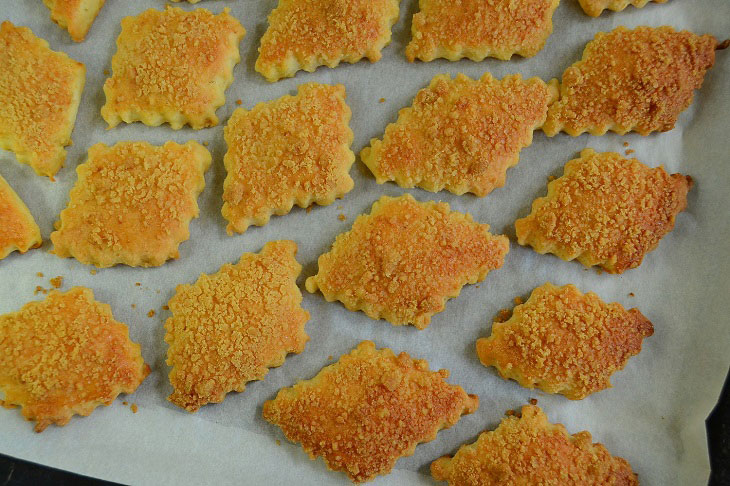 10. Put the finished cookies on a wooden board and sprinkle with powdered sugar.
We serve fragrant, tender sour cream cookies with tea, milk, compote.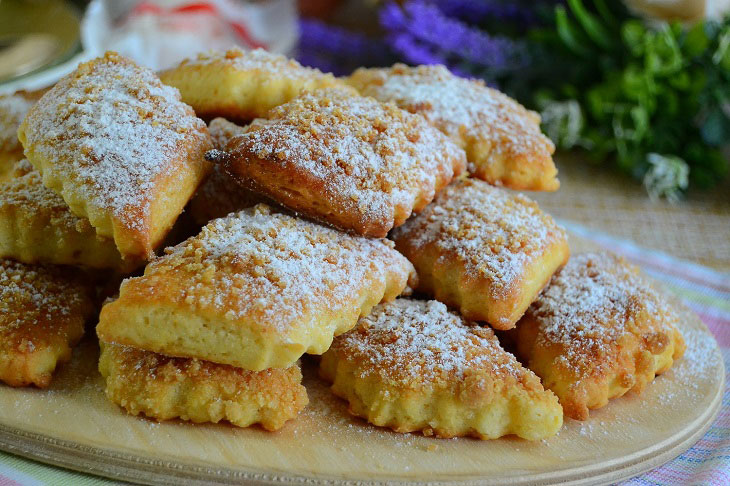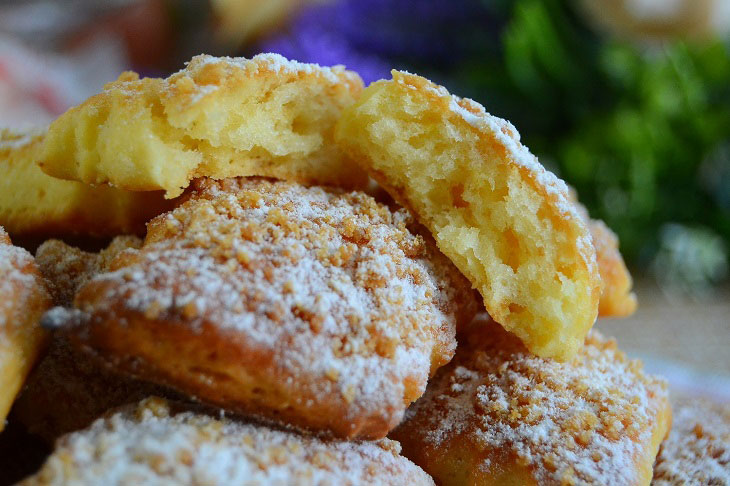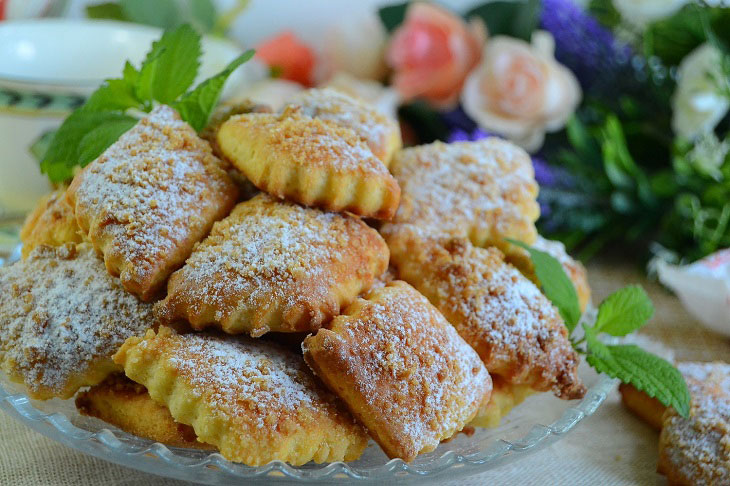 Enjoy your meal!