Prepare delicious pasties with meat for your family and friends, the dough is kneaded on kefir, which is easy and simple. If there is unfinished kefir left in your refrigerator, then feel free to use it for any baking, including frying crispy chebureks. The dough on kefir turns out to be soft and pliable, any hostess can handle it.
For the filling, take the pork pulp, onions and herbs. We used parsley. The meat filling is juicy due to onions and fragrant, as greens are added.
Ingredients:
Kefir – 1 tbsp.
Wheat flour – 3.5 tbsp.
Salt – 0.5 tsp.
Baking soda – 0.5 tsp
Chicken eggs – 1 pc.
Pork (pulp) – 300 g.
Onion – 80 g.
Parsley – 5 g.
Vegetable oil – for frying.
Spices – to taste.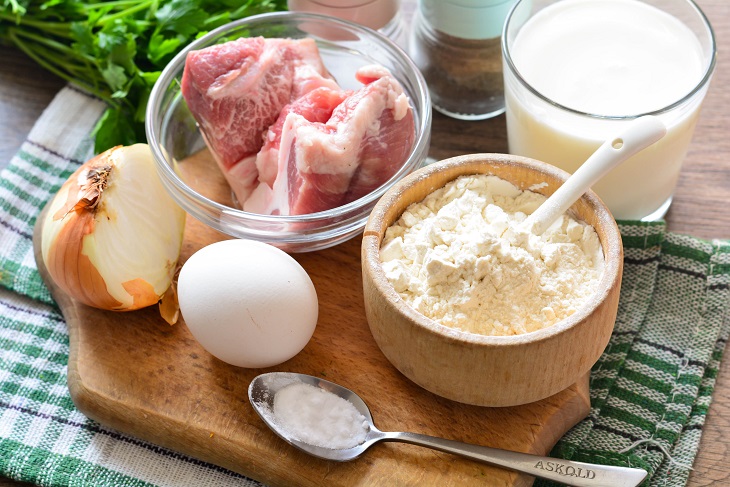 How to cook:
1. First of all, knead the dough. To do this, pour kefir at room temperature into a deep bowl. Pour salt and soda into it, stir immediately so that the soda reacts with the fermented milk product. Bubbles will begin to appear in kefir, which means you can continue to work with the dough.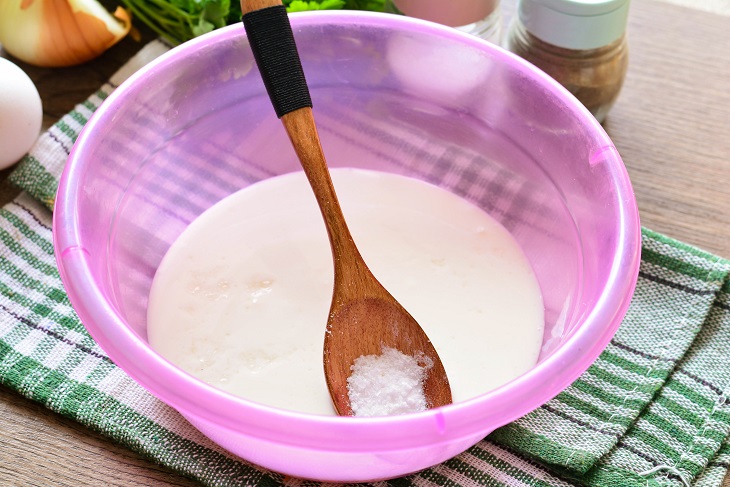 2. Beat the chicken egg into the dough and stir until smooth.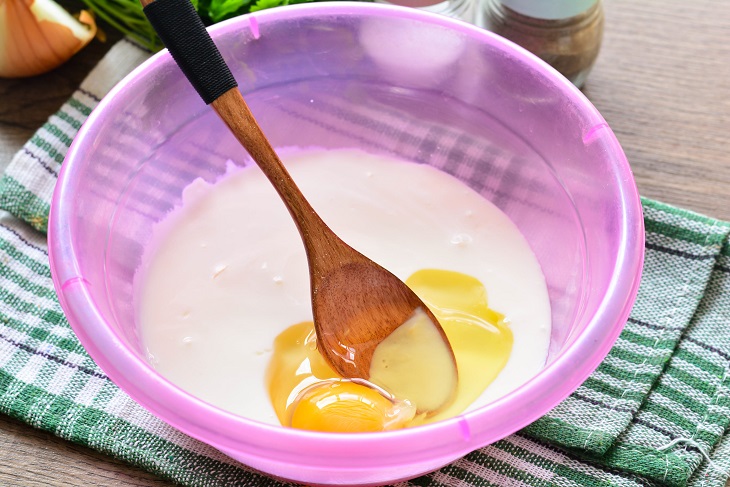 3. Pour in wheat flour and stir so that there are no lumps.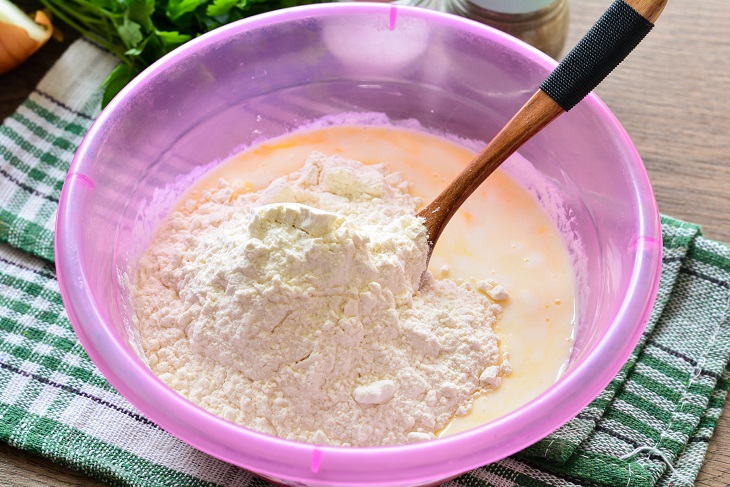 4. Knead a soft, but at the same time elastic dough that does not stick to your hands. Leave the dough to rest under cling film or a towel for 10-15 minutes so that gluten forms in the flour – the pastry dough will be easy to roll out.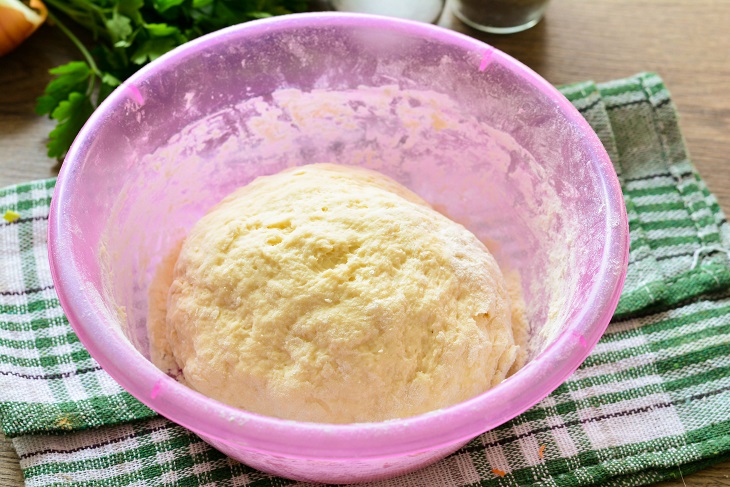 5. In the meantime, take care of the filling. Cut the pork into large pieces, peel the onion and chop as well. For the filling, rinse the parsley.
6. Put the meat, onion and parsley leaves into the blender bowl. Add salt and black pepper to taste.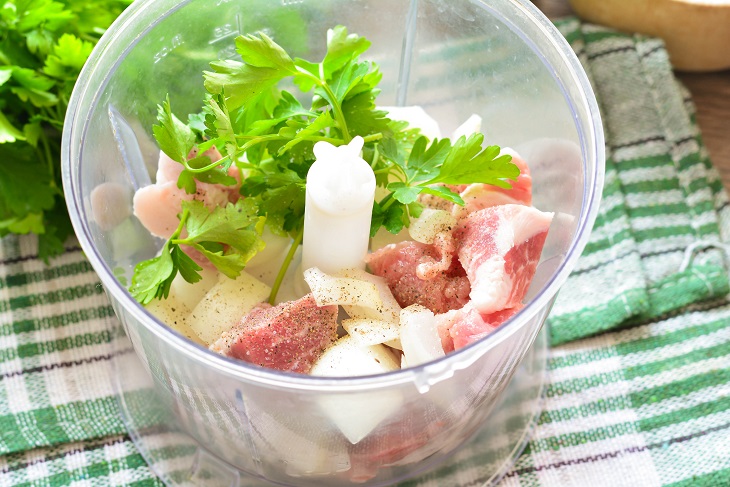 7. Twist all the ingredients to make minced meat. You can pour a couple of tablespoons of cold water for juiciness.
Water will quickly be absorbed into the stuffing, and the filling will not flow.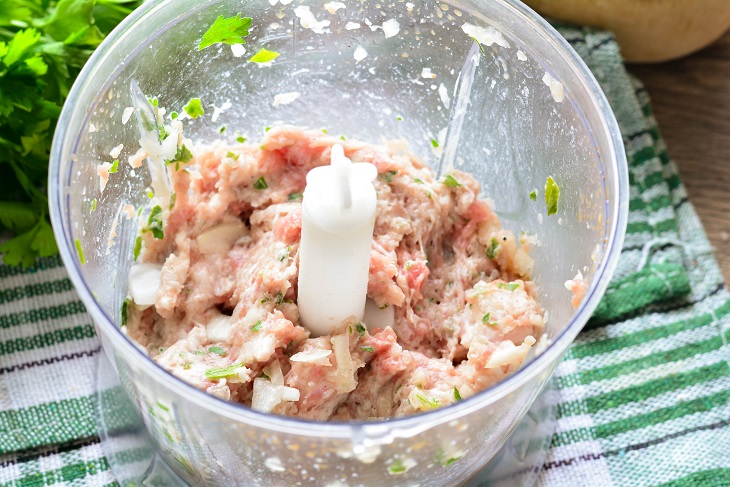 8. Divide the dough into 5-6 balls, roll each part with a rolling pin to make a circle.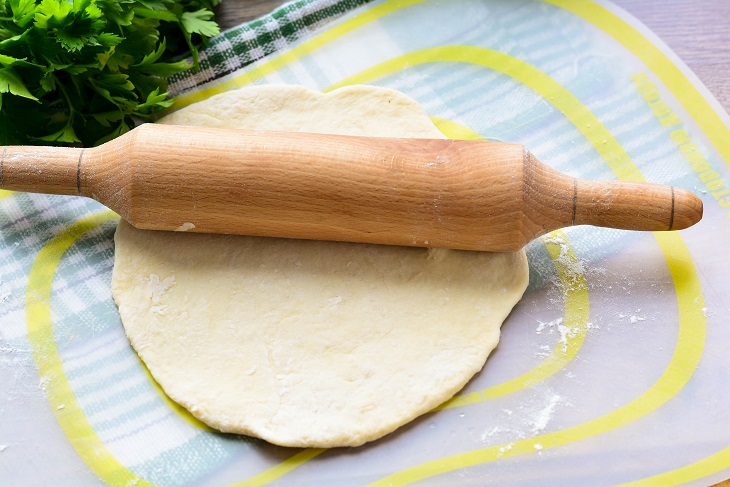 9. Put a couple of tablespoons of meat filling on the dough.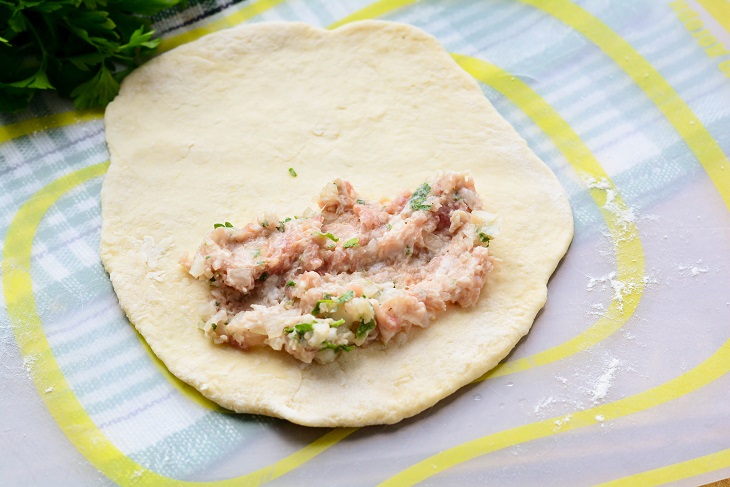 10. Pinch the pasties, the edge can be additionally pressed down with a fork – there will be a curly pattern.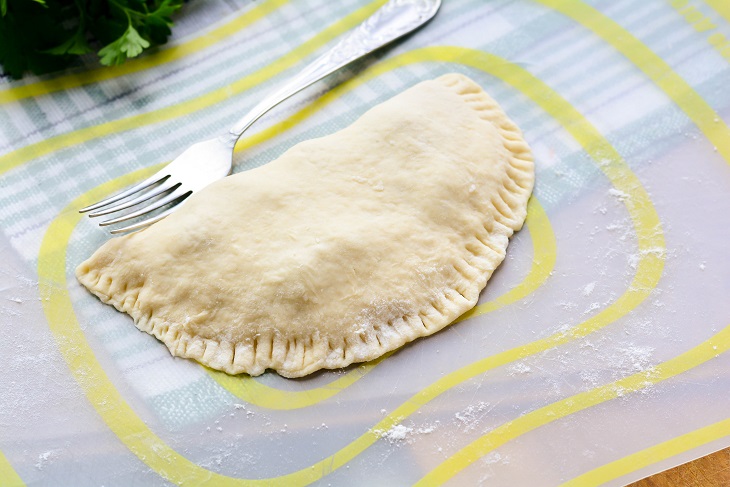 11. Pour 50-70 g of oil into a frying pan, heat over medium heat and fry pasties for 2-3 minutes on each side to form a golden crust.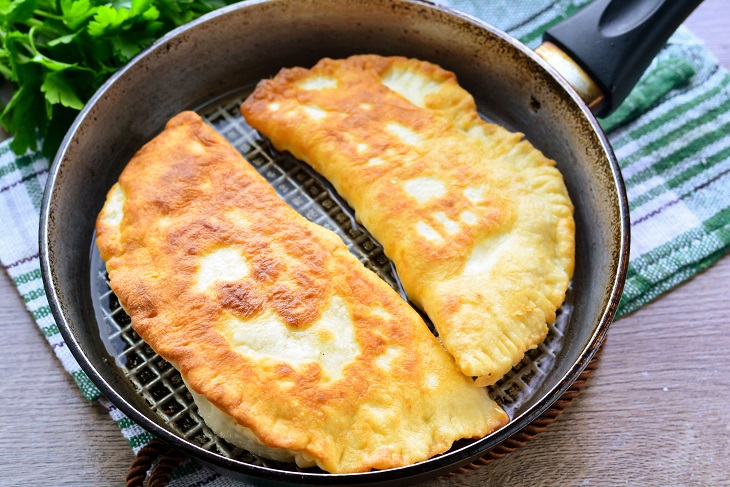 Serve ready-made chebureks to the table with heat, with heat, while they are hot and crispy.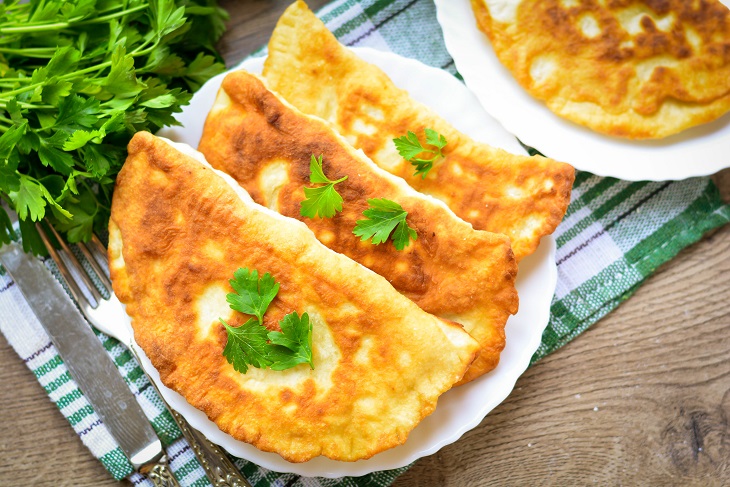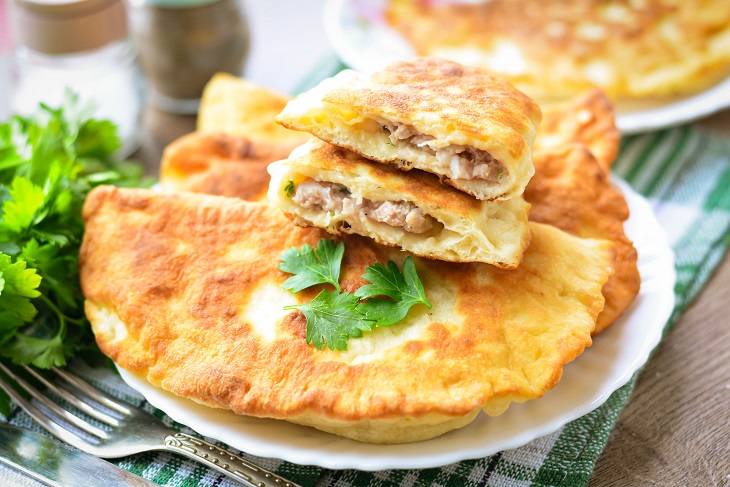 Enjoy your meal!