Potato draniki latkes can be safely prepared for breakfast. They always turn out very tasty and quite satisfying. They can be served hot or cold. They go well with any sauces, so you should think about it in advance and buy the one you like or make it at home. Also, ready-made potato pancakes can be taken to the brakes.
For cooking, it is worth preparing a frying pan with a non-stick coating. So that potato pancakes do not fall apart when turned over, it is advisable to add a chicken egg and flour to the mass. In addition to salt and ground black pepper, you can also add those spices that you like best into the potato mass. It can be ground paprika, even with a smoked flavor, and garlic salt. In general, any additives for vegetables will do. If you like greens, then you should pre-cut it finely and add to the mass.
Ingredients:
Potatoes (old or young will do) – 300 g.
Onion – 1 pc.
Egg – 1 pc.
Salt, pepper – to taste.
Flour – 1.5 tbsp. l.
Vegetable oil – 50 ml.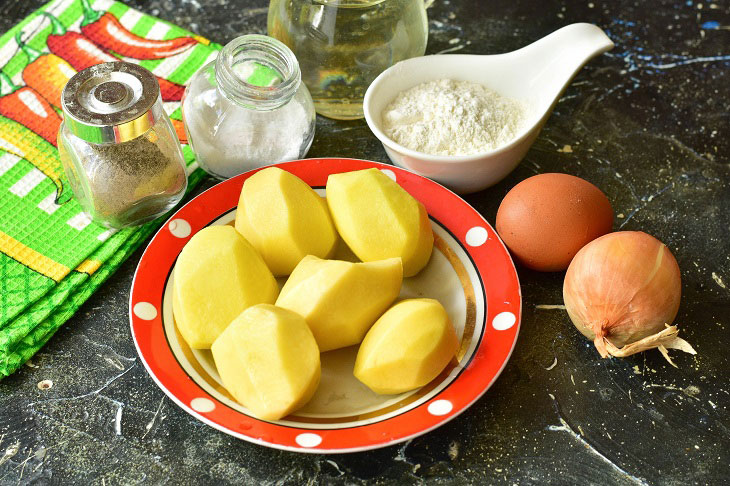 How to cook:
1. Peel the potatoes and then grate them on a coarse grater.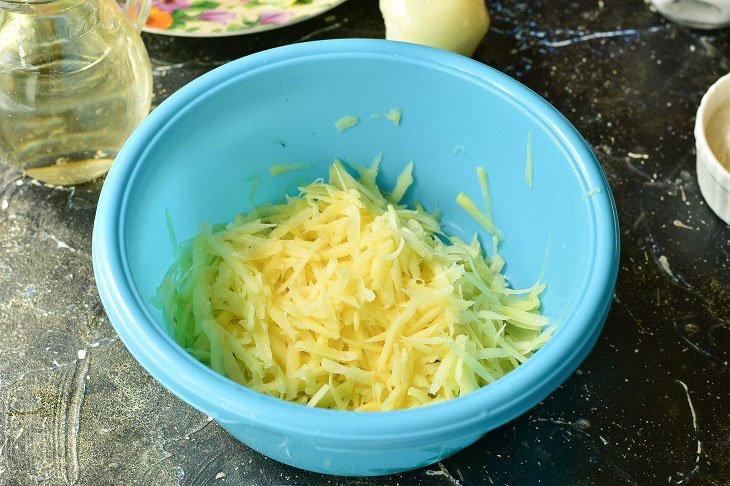 2. Peel the onion and grate it on a fine grater or chop with a blender or meat grinder.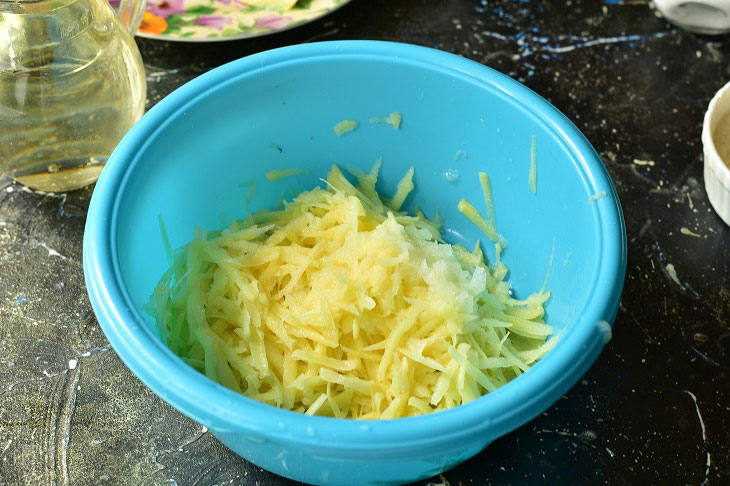 3. Pour in the flour. By the way, not only ordinary wheat, but any other will do.
If suddenly the flour is over, then take corn or potato starch instead.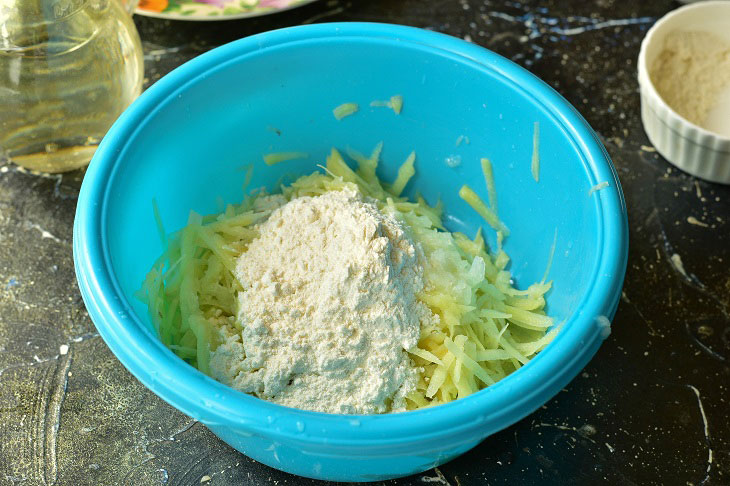 4. Beat in the chicken egg.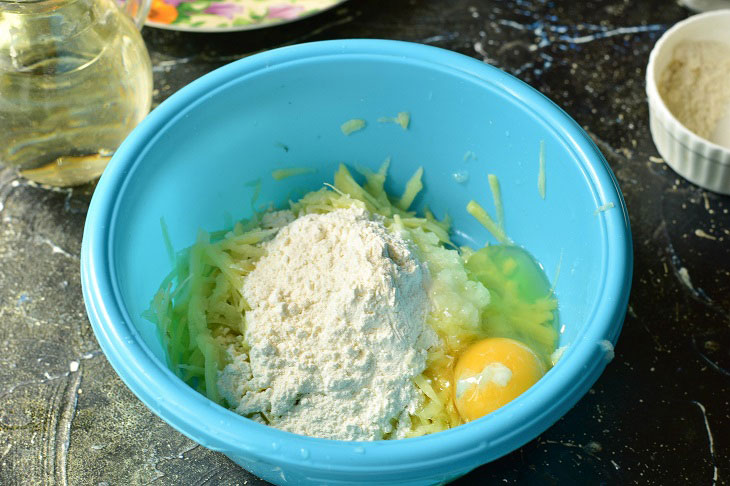 5. Add salt and pepper.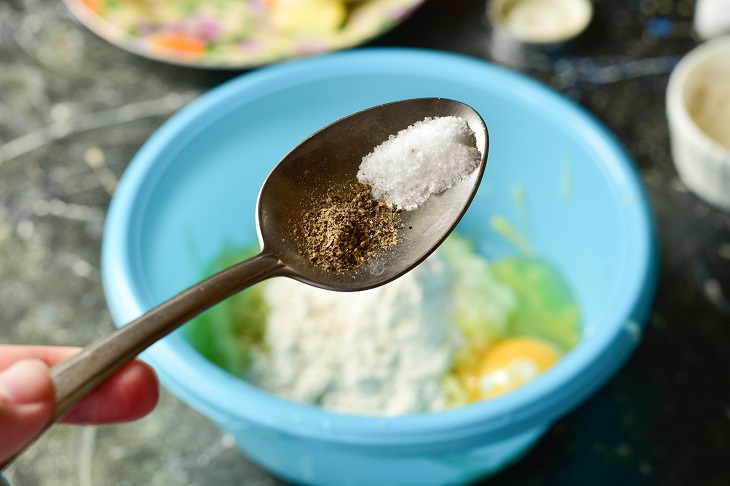 6. Mix everything very well with a spoon.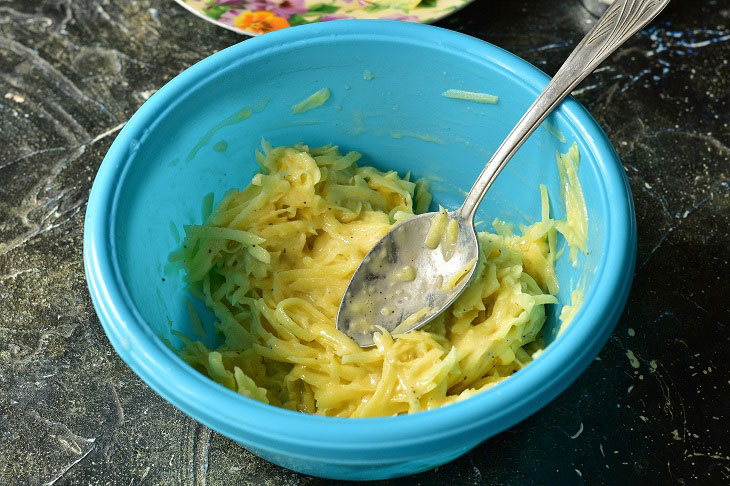 7. Heat vegetable oil in a frying pan. Lay out the pancakes with a spoon.
You can make the thickness of the cakes at your discretion. The thinner they are, the crispier they will be. The thicker, the softer inside.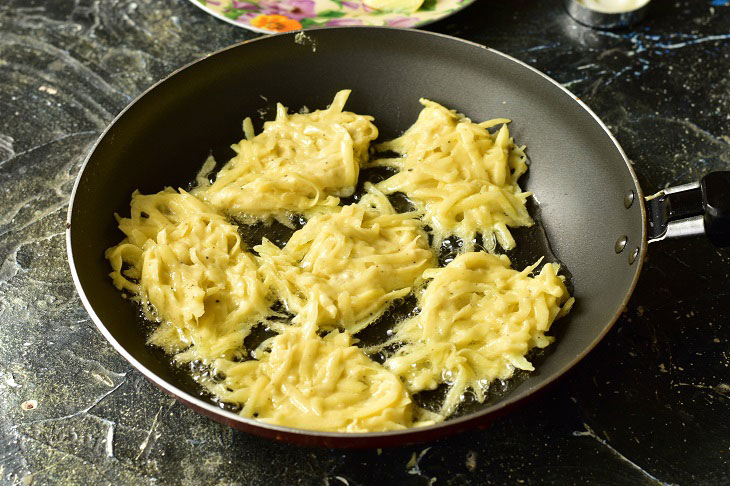 8. Fry potato pancakes over moderate heat until nice and golden brown.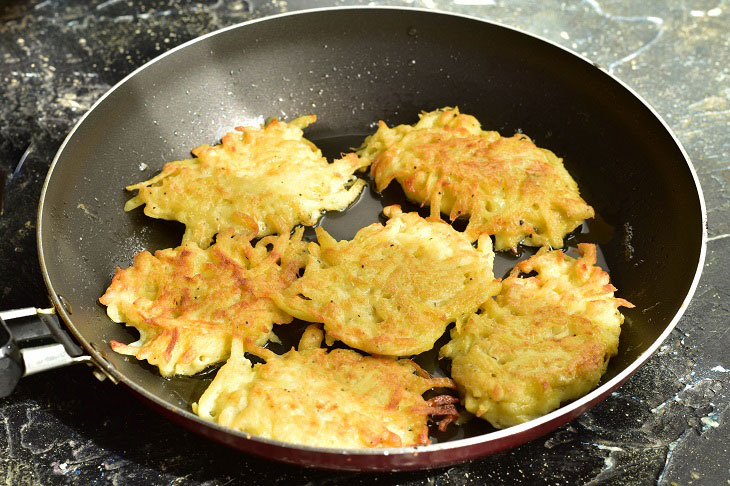 9. Lay the finished yummy on a paper towel. Leave for 2 minutes. During this time, excess oil will run off. Transfer the pancakes-latkes to a beautiful and preferably flat dish. Bring them boldly to the table. And don't forget some original sauce.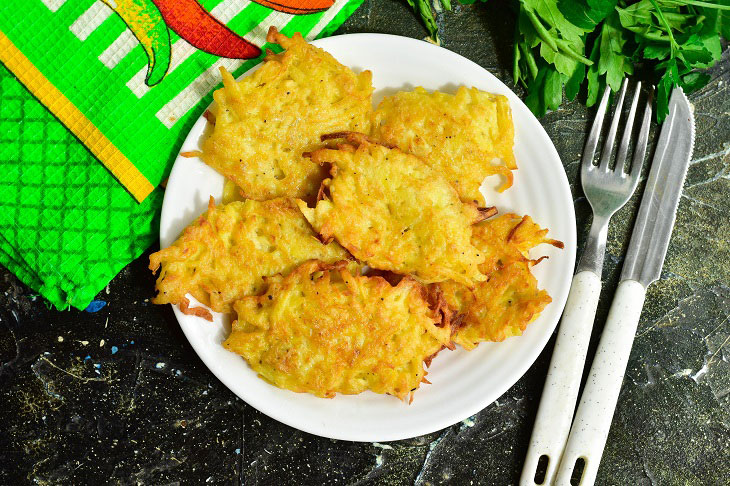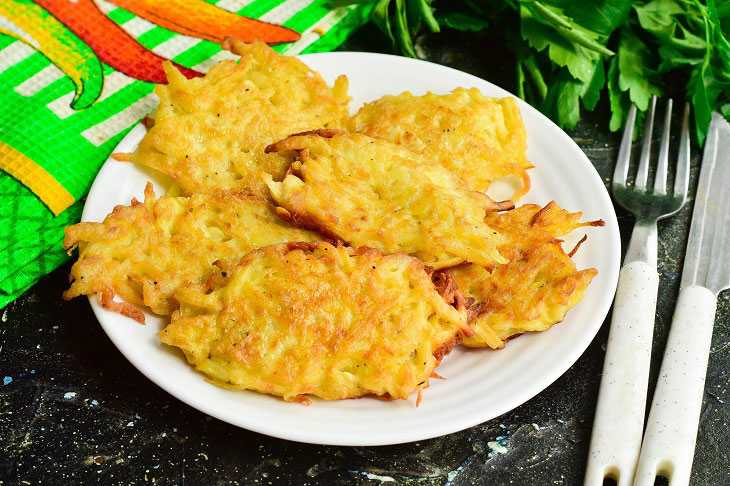 Bon appetit!