Cheese balls "Chickens" will look amazing on the festive table for Easter. Guests will definitely appreciate such an appetizer, and the kids will want to try it first of all. By the way, the most important point in the quick preparation of snacks is that you need to pre-boil chicken eggs. It is also worth using high-quality hard cheese, and buying poultry eggs. Instead of mayonnaise, sour cream is also suitable. To make the balls sharper, you need to add more chopped garlic.
Since this is an appetizer, you do not need to cook anything additionally for it. It can be served not only on one common dish, but also in portions, only in this case it will be necessary to prepare the required amount of dishes in advance, according to the number of invited guests.
Ingredients:
Chicken egg – 2-3 pcs.
Cheese hard or processed – 50 g.
Garlic – 1 clove.
Mayonnaise – 0.5 tbsp. l.
Carrot – 1 pc. for decoration.
Peppercorns – a few pcs. for decoration.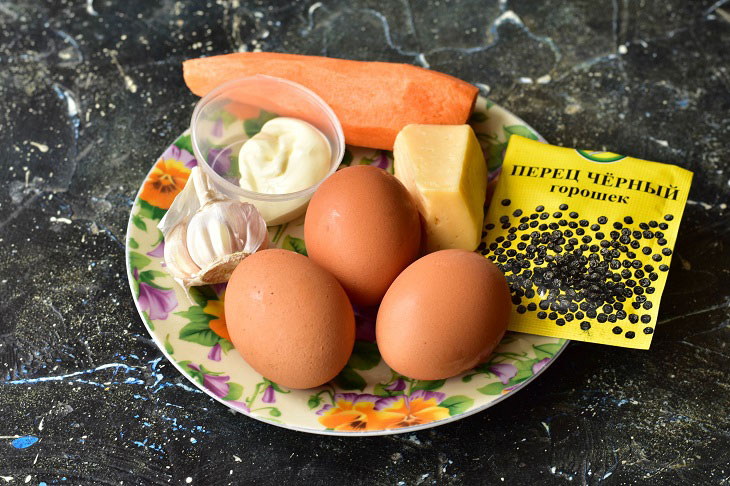 How to cook:
1. So, immediately after preparing all the products, grate hard or processed cheese on a fine grater. Basically, it doesn't matter which one you choose.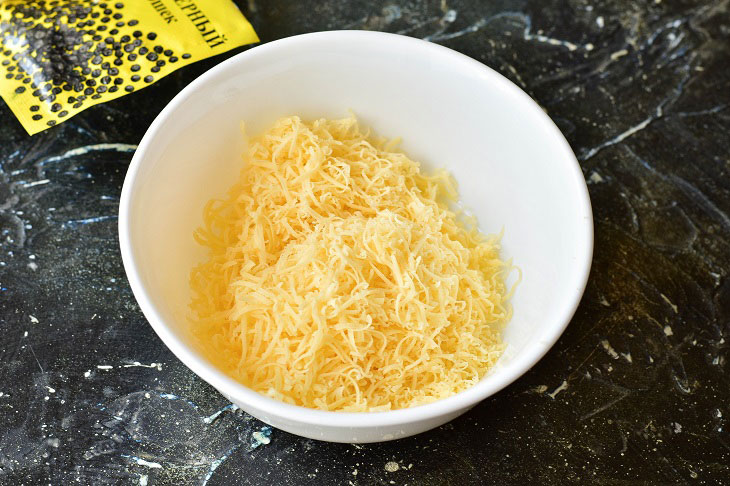 2. Pour the chicken eggs with warm water and send them in a saucepan to the fire. When the water boils well, be sure to reduce the heat to almost minimum. Boil the eggs for 7 minutes. After that, fill them with ice water and leave for 10 minutes. Peel the cooled chicken eggs, grate them on a fine grater. Send them to grated hard cheese.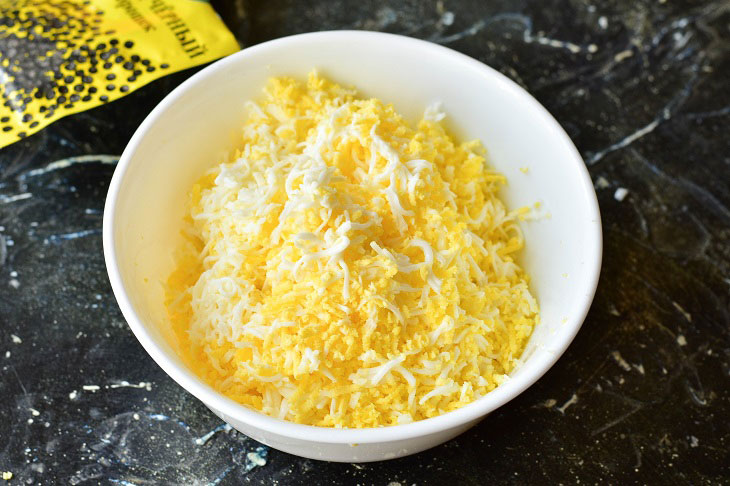 3. Peel the garlic and squeeze it through the garlic press. You can also grind it in another convenient way.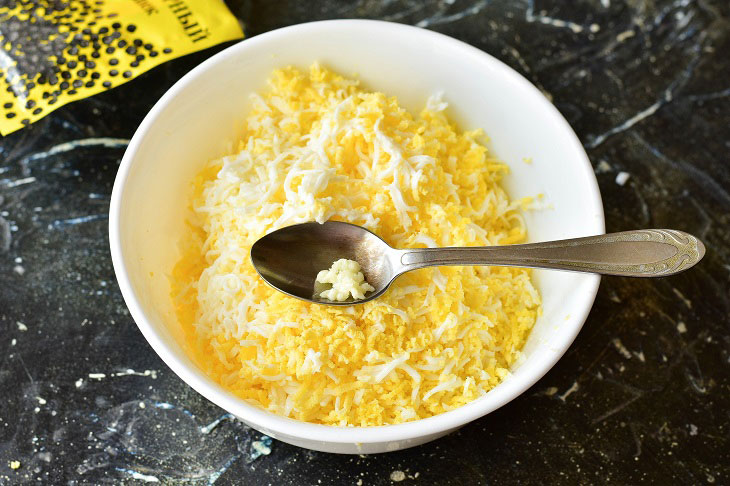 4. Add mayonnaise or sour cream.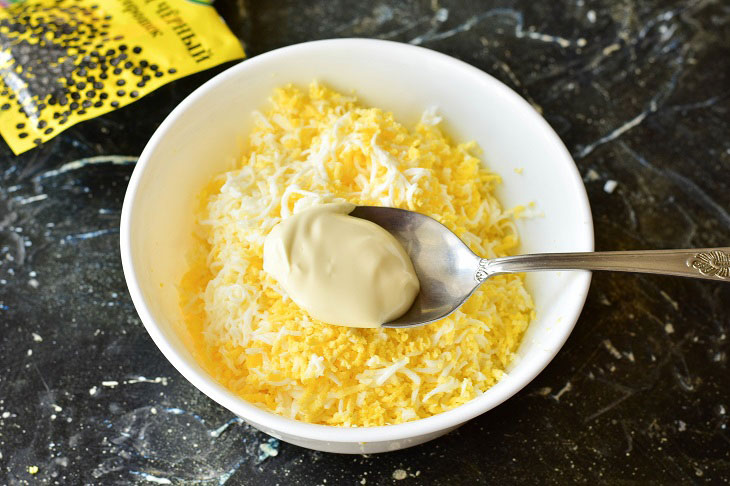 5. Now, using a tablespoon, mix everything very thoroughly. Try mass.
You can also add salt and garlic if you like.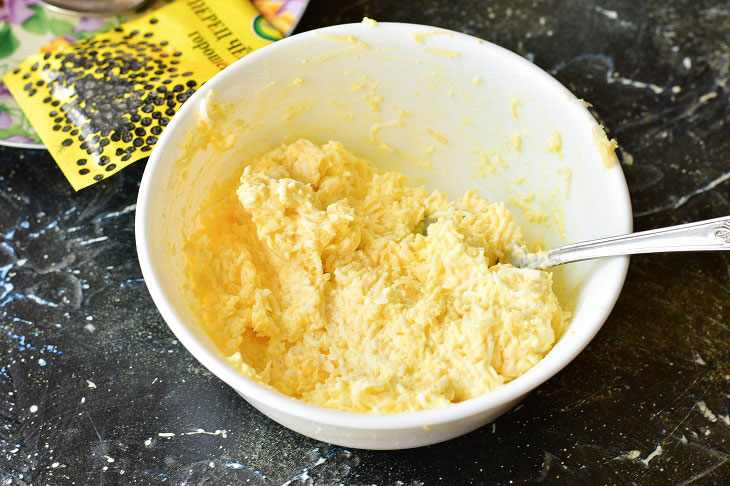 6. Moisten your hands a little and form balls of the same size from the mass. Put them immediately on the dish on which you plan to serve them to the table.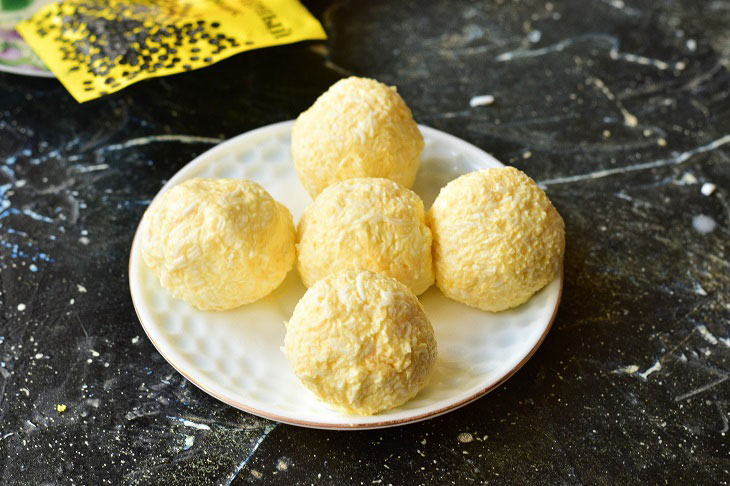 7. Make eyes out of pepper.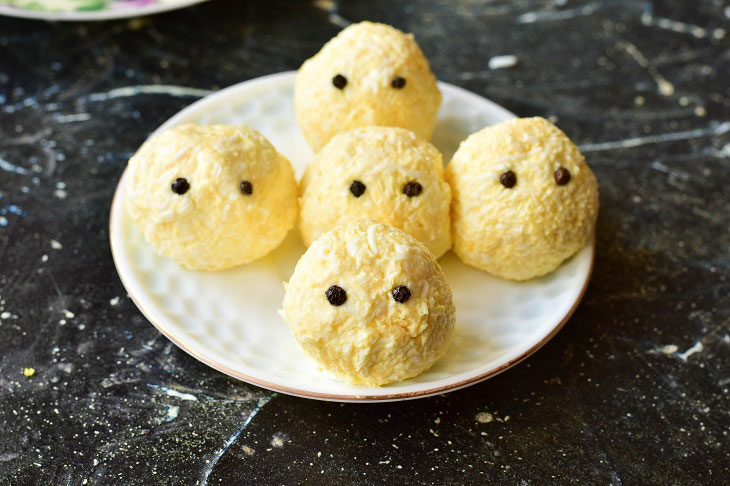 8. Now cut the carrots into slices. Cut triangles out of them: large, smaller. Also just cut out the stripes.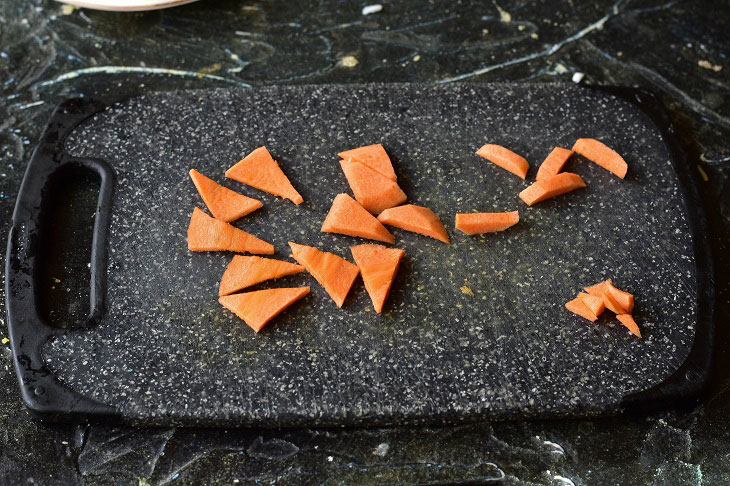 9. Make the legs of the chickens from the triangles of those that are the largest in size. Make a nose out of the smaller ones. And from the stripes – scallops.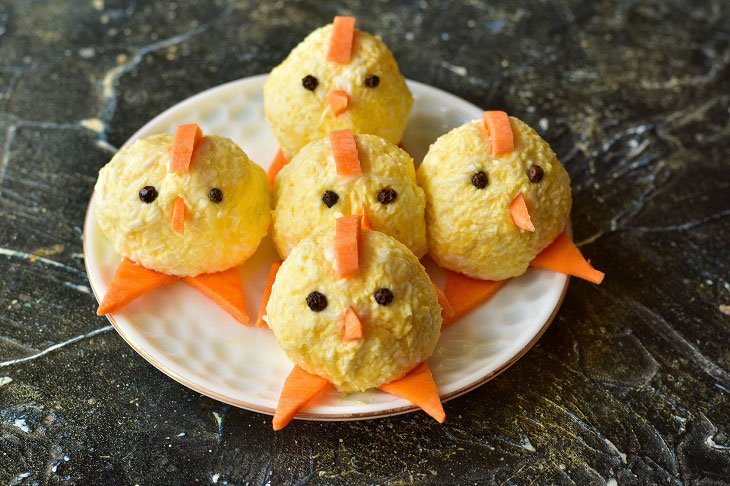 These are the cheese balls "Chickens" turned out! Be sure to make them!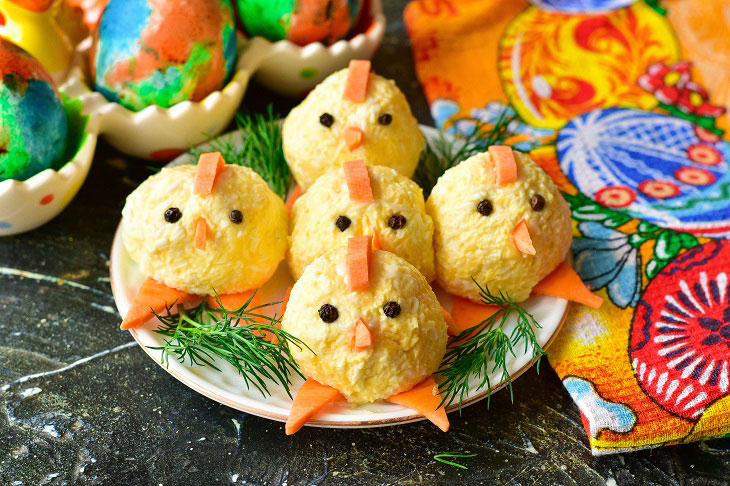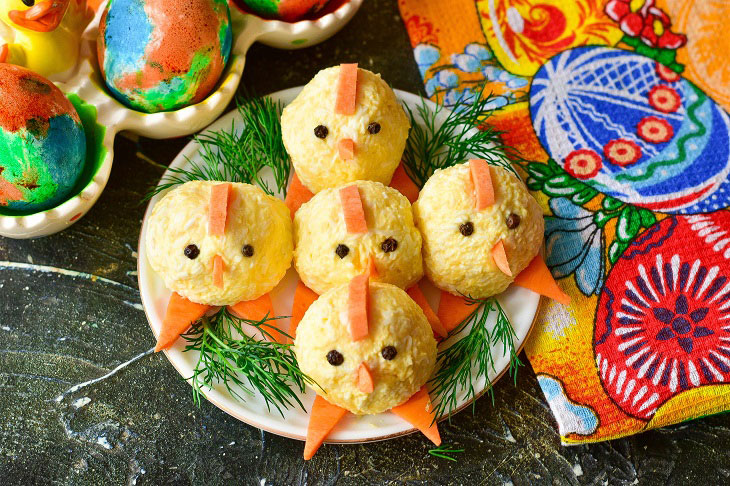 Bon appetit!