Cheese balls can be prepared with cod liver. So they will come out very tender, but you should definitely buy high-quality and expensive cod liver. When choosing cheese, it is better to use the one that you like the most in taste. It can safely be Gouda, Russian, Maasdam and another type of product.
Ready-made balls are suitable for serving on a festive table. To make them more tender in taste, it is imperative to add butter to the cod liver (again, stop at a quality product).
With what to serve ready-made balls? The fact is that you don't need to cook some special side dish for them or something else. They can safely act as an independent snack dish, which is a big advantage. Also, these balls are quite satisfying and healthy, due to the fact that their main ingredient is cod liver.
Ingredients:
Cod liver – 1 jar.
Egg – 2 pcs.
Hard cheese – 30-50 g.
Butter – 30-50 g.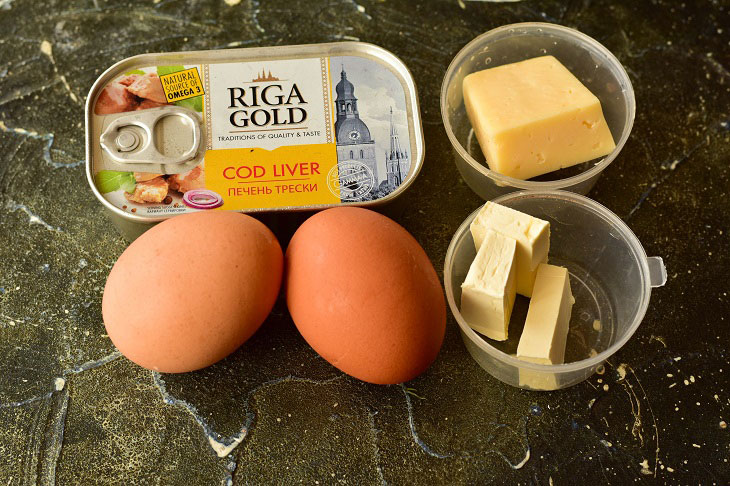 How to cook:
1. So, very carefully open a jar of cod liver. Put in a deep bowl or any other dish.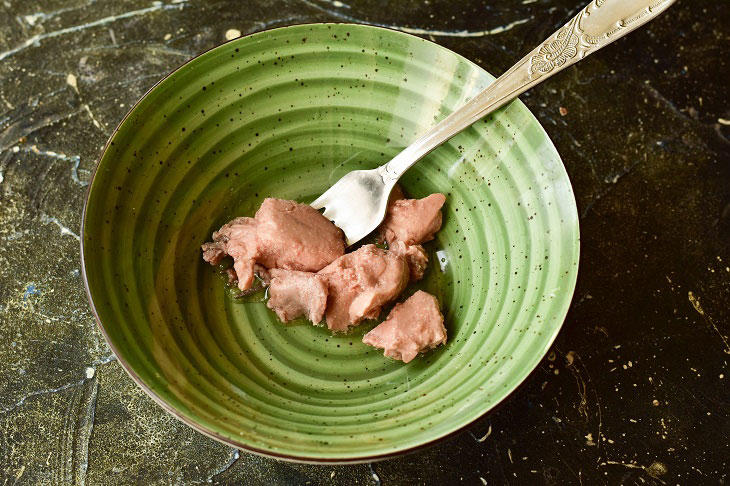 2. Mash it very well with a fork, but without excitement, as it is very tender.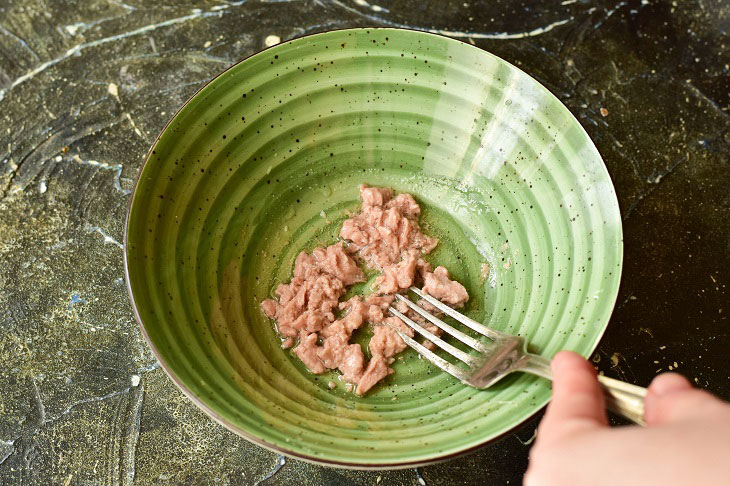 3. Then add room temperature butter to it.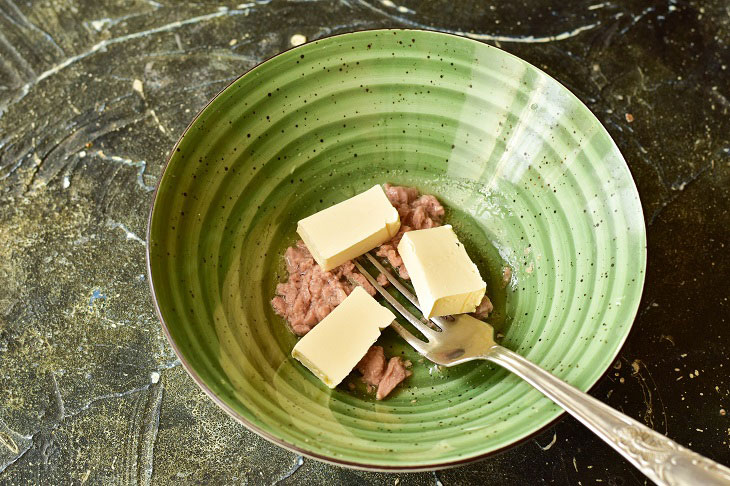 4. Again, knead everything well with a fork.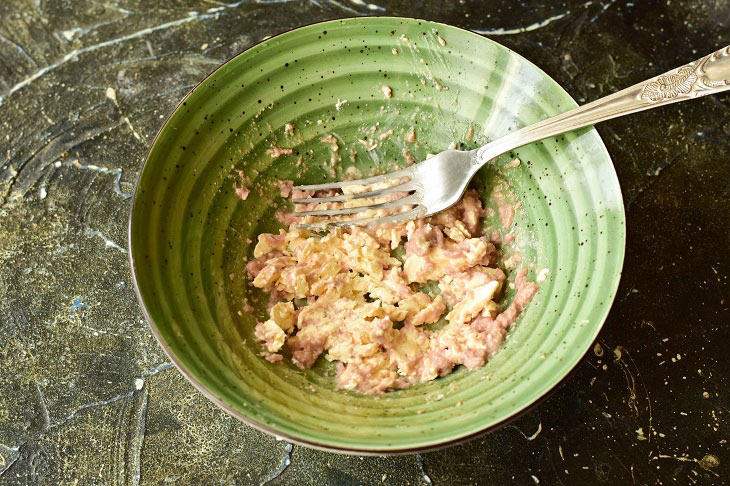 5. Now grate boiled chicken eggs on a coarse grater.
It is better, of course, that the eggs are homemade. Firstly, they will be much tastier than store-bought ones. Well, and secondly, their yolk will be brighter in color. Although the yolk is not important in this recipe.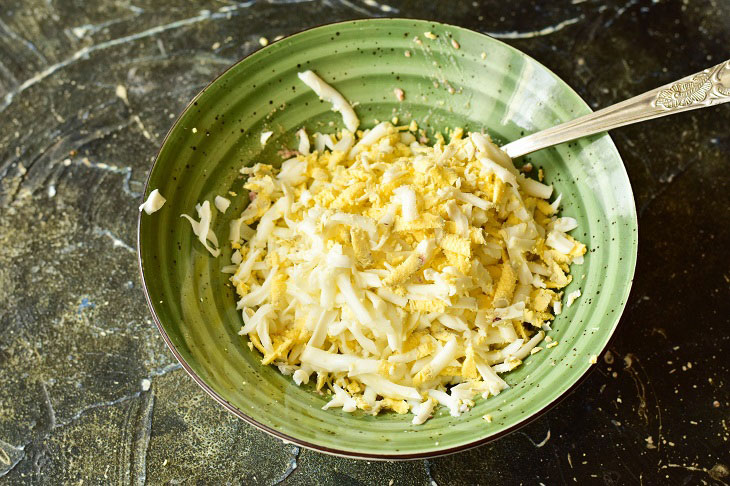 6. Mix very well now all the ingredients in a bowl.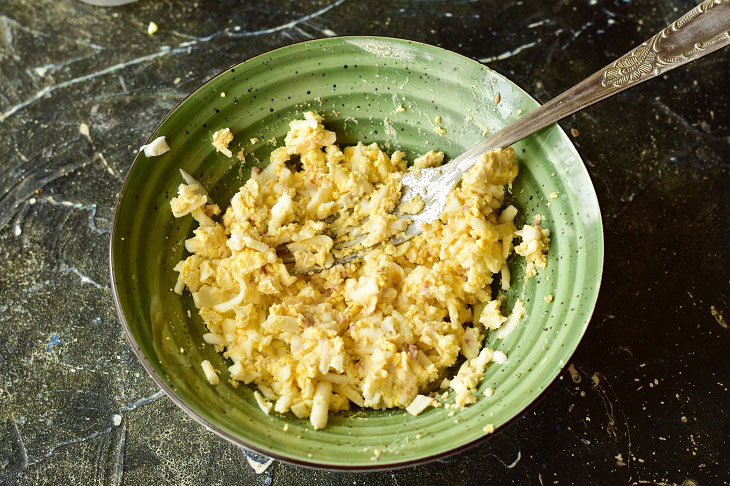 7. With wet hands, form the same and not too large balls from the prepared mass.
8. In a bowl, grate hard cheese on a fine grater, it is better that it is not too soft, so it will be more convenient to grate it.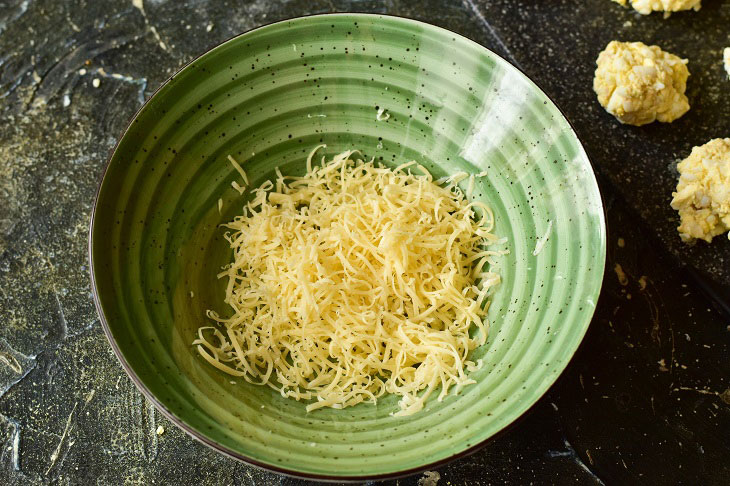 9. Now roll the prepared balls in grated hard cheese.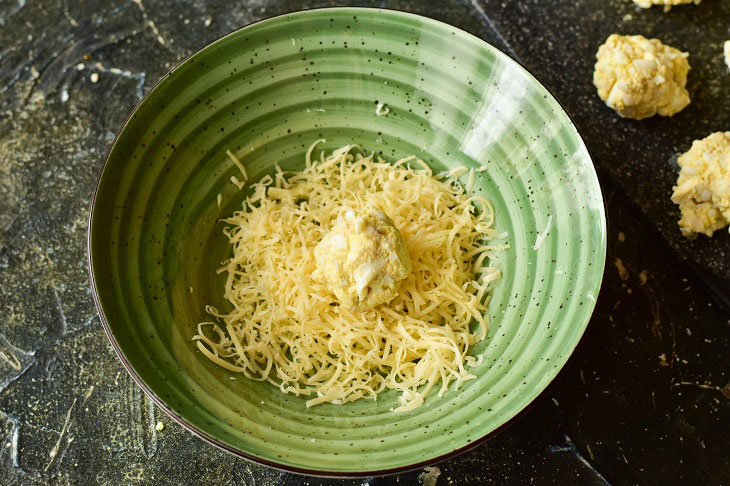 Here is such an original appetizer with cod liver! Be sure to save the recipe and use it at the first opportunity.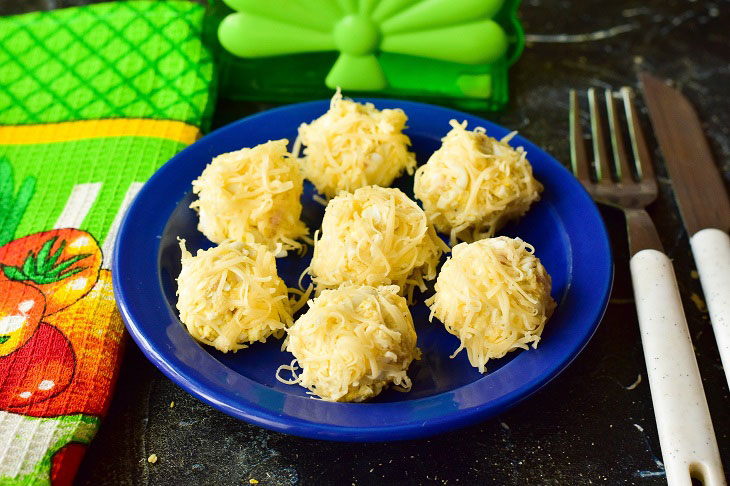 Bon appetit!