Cheese zucchini bread is an unusual, but very tasty and easy-to-prepare snack. You can make it even more fragrant if you add a little garlic – here it will perfectly "fit" into the overall culinary picture. But if you plan to treat children with such an appetizer, then it may be worth making the taste of bread more restrained. The same goes for aromatic herbs – do not add too much of them, the taste will turn out to be too bright and rich.
For those who certainly want to get an extraordinary taste, sauces have long been invented. Suitable tomato, mustard, sour cream, garlic, in other words – any.
Ingredients:
Zucchini – 1.5 pcs.
Fresh herbs – 3-4 sprigs.
Green onions – 2 feathers.
Hard cheese – 100 g.
Wheat flour – 50 g.
Salt – 2 pinches.
Chicken egg – 1 pc.
Dried herbs – 1 pinch
How to cook:
1. To prepare the desired products, wash the zucchini, measure out the required amount of cheese and wheat flour. Rinse the greens with cool water, then dry.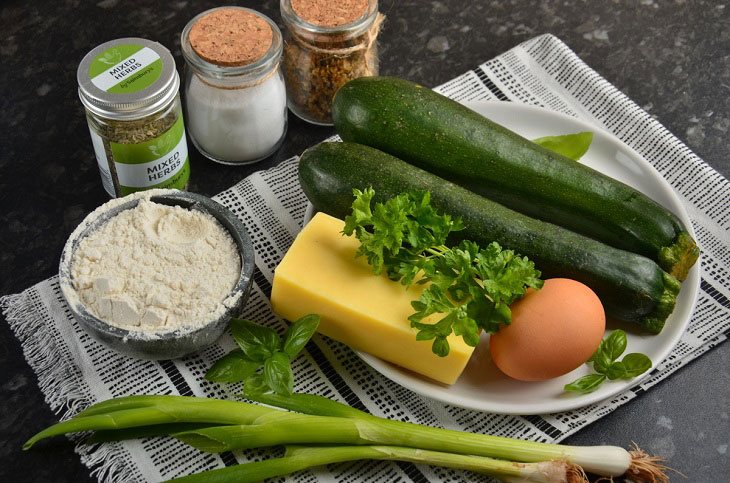 2. It is better to cut the peel from vegetables. The easiest way to do this is with a vegetable peeler. After that, grate the vegetable on a fine grater, salt and wait 5-7 minutes to glass as much juice as possible. Then the grated vegetable must be squeezed out with your hands.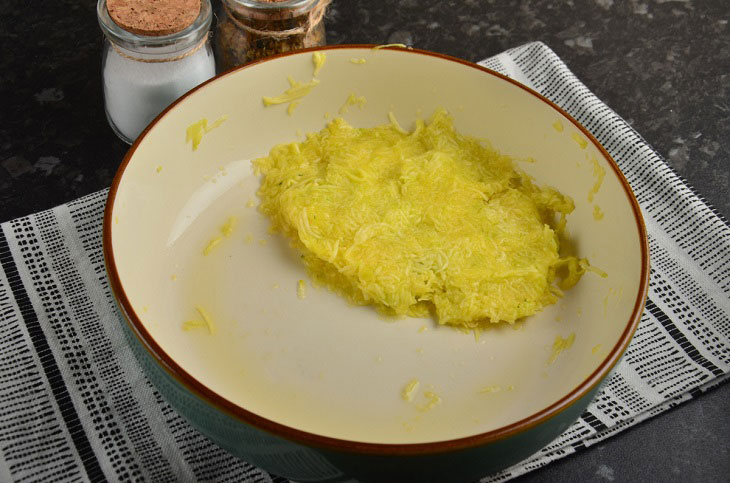 3. Pour the sifted flour into a bowl, also add finely chopped greens – parsley, basil, green onions.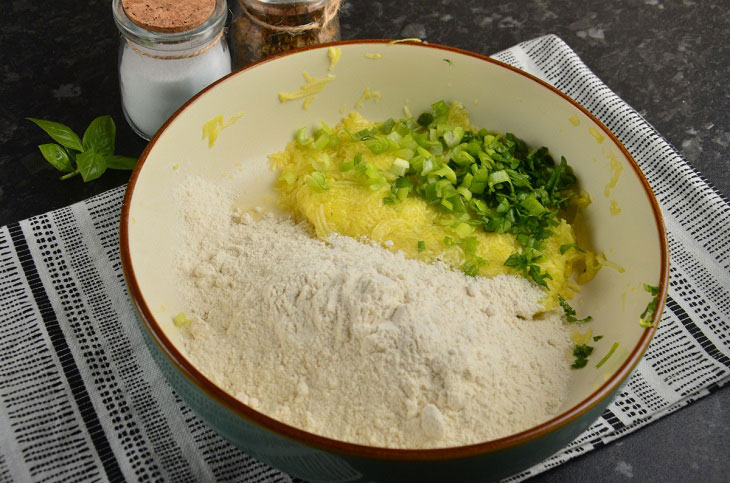 4. Next, beat a medium-sized fresh egg into a bowl, add dried herbs.
The recipe uses a mix that includes oregano, thyme, sage, mint and marjoram. You can just take separately thyme, oregano.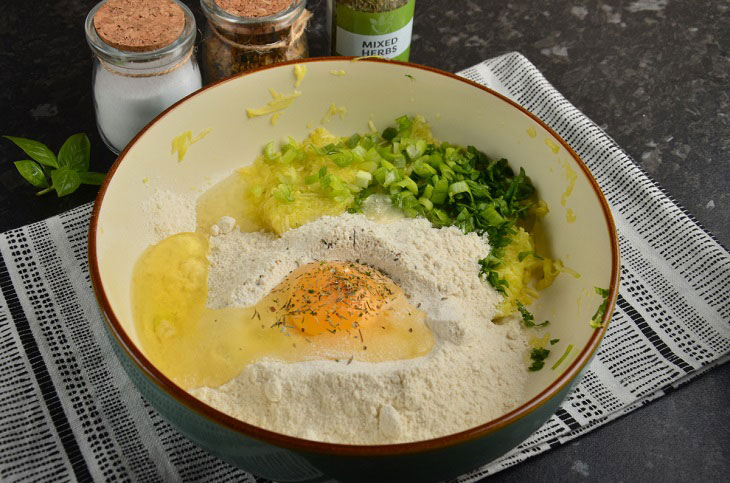 5. Mix everything thoroughly. You will get a thick viscous mass.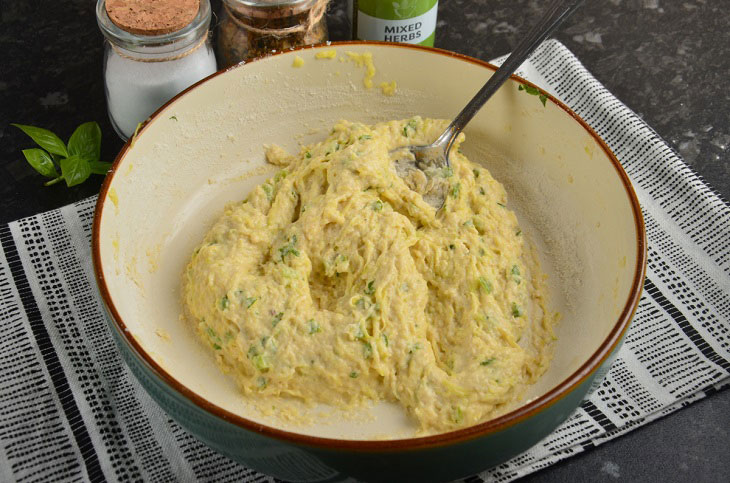 6. Cover the baking sheet with foil. Carefully spread the dough over the foil and place in an oven preheated to 170 degrees. Bake for 20 minutes.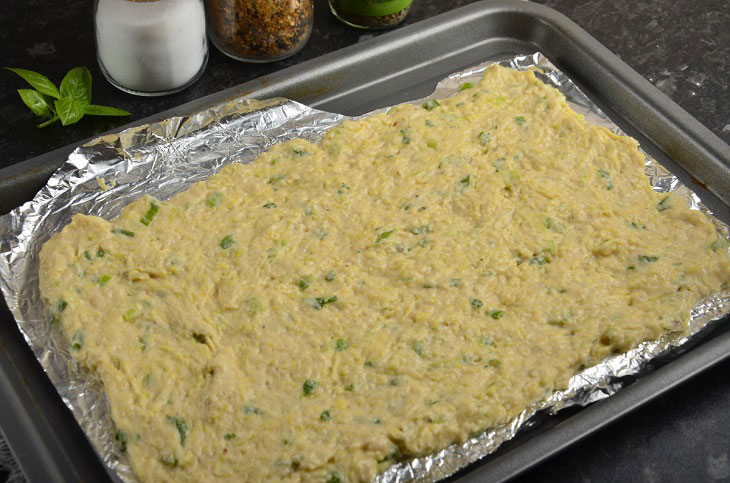 7. Grind hard cheese with a large or small grater.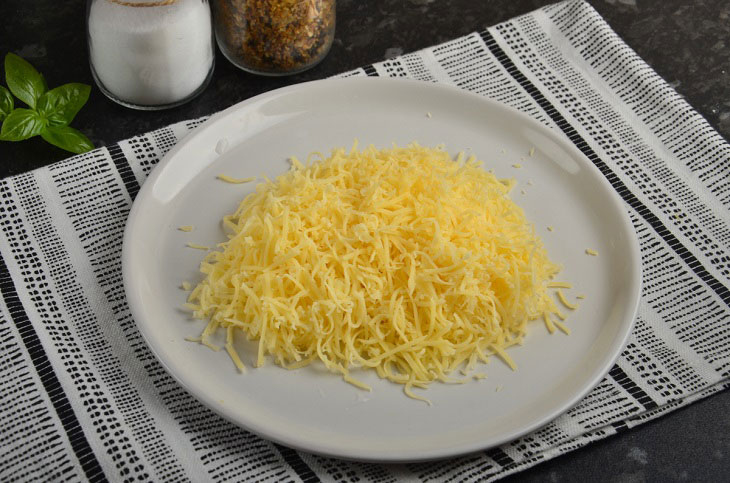 8. Sprinkle the zucchini bread generously with cheese and place in the hot oven for another 5 minutes. Then take it out, cut into portions and serve. Delicious both hot and cold.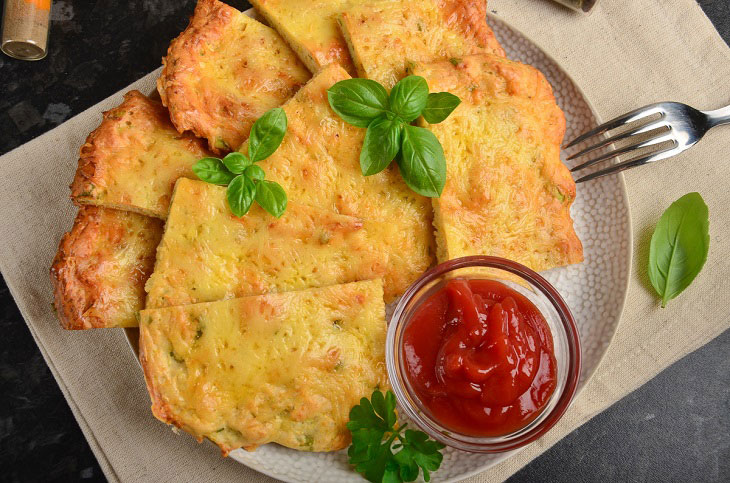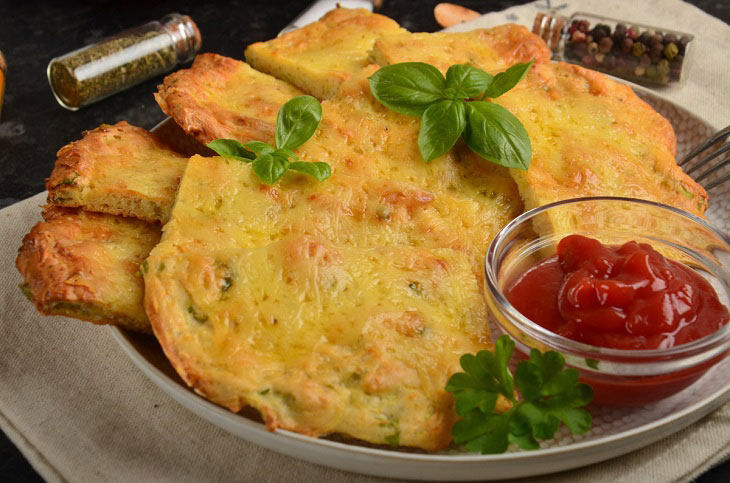 Enjoy your meal!