Cheese mice on the New Year's table will look very festive and beautiful. It is easy to prepare them, there will definitely not be any difficulties.
For cooking, you can use processed cheese or take smoked sausage, and solid is quite suitable. In addition to cheese, eggs are also needed, as well as peppercorns, so that mice can make eyes and noses. By the way, this appetizer can be served to the table in portions on a dish, or you can use it to decorate ready-made salads. To do this, you just need to put a finished cheese mouse on top of each salad. Due to the fact that the coming year is the year of the Mouse, the Rat, such an original snack is very appropriate.
Ingredients:
Processed cheese – 1 pc.
Chicken eggs – 2 pcs.
Peppercorns – a few pieces.
Mayonnaise – 20 g.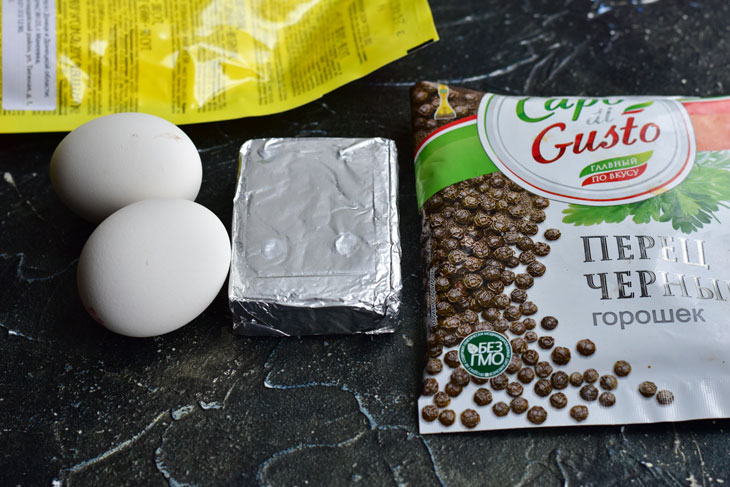 Cooking:
1. Boil chicken eggs. To do this, put them in a bowl or pan, pour in warm water, set on the stove. As soon as the water boils, reduce the heat and boil the eggs for seven minutes. After that, immediately drain the hot water into the sink, open the cold water faucet. Leave the eggs under running cold water for literally 1-2 minutes. Then peel the shell. Remove the wrapping from the processed cheese.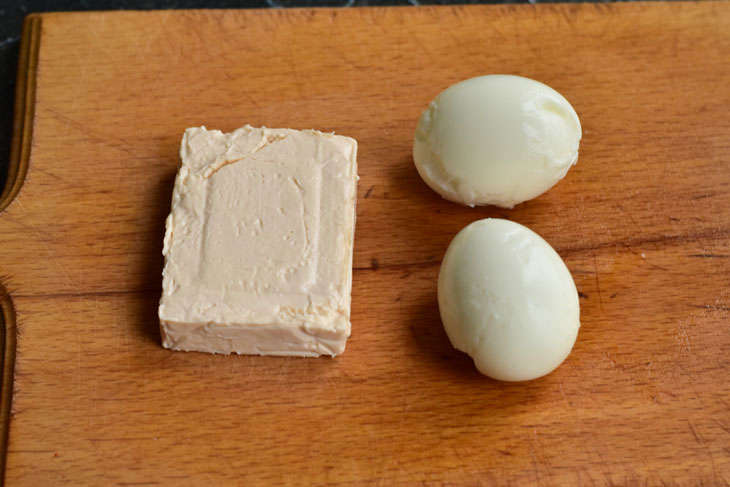 2. Cut off a piece of processed cheese and make ears out of it with your hands. This procedure is very easy. It is only important that the cheese is soft.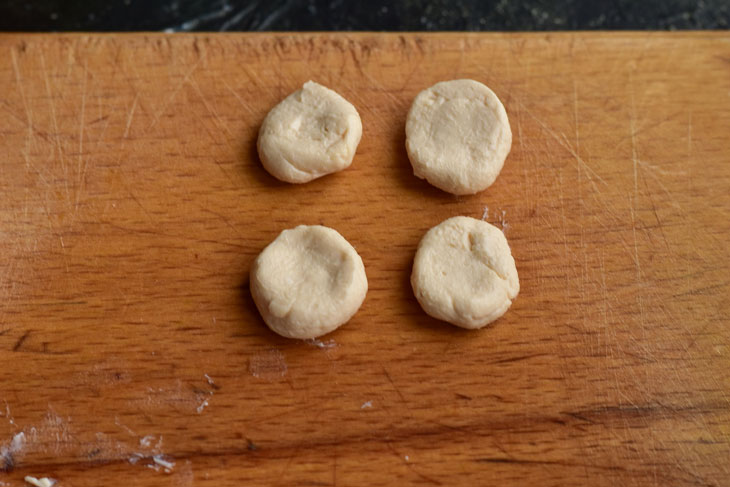 3. Grate chicken eggs. You can also just chop them finely with a knife.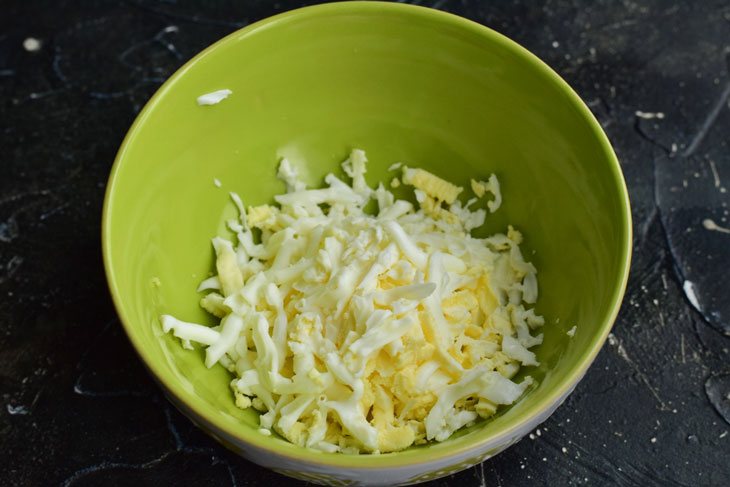 4. Grate the rest of the cheese.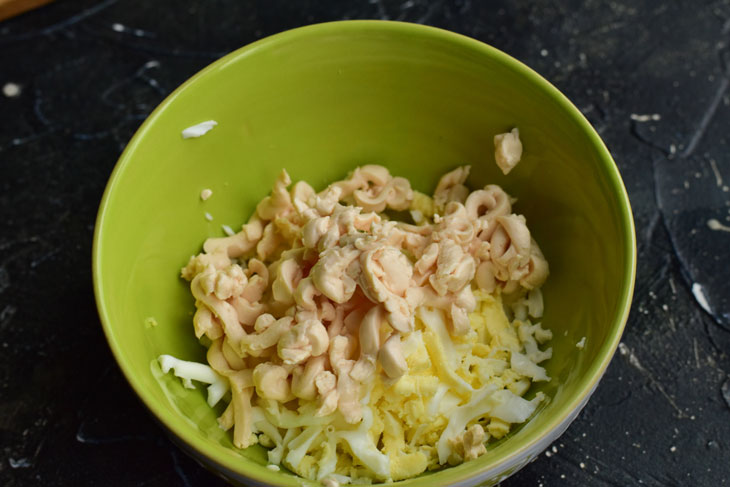 5. Add mayonnaise or sour cream.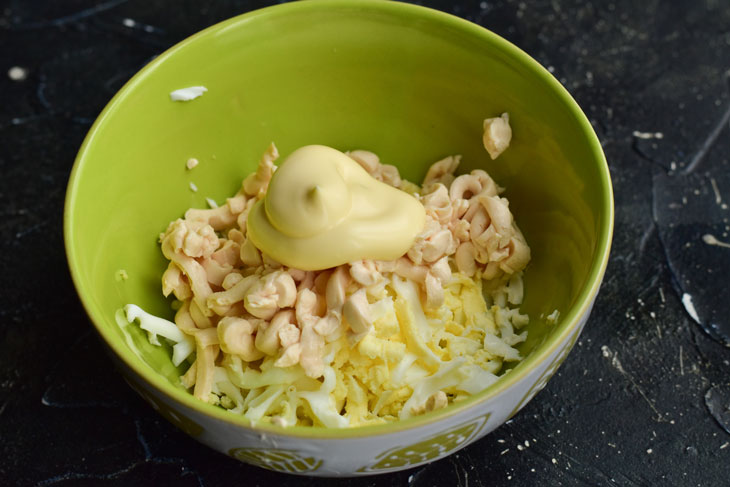 6. Mix everything well with a tablespoon.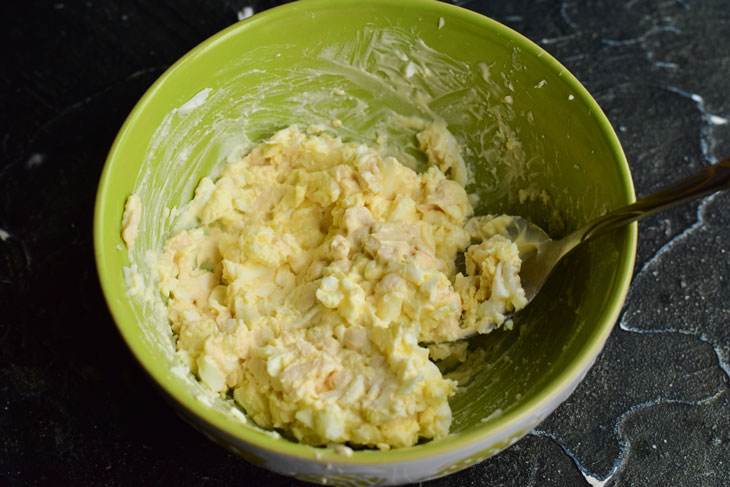 7. Then form mice with your hands. Make the muzzle a little longer.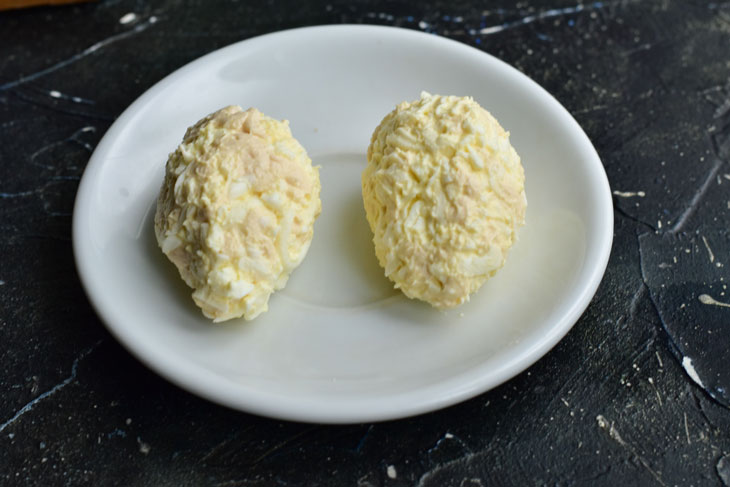 8. Insert the ears very carefully.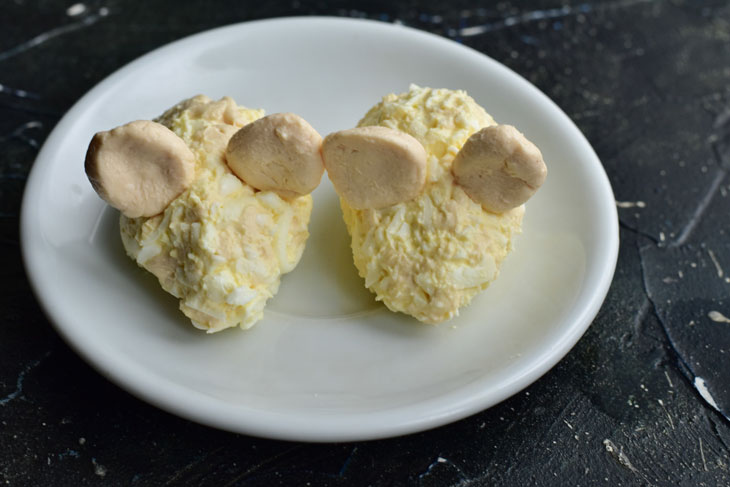 9. Then make eyes and noses out of peppercorns.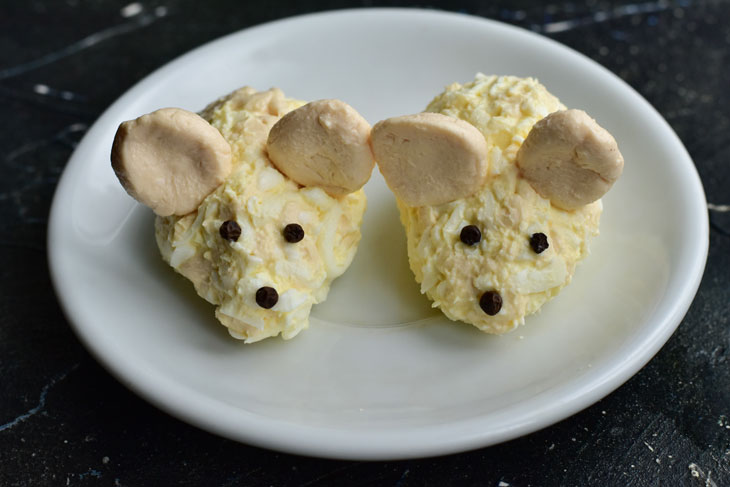 Here are such cheese mice turned out!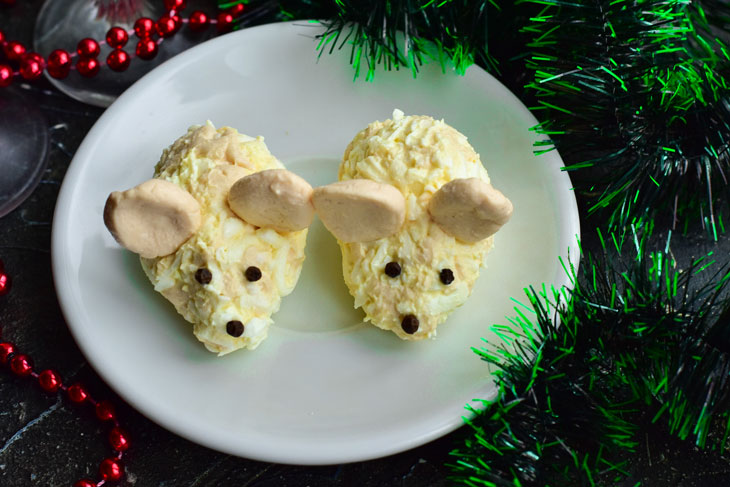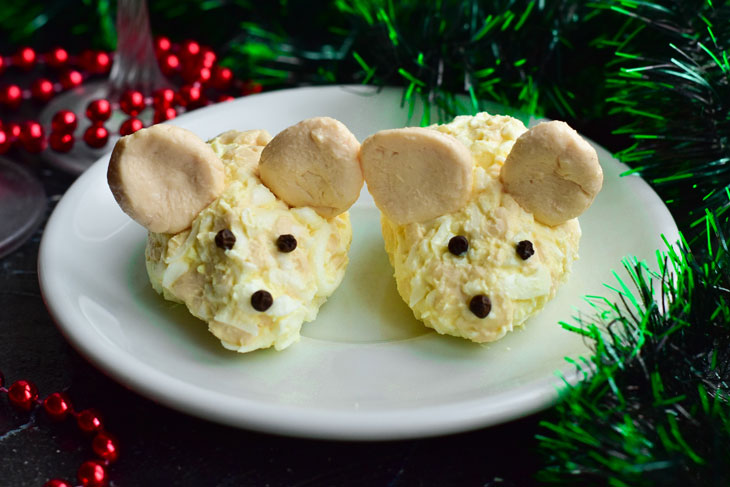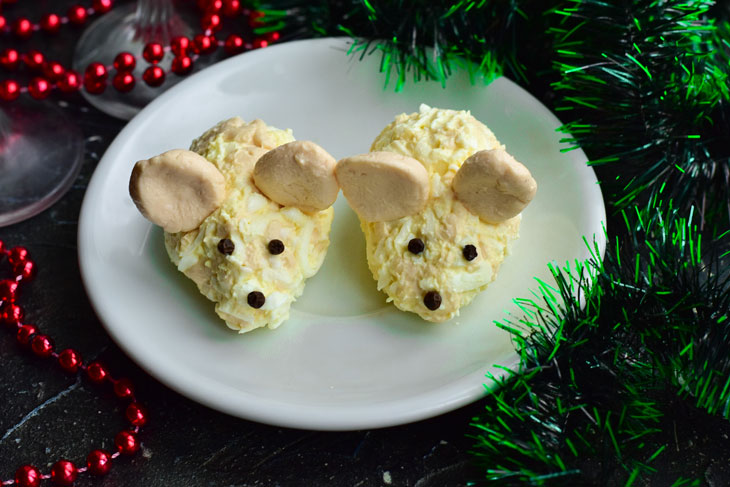 Enjoy your meal!