This simple recipe is especially for lovers of delicious food. Zucchini in cream in the oven are cooked quite quickly and are very tender. They can be prepared for breakfast, lunch and dinner.
Serve the zucchini warm on its own or with a suitable sauce. You can prepare a salad of fresh vegetables or any side dish.
Ingredients:
Zucchini – 150 g.
Salt – to taste.
Ground black pepper – to taste.
Vegetable oil – for frying.
Cream – 100 g.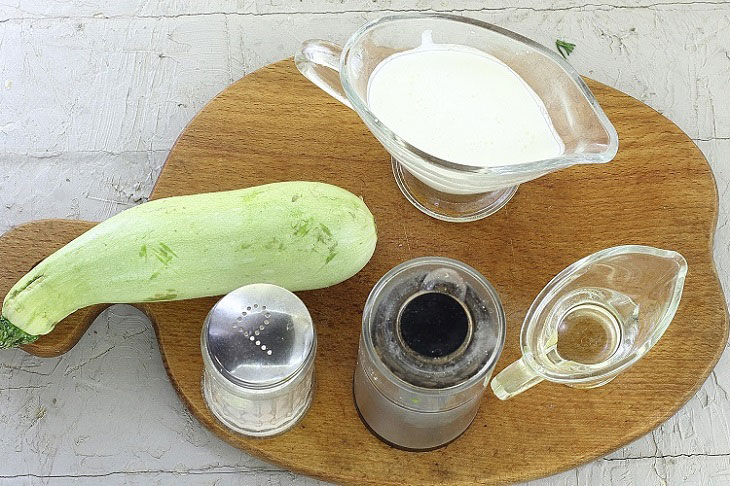 Cooking time: 40 minutes. Servings: 1.
How to cook:
1. When buying vegetables, pay attention that the zucchini are dense and small in size. Overripe vegetables will not work. Rinse them with running water and pat dry with a towel to remove excess moisture. Trim the ponytails on both sides. Cut into rings 5-7 mm. For cutting, you can use a curly knife, then the finished dish will look more impressive. But this is optional.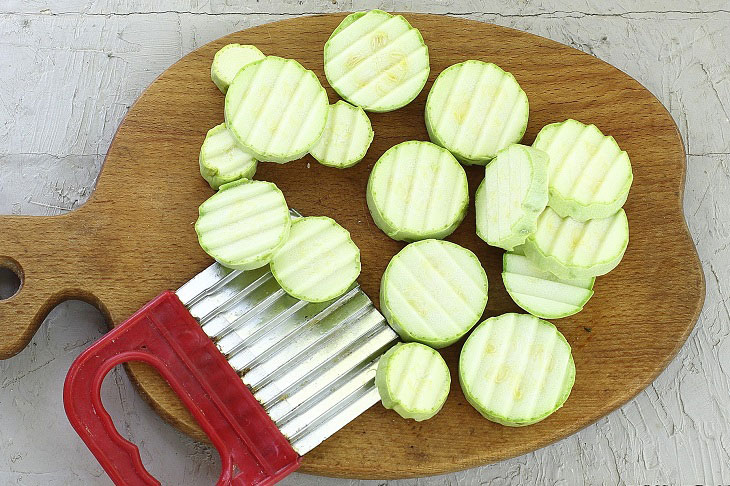 2. Salt and pepper the zucchini to taste. You can use fragrant dried herbs.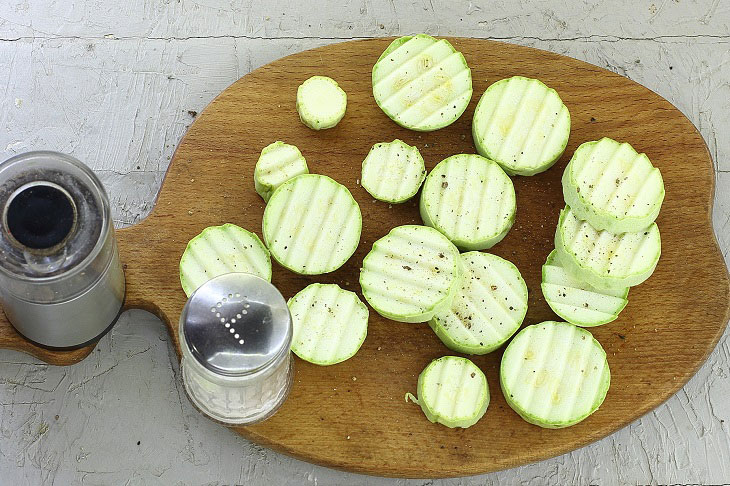 3. Pour a little odorless oil into the pan. Warm it up well. Put the zucchini washers and fry over high heat until golden brown on both sides.
If you fry over low heat, the vegetables will become soft and may spread when baked.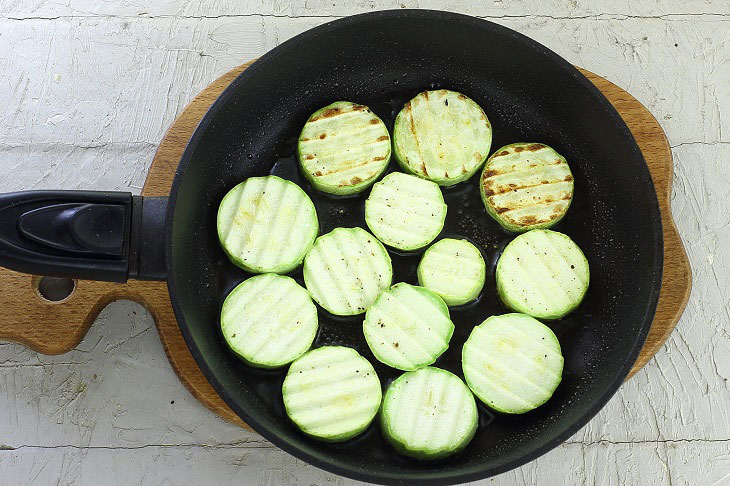 4. Choose a deep baking dish. Brush a little with vegetable oil. Arrange the fried zucchini rings in a single layer.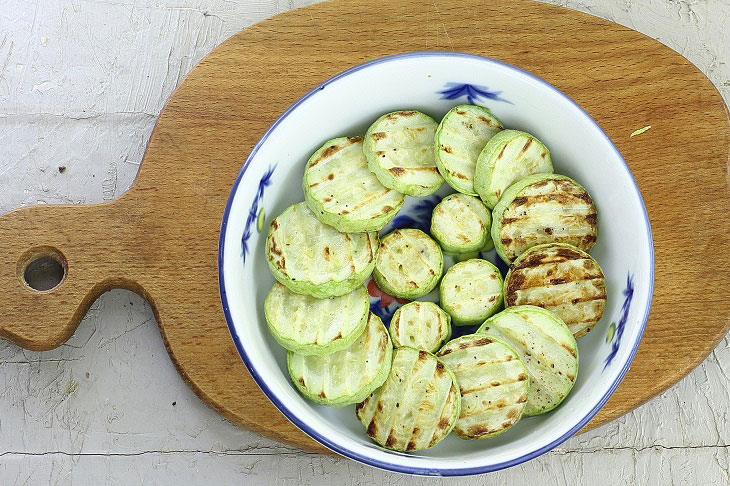 5. Pour in cream with a fat content of 15-30%. If desired, you can pepper a little, salt and sprinkle grated cheese on top. Preheat the oven to 180 degrees. Send to bake for 25-30 minutes. During this time, the vegetables will soak in the cream and become incredibly soft.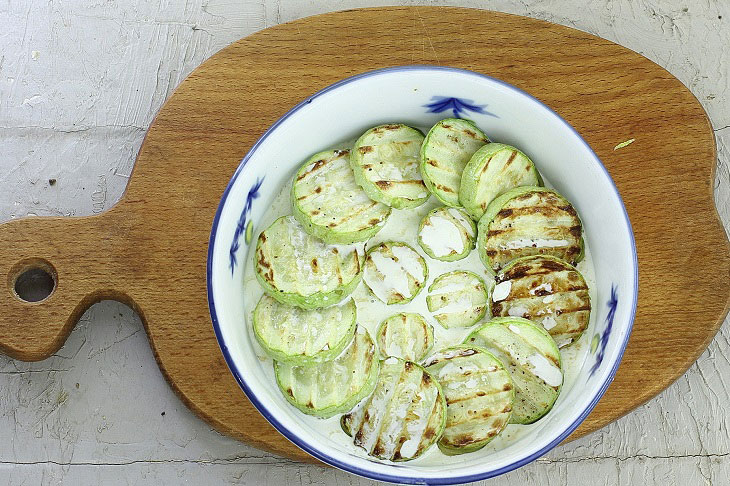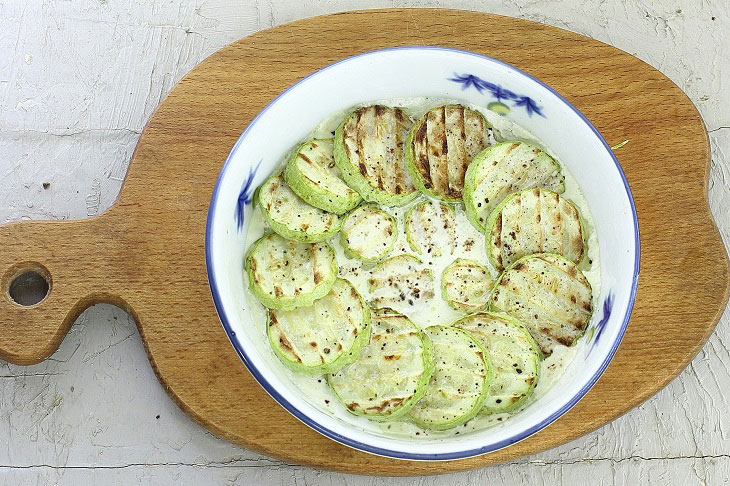 Zucchini in cream in the oven are ready.
Serve immediately to the table. Before serving, garnish with chopped herbs.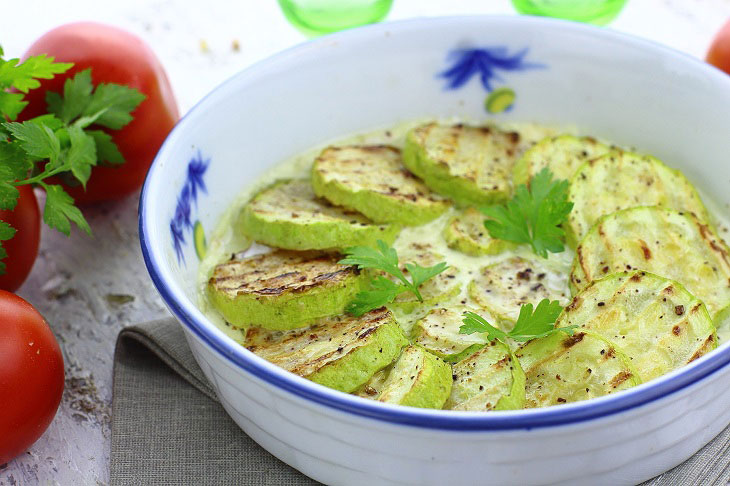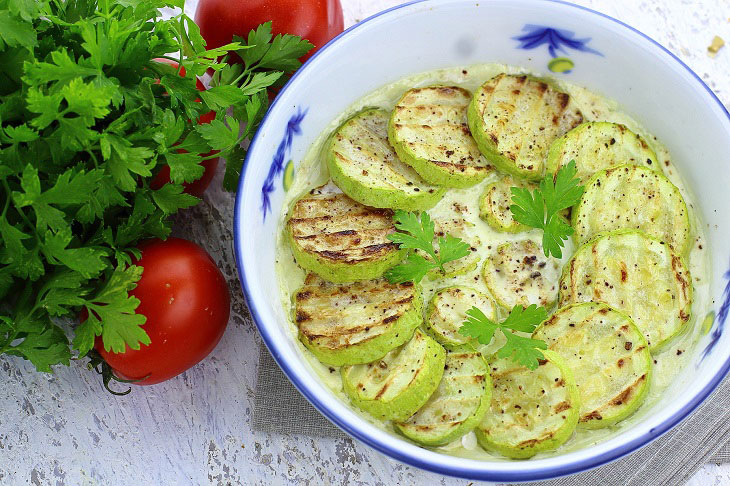 Enjoy your meal!