Cheese muffins with green onions are a delicious snack for you and your guests. If you want to surprise your family with savory pastries, then feel free to use our recipe.
Cheese muffins are prepared according to the same principle as sweet pastries, only sugar and other additives – raisins, fruits or vanillin – are not used here. There are many options for baking savory cupcakes, but cheese is the tastiest. If you use savory cheese, then the muffins will be even better. By adding a little green onion to the dough, the muffins will not only become bright, but will acquire an excellent spicy aroma. By adding cheese and green onions, cupcakes will be with a surprise that will surprise everyone!
Ingredients:
Kefir – 180 g.
Chicken eggs – 1 pc.
Hard cheese – 80-90 g.
Flour – 150 g.
Green onions – 5 g.
Baking powder – 5 g.
Salt, black pepper – to taste.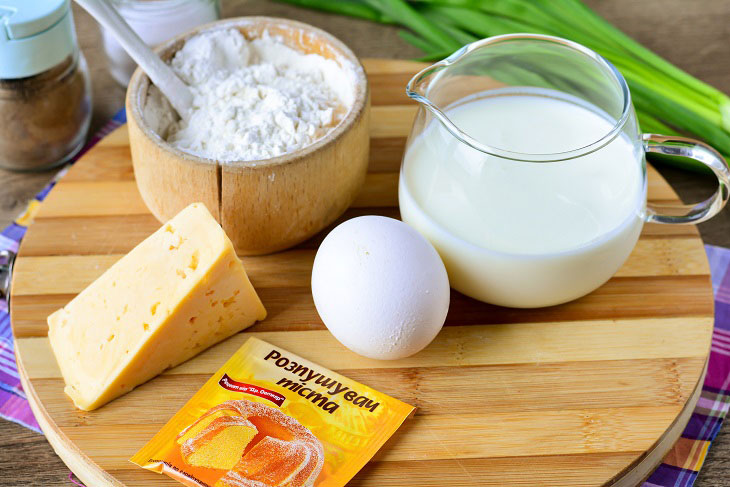 How to cook:
1. Beat a chicken egg into a deep bowl, shake with a whisk, add a couple of pinches of salt, mix again.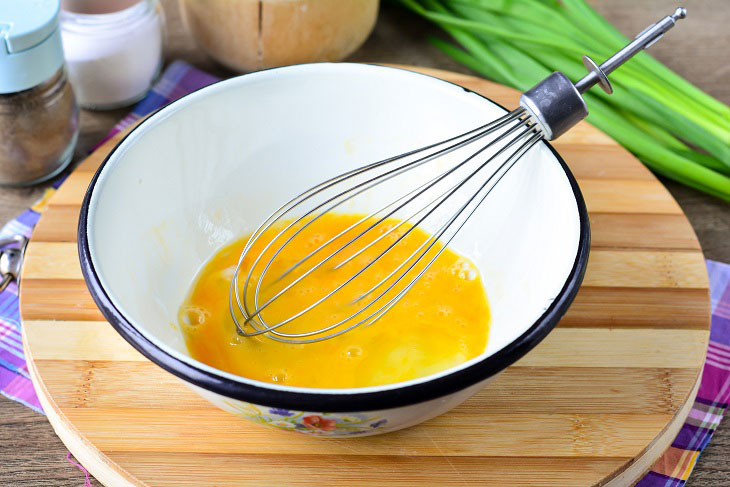 2. Pour in kefir – use a dairy product of any fat content. Also, kefir is not the first freshness for baking.
Yesterday's kefir is great for baking muffins and pies.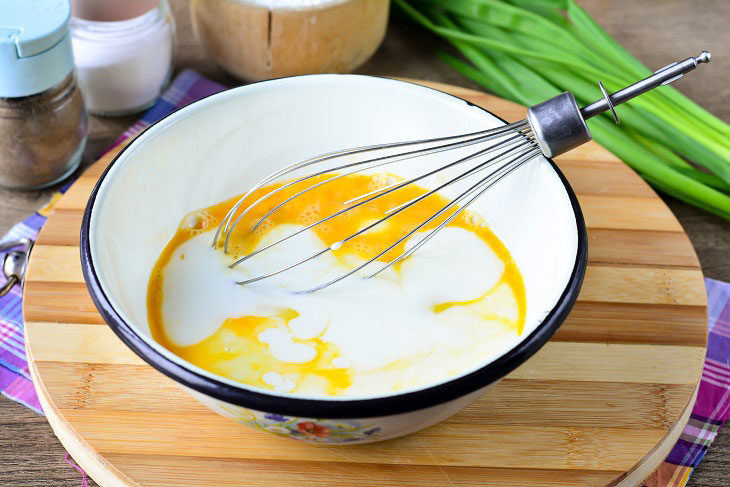 3. Grate the cheese – take the variety of cheese to your taste.
If the cheese is spicy, then the muffins will become more original.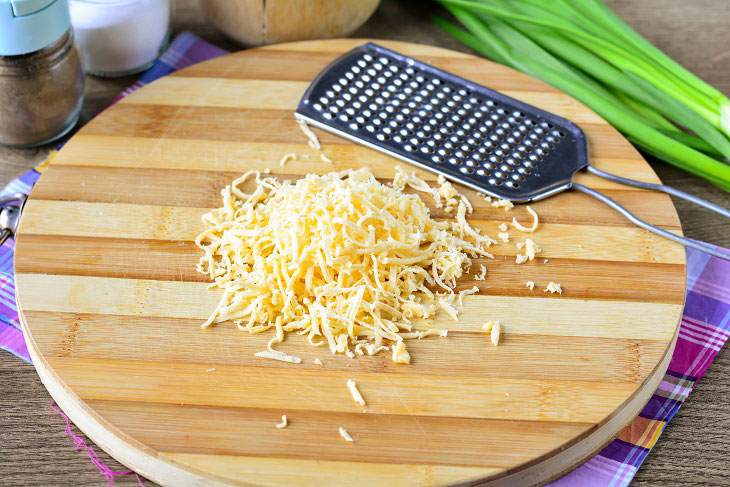 4. Pour the grated cheese into the dough, stir gently.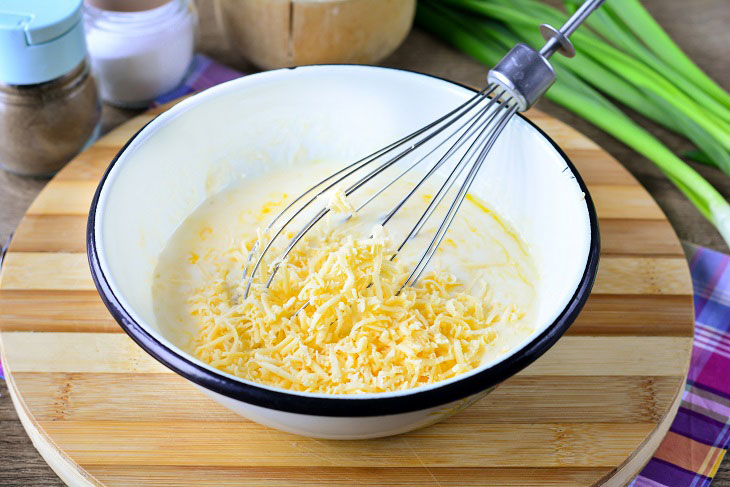 5. Cut the green onion – use the green part and the white part.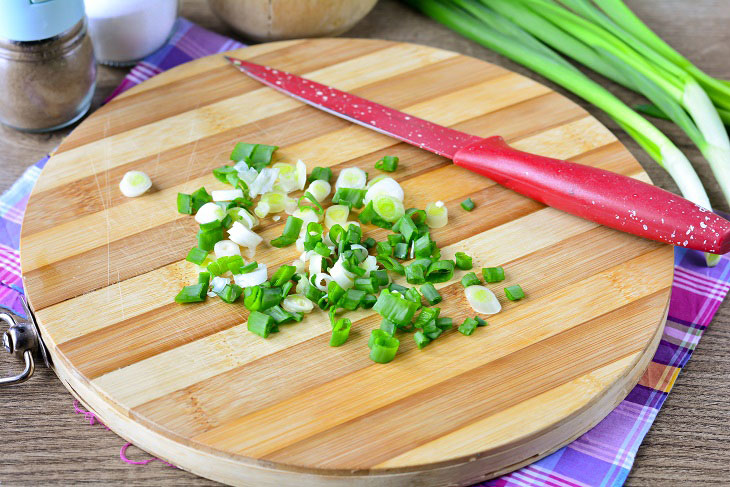 6. Pour the chopped onion into the dough and stir. You can add a little more salt, if you like.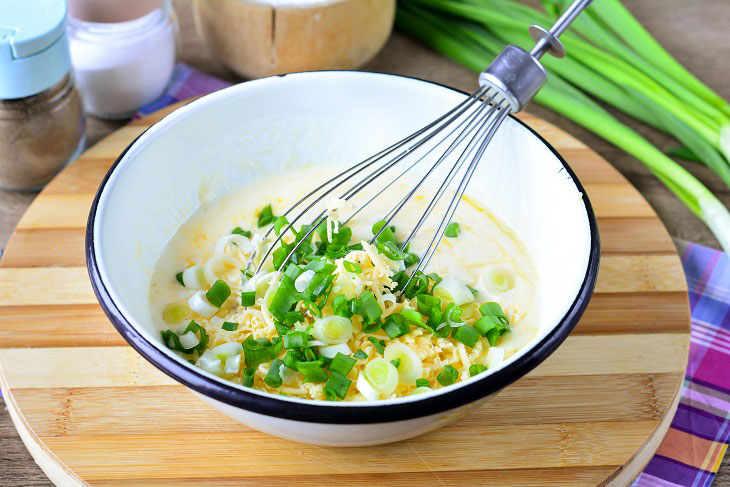 7. Pour the sifted flour with baking powder.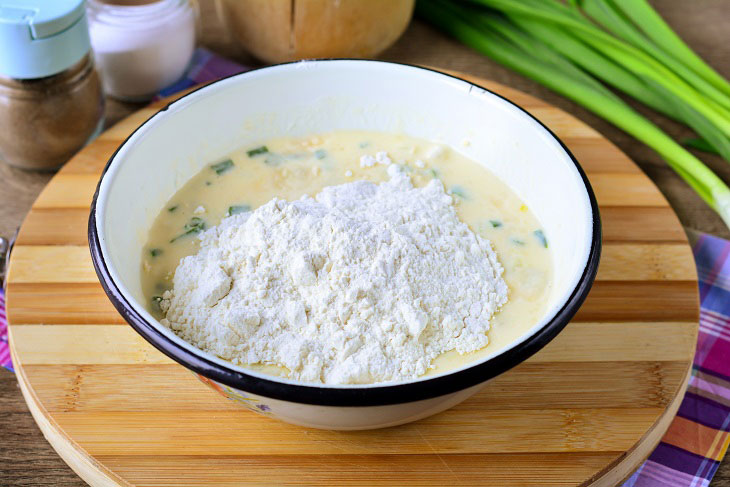 8. Mix the dough – it will be the consistency of pancakes, maybe a little thicker.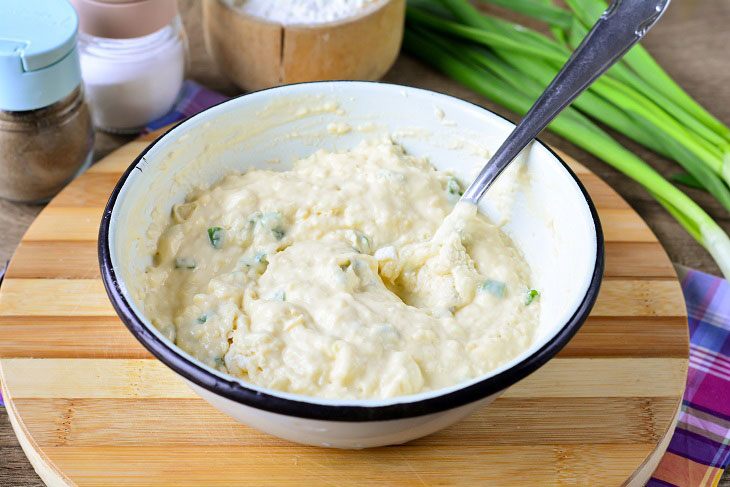 9. Fill cupcake pans with batter, filling 1/3 full. If the form needs to be lubricated with vegetable oil, then do it.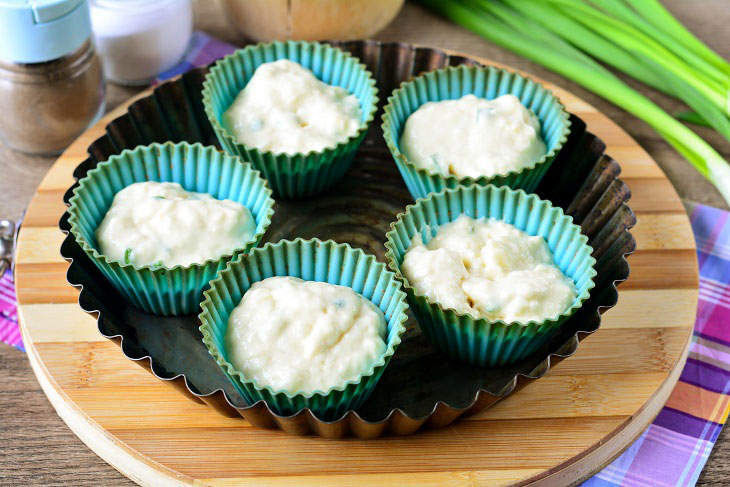 10. Bake cupcakes 3 in the oven for about 35 minutes at 180C, baking will become fluffy and ruddy. Remove fragrant cupcakes from the oven and cool.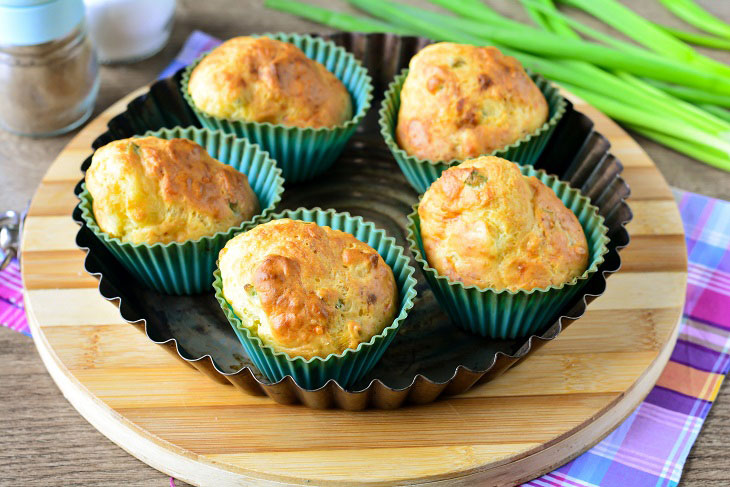 11. Remove the cooled cupcakes from the molds and serve. The snack is ready.
Serve these pastries with tea, milk, or simply use instead of bread.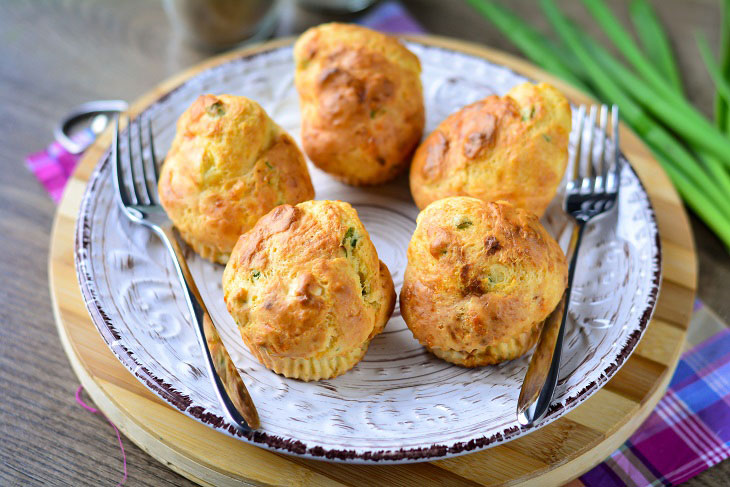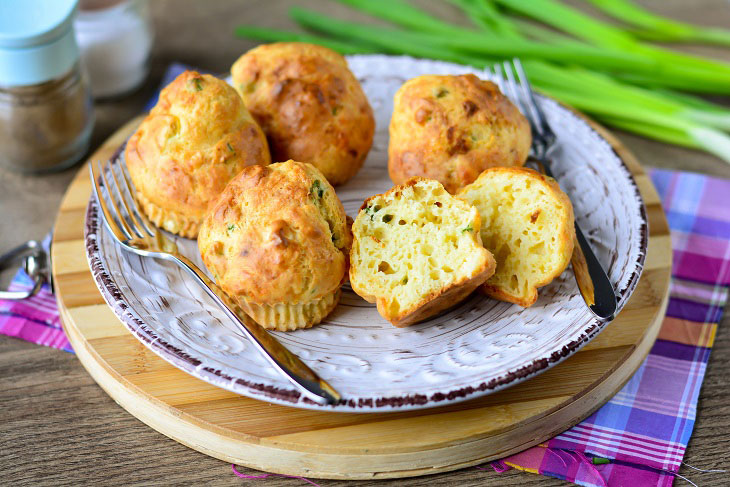 Bon appetit!