Korean-style beets are not only very tasty, juicy, but also healthy, since vegetables are not boiled or baked, but are used fresh. You can, of course, bake this vegetable in the oven, but, fresh, it turns out to be more tasty.
You can serve Korean-style beets not only with any meat dishes and side dishes, but also just like an independent snack. Spices are best purchased at the market in the place where they are sold by Koreans. It will simply be enough for them to say that they need spices for carrots in Korean and that's it.
When choosing beets, give preference to medium-sized fruits or small, large ones, in no case do not buy, as such vegetables are less juicy and tasty.
Ingredients:
Beets – 1-2 pcs.
Salt – to taste.
Apple cider vinegar – 1 tbsp. l.
Garlic – 1 clove.
Seasoning for Korean carrots – ½ tsp.
Sugar – ½ tsp
Vegetable or olive oil – 1-2 tbsp. l.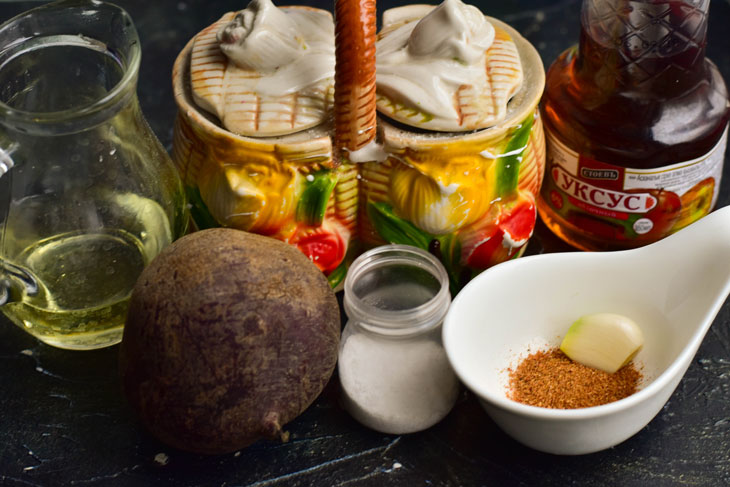 Cooking:
1. Peel the beets and grate on a coarse grater or special for Korean carrots.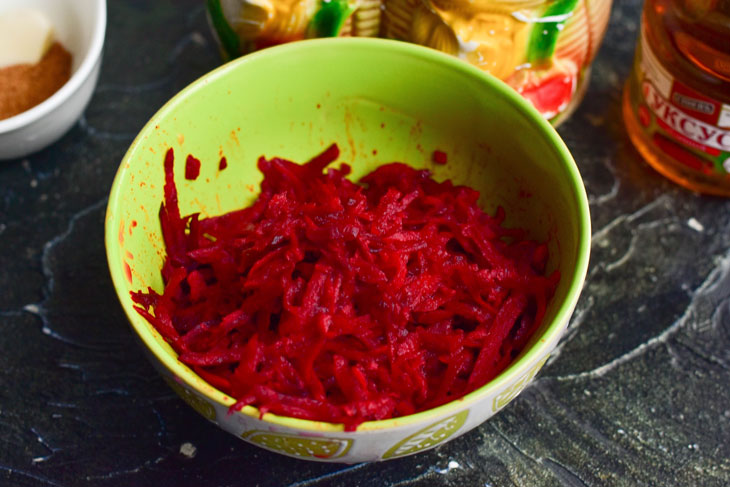 2. Add salt to the grated vegetable.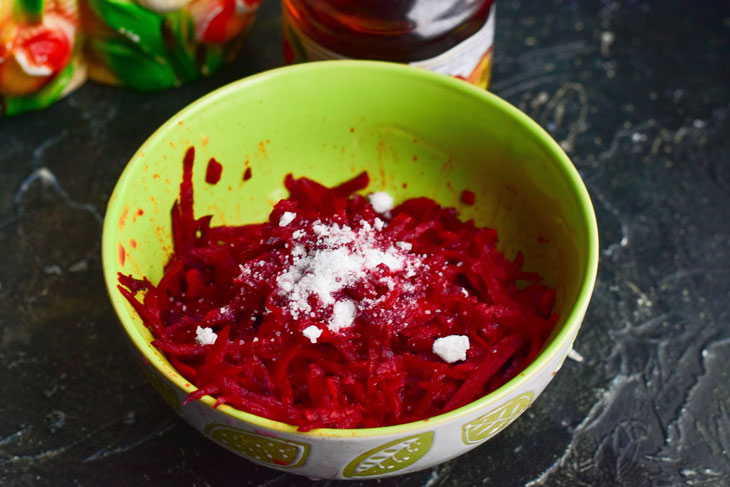 3. Then add spices for Korean carrots. If this kind of spice could not be purchased, then use ground coriander, ground garlic, red and black pepper.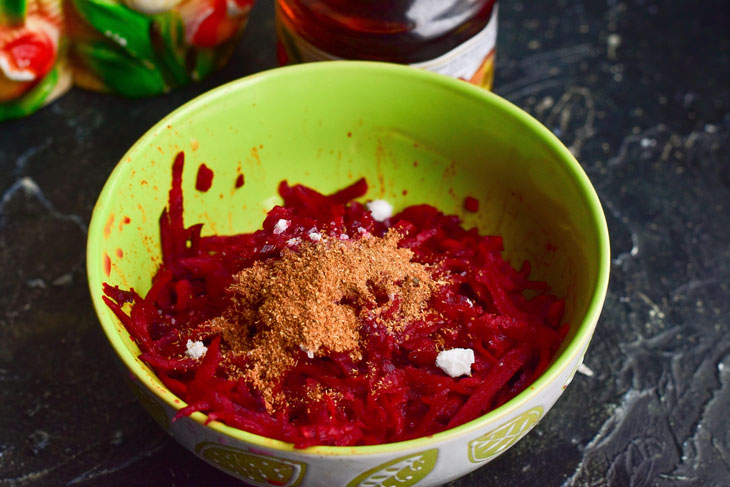 4. Add sugar.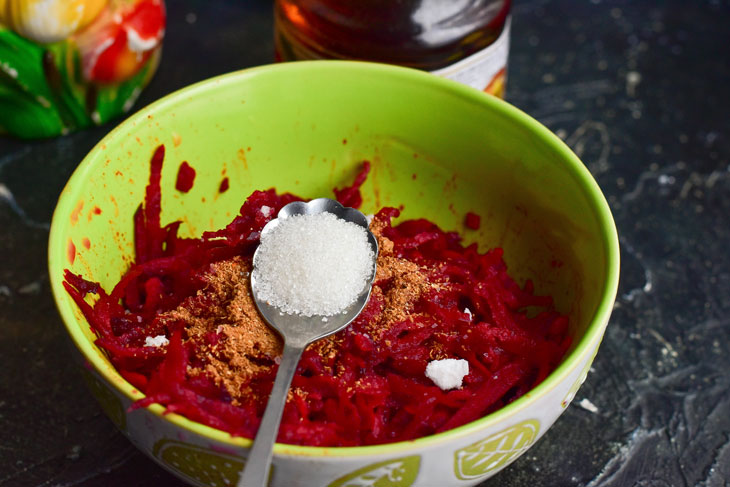 5. Pour in the apple cider vinegar.
If you have ordinary vinegar, then you can use it, just do not overdo it with its amount.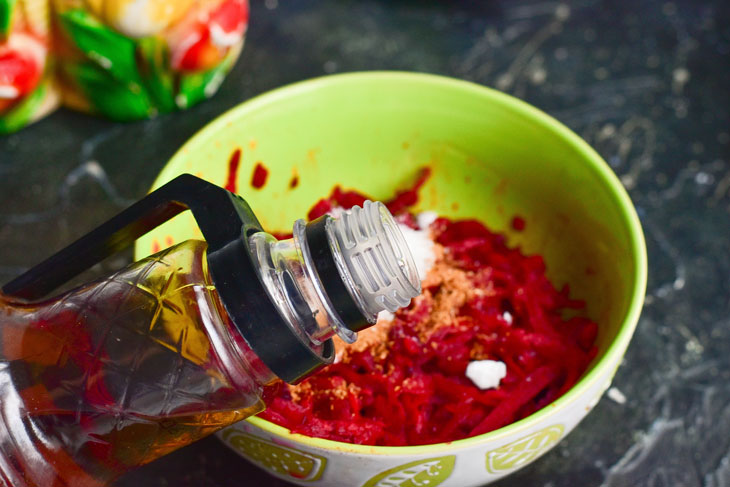 6. Now pour in vegetable or olive oil.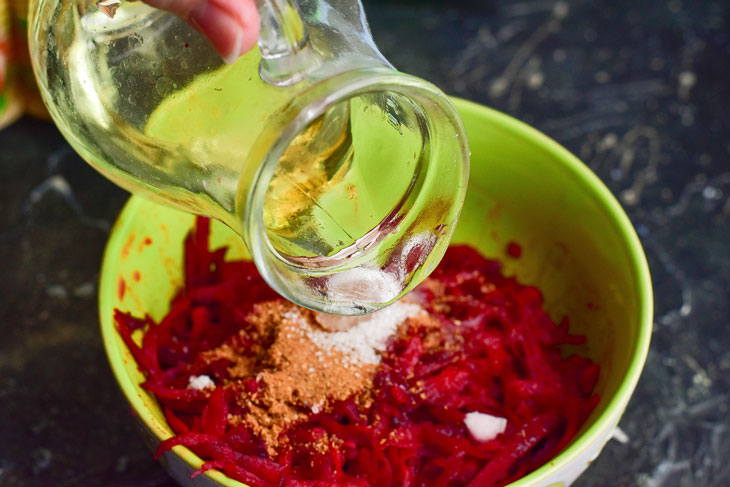 7. Peel the clove of garlic and squeeze it through the garlic press towards the beets.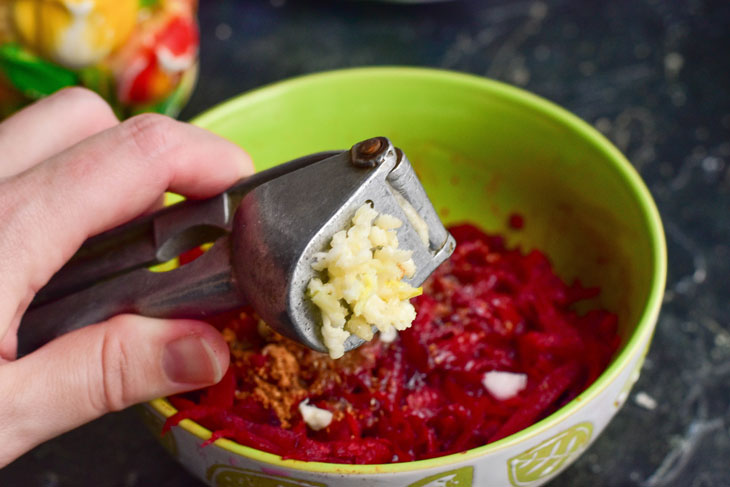 8. Mix all the ingredients and let the appetizer brew for at least 30 minutes, and preferably 1 hour. Taste the finished beets, if necessary, add some more ingredients.
Now put it on a beautiful dish, decorate with greens on top and serve.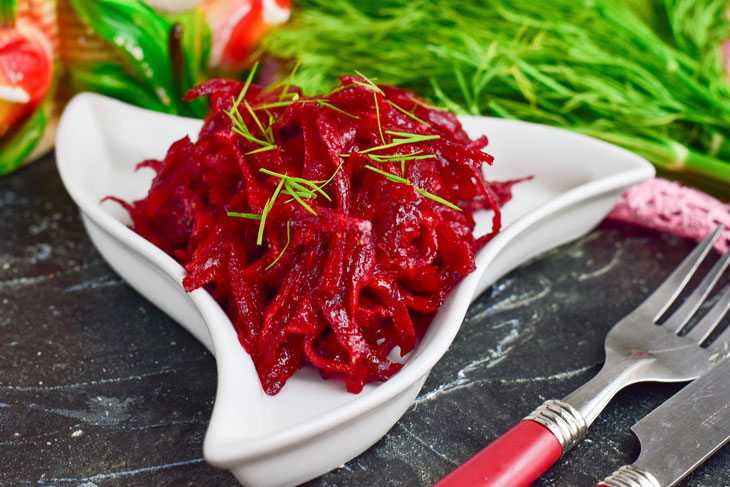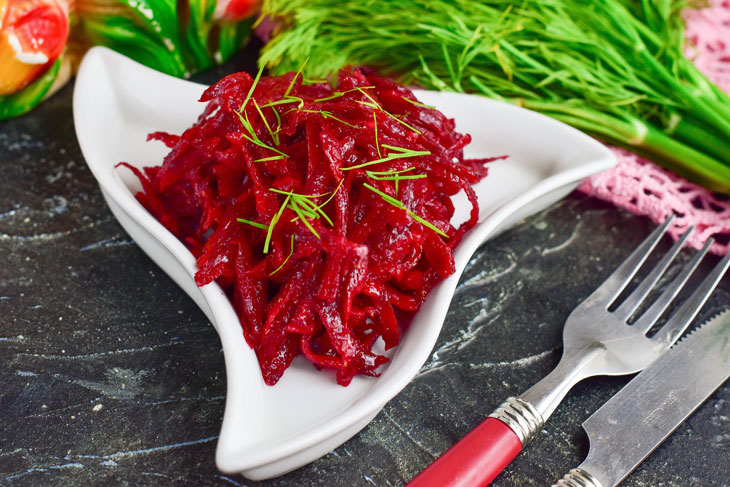 Enjoy your meal!