"Snowballs" is a great option for a delicate and very tasty snack, which is suitable for any festive feast or for everyday diet. It turns out very beautiful, tender not only in appearance, but also in taste. A small amount of garlic will play a piquant note in the appetizer.
Among other things, the recipe includes crab sticks, two types of cheese – melted and hard, dill, eggs, a little mayonnaise. For breading balls, it is important to choose good coke shavings, the only thing is that it must not be sweet. You can serve an appetizer to the table just like that, you can serve it with slices of delicious bread, you can add a light vegetable salad or any meat or fish dish.
Ingredients:
Hard cheese – 100 g.
Processed cheese – 80 g.
Chicken eggs – 2 pcs.
Crab sticks – 80 g.
Dill – 2 sprigs.
Garlic – 1 clove.
Salt, pepper – to taste.
Mayonnaise – 1-2 tbsp. l.
Coconut flakes – 4-5 tbsp. l.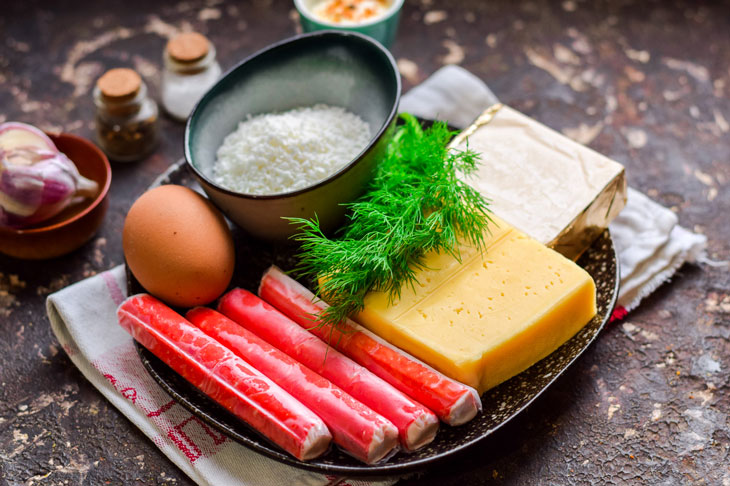 Cooking:
1. Prepare all the necessary products according to the list. Boil chicken eggs in salted water – 8-10 minutes. Peel the eggs and cut into random pieces.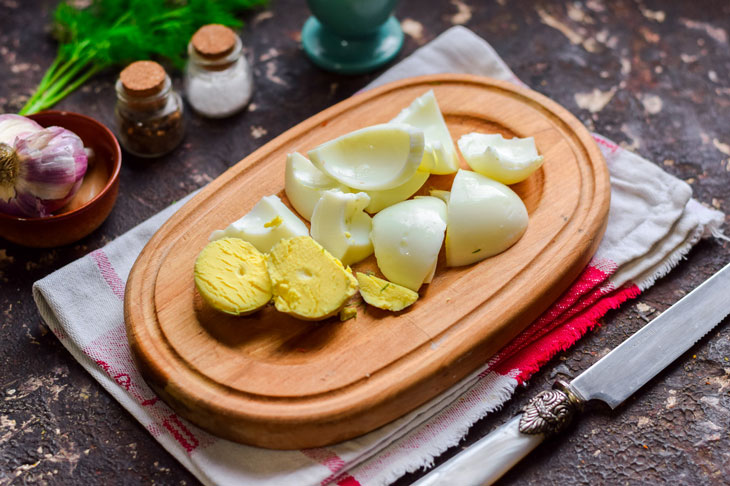 2. Cut melted and hard cheese into medium-sized pieces.
When choosing cheese, give preference to good brands, it is important to choose hard cheese with creamy notes, processed cheese can be used with additives.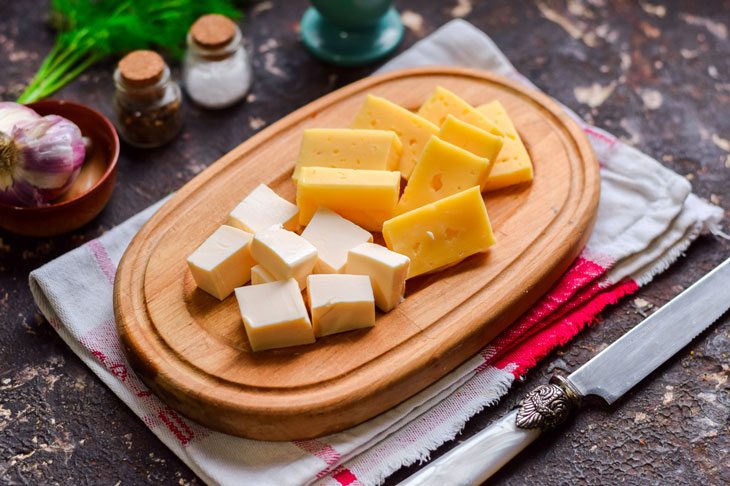 3. Peel a clove of garlic, rinse a few sprigs of fragrant fresh dill.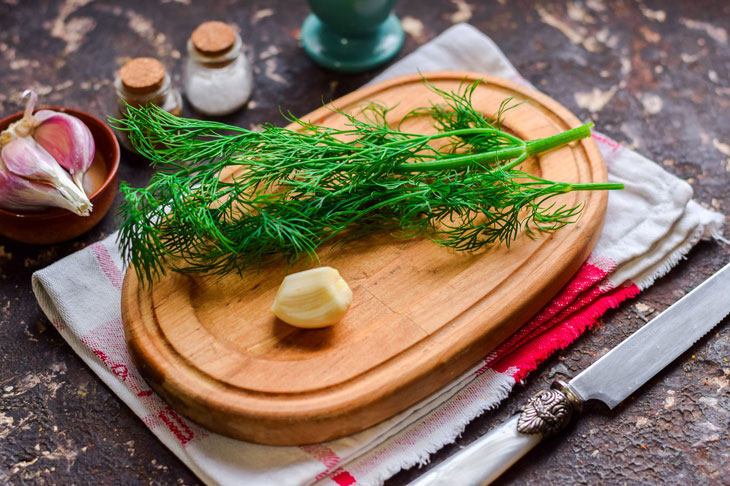 4. Transfer all ingredients to a blender bowl, add mayonnaise, salt and ground pepper. At high speed and at maximum power, grind all the ingredients to a single consistency.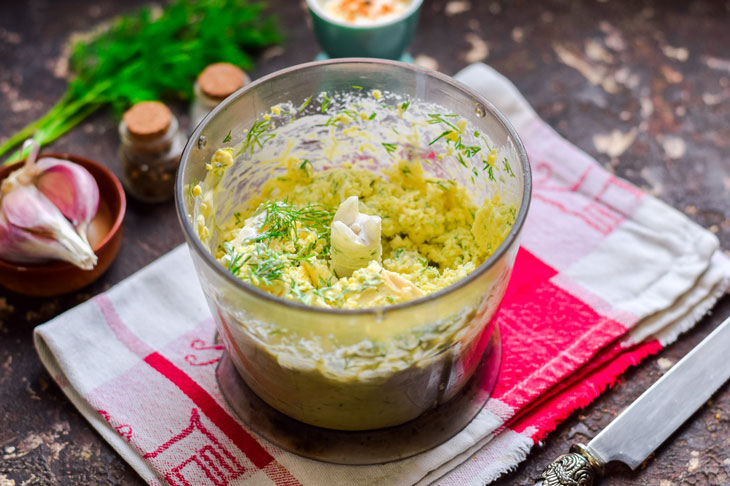 5. Cut the crab sticks into medium-sized pieces, add the sticks to the blender bowl.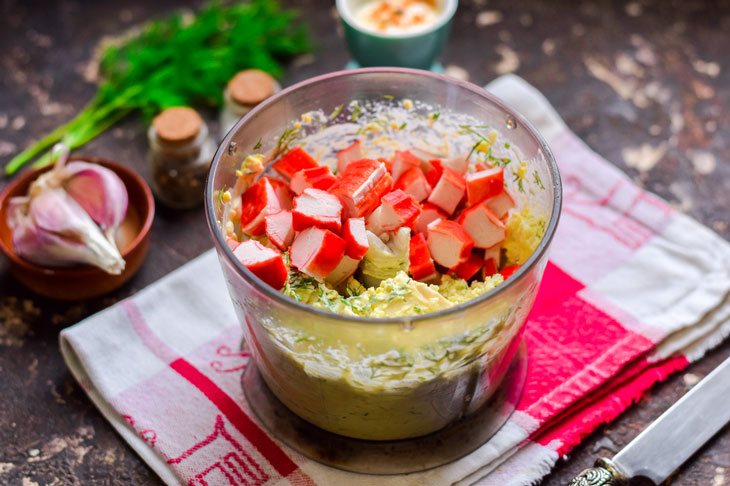 6. Grind everything again at high speed. Now you need to take a sample, adjust the taste to your liking, adding salt and pepper, if necessary.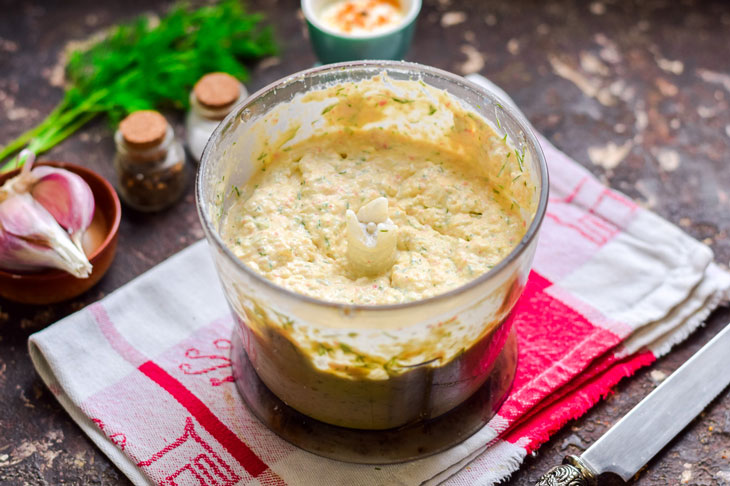 7. Pour unsweetened coconut flakes onto a plate. Form balls from the resulting cheese mass, then sprinkle them with coconut flakes.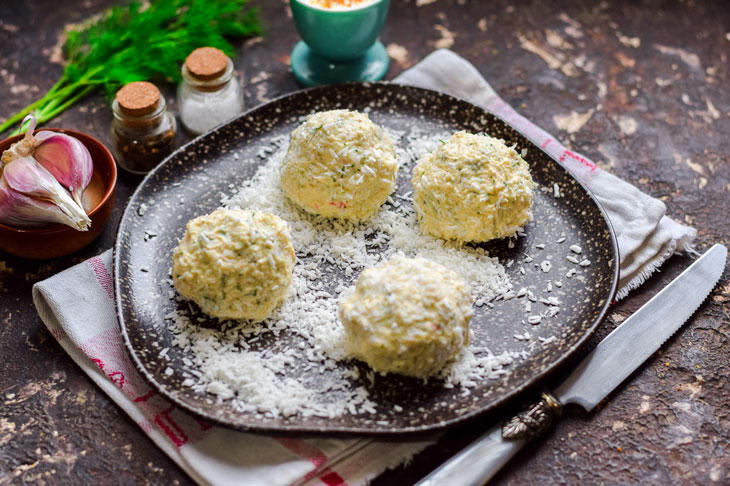 The appetizer can be served immediately. She looks just phenomenal!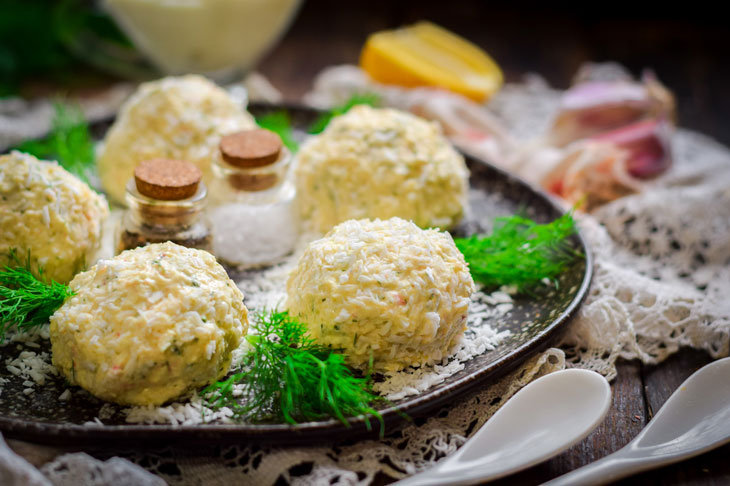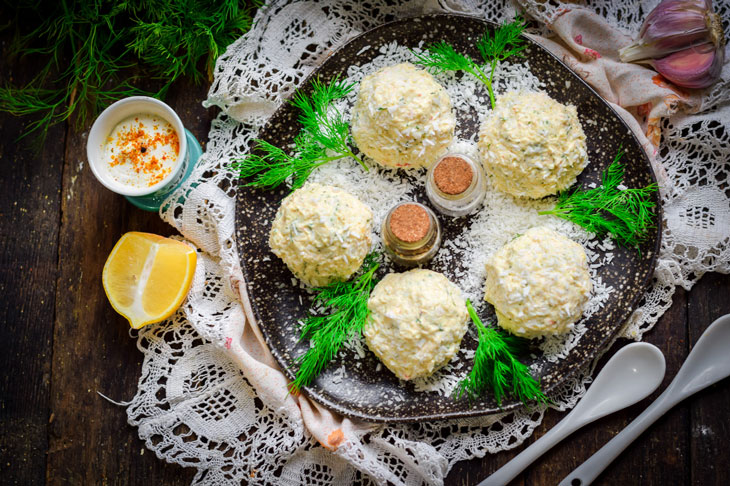 Enjoy your meal!