Draniki with pumpkin is an elegant, tasty and quite simple dish to prepare, so to speak, a winter variation on the theme of potato pancakes. In addition, this dish is the best option for those who are limited in time. It will take you less than an hour to prepare.
This dish perfectly combines juicy berry pumpkin and all of our favorite vegetable – potatoes. The link consists of three ingredients at once – eggs, flour and starch. Grated nutmeg, salt and freshly ground black pepper are used as seasonings.
Try to cook – vivid gastronomic impressions are provided to you.
Ingredients:
Pumpkin – 600 g.
Potatoes – 400 g.
Egg – 1 pc.
Wheat flour – 150 g.
Potato starch – 20 g.
Nutmeg – 1 pc.
Freshly ground black pepper – to taste.
Salt – to taste.
Refined sunflower oil – for frying.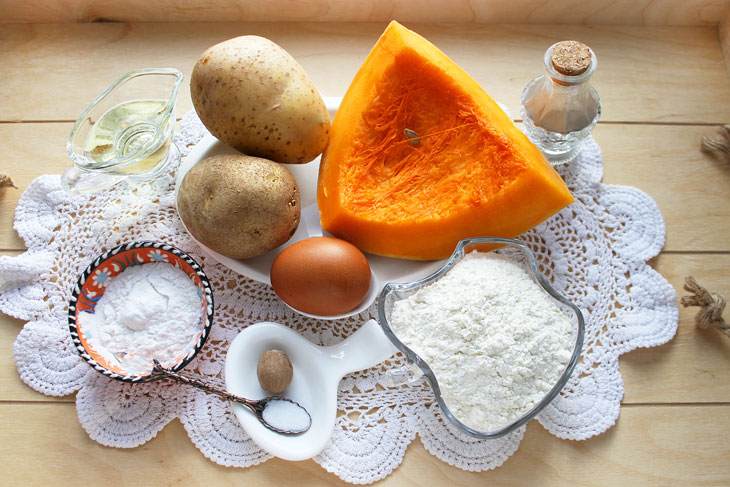 Cooking time: 50 minutes. Servings Per Container: 4.
Cooking:
1. In a separate bowl, mix the starch and sifted flour.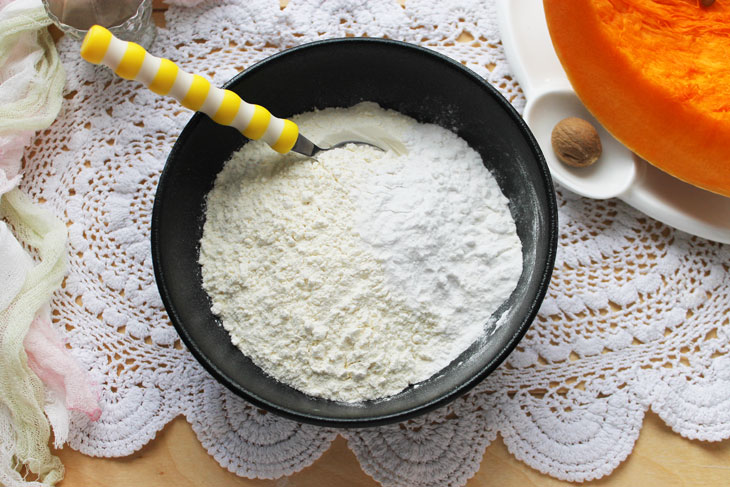 2. Clean the pumpkin from the peel and seeds. Grate the pulp on a coarse grater.
To prepare potato pancakes, it is better to purchase a juicy pumpkin with bright orange flesh.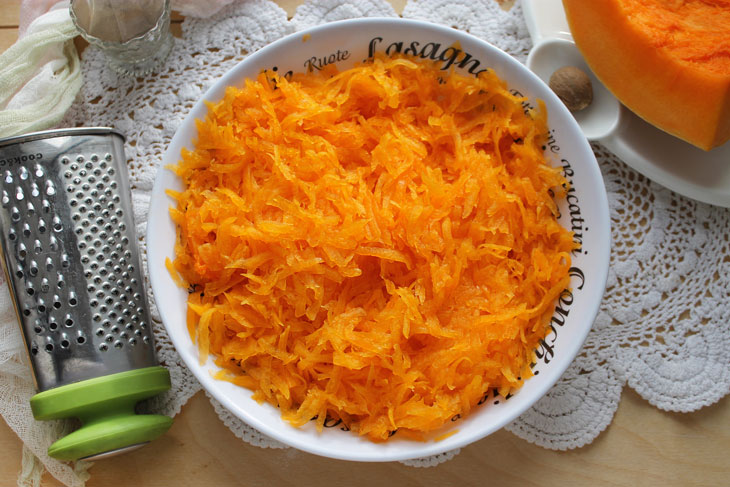 3. Wash the potatoes with a vegetable brush. Clear. Grate the tubers on a grater with large holes.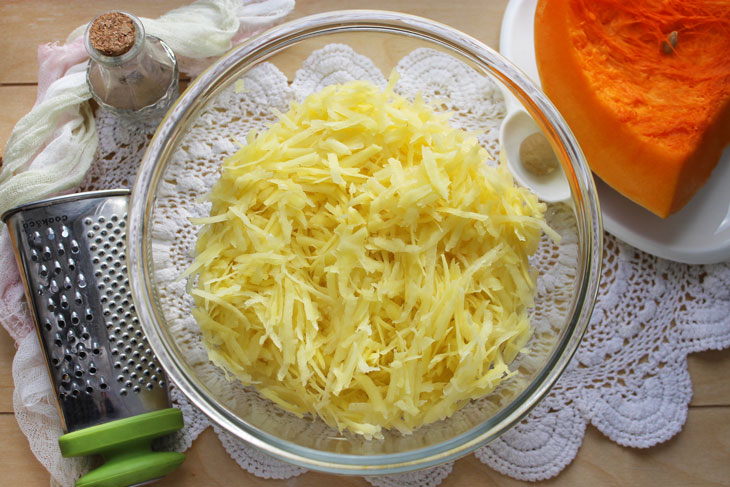 4. Add pumpkin to potatoes and mix well. Beat in an egg.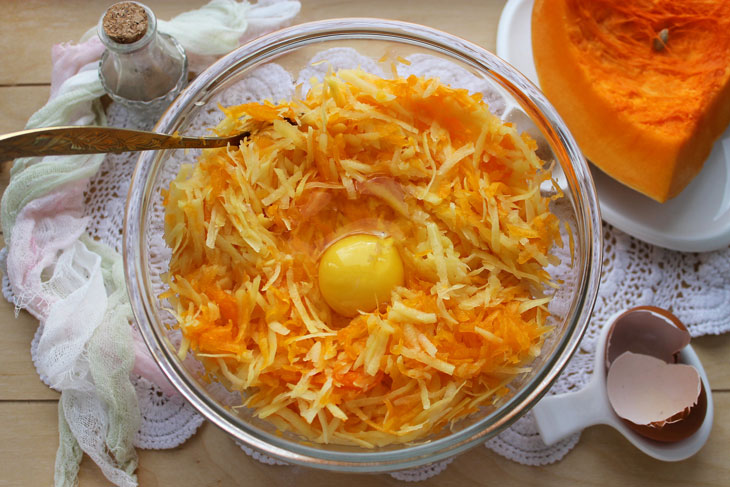 5. Pour in a mixture of starch and flour. Season to taste with salt and freshly ground black pepper. Grate half of the nutmeg on a fine grater and also add to the bowl.
Nutmeg grated just before cooking has a stronger flavor. But, you can also use ready-made grated nutmeg.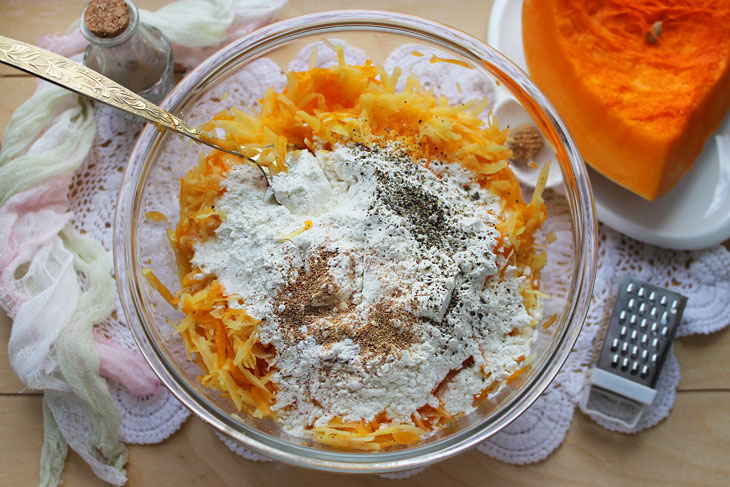 6. Mix everything thoroughly.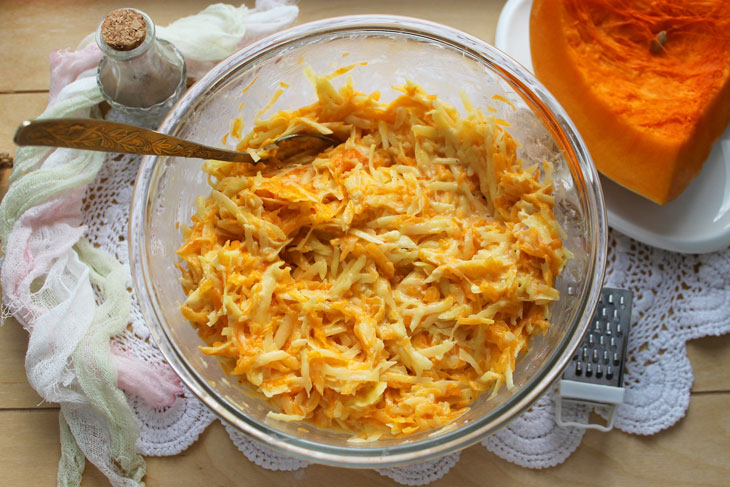 7. Heat sunflower oil in a pan. Spread the pumpkin-potato mixture in a tablespoon in the form of cakes. Fry the pancakes on both sides until golden brown. Then place them on a paper towel to absorb excess oil.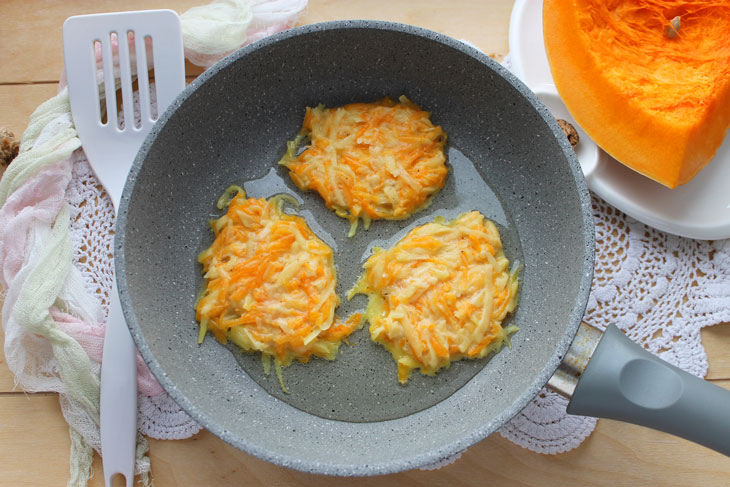 8. Serve hot potato pancakes with sour cream or mayonnaise.
Ready pancakes you can sprinkle with pumpkin seeds. They will need 80 g. Fry the seeds in a pan without adding oil, let them cool. Then chop the seeds into large pieces.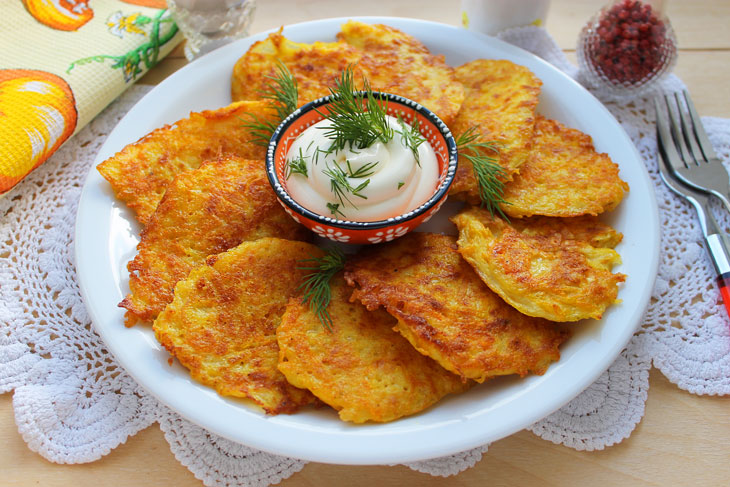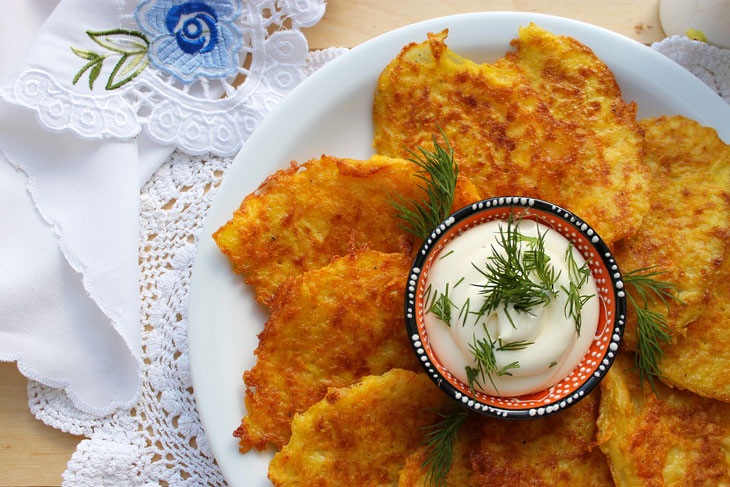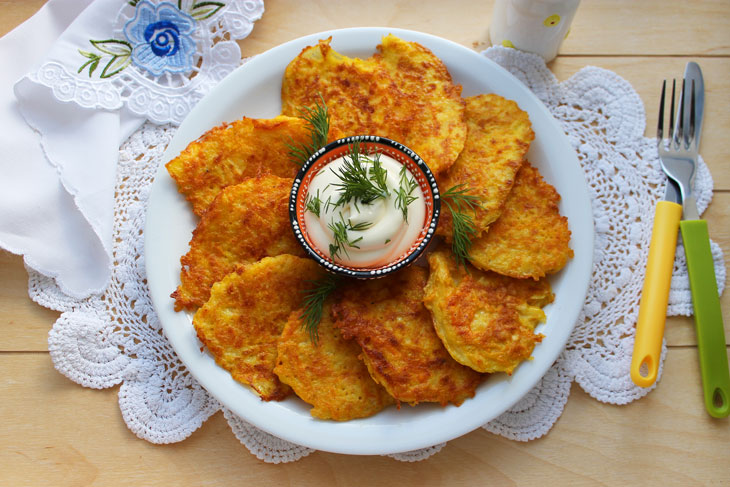 Enjoy your meal!