Cheese soup with chicken breast is a thick aromatic dish for lunch, with a pleasant creamy texture and a pronounced creamy note. For soup, you can take not only defatted chicken meat, but otherwise the dish can turn out to be quite fatty, because it contains a large amount of processed cheese. By the way, as an experiment, you can try cheese with additives in the form of bacon, mushrooms, tomatoes or greens.
Ingredients:
Carrot – 1 pc.
Potatoes – 2-3 pcs.
Bulb – 1 pc.
Chicken fillet – 250 g.
Refined oil – 1 tbsp. l.
Processed cheese – 90 g.
Greens – 3-4 branches.
Salt – 1/3 tsp.
Spices – 1/5 tsp (optional).
How to cook:
1. Optionally, you can use already cooked chicken or vegetable broth. For frying, it is necessary to remove the husk from the onion and the top layer from the carrot. Rinse the vegetables under running water, then chop them.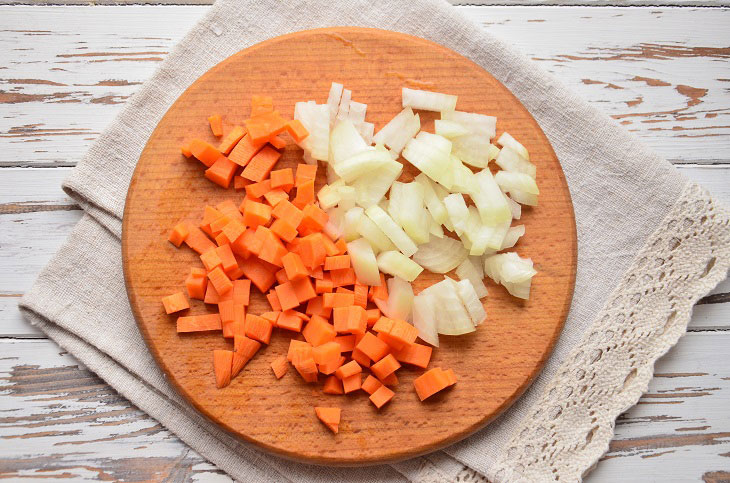 2. Wash the chicken breast, remove all unnecessary (bones, cartilage, films, tendons). Cut the meat into small pieces.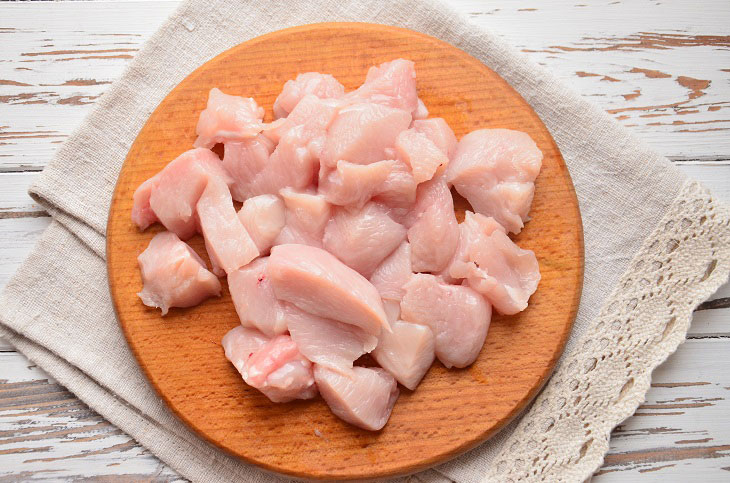 3. Heat oil for frying in a saucepan or frying pan. Then send the prepared vegetables and meat to fry. Stirring, fry for 5 minutes, making a slow fire.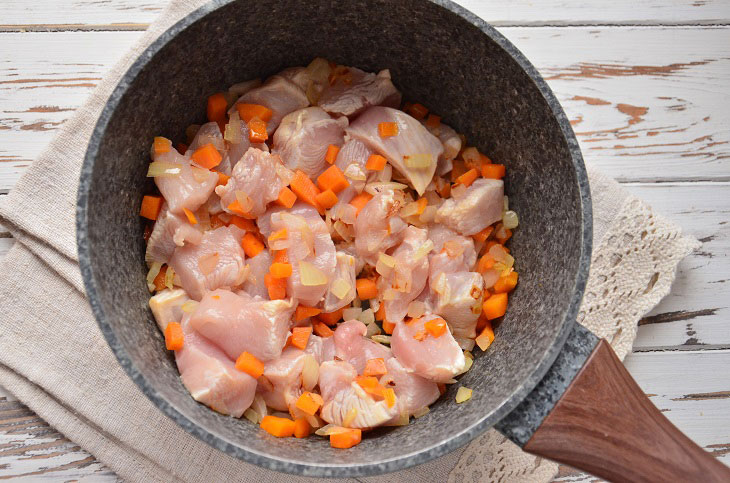 4. Peel the potatoes with a vegetable peeler or knife, wash thoroughly and cut into small pieces of any shape. Pour water or broth into a saucepan, also transfer potatoes. Stir and cook over low heat.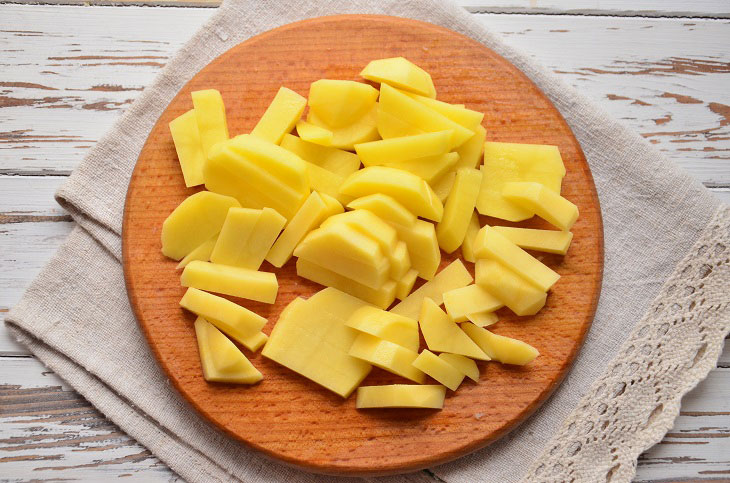 5. Cut melted cheese into cubes. You can also freeze it and grate it, then send it to the soup. Add salt, spices, you can laurel leaf.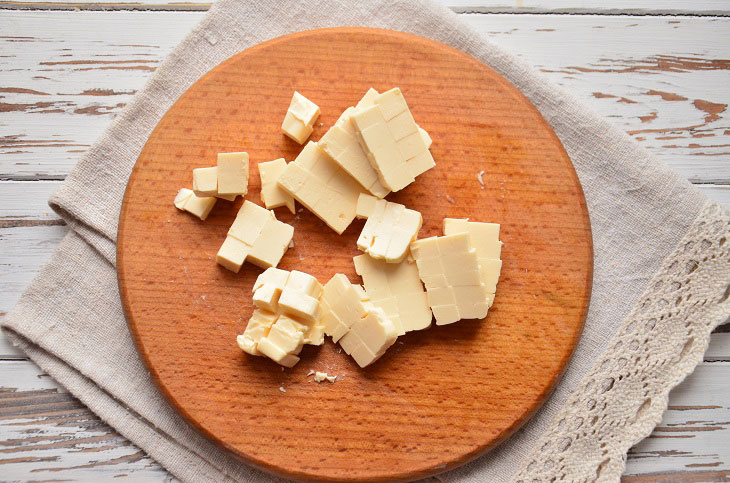 6. Boil the soup until the potatoes are soft. The cheese should also dissolve.
Serve the soup immediately, with fresh chopped herbs.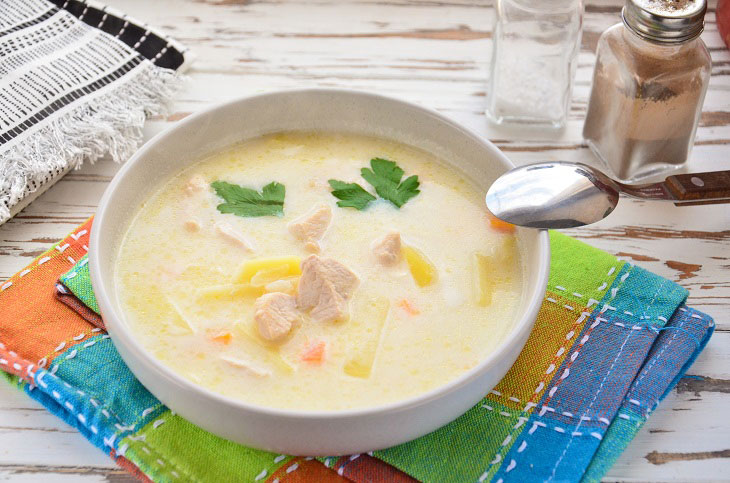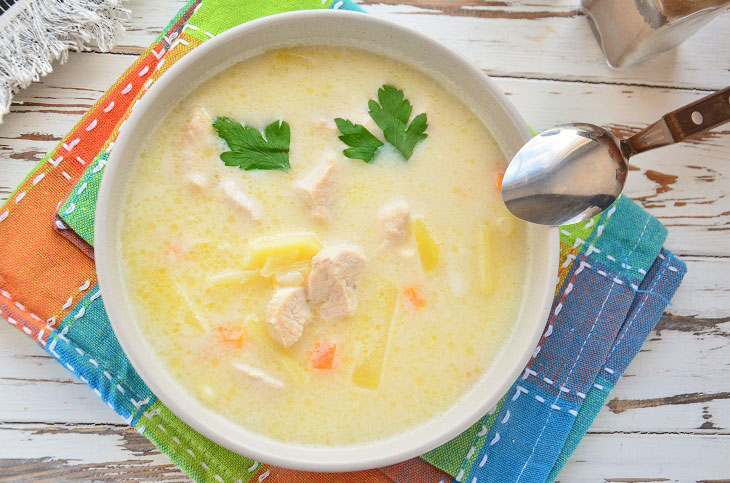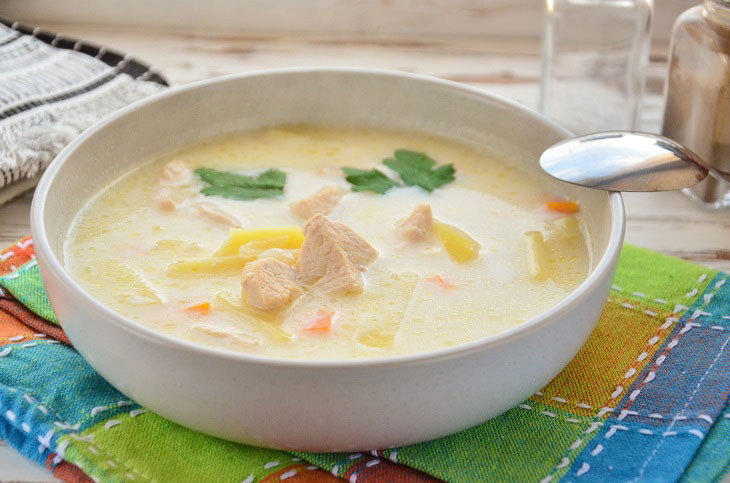 Bon appetit!