Cheesecake is a dish of European and American cuisine that has firmly entered the modern diet and has become incredibly popular. Curd pies and desserts are prepared with the addition of various fruits, vegetable purees, nuts and berries. For lovers of non-banal tastes, we offer a recipe for unsweetened cheesecake with red fish. This dish will decorate the festive table and surprise guests with its exquisite look and harmonious combination of tastes of the ingredients.
It is prepared without baking and does not require much time. You can decorate the dish in transparent glassware with high sides or in portioned glasses. Rye bread is used as a shortbread base, which can be replaced with salted crackers without additives or whole grain bread. For the curd base, cream cheese, cottage cheese, Adyghe, health, processed or pickled cheeses are suitable. Refinement appetizer will add blue cheese. For the recipe, you will need slightly salted red fish – salmon, salmon, trout, pink salmon of your choice.
Ingredients:
Salmon – 100 g.
Cottage cheese – 100 g.
Cream cheese – 50 g.
Yogurt (kefir) – 120 ml.
Rye bread – 4 slices.
Gelatin – 1 tbsp. l.
Drinking water – 50 ml.
Coriander – 0.5 tsp
Salt – to taste.
Dill, lemon, caviar – a little for serving.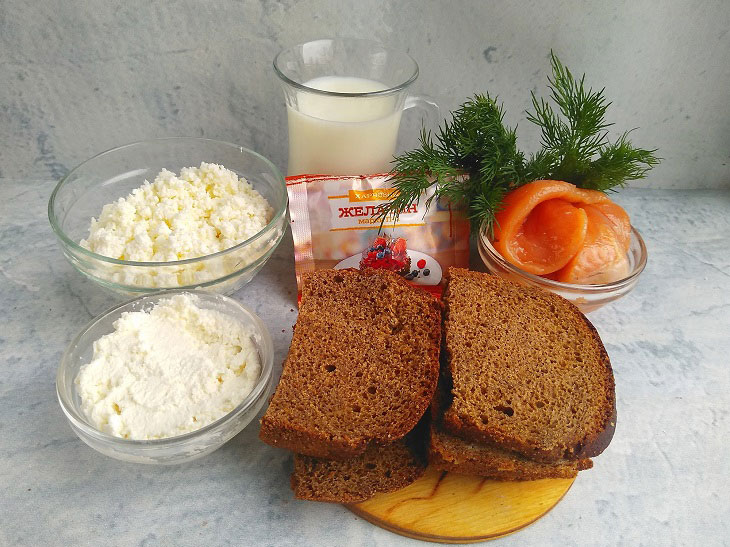 How to cook:
1. Cut the bread slices into small cubes.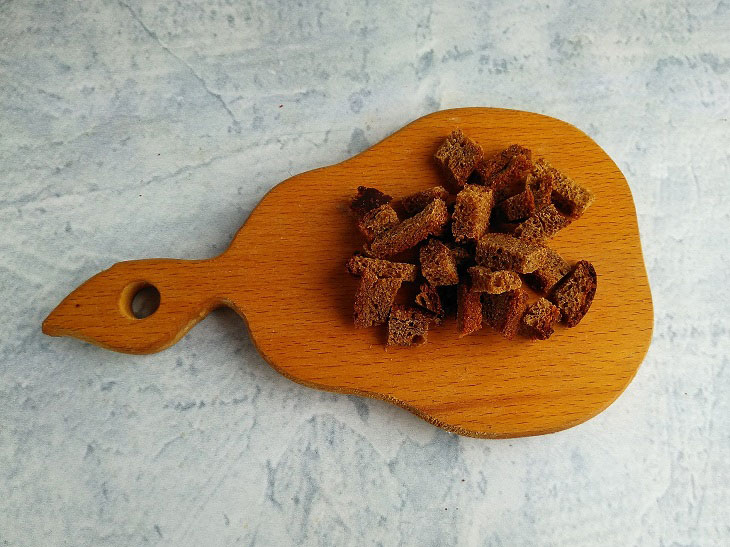 2. Put them in a dry frying pan, sprinkle with coriander, dry slightly until lightly browned in the oven. Put the cubes in a blender bowl, grind the bread into crumbs.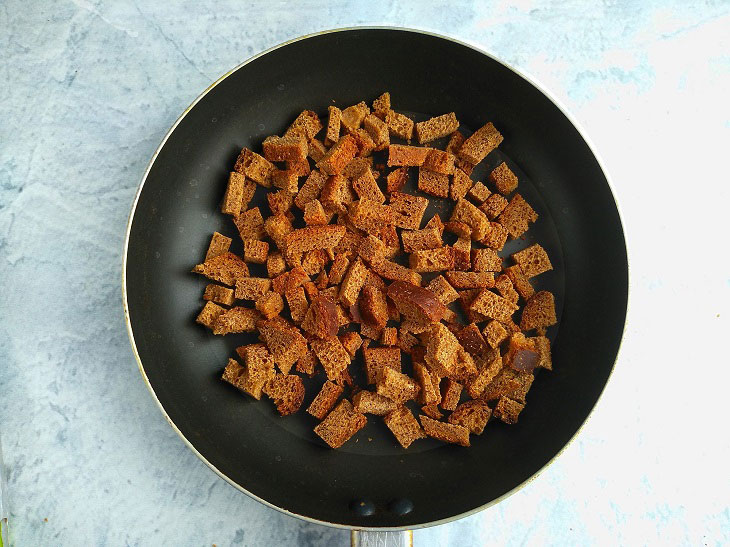 3. Put cream cheese, cottage cheese, yogurt into a bowl for mixing the curd base. Beat the mass with a blender until smooth.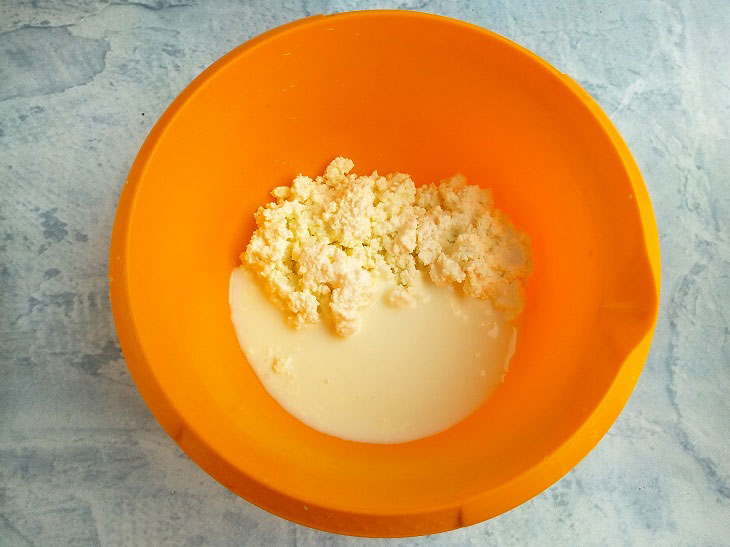 4. Soak gelatin in cold water, melt it in a water bath, add to the curd mixture. Salt and mix the mass.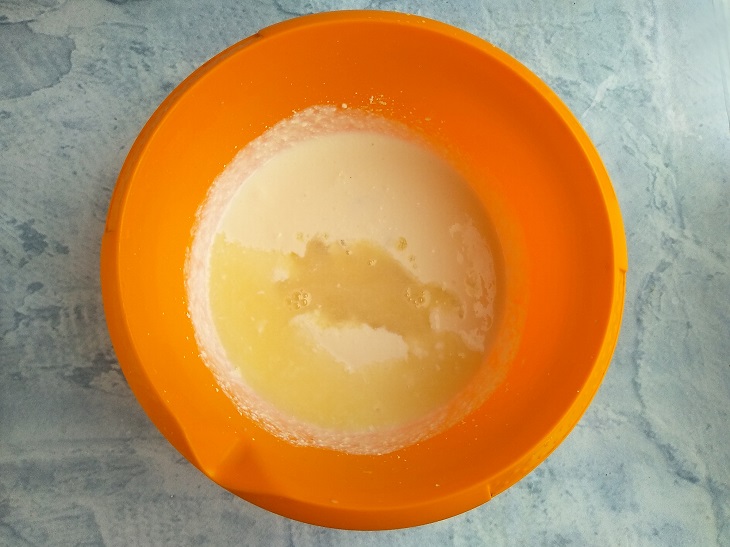 5. Assemble the cheesecake. Place two tablespoons of rye breadcrumbs in the bottom of a serving glass.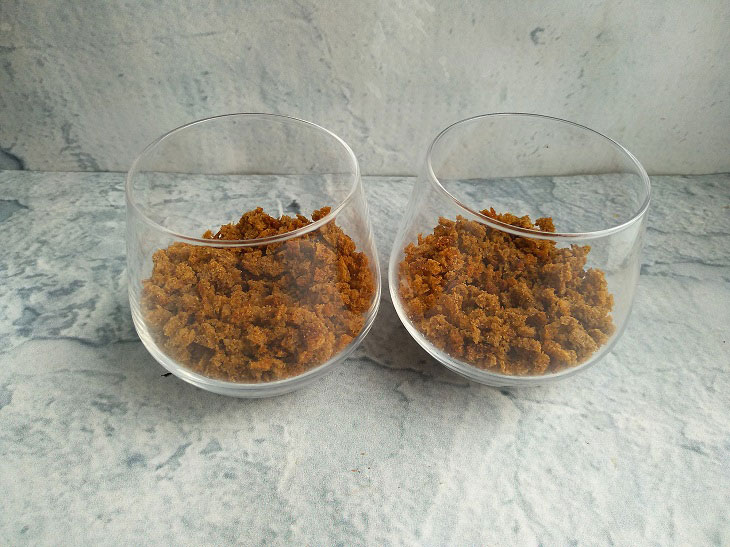 6. Pour the curd mass on top. Place the cheesecake in the refrigerator for 10 minutes. During this time, the mass will become thick, but will not harden.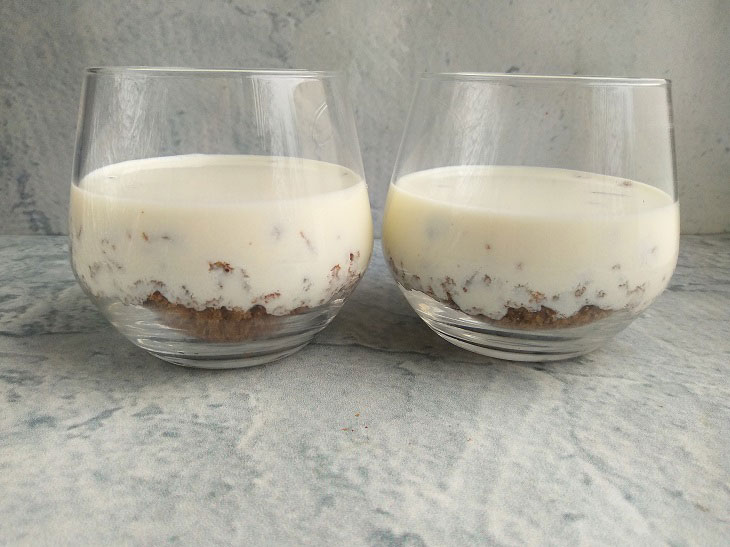 7. Cut the salmon into small cubes, put half a serving of fish in a glass. Cool the cheesecake until stable.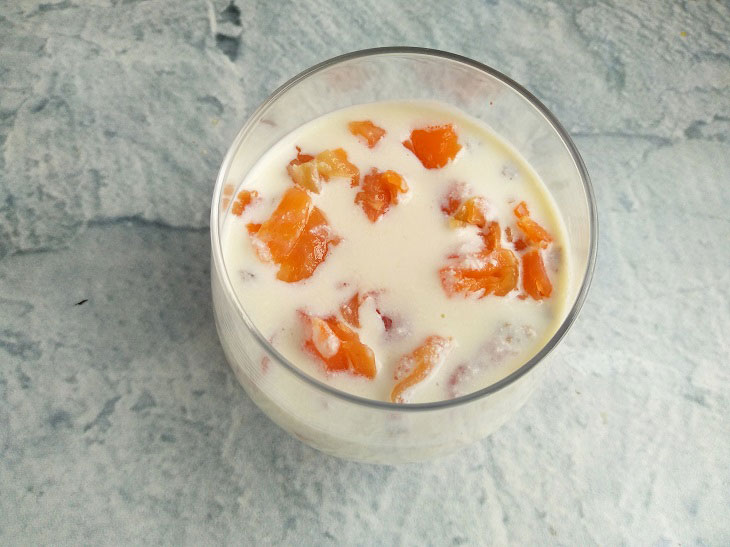 8. Put 2 tablespoons of bread crumbs on top of the frozen surface.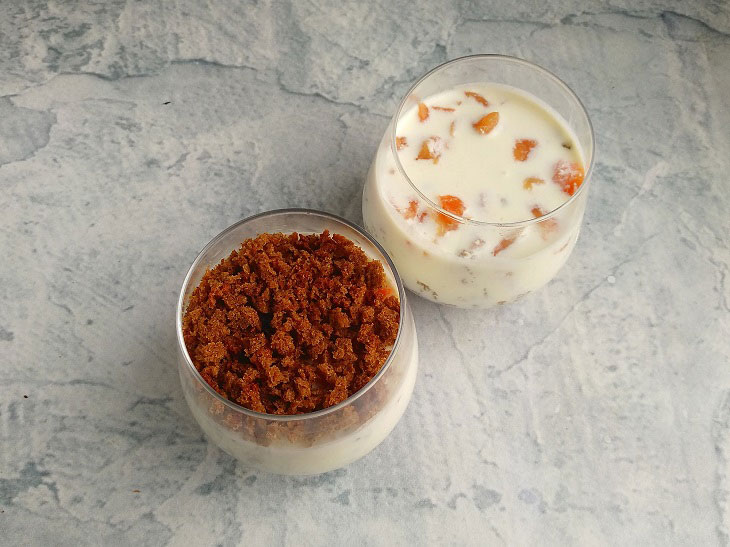 9. Add the remaining salmon cubes, decorate with dill.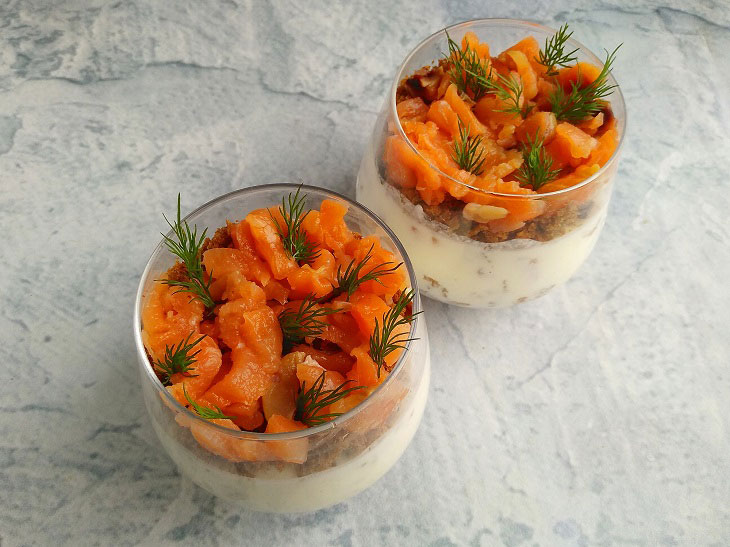 10. Add a slice of lemon with caviar to the dish, serve the cheesecake to the table.
A pleasant fishy taste with a cheese aftertaste will please guests.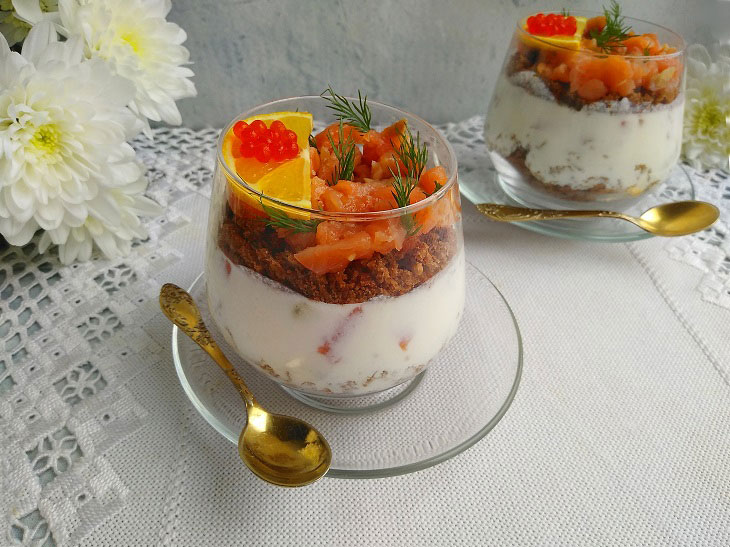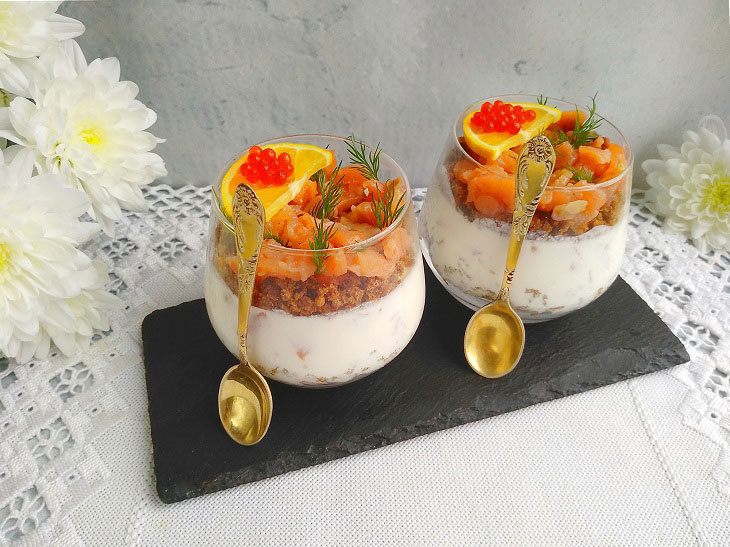 Bon appetit!