Cheesecakes with apples are a hearty and healthy breakfast dish. Cooking takes a little time and does not cause difficulties for novice housewives. For the recipe you will need dry fat cottage cheese and juicy sweet apples. Aromatic additives diversify the taste of the dish. Use citrus zest, vanilla, cinnamon, cloves, and other spices. Refined, odorless oil is suitable for frying.
Ingredients:
Cottage cheese – 400 g.
Egg – 1 pc.
Sugar – 2 tbsp. l.
Salt – 1 pinch.
Apples – 2 pcs.
Cinnamon – 0.5 tsp
Ginger – 0.3 tsp
Baking powder – 1 tsp
Oil – 2 – 3 tbsp. l.
Semolina – 0.5 tbsp.
Flour – for rolling.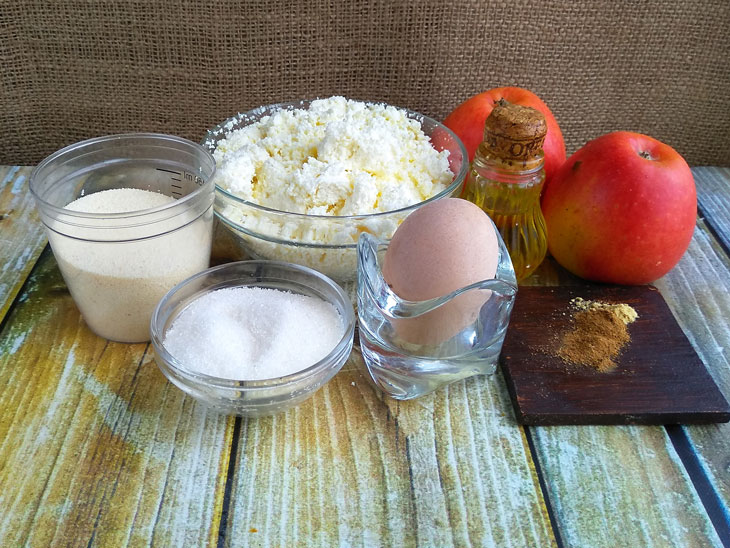 Cooking:
1. Rub the cottage cheese through a sieve, put in a bowl. Add egg and mix.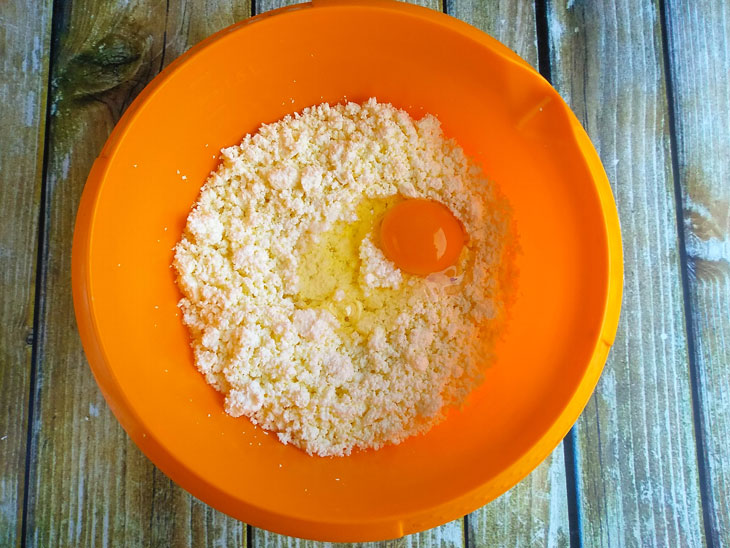 2. Pour semolina, salt and baking powder, mix and leave for 20 minutes at room temperature to swell the semolina.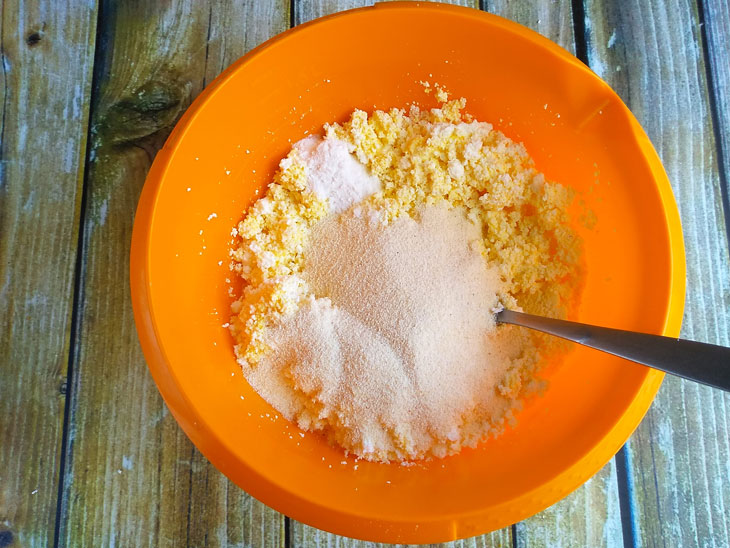 3. Rinse the apples, wipe, peel, cut into cubes. Put them in a kapron bowl.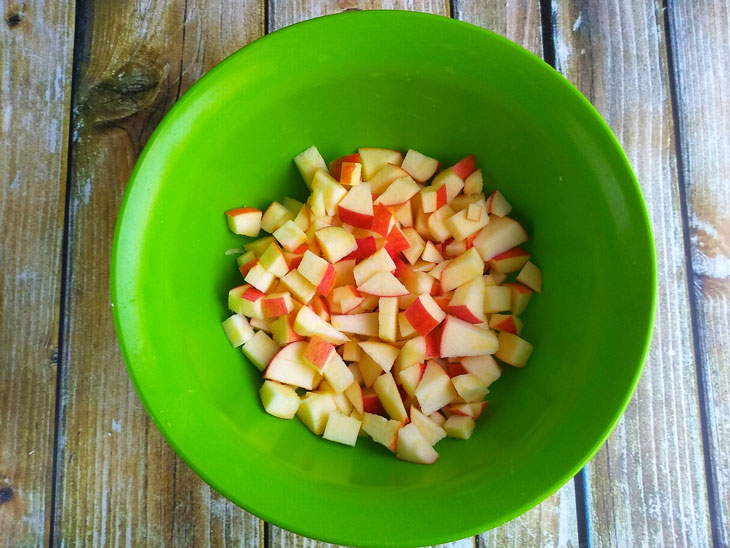 4. Add sugar, cinnamon and ginger. Stir and heat in the microwave for 3 minutes at full power.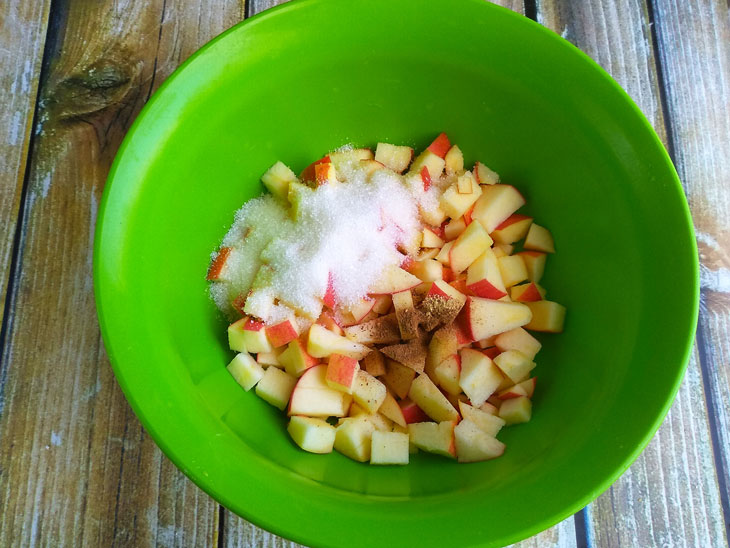 5. Combine apple and curd mass. If necessary, you can add a little flour.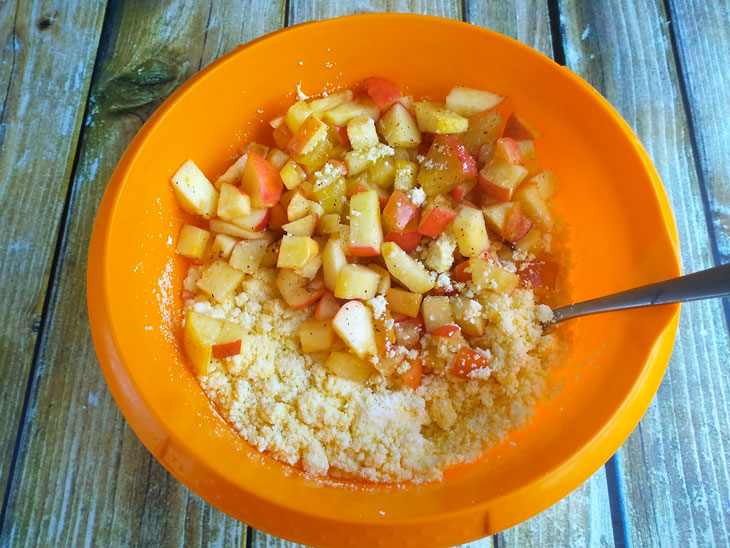 6. Form cheesecakes from the resulting mass, bread in flour.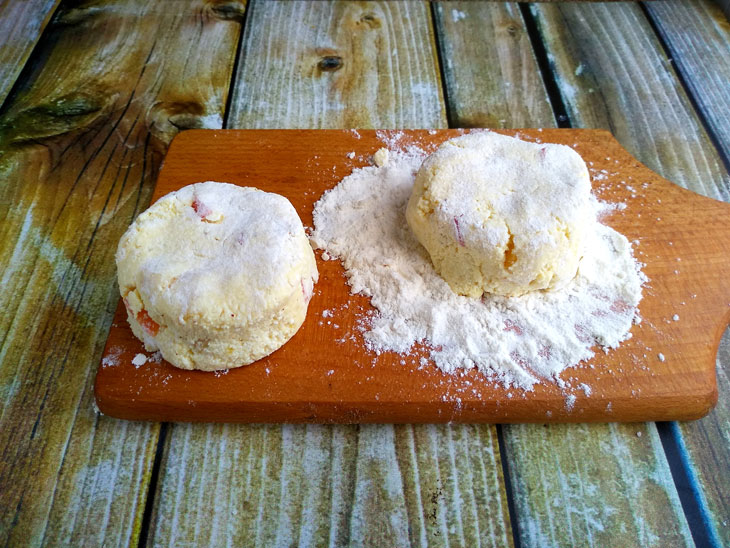 7. Spread products on a hot frying pan, greased with vegetable oil. Bake on medium heat for 2 minutes covered.
8. Turn cheesecakes to the other side, continue cooking in the same way.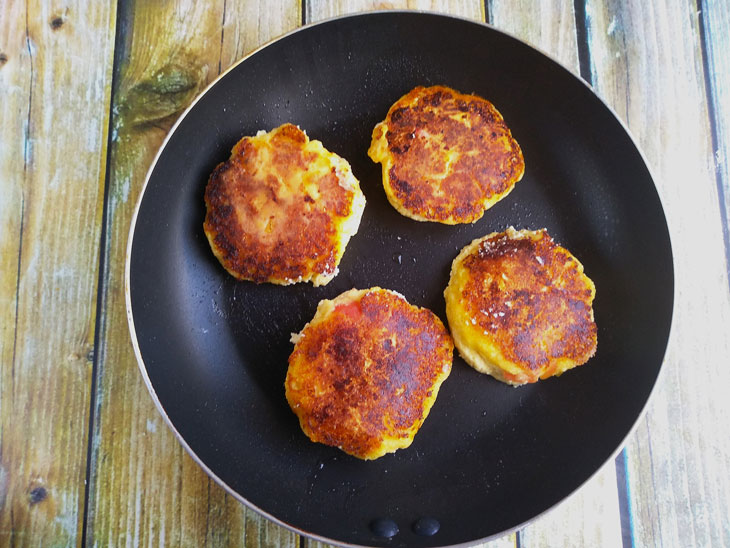 9. Transfer the finished products to a serving plate. You can complement the dessert with sweet sour cream, milk or kefir, candied fruits, honey and nuts.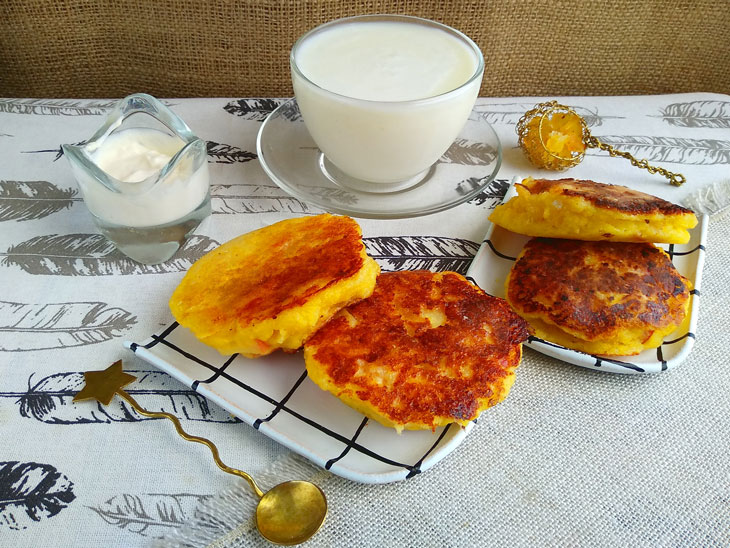 Cheesecakes have a delicate porous pulp, with a golden crust. Curd taste is emphasized by apple aroma.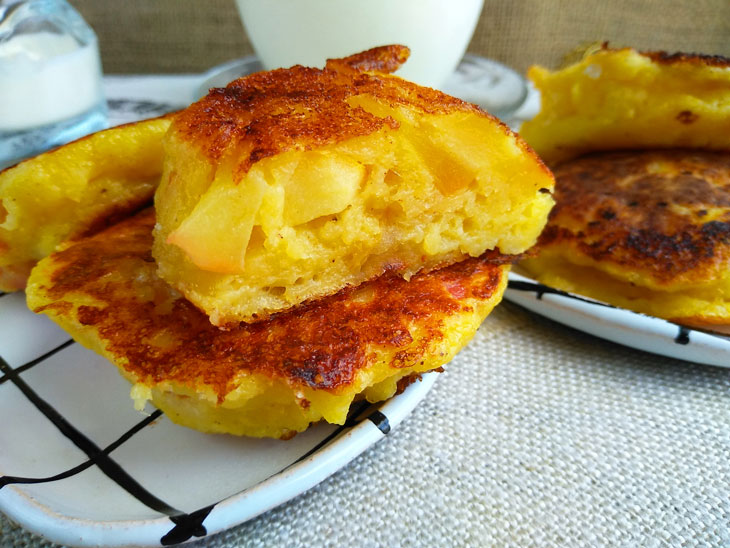 Cheesecakes can be served with condensed milk, blueberry jam, a scoop of ice cream, berry syrup.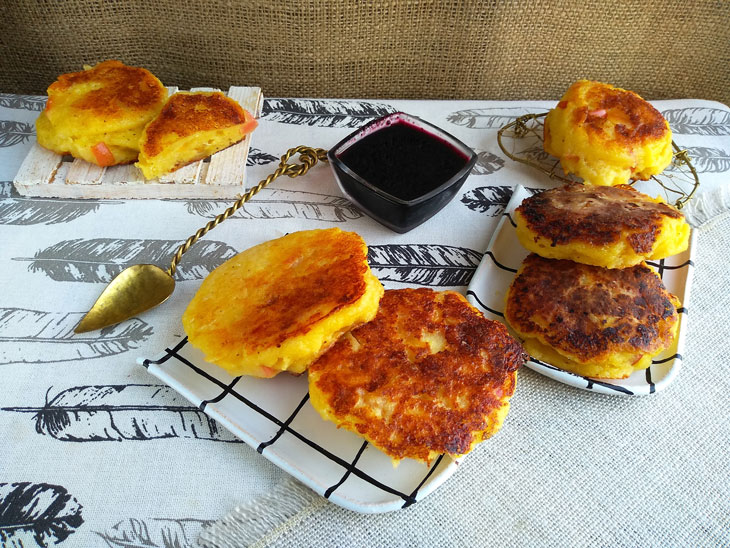 Enjoy your meal!